For those of you who read our blog you'll know that May is 'usually' the month of Fête du Pain - the festival of bread! Every year, around 100 bakers set up for ten days , filling an enormous 1200 metre-square tent with the irresistible aroma of freshly baked bread as workshops, demonstrations and kids' activities draw the crowds.
However, this wasn't the only big event in Paris' Bread Calendar. This Fall the illustrious Best Baguette competition, known as the Grand Prix de la Baguette, which sees Paris's artisanal bakers hoping to be named makers of the best baguette tradition in the city. With this in mind, we thought this month we'd share everything there is to know about this illustrious annual competition.
Quelles sont les règles? What are the rules?
First of all, baguettes must measure between 55 and 70 cm long and weigh between 250 and 300 grams or it's a big non! from the 15 judges, who are ruthless in their pursuit of the finest baguette in Paris. Then, the baguette must be made strictly from only four ingredients: wheat flour, water, yeast and salt. So simple, yet so delicious. The submissions cannot be frozen, and there can be no added preservatives. Just a beautiful, simple, classic baguette - no messing around.
Oh and one more detail - the bread submitted for judgement must be sold at the establishment in which it is made. So there's no popping over to last year's winner and cheerfully submitting one of their baguettes to scoop a trophy! (But I like the way your mind works).
Qui décide? Who decides?
During the Grand Prix, a selection of 14 (very) lucky jurors spends the whole day rating and ranking the baguettes - that means around 200 entries - paying particular attention to the appearance, quality, crust, texture and - of course! - flavour.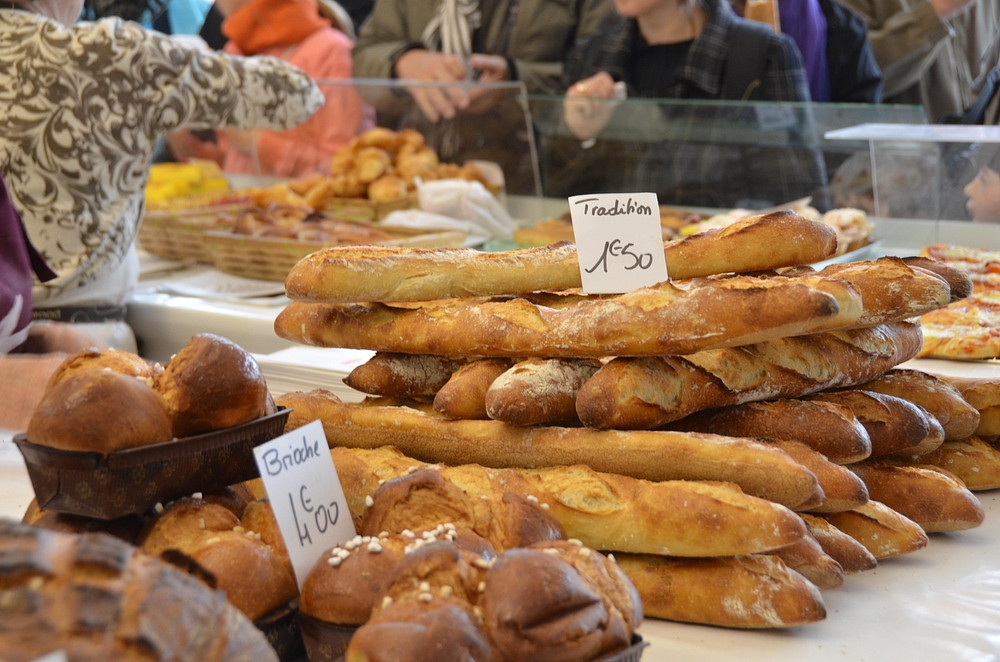 What do they win?
Well, a lot of prestige for a start! There are few people who don't discuss the latest winner of the Best Baguette in Paris and quickly google the address to discover how far they need to travel to sample the year's finest baguette - while hoping it will be their local boulangerie!!
Then, they also enjoy the honour of providing the Elysée Presidential Palace with baguettes for a whole year. That means that not only is President Macron enjoying the best baguette in Paris every day for 365 days, but visiting international dignitaries will be savouring the true taste of the city too! That's some pretty good PR for the local bakery!
Alors, qui a gagné? So who won?
2021 is Makram Akrout, from Les boulangers de Reuilly, 54 boulevard de Reuilly, 75012
If you'd like to know more about the wonderful world of French breads and how to navigate your favourit boulangerie, check out our blog post here and dive in! Or perhaps you'd like to try your hand at baking your own baguette? In which case you might want to read about our French Baguettes and Boulangerie Class.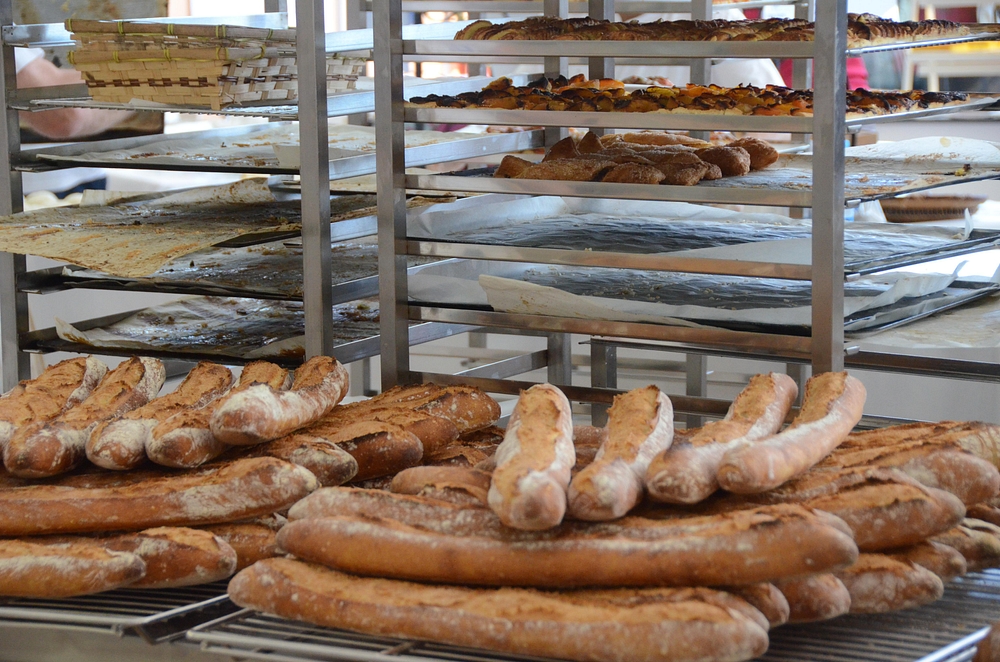 Where else can I find the perfect baguette in Paris? 
Don't worry, we've got you covered. Over the years we have tracked the Best Baguette Award, we have created our Map of The Month which charts every single one of the top-ten baguettes in Paris for the last three years! Want to find the best baguette in your neighbourhood? Check out the map just here! 
And here is the list of places that have enjoyed this prestigious award for their Baguettes!
Taieb Sahal - Les Saveurs de Pierre Demours - 13 Rue Pierre Demours, 75012
Fabrice Leroy - Leroy Monti Bakery - 203 Avenue Daumesnil, 75012 
Mahmoud M'Seddi – Boulangerie 2M – 215 Boulevard Raspail, 75014 
Thomas Lajuncomme – Le Grenier à Pain St. Amand – 33bis rue Saint Amand, 75015
Jacky Renouf – Le Puits d'Amour – 249 Boulevard Voltaire, 75011
Tarshan Selvarajah – Au Levain des Pyrénées, 75020
Yosuké Fujie – Landemaine Martyrs – 26 rue des Martyrs, 75009
Karim Akrout – Maison Hubert Rambuteau – 62 rue Rambuteau, 75003
Emmanuel Decorde – Maison Decorde – 29 rue Gay-Lussac, 75005
Arnaud Delmontel – Delmontel – 25 rue de Levis, 75017
Anis Bouabsa – Au Duc de la Chapelle – 32 rue Tristan Tzara, 75018
Eric Schiavon – Boulangerie Thierry Meunier – 15 rue de Belleville, 75019