There are many things we love Belgium for - their waffles for one, beer for another - but what about their amazing chocolate-making skills? Paris certainly has its fair share of wonderful chocolatiers, from the stylish and avant garde Patrick Roger to Jean-Paul Hévin, Jacques Genin, Alain Ducasse...but for our latest local address we welcome a little Belgian chocolate into the mix with Elisabeth Chocolatier!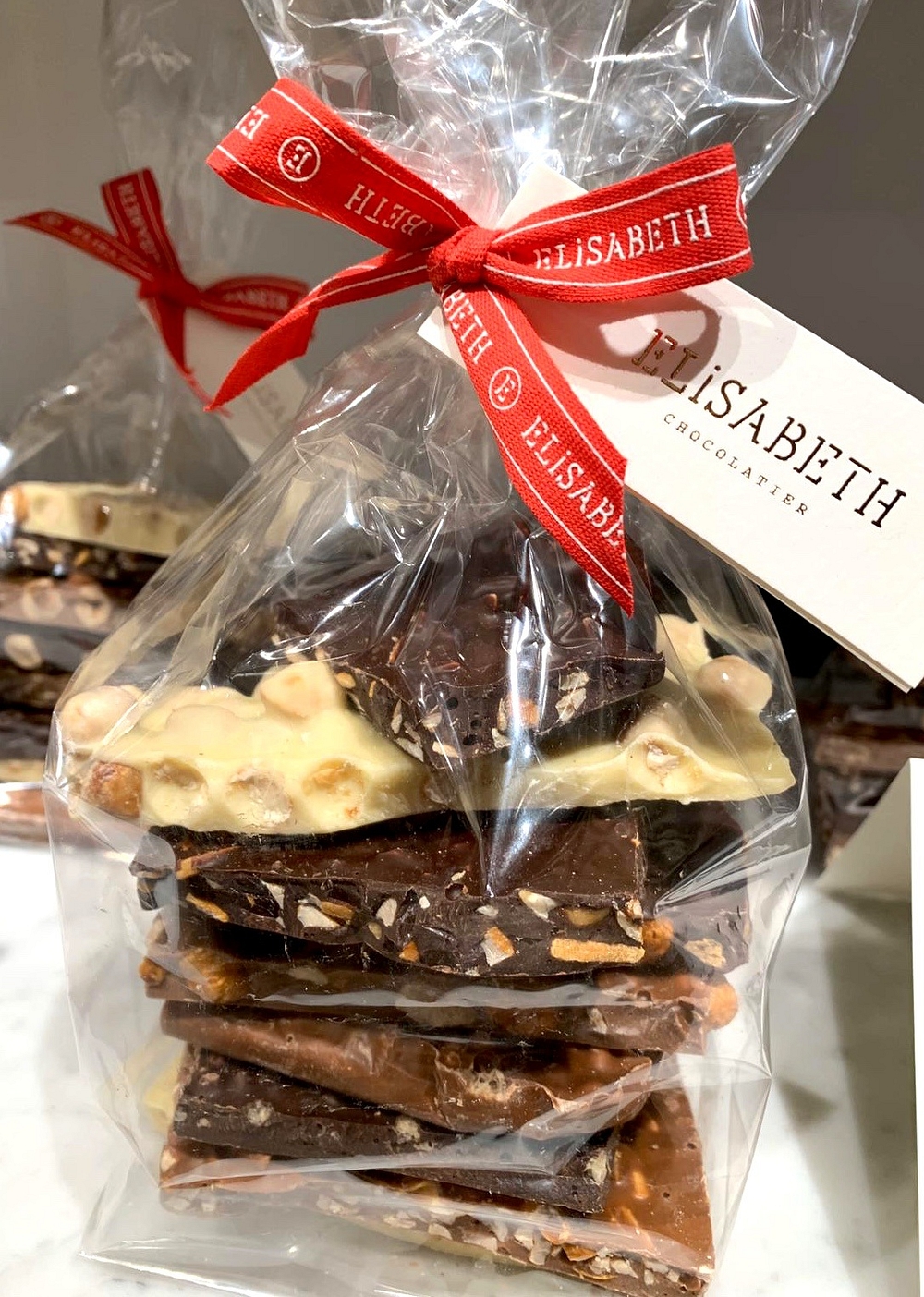 Their new store on the lovely rue Vieille du Temple, which just happens to be moments from our front door, is a little chocolate box of heaven. Already established in Belgium, Elisabeth now brings its thoughtfully curated range of Belgian treats to Paris, having scouted the entire country for artisanal chocolatiers and treat makers to collaborate with and fill their shelves with delicious, delightful and meticulously crafted chocolates and sweets.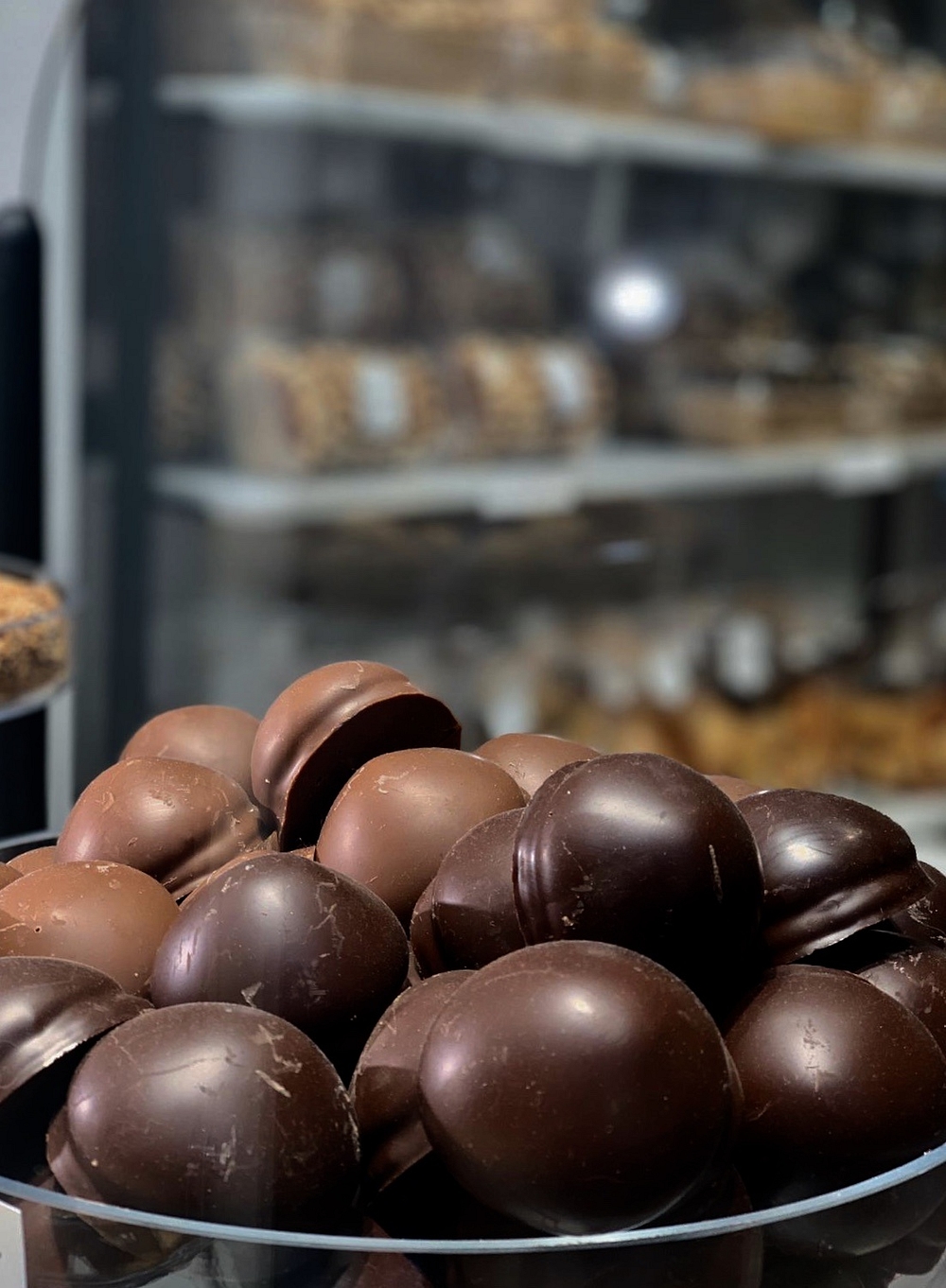 Even more temptingly the boutique itself is friendly and welcoming, so you can discover everything you want to know about their selection of chocolates, candy, nougat, truffles, gift boxes, chocolate bars (for sharing....or not), cakes, biscuits - perfect to stop in for a thoughtful gift (even if it's for you).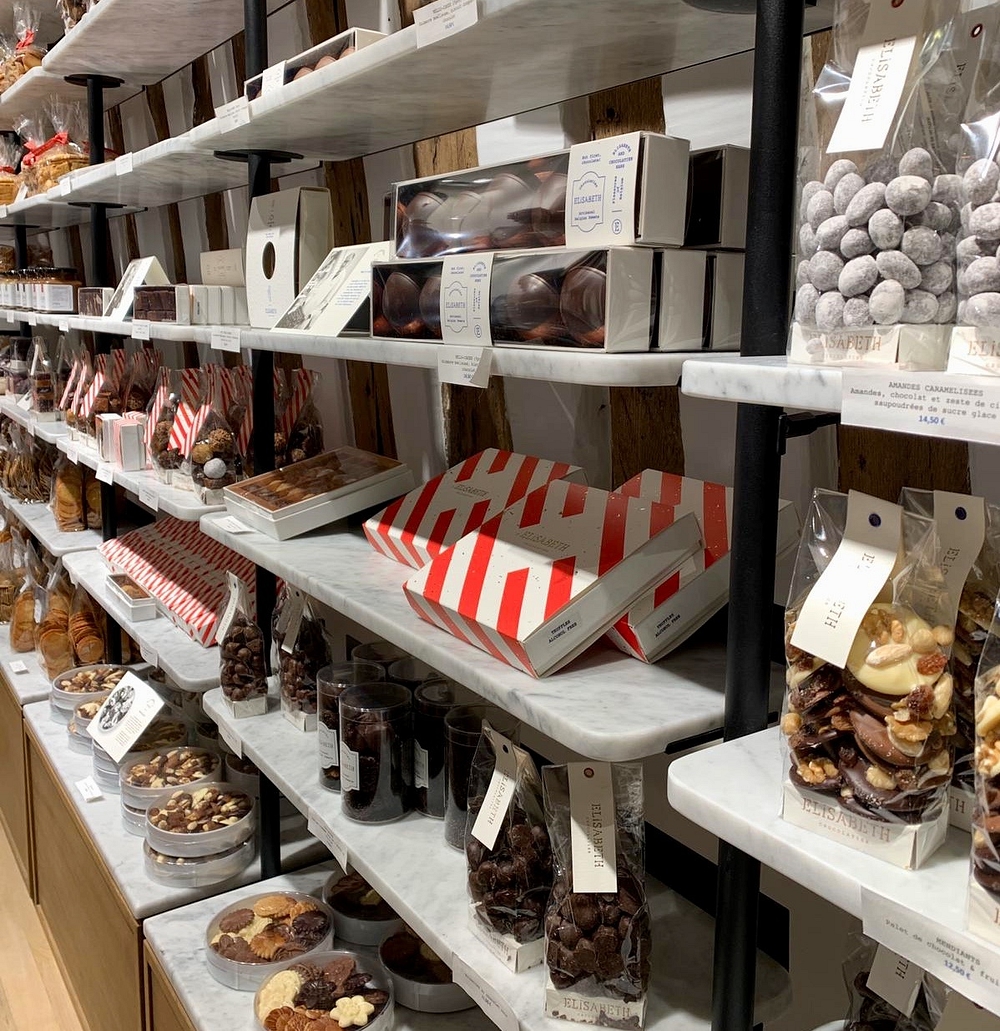 How about a big bar of white chocolate with cranberries? Nougat with cinnamon and orange? A little bag of cherry sours? Some liquorice perhaps...or maybe a box of artisanal mendiants - the perfect bringalong to any chic dinner party!  Then there's the beautiful boxes of truffles (both alcohol and non-alcohol), beautifully packaged and ready to go. Delicieux!
22, Rue Vieille du Temple