This month we have chosen a favorite cheese of ours at La Cuisine Paris; Sainte Maure de Touraine. This is a full-fat, unpasteurized goat's cheese that hails from Touraine. Touraine is a region just an hour outside Paris by train which boasts some famous natives such as René Descartes and Honoré de Balzac. And, of course, this delicious cheese!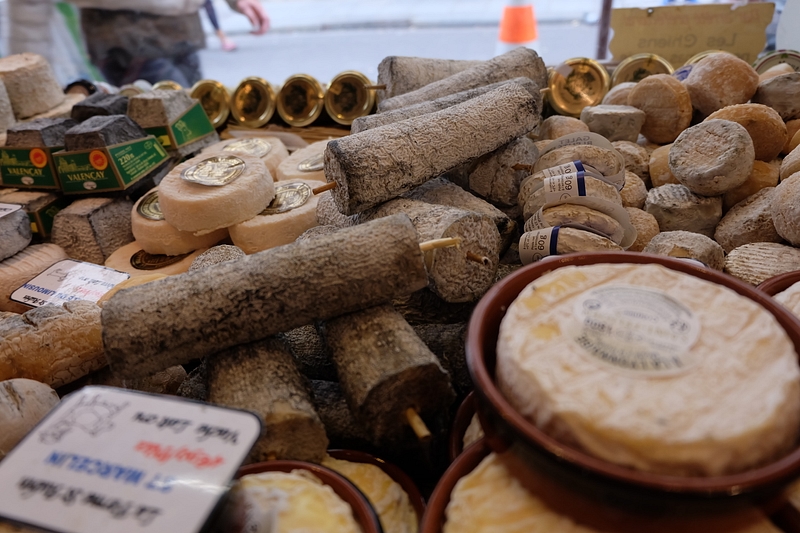 As you can see from the picture above, this cheese is log shaped and white in color. The cheese is rolled in wood ash and has a grey mold rind. Why ash, you ask? Well, ash helps to improve and enhance the flavor of certain cheeses because it neutralizes the acidity in curds. The ash also helps with the ripening of cheese as it creates a favorable environment for the forming of certain bacteria needed to make cheese. Also, it is impossible to deny that the ash greatly improves the appearance of the cheese, creating a striking contrast with the whiteness of the goat's cheese and subtly contouring the rind.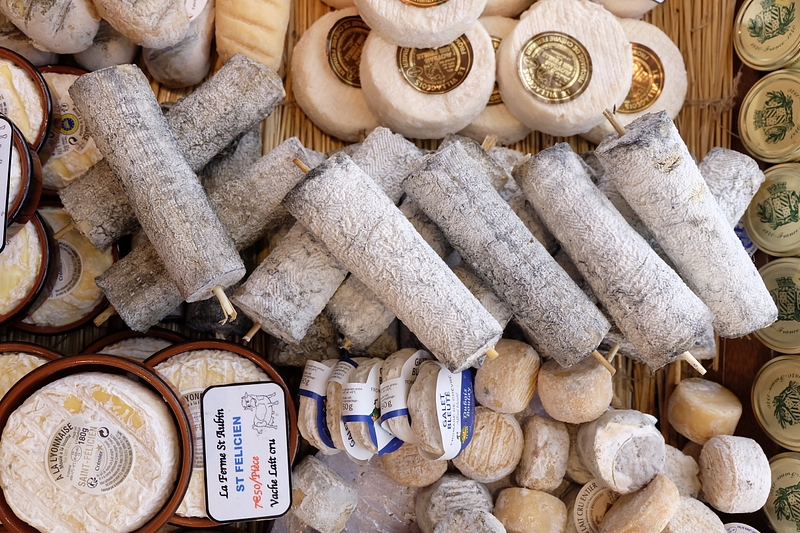 Not only is ash an interesting and unusual aspect to Sainte Maure de Touraine but the cheese also has a straw which is used to hold the cheese together in its roll shape. The straw is also an indicator of authenticity because it contains the AOC (Appellation d'Origine Contrôlée) seal. This seal guarantees that the cheese is made with traditional methods, if the straw doesn't contain the seal then it hasn't been made following the methods. So, look for that seal! It will also be evident in the name in of the Fromage, not to be confused with a very similar fromage, not made with the traditional practices will be just be called Sainte Maure !
We love pairing a Sainte Maure de Touraine with a zesty, mineral white wine with citrus notes. Couple it with a crisp sauvignon blanc to get the most out of this cheese!