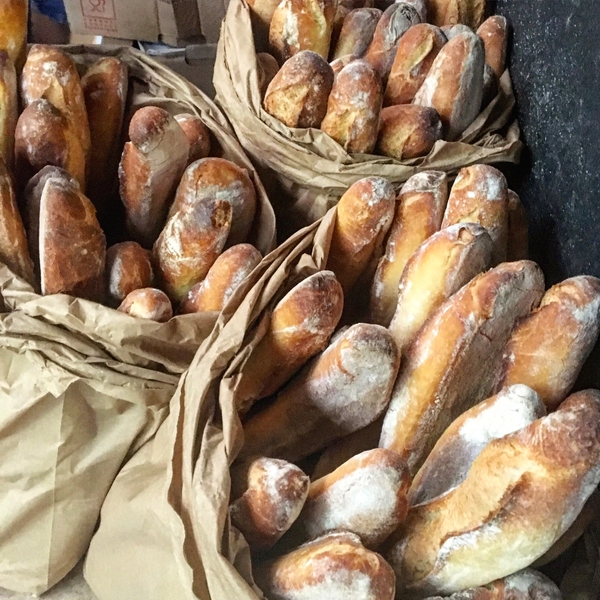 French Baguettes and 'Boulangerie' Class
Overview
The humble Baguette is the iconic staple of daily life in France. With its heady aroma and signature slashes, why not consign les baguettes to memory when you return home? Come and join us at La Cuisine Paris and learn how to create results as close as possible in your own home kitchen and bring the 'boulangerie' to 'chez vous'!
Over three hours, our chefs will entrust you with the boulangers' secrets as they guide you through the kneading, shaping and creation of your dough. You'll learn not only how to create La Baguette but also the infinite possibilities of the Fougasse - the French artisan bread that can be filled with an endless variety of delicious ingredients.
During the workshop, you will make from start to finish your own selection of French breads.
Au menu :
Baguettes Parisiennes
Fougasses (artisanal breads filled with a variety of ingredients such as cheeses, spices, dried fruits, and nuts)
From pétrissage à la main (kneading and working your bread by hand) to scarification du pain (scarification of bread), in this workshop, you will learn the terms, techniques and applications to create your very own 'boulangerie chez vous'.
Beyond creating your own breads, you'll pick up insider tidbits from the world of the baguettes. Is every place you buy a baguette a "boulangerie"? We know the answer, and so will you!

By the end of your class, not only will your head be brimming with basic baking knowledge, you'll also be able to take home your wonderfully authentic creations warm from the oven. Delicieux!