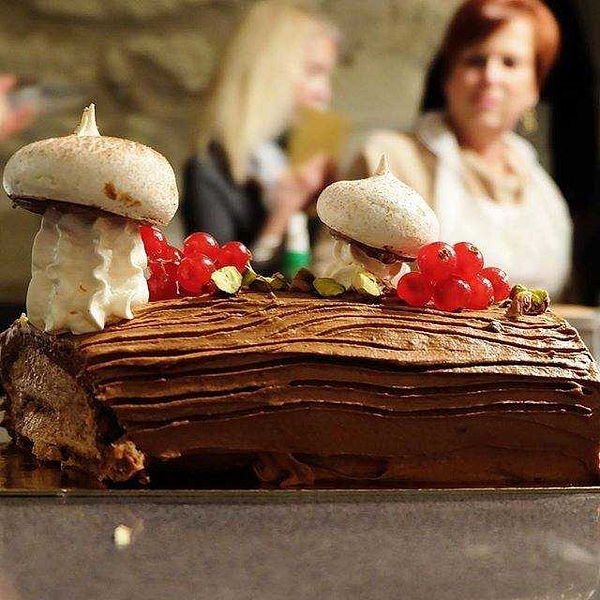 Mini Bûche de Noëls
Overview
Join us for an afternoon of festive cake baking! During this special workshop, you will learn how to make the most traditional Christmas treat - with a difference! Take home all the skills you need to make your own miniature Yule Logs, known in France as Bûches de Noëls! You'll make two different flavours, Chocolat et Cerise (Chocolate and Cherry) and Aux Châtaignes (Chesnut), and learn all the steps to bake and decorate this French classic.
Au Menu:

You will learn the techniques for making:
Biscuit Génoise Roulé (Classic French Sponge Cake)
Créme de Châtaignes (Chestnut Cream)
Crème Diplomate au Chocolat (Chocolate Cream)
Ganache au Chocolat (Chocolate Ganache)
Meringue Française (French Meringue)
Together it all becomes Mini Bûches de Noëls !
Each participant will leave with their own mini creations!