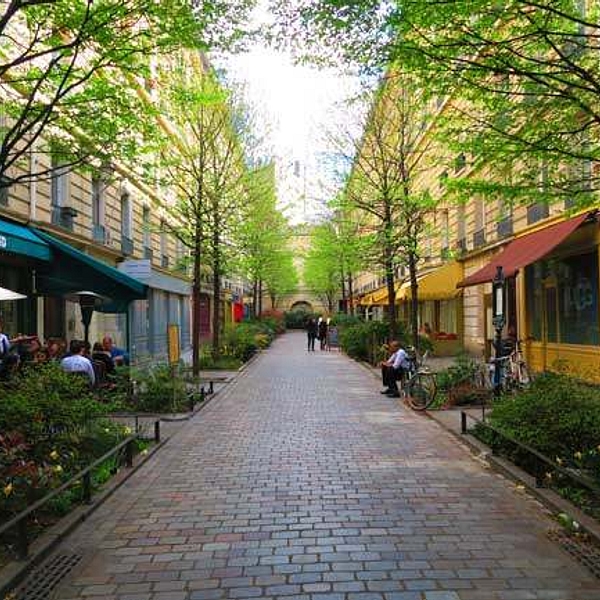 Marais Food Tour
Overview
The perfect addition to your Paris explorations - a food tour and tasting in one of Paris's most dynamic neighborhoods! Start your evening in Paris with a Food Tour at one of France's most revered times of the day: l'apéro (the before-dinner hours when the French enjoy a sociable glass of wine and a little charcuterie, fromage, and more). It's the perfect way to warm up your appetite!
We'll wind our way through the tiny cobbled streets of the iconic Le Marais district, one of the most popular and diverse areas of the city, and make our way to our favorite specialty boutiques, where you'll discover the best of French Gastronomy. You'll get an insight into the history of the area, visit some famous landmarks, and discover some hidden gems along the way - all en route to eat the tasty essentials of our Marais adventure !
Au Menu:
-We wind through the streets of the Marais to collect our goodies, including Charcuterie and Pâtes
-No experience is complete without collecting Fromage, so we'll visit our favorite Fromager!
-Naturally, one must have du Pain to enjoy with our tasting, so we will swing by our favorite local Boulangerie to pick up breads…who just happens to be an award-winning Boulanger!
- And of course, every tasting deserves a sweet finalé, so we will be taking advantage of the plethora of wonderful French Pâtisseries in the area!
- After all of that, we sit and enjoy a glass of vin !
This 2.5-hour cultural adventure will eat on the streets of Paris, with new friends, tons of goodies to enjoy, and end with a list of other 'must do's' in our area. Be ready to indulge – and bring your appetite!
à savoir
Please note that we start our Tours on time and are not able to wait longer for late guests. If you may be running late, please notify the school directly. This Paris food tour operates outside for the majority of the time - we will enjoy eating the majority of our goodies on the streets of Paris and in shops, during the tour. We will spend approx 2.5 hours on foot walking, so you will want to dress comfortably and appropriately! We intend to have a typically Parisian experience and there may be transport via metro involved (if this is the case, tickets will be provided).
Do keep in mind that we are visiting traditional stores and will focus on tasting traditional french items, there are no substitutes for gluten or lactose items. If you have any intolerances that we need to be aware of, please let us know beforehand.