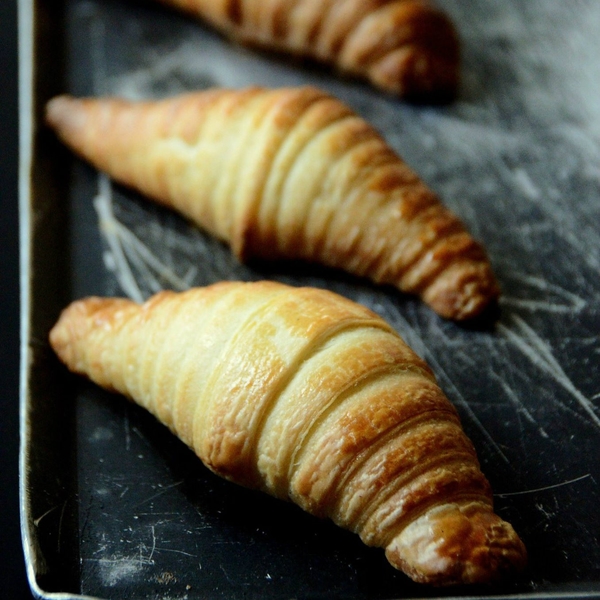 Le Croissant & Breakfast Pastries
Overview
To find the best croissants in Paris, you could eat your way around the city's countless boulangeries - but the tastiest croissants are surely those you can make for yourself!

During our fun three-hour Croissant & Breakfast Pastries Class you'll not only be mastering the iconic croissant, but also Pain au Chocolat, the snail-shaped Pain au Raisin and much more! Join us for a pastry adventure and learn...

- How to make the flaky pâte feuilletée levée which bakers use to make France's famous breakfast pastries. 
- How to whip up the crème patissiere (pastry cream) used to add a little extra decadence...
- How to perfectly shape your pastries.
- All the tips and tricks that will guarantee your success back at home!
Everything you cannot finish here over a cup of tea or coffee, you will be able to take home with you.
à savoir
Making croissants usually takes more than 6 hours, so we have done a bit of work for you to ensure you have warm, buttery pastries to enjoy at the end of your class. However, during the class you will learn all the steps needed to create your own croissants at home.