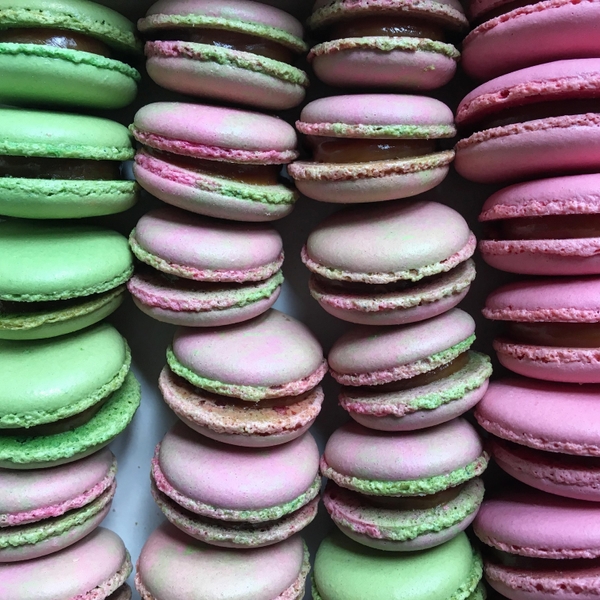 Les Macarons : 2-hours
Overview
Come join us here at La Cuisine Paris to learn the tricks of the trade to create your own beautiful Macaron masterpieces!  Gracing Patisseries across Paris, learn the secrets of creating these beautiful little gems; the best box of macarons in town – made by you.
We'll be using the Italian meringue method, which uses a cooked sugar technique.  
In the 2h class, you will also learn two ganache flavours!
à savoir
The 2hr class is a great beginning to the world of Macarons!  If you are interested in a more in-depth class, take a look at the 3hr Intensive Macarons where you will learn the two meringue applications and four classic fillings.