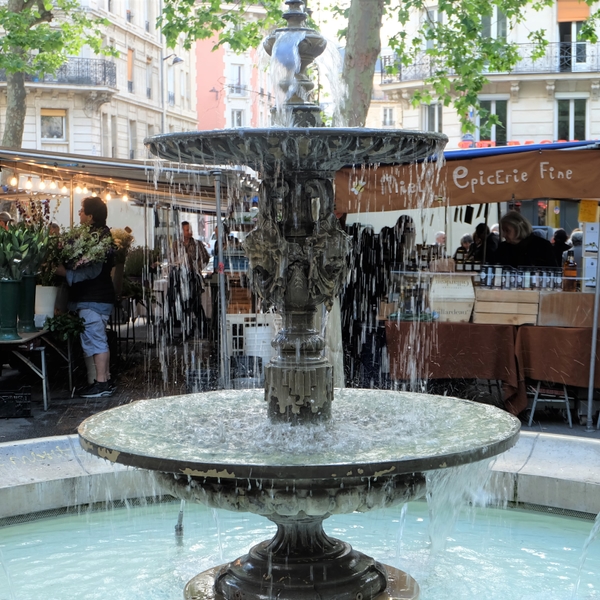 Marché Monge
Overview
We believe that the best way to learn about a culture is through its food- and you cannot get more immersed in French culture than on a visit to a French Market ! Take a French Market food tour with us, and afterwards enjoy a hands-on French Cooking Class right in the heart of Paris.
Learn how to choose the finest seasonal produce, get inspiration for composing your gourmet 4-course French menu, and select the perfect French cheeses to enjoy with your meal. 
After the market, you will return to La Cuisine Paris to begin a hands-on cookery class in English where you and your classmates will use the fresh market products to prepare your gourmet meal. Throughout the class you will have the opportunity to learn knife skills, produce pairings and put these in to practice with a mélange of modern and traditional French recipes.
After all that hard work, share your handcrafted meal with wine and your fellow classmates in our lovely dining room overlooking the Seine and Notre Dame! Our French Market Class is a true culinary escapade, both in and out of the kitchen.
à savoir
The price of the class is all inclusive of items purchased on the market for the group lunch, as well as the wine served with the meal. So unless you see something you want to buy for yourself on the market, there's no need to take your wallet out!  Please note that this is a class where there is no set menu or set recipes – we leave it to the group and the chef to be creative and choose their menu based on the most beautiful products on the market. Please be aware there is a lot of walking involved, both around the market and to the school, and this market involves use of the metro (tickets provided). If you need to be sure of where the meeting point is, check out this google map. 
If you have any dietary requirements please let the chef know at the start of the class.