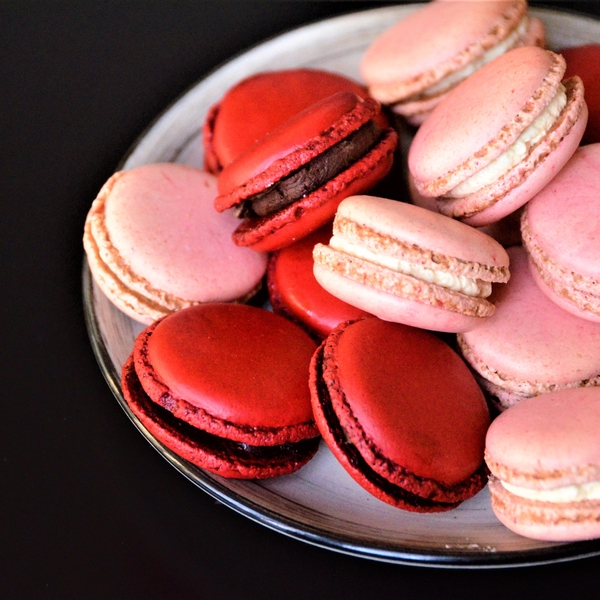 Les Macarons : Technical 3-hour
Overview
If you consider yourself a Macaron connoisseur, then this is the experience for you: three hours of everything there is to know about Les Macarons! Learn the trade secrets and take home a box of your own, homemade macarons.
In three hours, we will teach you in-depth about the craft of the macaron. By the end of the hands-on workshop we will have you mastering:
- The two classic Meringue techniques used to make Macarons : Italian and French techniques
- Four classic French fillings: including crème au beurre (traditional buttercream), chocolate ganache, a seasonal fruit filling and more!
In no time at all you'll be perfecting your piping as we guide you through the process from start to finish, explaining the chemistry behind creating consistently perfect macarons so that you can continue exploring flavor combinations long after your class finishes.
This class is a comprehensive look at the celebrated macaron and will have you learning techniques that you can use in your baking beyond these dainty but delectable treats! 
à savoir
The main differences between the Technical Macaron Class and the Basic are :
Technical Macaron class you
Make two different Macaron Shell Meringue methods : Italian and French
Make four different Classic French Fillings
Basic Macaron class you  
Make one different Macaron Shell Meringue method : Italian
Make two different Classic French Fillings