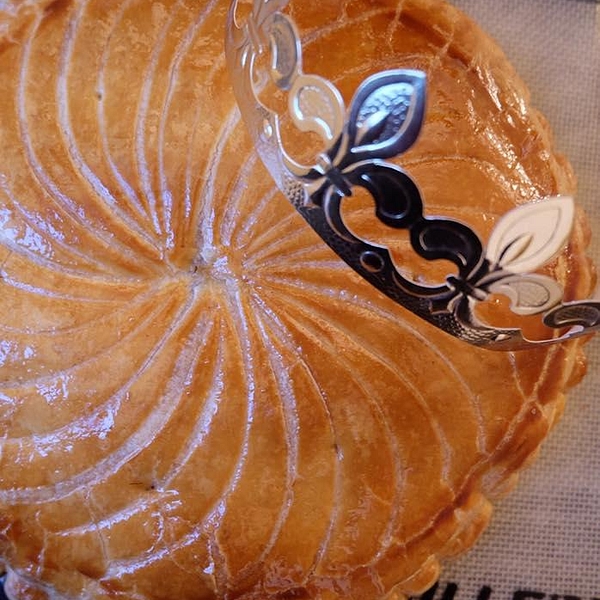 Galette des Rois - Holiday Puff Pastry
Overview
In France, on the first week-end of January, we celebrate with the famous Galette des Rois - a delicious Puff Pastry pie filled with an almond Frangipane and a small hidden surprise*.
During this hands-on three hour-class, you'll learn all the techniques and secrets behind this festive French pastry, using the Pâte Feuilletée (Puff Pastry) technique as well as different Garnish Techniques (Almond Cream, Pastry Cream, Frangipane) and discovering lots of other tips along the way.
Au menu :

Traditional Galette des Rois : Puff Pastry and Almond Frangipane Garnish

After the preparation time, enjoy a slice of Galette warm from the oven!

Each participant will take away their homemade Galette!

*Traditionnally, a trinket ("fève") is hidden in the cake. The person who finds it in their slice of Galette will get a paper crown and will be King/Queen for the day. If you want to experience Galette des Rois the traditional way, make sure that the youngest person in the assembly goes under the table to name the recipient of the slices of Galette you cut; this way, the King or Queen of the day will be picked in a random and fair way!