This month for 'Ask a Local', we are actually traveling out of Paris. After all the rain and cold weather, we're heading to warmer parts to visit our friend Rosa Jackson in Nice who happens to own the most charming cooking school Les Petits Farcis !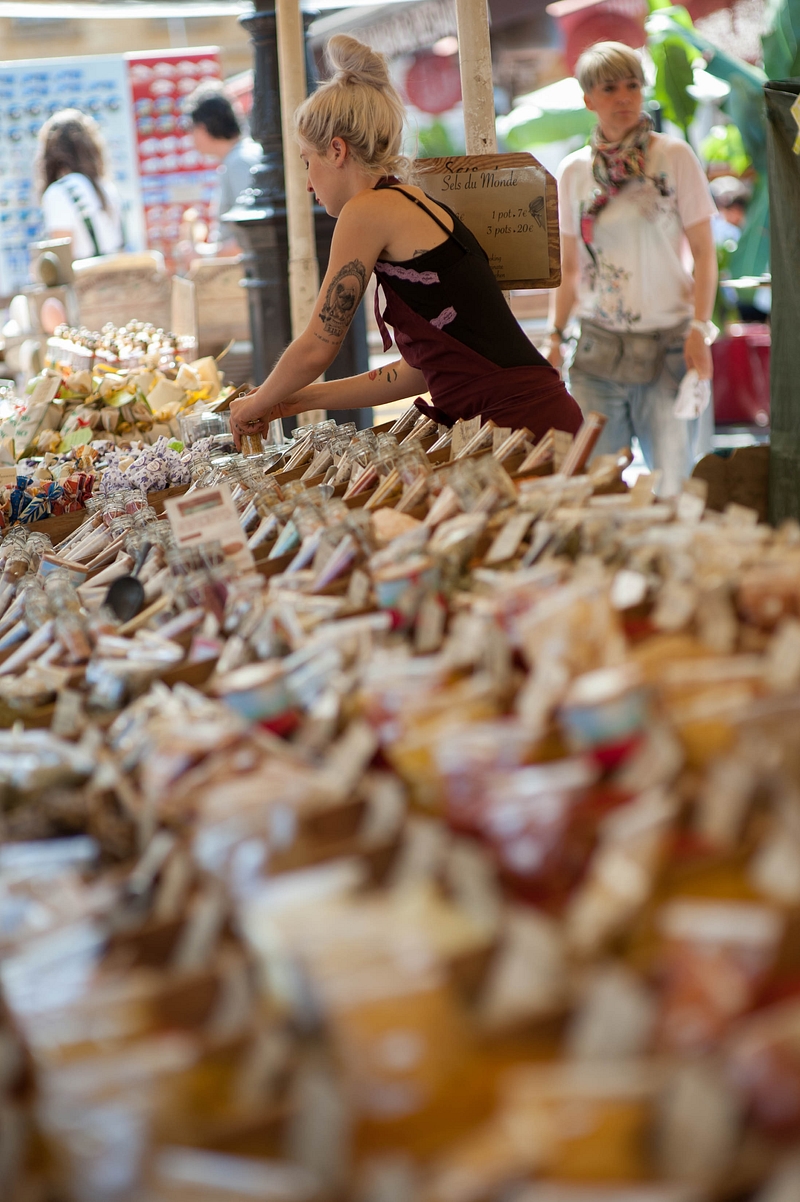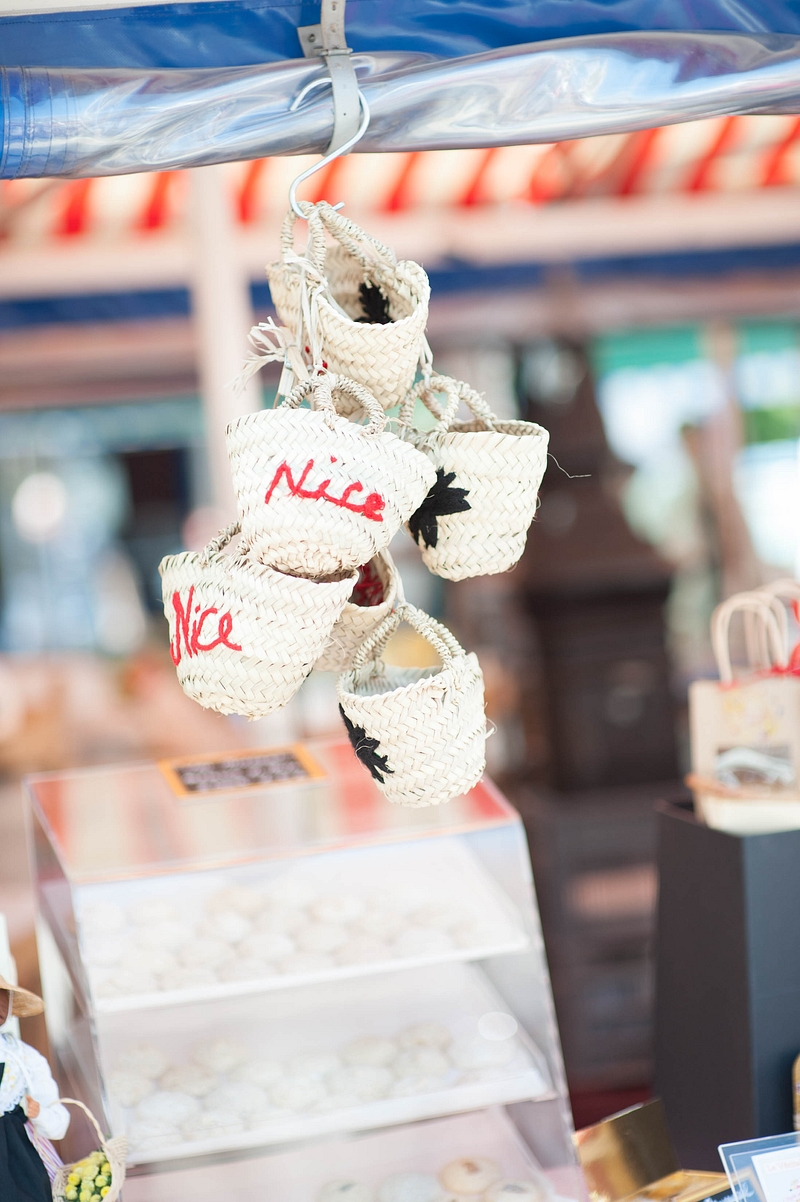 What first brought you to France?
My family came to live in France for two years when I was growing up, and this was the beginning of my love affair with French food. I spent many hours in the kitchen - some of them frustrating, many of them rewarding - trying to recreate the pastries and bistrot dishes that I remembered. I was working as a food writer at a daily newspaper in Canada during the mid 1990s when I decided to make the now-or-never leap to France. I settled in Paris where I stayed for ten years writing for publications like Time Out Paris and leading tours of the food markets. Nice was originally a holiday place for me, but eventually the lure of the south was so strong that I decided to launch my cooking classes there. I'm happy I did — Nice has a unique Mediterranean cuisine, with dishes you won't find anywhere else.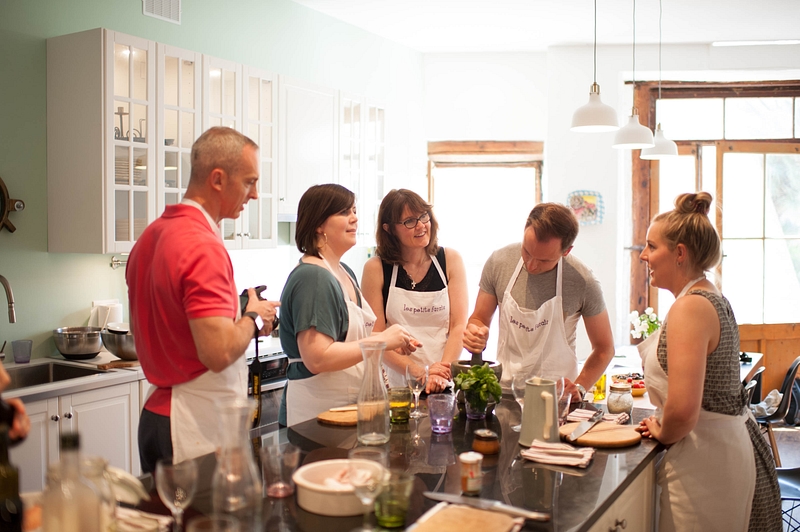 What's your favorite season in Nice – and when is the best time to visit?
Every season has its advantages and honestly there is no bad time of year to visit. The sun shines throughout the winter and this is the time when you can have magical hill towns like Eze Village or Gourdon almost all to yourself, although many of the shops and restaurants in smaller villages will be closed. If I had to pick a favorite month, it would be September when the heat has died down but we still have all the summer produce, particularly the local vine-ripened tomatoes which I eat every day when they are in season.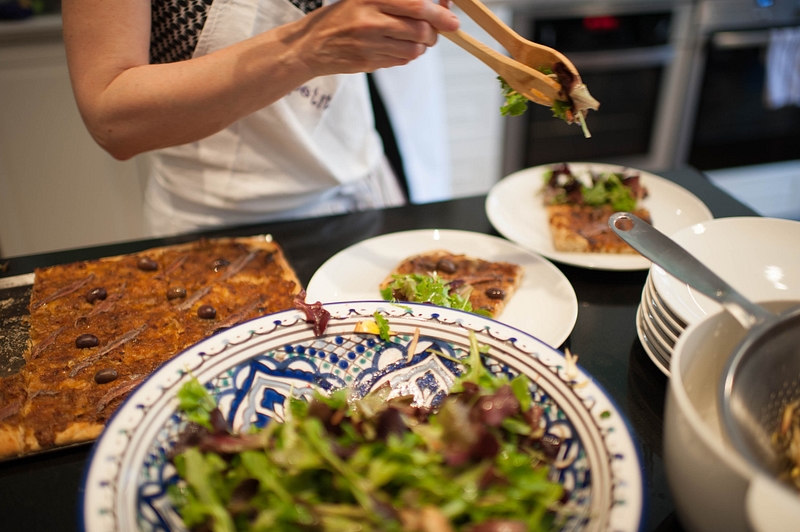 What are your local haunts? Do you have a favorite market, patisserie, restaurant...?
During my tours and classes we visit one of the world's great food markets, the colorful Cours Saleya (Tuesday-Sunday mornings), but I'm equally fond of the Marché Libération (avenue Malaussena, Tuesday-Sunday mornings) north of the train station in Nice, which is more of a locals' market and has a bigger selection of fish. Also in that neighborhood is Ballat - Les Délices de Borriglione (30 avenue Borriglione, http://www.les-delices-de-borriglione.fr/), a small pastry shop and crêperie where I go for special-occasion cakes. I'm crazy about the bread and croissants at U Fornu (19 boulevard Raimbaldi), a Corsican-run bakery not far from the train station. To enjoy the best of the local catch, I go to the restaurant Poseidon (17 rue Gubernatis), whose Japanese chef gives the local dishes an Asian twist.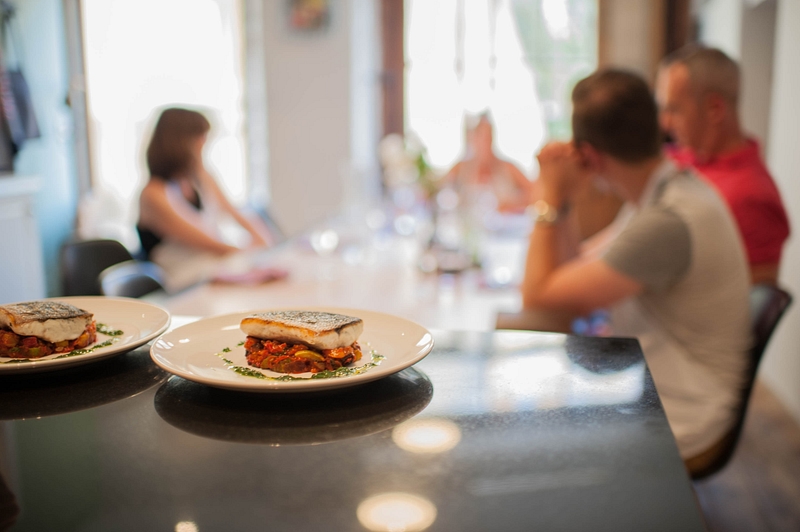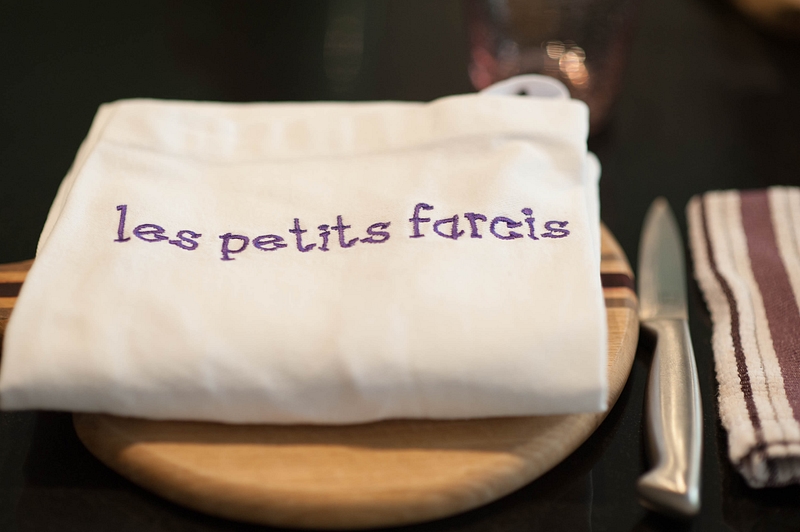 What is your favorite local product to enjoy, and why?
Everyone who comes to Nice should experience socca, the savory chickpea pancake that is eaten as street food here. Probably the best place to try it is Pipo Socca (13 rue Bavastro, http://www.chezpipo.fr/). We often make it during my cooking classes as well - it's a very simple recipe, but there are a couple of little tricks to learn.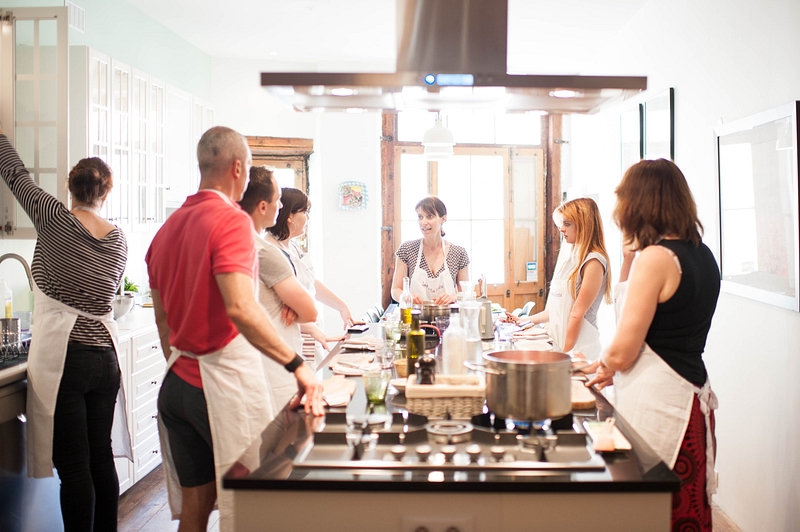 Tell me about Les Petits Farcis ...what's the inspiration behind it?
I named my classes after a popular local dish in Nice, les petits farcis. This consists of golf-ball sized tomatoes, onions, round zucchini, bell peppers and/or eggplants, which are hollowed out and filled with a mixture of meat, vegetables, parmesan, egg and breadcrumbs. It's typically niçois in that every family has its own recipe which it believes to be better than everyone else's. The name came to me during a train journey at the same time as the idea for the classes, and I never looked back. For me this dish symbolized generosity, sharing and making do with what you have - all hallmarks of the rustic style of cooking found in and around Nice. 
All of these gorgeous photos from Rosa are thanks to James Pouliot !