As Paris enters August all the locals turn their attention to Les Vacances, and the city suddenly takes on a slower pace than in June and July. Enjoy the beautiful weather and, of course, shorter queues for all of the capital's most-loved attractions! Paris truly is your oyster in August and here are some of our favorite things to do this month! 
Events
Nuit des Étoiles – 3 - 5 August
August sees the 28th Nuit des Étoiles festival in France with more than 500 sites opening across the country, giving amateur stargazers the chance to watch the annual meteor showers, weather and clear skies permitting! Celestial sights aside, various outposts of the festival will host film screenings, concerts and workshops in their varied schedules. Meanwhile in Paris, the Tour Montparnasse and La Cité des sciences et de l'industrie will open for the night offering locals the best views of the night sky. To infinity and beyond! More information here.
La fête de l'assomption - 15 August
This day celebrates the life of the Virgin Mary in the Christian calendar. If it doesn't hold any religious significance then you can always enjoy this jour ferié (holiday day) by exploring the best sites around Paris. Seeing as it's quiet at this time of year as all the Parisians have escaped the city for their summer holidays it's the perfect opportunity to explore - no fighting for those recliner seats in the Tuileries, or for sand space at the Paris plages! Go make the most of it!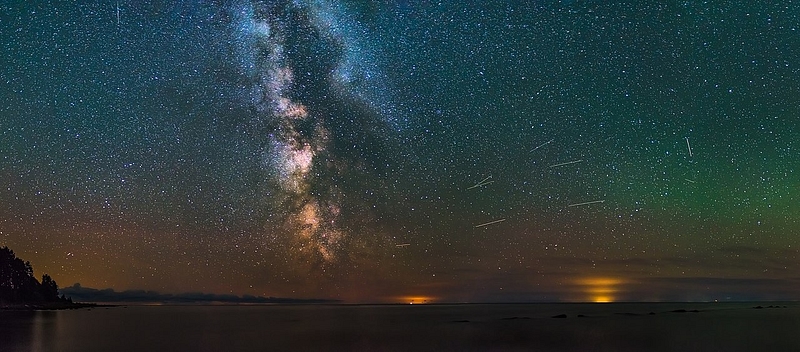 Out and about
Mystery in the Tuileries: The Louvre Adventure Game - until 26 August
Adventurers and mystery-solvers, head to the Jardins des Tuileries this summer for a unique and exciting adventure game in the heart of Paris! Following the success of escape game style challenges, the Louvre invites you to crack clues and enigmas in the open-air in one of the most beautiful and well-known gardens in the city! Perfect for groups of 2-4 and there's a chance to win museum tickets too if you're good enough. Tickets and info here.
Inside Opéra - until 2 September
And in case one wasn't enough, here's a second escape game that can be found in the heart of Paris, this time over at Opéra. The recommended dress code is black so you can bet that there's something spooky going on in this Phantom of the Opera inspired puzzle experience!You'll be guided through by actors in period costume helping you unlock clues and decipher riddles, all to help finally set the Phantom free! Booking in advance is essential, find details here.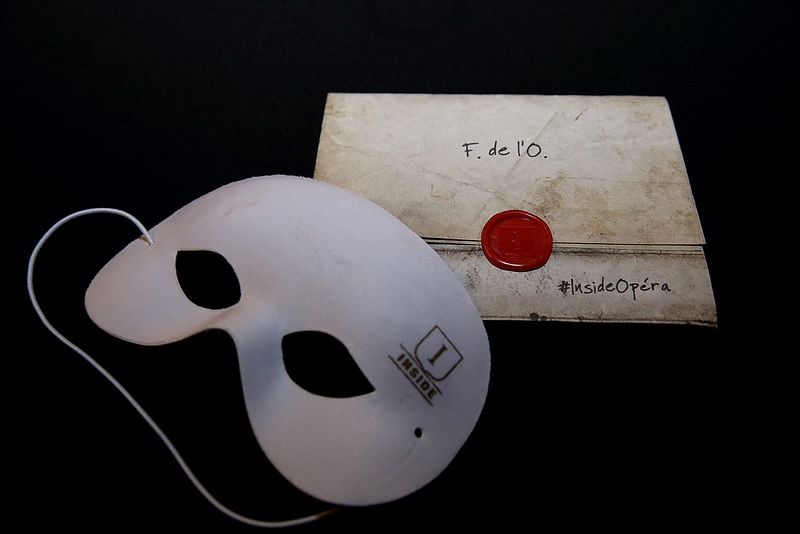 Paris Plages - throughout August

Don't forget you still have the enjoyable Paris Plage in town in the form of sand, beach chairs, games, and so much more continues from July and lasts throughout the long summer days. A perfect way to while away a relaxing afternoon! Get their early in the day to bag the best spots and for the best people watching!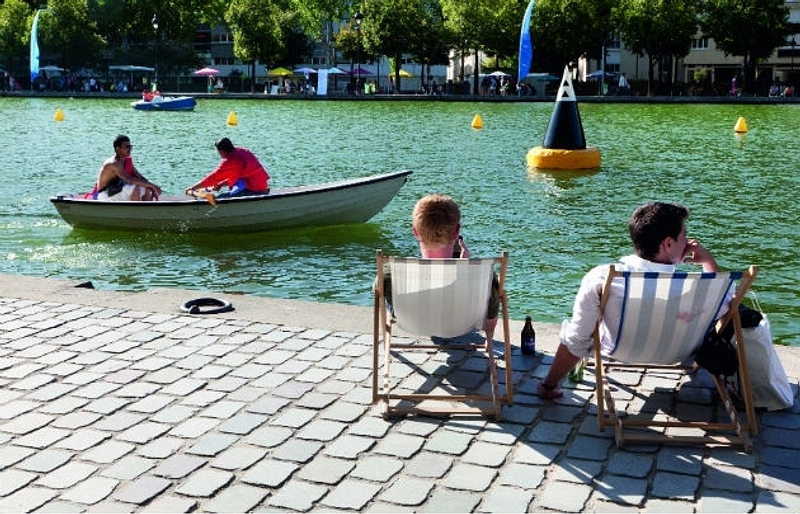 L'Ete du Canal, L'Ourcq en Fête - until 26 August
This area of Paris can often be overlooked, yes it's nowhere near the Eiffel Tower, but the summer festival that takes place in this arrondissement is more than worthwhile for spending a lovely weekend this summer! This is definitely a family-friendly festival where you can enjoy everything from street art and dance performances to the Paris Plages to boat rides which take you from point to point along the canal to see all the different spectacles - perfect for tired feet! Information here.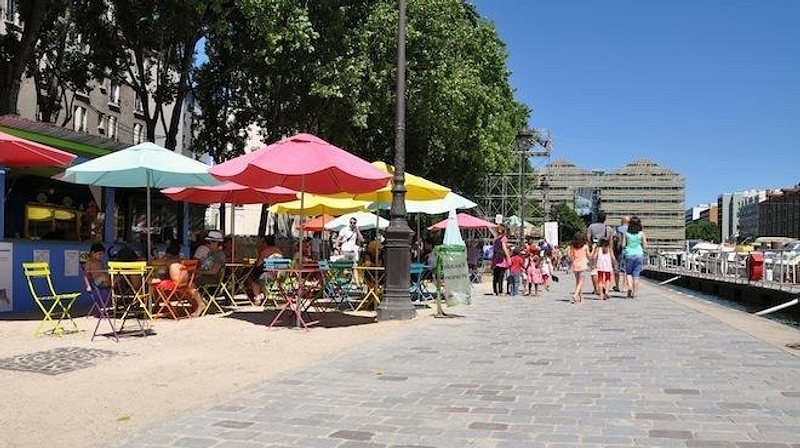 Culture Vultures
Open Air Cinema - 18 July - 19 August

And for double the fun, film fans can also enjoy Cinéma en Plein Air across at Parc de la Villette over the end of July and the start of August. This is one of Paris' biggest parks in the 19th arrondissement and lies along the Canal St. Martin and this is one of their most-loved events of the year. Hire deckchairs (or just bring a blanket and picnic) to really enjoy the screenings, and enjoy the price - free entry - along with an enthusiastic crowd. There'll be a mix of old and new films, kicking off with La La Land on the first night! This is not to be missed. Details here. 
Exhibition "Paris d'Hier" - until 2 September 
Step back in time to the 1970's with a stunning photo exhibition which follows the political, social, economic and urban transformation of our beautiful, captivating capital city. From a selection of thirty photos, both in dramatic black and white as well as colorful you will see the evolution through the eyes (and lenses) of talented photographers from around Paris. Additionally there will be a projection by "Commune de Paris 1871" to really animate the experience. Entry is free, every day from 11-7, Tuesday through to Sunday. More information here.
Silhouette Festival – 24 August – 1 September
Parc de la Butte-Du-Chapeau-Rouge presents the ever-popular Silhouette festival for another year for film fanatics! This is the largest open air short-film festival in Paris –  an impressive title for a festival which has gone from success to success since its inception in 2002. In just nine days over 100 films will be screened, covering a multitude of categories from animation to experimentation, with juries there to judge the films. There will be something for the most discerning film critics among us! More information here.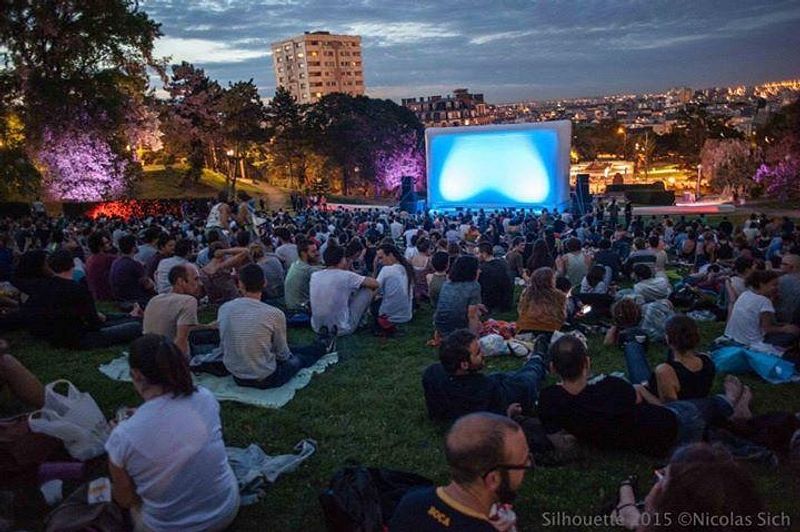 La Chaise et L'Ecran festival - until 24 August
Paris' 11th arrondissement welcomes back this film festival for the 11th year in a row where there will be screenings from July through to August of lots of court metrages (that's a short film) as well as longer offerings. This is a chance for to enjoy those long, warm evenings and watching movies in the open air. Chairs are definitely recommended! The screenings will be in various places across the quartier and this year's program has been entrusted to French actor Antoine Reinartz. A fun and free way to enjoy your summer nights: more information here!
Music
Les Arènes Lyriques - August 3, 10 and 17
In the shadows of Paris' famous Sacré-Coeur lies the beautiful garden of Arenas, at the bottom of the butte Montmartre, and will be the unexpected and beautiful setting of 3 outdoor concerts this month! Under a beautiful summer sky you can be transported to another world as you listen to much-loved classical music performed by a live orchestra and the talented soprano Julia Bachmann, as well as other special guests. Do not miss what are sure to be special evenings! Tickets here.
Rock En Seine – 24 – 26 August
The much beloved festival, Rock En Seine, comes home to Saint-Cloud for a weekend extravaganza of rock, pop and electro music. The 3-day festival, which is held just outside of Paris, expects to welcome well over 100,000 music lovers eager to see an incredible list of headliners which include 30 Seconds to Mars, Macklemore and Bicep. Tiny boppers eager to join in the fun shouldn't miss Mini Rock En Seine designed specifically for the youngest fans to rock out! Tickets and information here.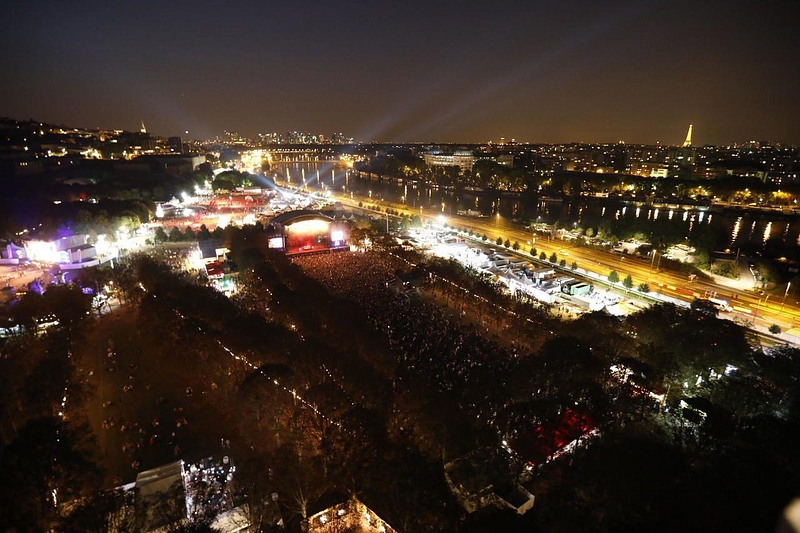 Classique au vert – 11 August - 2 September
A summer in Paris wouldn't be complete without a visit to Parc Floral for a musical soirée in an unforgettable setting. Under a starry sky, classical music fans will be treated to 15 concerts over the course of seven weeks, as part of the "Été Musical" organised by the Mairie of Paris. Soak up the magical vibes of this beautiful park while the live music transports you to another world – celebrated orchestras from around France will be playing repertoires that include: Debussy, Mozart, Beethoven, Chopin and Ravel! More information here.