If you want to discover some of the best spices in the world, ethically sourced and beautifully presented, this little boutique in the lovely Saint Germain neighbourhood should be on your list of food-loving places to visit next time you're in town! Compagnie Française des Poivres et des Épices scours the planet looking for the best of the best: spices that are 100% natural, without chemical treatment, and ethically grown on plantations that respect the environment.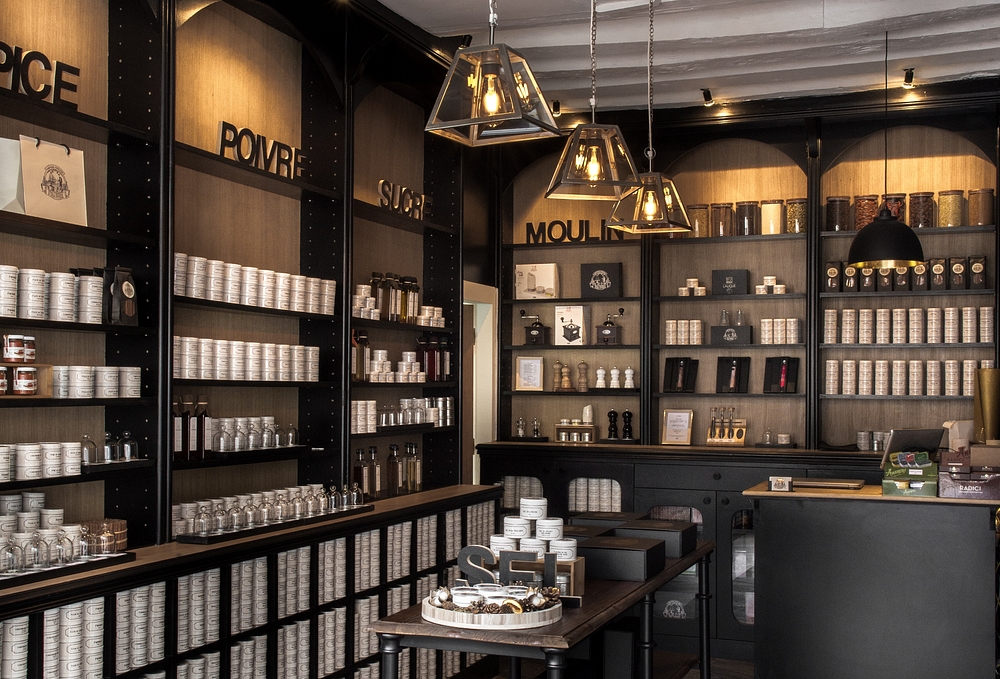 Like an old apothecary, the shelves of this stylish little store are lined with rows and rows of lovely pots full of every conceivable salt, herb and spice, meticulously sourced from across the globe. Perfect as little gifts or for chic kitchens, the little tins proudly display the origins of their contents: Peru, Pakistan, India, France, Turkey, Guatemala, Madagascar, Vietnam, Cambodia, Holland and more. What's more, there is also a selection of perfectly blended spice mixes that make cooking a breeze!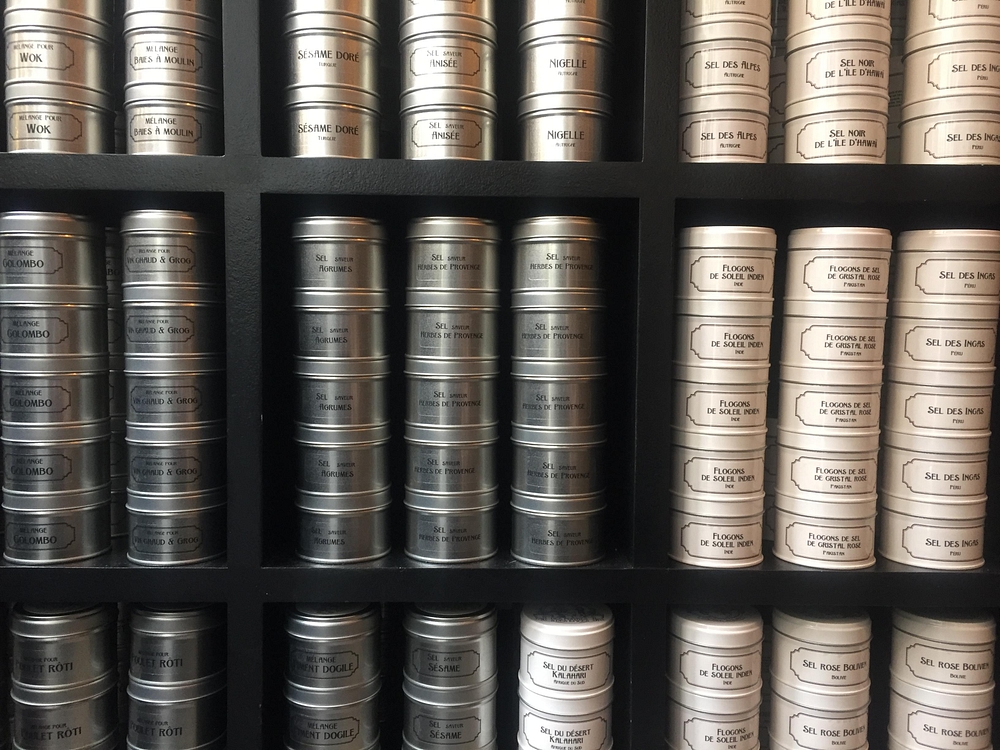 Like a perfume store, many of the boutique's 200 spices and herbs can be admired beneath little glass bell jars - just pick up a jar and upturn it, then take a deep breath in and enjoy aromas from all over the world.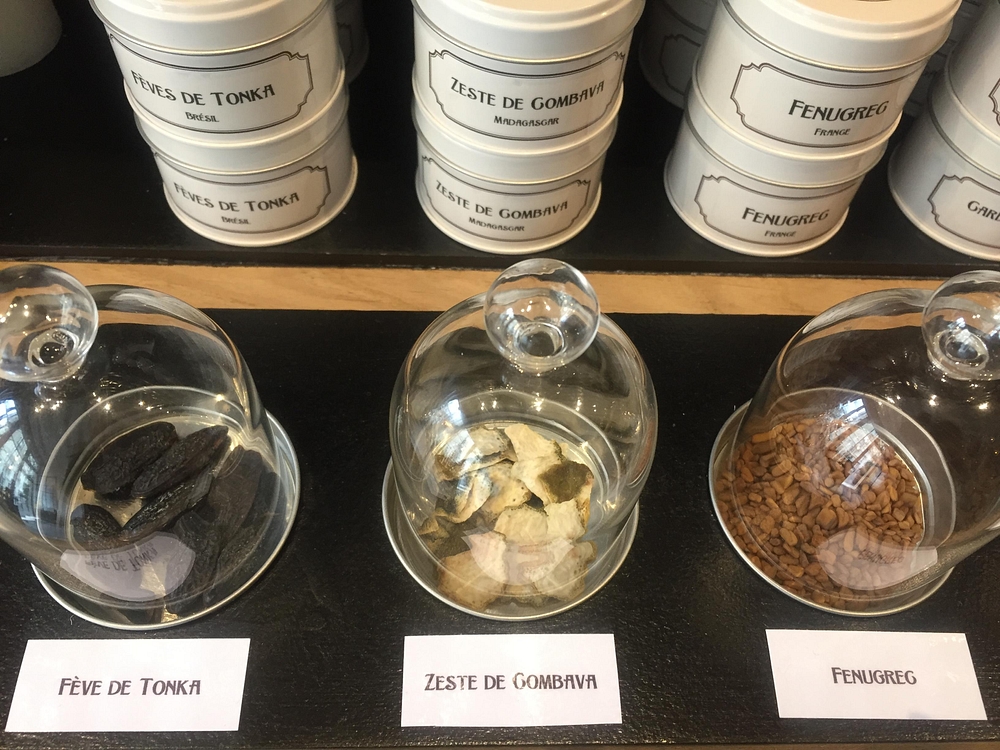 Then, there's the warm welcome and expert advice you'll receive about all the products in store. Monsieur Heng Keak is a particular expert in the spices of Cambodia - thanks to family ties with an area of Cambodia that has been famous for its terroir since the 13th century! This rich plantation, which boasts an ideal climate and soil rich in quartz, employs 120 Cambodian workers full-time and up to 250 in the high season. By helping to develop the region by investing in a local school, providing learning materials (as well as bikes) for children, and helping to finance safe roads, this little store in Saint Germain has a big-picture outlook - making us even more delighted to spread the word!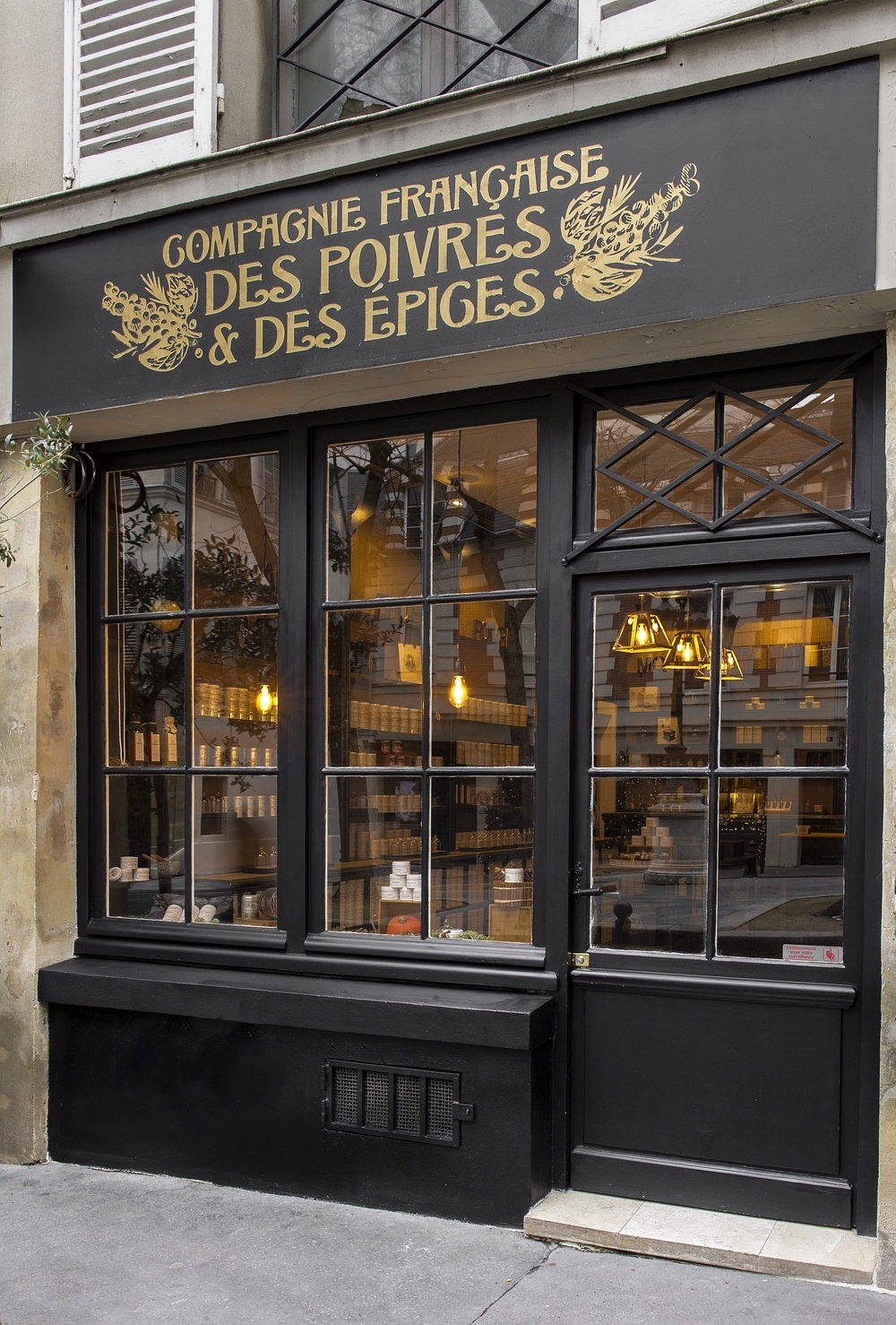 7 rue de Furstemberg, 75006 Paris