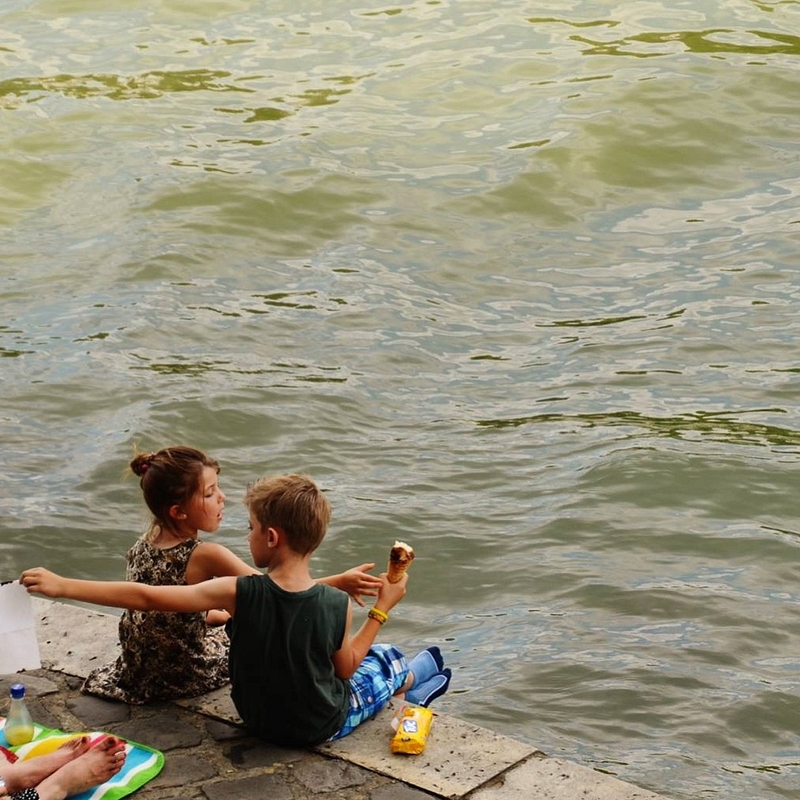 Everything has its season, and here in Paris, it is definitely the season of long nights, Seine-side picnics, and ice cream! It doesn't take too long walking through the streets of Paris - particularly in the Marais - to notice that there has been an explosion in the ice cream market. From specialty small-batch shops, to some of those more well-known names, you can switch from tasting your way through the French pastry world to the ice cream world. Move over macarons, ice cream is the new 'hot' (or should we say cold) thing in Paris these days. 
There are tons of places to explore, and to help get your on your way, we have put together a little summary of our favorites, along with a Google map below of many others to check out! Let the ice cream games begin!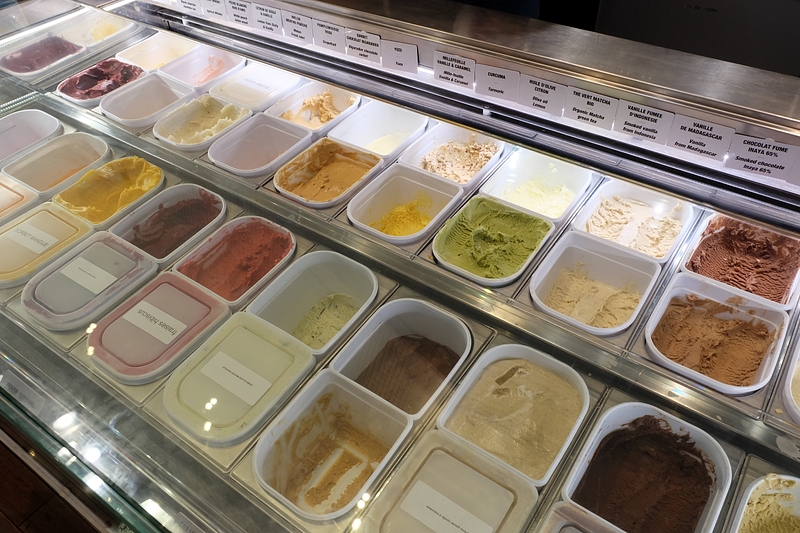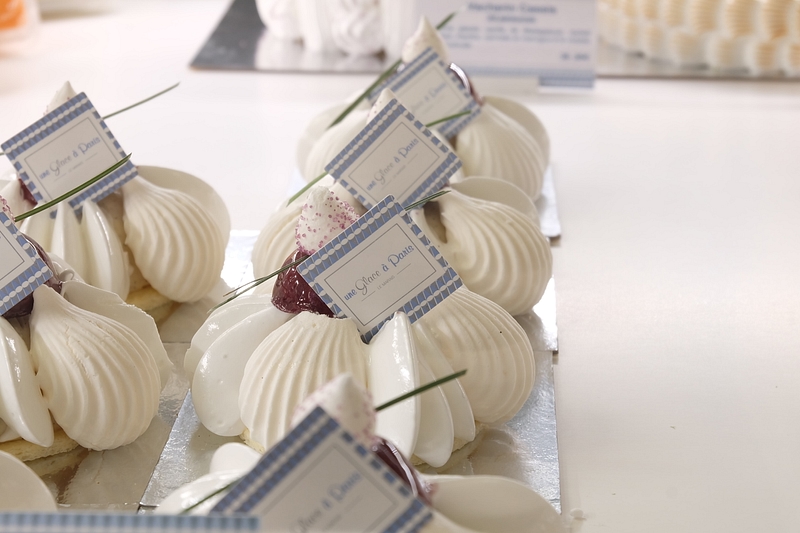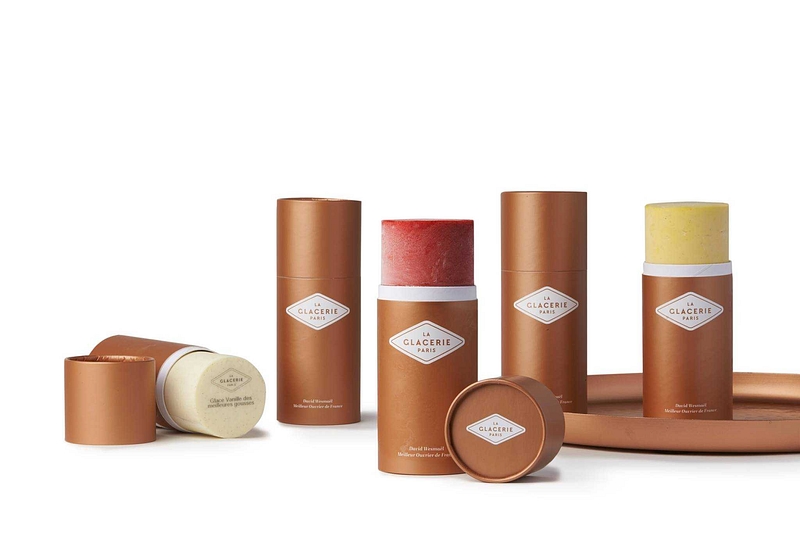 La Glacerie
Look out world, MOF David Wesmaël is on the ice cream scene in Paris and making waves! We love the funky presentation of La Glacerie's amazing ice creams and the range of flavours may have you mind boggled - but persevere! Go for a refreshing sorbet or try out one of the more wacky flavour pairings such as spiced red wine and prune. Pourquoi pas?
13 rue du Temple, Paris 75004  www.laglacerie.fr
Maison Aleph

Run by Myriam Sabet, from Alpe in Syria, has transformed the Paris pastry scene with her ever so delicate and delicious 'nids' (which must be tried)! Adding to their repertoire, they have introduced a fine selection of artisan ice cream that you will definitely want to add to your ice cream explorations! Be sure to stop by their charming boutique, nestled in the heart of the Marais.
20, rue de la Verrerie, 75004 Paris
Pozzetto
If you want the true Italian gelato experience in Paris, we have to recommend Pozzetto. Concentrating on serving authentic Italian ice cream, they strive for an amazing balance of simplicity and sophistication. Each morning they create around 12 flavors of ice cream ranging from Chocolate to Pistachio and sorbets of amazing seasonal flavors. Rather than proposing the large variety you'd find at an industrial ice cream store, they truly master the ones they do serve. Our top pick is Pistachi.
39 Rue du Roi de Sicile, 75004 

Une Glace à Paris

If you have only one chance to get ice cream while in Paris, go to Une Glace à Paris. Without hesitation. Offering some of the highest quality and most interesting ingredients you will find, made by an award-winning French Ice Cream glacier AND a world renowned pastry chef, so you can imagine their creations are out of this world, like the smoked Vanilla bean or Sicilian Lemon Sorbet. Emmanuel Rayon was the first MOF (Meilleur Ouvrier de France) in ice cream and was a game-changer on the ice-cream scene in Paris. 
15 Rue Sainte-Croix de la Bretonnerie, 75004 Paris

Berthillon
Berthillon is THE Ice Cream store in Paris. Since 1954 the Berthillon family has supplied all of Paris with its superior ice cream, working out of a kitchen on the Ile Saint Louis. To this day, they are the most famous ice cream boutique in Paris, and when you taste their ice cream, you'll have no doubt as to why. Their wild strawberry sorbet is one the best ice creams you'll have in Paris! You can taste the years of experience and craftsmanship in their products, and feel the history as you visit the incredibly beautiful store on Ile Saint Louis. An experience for all the senses.
29-31 Rue Saint-Louis en l'Île, 75004 Paris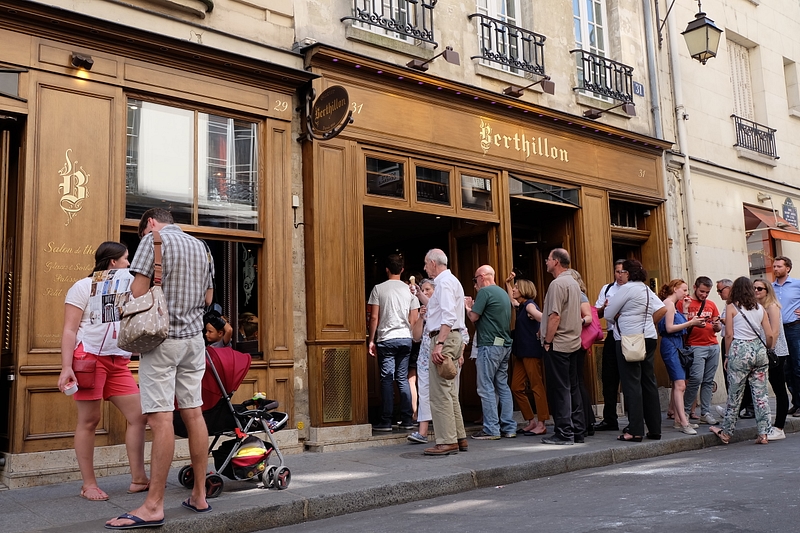 Glaces Glazed
The rock star of the ice cream world, Henri Guittet transitioned from a delivery service to opening his boutique earlier this year. Small batch, super interesting flavors, with names like ' Smoke on the Water', 'Glazed and Confused', and 'Pump up the Volume', you are bound to find something interesting to taste !
54 rue de Martyrs, 75009 Paris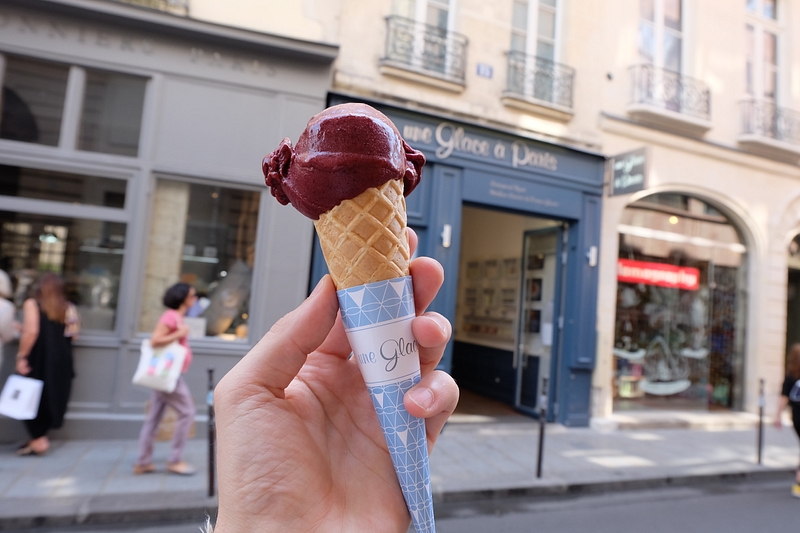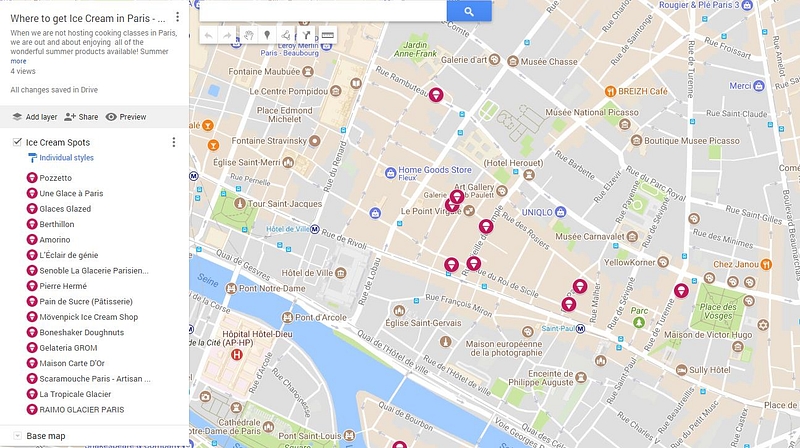 You really do have your fill of choices now here in Paris! No matter the neighborhood, you're bound to find an ice cream or two to sample. If you are looking for even more suggestions, be sure to take a look at our Google Map of ice cream shops in Paris!