Those summer months have faded away quickly, but we love the change in season here at La Cuisine. The colors of the trees lining the Seine start to turn to golden hues and there's lots of lovely, hearty vegetables back at the market. If there's one thing Parisians know how to do it is cook with the seasons and thoughts turn towards end of year feasts and Noel.. Autumn is a magical time to visit Paris so here we give you some of the best things to do to enjoy your time in the City of Lights. 

Foodie Fun
Salon du Chocolat – 31 October – 4 November
We definitely have a thing about chocolate here at La Cuisine so you can imagine the excitement (cue the dribbling!) we have for the Salon du Chocolat! This celebration brings together more than 500 of the world's best Chocolatiers, from 60 different countries, for a weekend of full-on decadence and festivity to celebrate one of our favorite things in the world. And this year to add to the fun there will be the World Final of the World Chocolate Masters with 21 finalists competing for this illustrious title! Foodies, this should definitely be a highlight on your calendar – find out more and buy tickets here.
Oktoberfest France – 4 – 14 October
Not looking likely that you'll be able to head off to the beer gardens of Germany to enjoy this yearly celebration of wonderful beer? Fear not, because Oktoberfest will come to you! You do have to book ahead to be able to enjoy this but that's not such a hardship! The program changes each day but you can count on authentic dress codes, lots of German delicacies (schnitzel, currywurst, strudel and much more) and of course beer by the Stein – win win! Find out more and book here.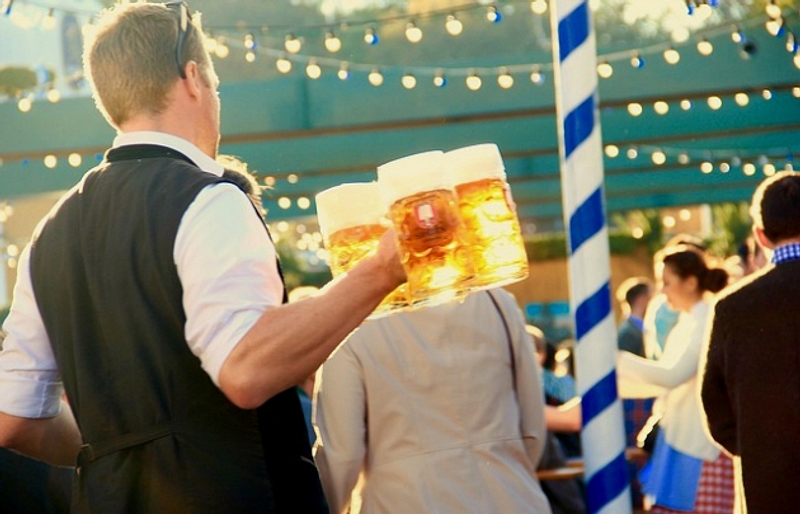 Out and About
La Nuit Blanche – 6 October
Nuit Blanche is an annual festival that happens on the first Saturday of October, where Paris takes contemporary art out of the galleries and installs it into the city streets. Nuit blanche translates literally as 'white night' which in closely means 'sleepless night' or 'all-nighter'. The City of Lights becomes even more illuminated with creativity as artists display their work on the sidewalks and galleries open their doors for free. Wander the streets and take in everything for free – and don't forget that metros will be running all night so you can enjoy and get home safely!  Find out more here.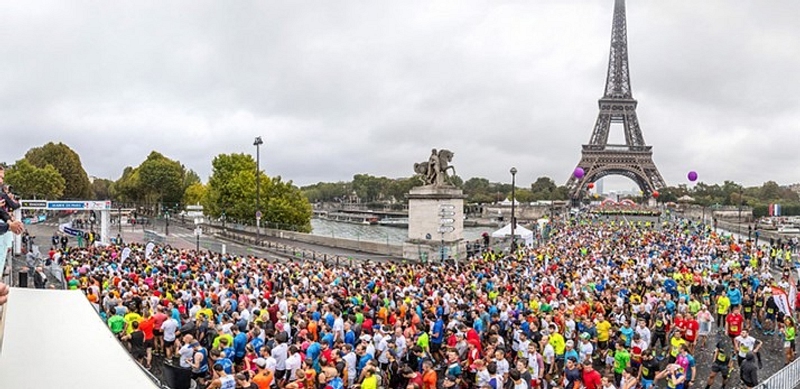 20km de Paris - 14 October
C'est reparti! Back again this month is the annual 20km run in Paris which gives you plenty of reason to lace up your running shoes and hit the streets once more. As ever it's the chance to take in beautiful autumnal views of the city while putting your body through it's paces. The course starts at the Pont d'Iena which is just in front of the Eiffel Tower so you will get a spectacular close up of the Iron Lady! Registration and information here.
Montmartre Grape Harvest Festival – 10 - 14 October  
While Montmartre light be better known for the Sacré-Coeur it is still certainly known for its yearly grape harvest! Nestled in the shadows of the basilica and a little further down the hill on the opposite side you'll find a small, rustic vineyard which is at the heart of La Fête des Vendanges. This vineyard is the only working vineyard in all of Paris so it produces the only true Parisian wine. There will be parades, artisan producers, talks and concerts to celebrate this lovely season! Vineyard entry is free during the festival but it is sure to be very busy, so get there early. This is truly anopportunity to embrace the French culture, so get involved and you can help be a part of a great French Tradition dating back 80 years! Information here.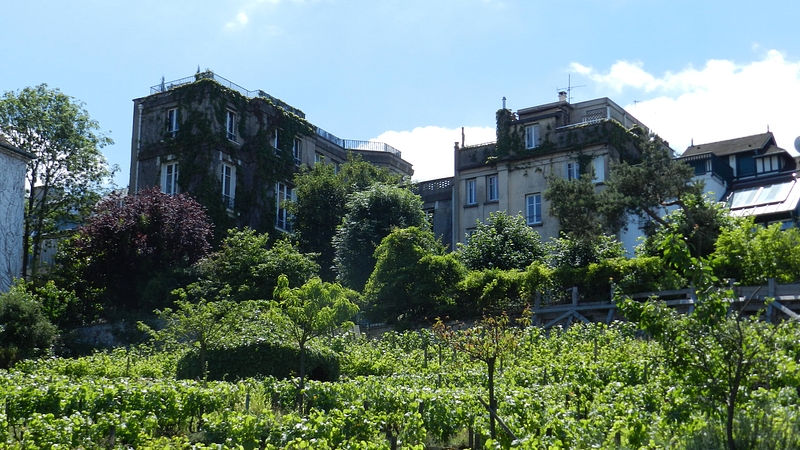 Events
Halloween at Disneyland® Paris - 31 October
Little kids and adults alike will have a wail of a time at Disneyland Paris for their Halloween bonanza (see what we did there..?!) All of your favorite characters will be out in full swing and spookily dressed up to make the atmosphere even more fun. Spells and enchantments will take over but Mickey and his gang will triumph before helping you bring in the celebrations with a parade to see the night off! Get tickets and info here.
Paris Rolex Masters – 27 October – 4 November
Sports fans should make this part of any itinerary to Paris, and spend a day over at Bercy (in the east of the city) at the AccorHotels Arena to enjoy all the sporting action! 48 top ATP players will be competing for the Slam and this is sure to be a thriller as usual, and the crowds will certainly be lively! For information and tickets, click here.
Comic Con Paris – 27 – 29 October
Time to pull out your best costumes, or maybe just use it as a dry run for Halloween, but Comic Con makes its return to Paris for a weekend of celebrating and showing off the best of Pop Culture. As ever there will be chances to meet all your favorite stars, whether that's an actress or comic book artists or move makers. There will be panels and Q+A sessions and this is a really great event whether it's your first time or you're a seasoned fan! Information here.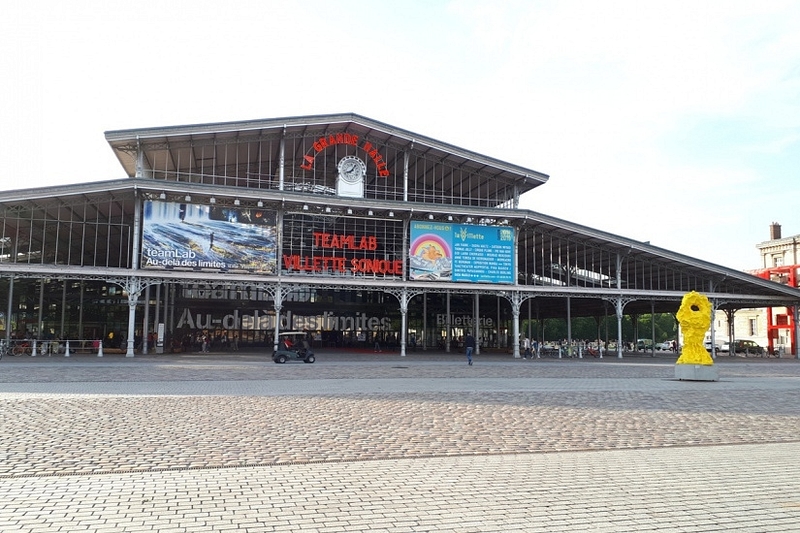 Versailles Fountain Night Shows - finishes 30 October

The stunning fountain shows in the lush, expansive gardens of the Chateau of Versailles finally reach their end for the year so definitely don't miss out on a chance to see all the splendor! The evenings are definitely getting longer again and this makes the light shows accompanying the fountains all the more impressive - make sure to schedule your visit before it ends. Information here.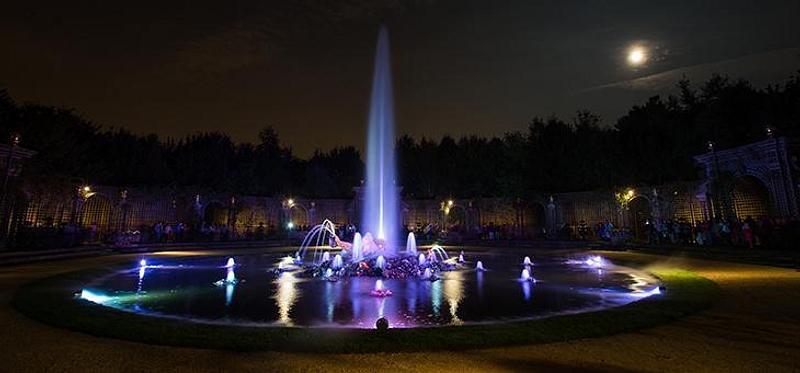 Culture Vultures
Foire International d'Art Contemporain (FIAC) - 18 - 21 October
Head over to the Grand Palais for the 2018 International Contemporary Art Fair this month where the gallery will be hosting exhibitors from an impressive 25 countries. Feast your eyes on an impressive exhibition filled with both modern and contemporary art by artists of international renown. More info here.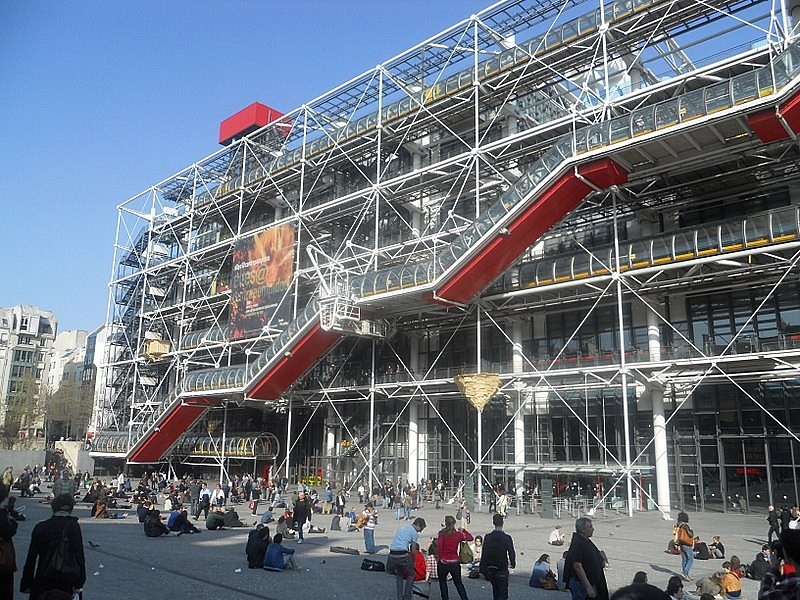 Le Cubisme at the Pompidou Centre - 17 October until February 2019
The iconic Georges Pompidou centre is just a few minutes walk from our school and is the largest modern art museum in Europe - impressive stuff. This October they will be putting on an impressive display of work showing some of the greatest artists of this genre, including from pioneers like Georges Braque and Pablo Picasso. They will also include lesser known painters who nonetheless made important contributions to the Cubist movement, which is sure to make this an unforgettable exhibition. Details here.
Music
Jazz sur Seine - 12 October - 27 October
One of the great things about Paris is that you never have to wait too long to hear another Jazz concert! In 2018 there will be an impressive 180 concerts played by over 450 exceptionally talented musicians for your listening pleasure! This year they will be celebrating the centenary of our beloved Jazz music being in France - thanks America for sharing it with us! To find out more and book tickets, click here.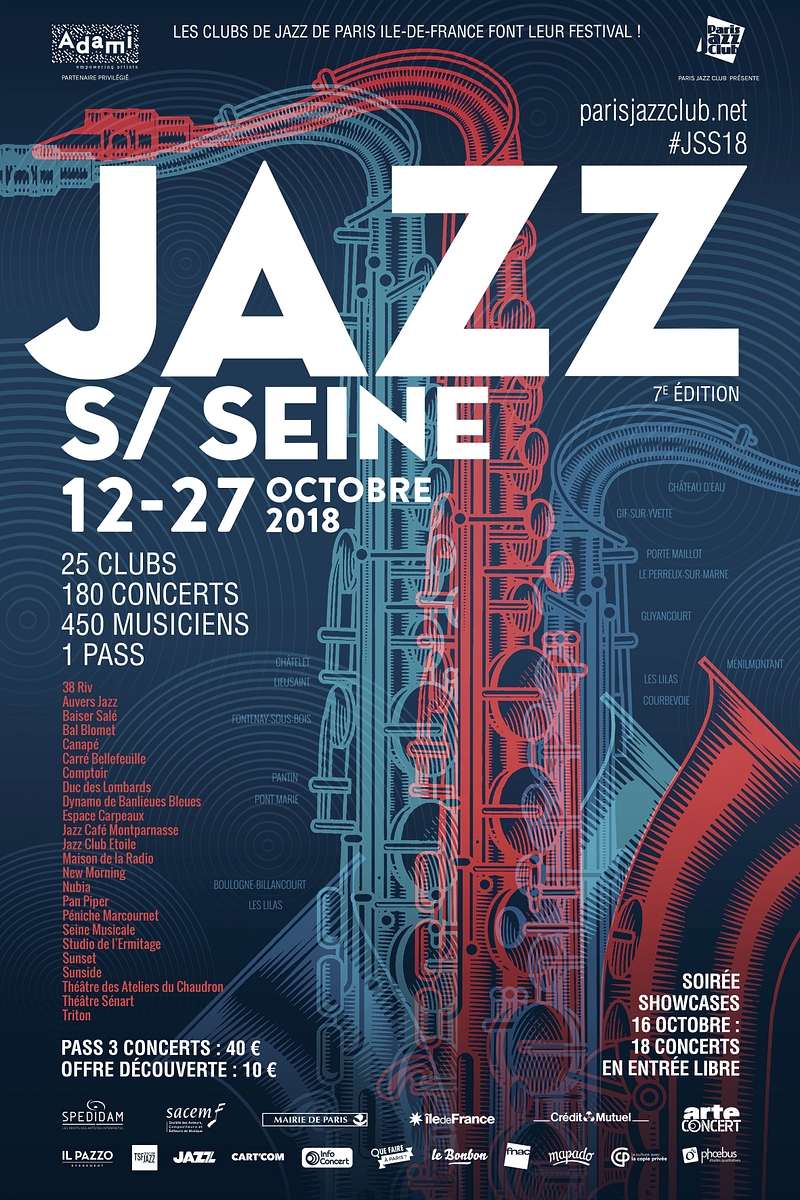 So October is sure to be an exciting month with a lot to do, see, taste and experience in Paris!