September is the month that we affectionately call 'la rentrée', or when the Parisians return to Paris ready for a fresh new start. After a leisurely August they descend back to the capital, tanned and ready to work and study. In some ways it's considered the second start of the year (without the diet resolutions), friends reconnect and share stories of their summer exploits. With tons of activities to enjoy in Paris these are our top picks!
Foodie Fun
Fête de la Gastronomie: "Goût de France" - 21 - 23 September
3 days of foodie goodness in the heart of Paris as part of the 8th edition of this national and international celebration! This is perfect for the whole family as the best chefs descend on the capital to give us their most delicious offerings. There will be tastings, visits and, of course, little surprised along the way to get your taste buds tingling no matter your age! More information here.
Food Temple - 21 - 23 September
The Carreau du Temple in the NoMa (Northern Marais to any lovely non-Parisians) is an ex-market space covering more than 6,000m² and opens every September for a gastronomy bonanza. Inside this incredible glass-roofed space will be cooking ateliers with so many recognisable chefs, masterclasses, talks and so much more! While the dates are still to be confirmed for 2018 this is definitely an event to get down in your calendars now! Find out more here.
Whisky Live Paris - 22 - 23 September
This is a huge international tasting exhibition for whisky loves everywhere. The event is held in many major world capitals but this September it finds itself in the heart of Paris enticing fine spirit lovers to come try out their favorite tipples. Whisky Live has been getting bigger year after year and will be held at the City of Fashion and Design in the 13th arrondissement. Come along and try something new, and it would be rude not to sample! Details here.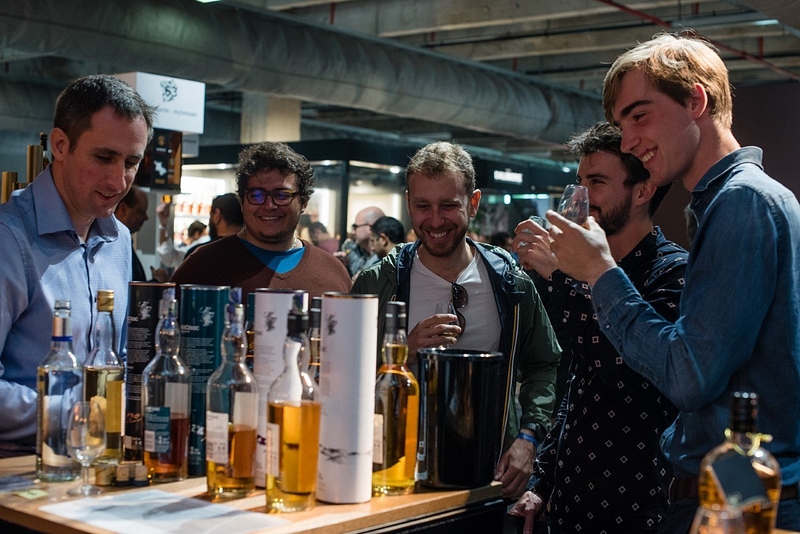 Events
Les Traversées du Marais - 7 - 9 September
Hurry, hurry, step right up! It is the Carnival of the Marais, or as it is officially known, Les Traversées du Marais. This is a really exciting weekend-long event where over 29 historic institutions open their doors to the public...for free! There will be street performances, opera, book readings, theatrical pieces, circus acts and many other carnivalesque activities to see and get involved! More information is available here. 
Festival D'Automne - September onwards

This Parisian festival pulls together theatre, music, dance, and film. The program this year looks very exciting with an extensive array of different performances and exhibitions available! Some forty or so places in the Paris region, such as the Théâtre de l'Odéon, the Centre Pompidou, the Théâtre du Châtelet or even the Scène Watteau at Nogent-sur-Marne, take part in the festival and host all kinds of art events. Follow this link to see what is in store!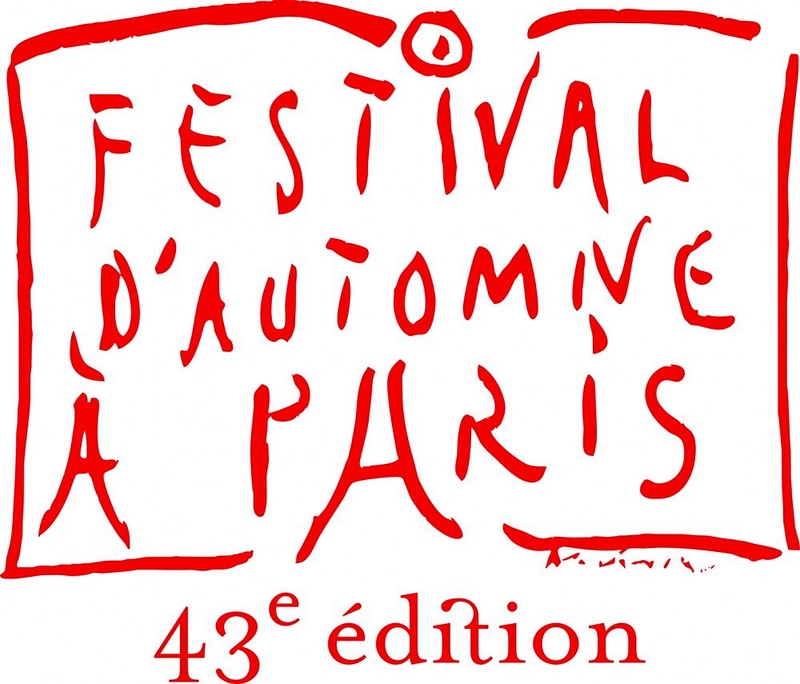 Culture vultures
Paris Design Week - 6 - 15 September
One of our favorite events in Paris where the city comes alive with creativity and celebrates the best in design! Galleries, schools, studios and workshops offer you a chance to discover a compendium of contemporary collections. Situated all across the city, these shows invite both professionals and the general public to unearth great dexterity and new trends. There are many different talks and discussions available to attend, check them out here! 
European Heritage Days - 15 - 16 September
Going on throughout France between the 15 and 16th of September, but especially spectacular in Paris, buildings usually not open to the public (including the Élysée Palace!) open their doors for all to take a peek inside. You can choose from classic to contemporary buildings so there's definitely a place for everyone. There are also lots of events going on across the weekend so take your pick and get your dose of culture for the month! Choose your itinerary here.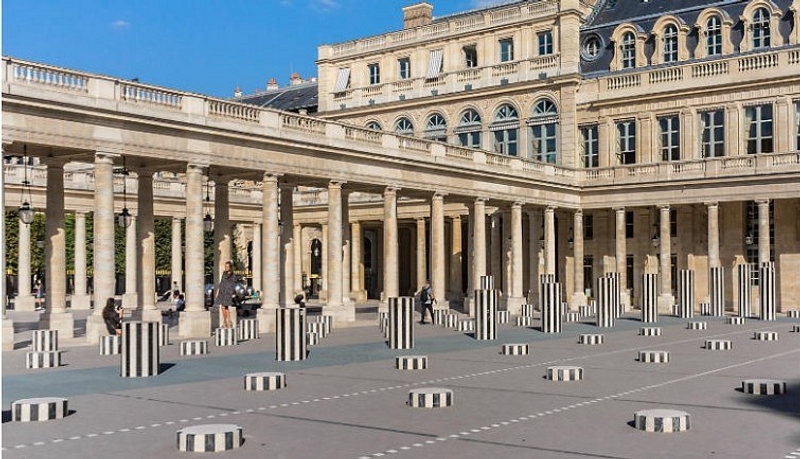 Out and about 
La journée sans voitures - 16 September
As much as we love Paris we don't always love all of the city traffic which is why we'll be making the most of the annual car free day in the capital, extending all the way out to the Péripherique. From 11:000-18:00 you can enjoy wandering the streets freely (caution though, buses, taxis and emergency services will all be running) taking in the beauty of Paris without incessant beeping of horns - that's more than enough to sway us! More details can be found here.
Paris Rollers Marathon - 16 September
If you're making the most of the aforementioned car free day in Paris you can also take advantage of the chance to take part in a roller marathon through the city on the same day! The route covers just over 40km, starting and finishing at the iconic Eiffel Tower and taking in The Champs Elysées, The Louvre, The Moulin Rouge, The Arc de Triomphe and so much more. Boot up and sign yourself up here!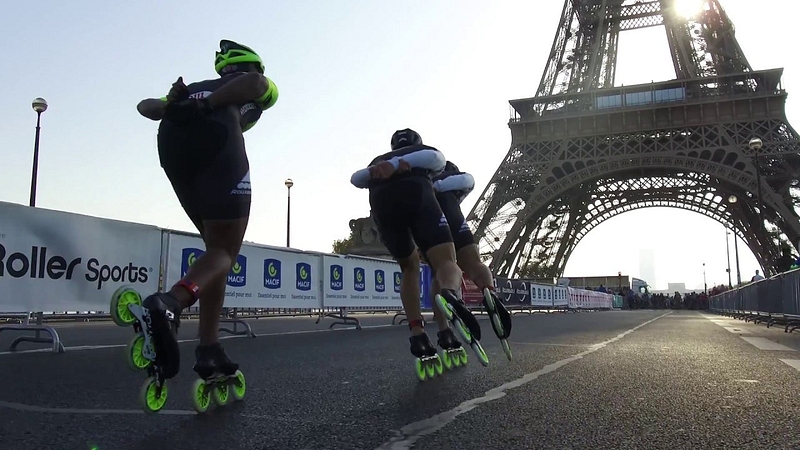 Fête des Jardins (Garden Festival) - 23 - 24 September
For almost 20 years this annual event has been bringing together thousands of nature-loving visitors. Explore and rediscover the green spaces of the French capital over one weekend. In total, over 150 places will be open to the public - the Jardin des Plantes (5th), the Potager des oiseaux (3rd), the Parc Monceau (8th), the Parc Georges Brassens (15th), the Parc de Bercy (12th)... just to name a few! These parks and gardens are offering a rich and varied programme of special events aimed at raising awareness among children and adults about the issues linked to the environment and ecology.  So pop on your comfiest walking shoes and get exploring! More information here.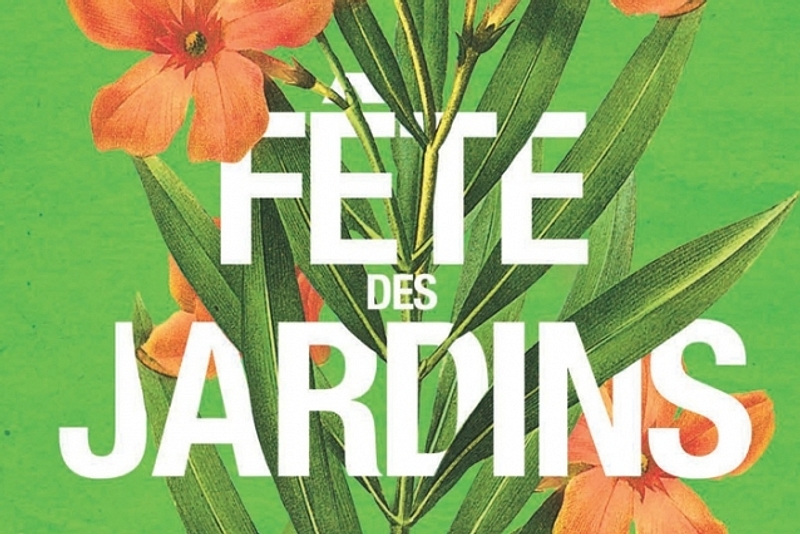 La Parisienne - 7 - 9 September 
Running is a very popular sport and past-time in Paris, maybe because it helps to work off all that delicious French pastry! If you're a keen runner than you should sign up to the women-only La Parisienne. You can expect some 40,000 female runners to set off early in the morning to get round the 6.7 kilometres of this race in the heart of the capital. The race starts at Pont d'Iéna and finishes at the Champs de Mars. Get involved - information here!
Paris-Versailles: La Grande Classique - 23 September
This is the other exciting running event in September for anyone who fancies putting themselves through their paces. However, this course is not for the faint hearted as it is a sixteen kilometers! Back for the 41st time this is definitely a big event on the running calendar. It begins beneath the Eiffel Tower and finishes at the Chateau in Versailles with over 25,000 people taking part! Ooh là là! Sign up here.

Music
Jazz à la Villette - 30 August - 9 September 
We can always count on finding something fun to do across at Villette along the canal in Paris and there's no exception as the ever popular summertime jazz festival makes its return! Co-hosted by La Villette and the Philharmonie de Paris this is sure to be a fabulous week of concerts, highlighting the best of classic jazz as well as more contemporary artists. Add this to your calendars now! Information here. 
Classique au vert - ends September 2

Catch the last weekend of this brilliant classical music festival! If you enjoy the finer things in life then you are most certainly going to be spoiled with the exciting Classique au Vert, which is taking place in Parc Floral de Paris during the summer. The concerts begin at 16:00 each Saturday and Sunday and is sure to be a relaxing evening of beautiful music. Find the whole programme of concerts here and get planning!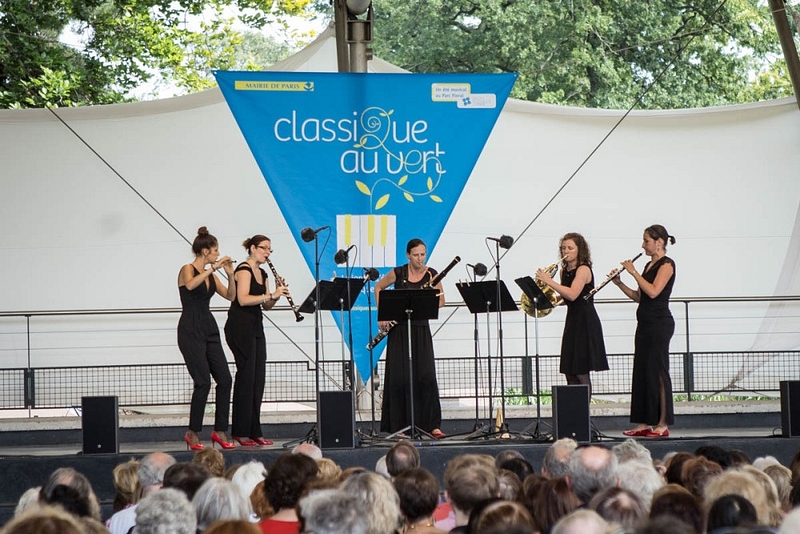 The Techno Parade - TBC September
Going right past our front doors, The Techno Parade returns this September. Join the dance party that travels all over the city on the 23rd of September! Find out more here. Even if techno isn't your cup of tea, you still have the opportunity to get your dancing shoes on! Dansons en Plein Air is still on-going until the 9th of September. These dance opportunities range from swing to salsa, check out more here!
So all in all, September is set to be an exciting month! From culture to sports to food, Paris is offering an abundance of activities! On y va!