Discover Reims (then Celebrate with Champagne)
Reims has some beautiful sights to discover - not least its glorious Gothic cathedral - but it also has a particularly tempting ace up its sleeve. Reims is the hub of the Champagne region, surrounded by the biggest names in the bubbly business, meaning Veuve Clicquot, Pommery, Taittinger and Mumm are all sparkling away nearby. First, that cathedral though. This a stunner of 13th-century high Gothic drama that saw 31 Kings of France crowned through the centuries, but while the current structure is already around 800 years old, in fact the site's history reaches back even further. Today's cathedral was built on the site of an even older basilica, where Clovis I was baptised in 496. 496! A mere 1,523 years ago. From there we can go back even further, to a time when the Romans enjoyed their luxurious baths on the same spot. English tours of the cathedral are available via the Reims Tourism website at the bargain price of €9.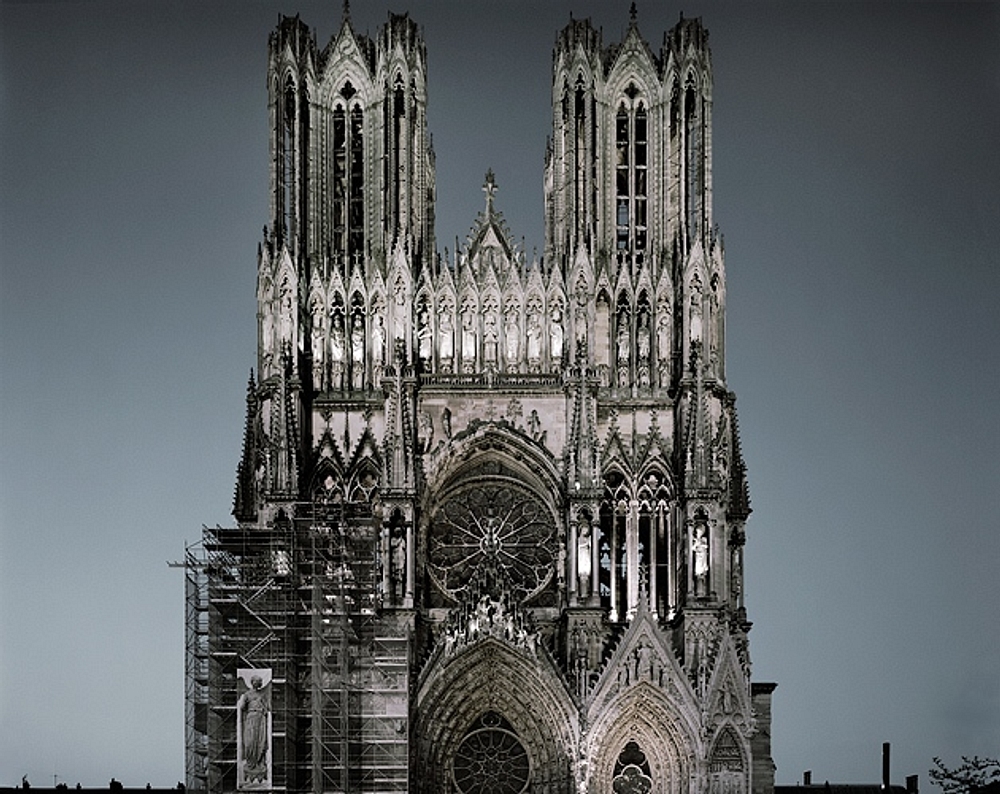 After all that history and culture, you've earned yourself a glass of Champagne (or two). We recommend heading to La Champagne Pommery for a true Champagne adventure which unfolds - as all good adventures should - in a blue castle. Discover a world created by the remarkable Madame Pommery, who turned chalk quarries into a labyrinth of wine cellars comprising 18 kilometres of vaulted galleries. Madame Pommery hired Miners to continue the work of the Roman soldiers who had once quarried chalk during the occupation of Gaul, creating a vast cellar and filling it with Champagne.Today, you can not only visit the  cellars but enjoy a rolling programme of contemporary art exhibitions which constitute an attraction in their own right. This innovative use of the cellars as an art gallery is an idea as old as Pommery itself - evidenced by the incredible bas-relief sculptures carved by Gustave Navlet in the 19th century, all of which were carved by candlelight. 
'I wanted this estate to read like an open book, telling the story of the changing world around it and the passage of time. Leave your mark here as I left my eternal trace. May it be worthy of respect for this champagne that is now our shared soul, one that bears—now and forever—the memory of our art'. Madame Pommery 
Getting to Reims
Take the TGV (the high-speed train) from Gare de l'Est to Reims. The journey takes around 45 minutes. 
Getting to Pommery
The House is around 35 minutes' walk from Reims Cathedral, or around 5 minutes by taxi. Be sure to book tours in advance.
Explore the Loire Valley 
For centuries people have travelled south to the Loire Valley from Paris to enjoy a little respite from the busy city. Back in the day, Royals and their entourage could make the journey on horseback or by carriage in around a day, but nowadays we're spoiled - you can get there from Paris by train in a fraction of that time, making a day trip to the Loire Valley from Paris entirely possible. There are around a 1,000 chateaux in the Loire Valley alone, a testament to the popularity of the region throughout history, and some of these fairytale chateaux are open to the public. Many of these boast their own vineyards, making for that perfect blend of history, culture and good wine we all love! 
Two jumping off points for exploring the Loire Valley are Tours and Blois, both of which have good rail links to Paris. From here you may choose to hire a car or a bike to explore - with most routes being flat and easy to manage, the Loire Valley certainly lends itself to a bike ride on a sunny day! Major chateaux to keep an eye out for are Chateau de Chambord, Chateau de Chenonceau, Blois, Chenonceaux, Amboise, Cheverny, Villandry...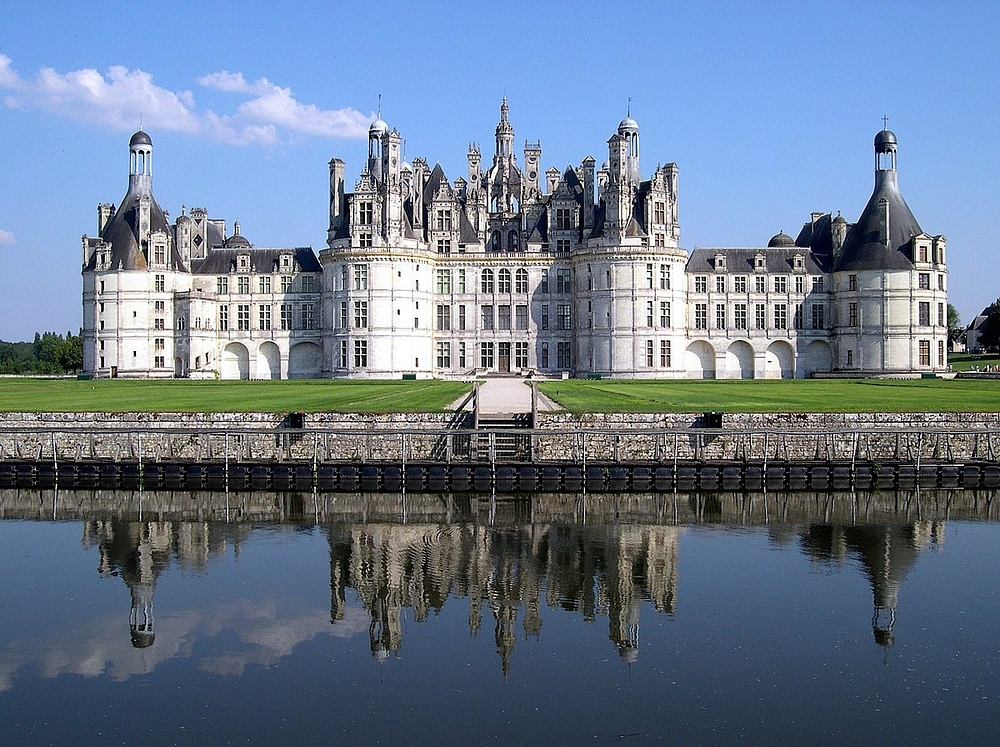 If you have a little more time on your hands, stay in the Loire Valley overnight and really dive in to this gorgeous part of the world. 
To get to Tours from Paris
Travel from Gare Montparnasse to Tours on the TGV in around 1 hour, or on a slower train in two hours. 
To get to Blois from Paris
Travel from Gare d'Austerlitz to Blois in 1.5 hours. 
Pick Your Own Fruit & Vegetables 
If you decide to hire a car to explore outside Paris during your trip, why not head out to stock up on the freshest seasonal fruit and vegetables for the duration of your stay? A great family activity, you can pick up a wheelbarrow and take to the fields to pick whatever you want! A popular option to the west of Paris, just beyond Versailles, is the Ferme et Cueillette de Gally, a farm full of vegetables, fruits, flowers and herbs - all waiting for you to take them home and cook up a storm! There are signs telling you the cost per kilo for every ingredient, as well as tips on how to harvest each item! There's a restaurant on site, as well as farm animals that kids will love, and a programme of workshops too! 
Another beautiful option is La Ferme de Viltain, located just further south below Versailles, where you'll find a lovely farmer's market packed with just-picked produce along with milk, cream and cheeses (courtesy of the dairy farm).
Ferme de Gally Route de Bailly, 78210 SAINT-CYR-L'ÉCOLE (For your GPS, enter Rue du Docteur Vaillant, 78210)
La Ferme de Viltain, Chemin de Viltain, 78350 Jouy-en-Josas.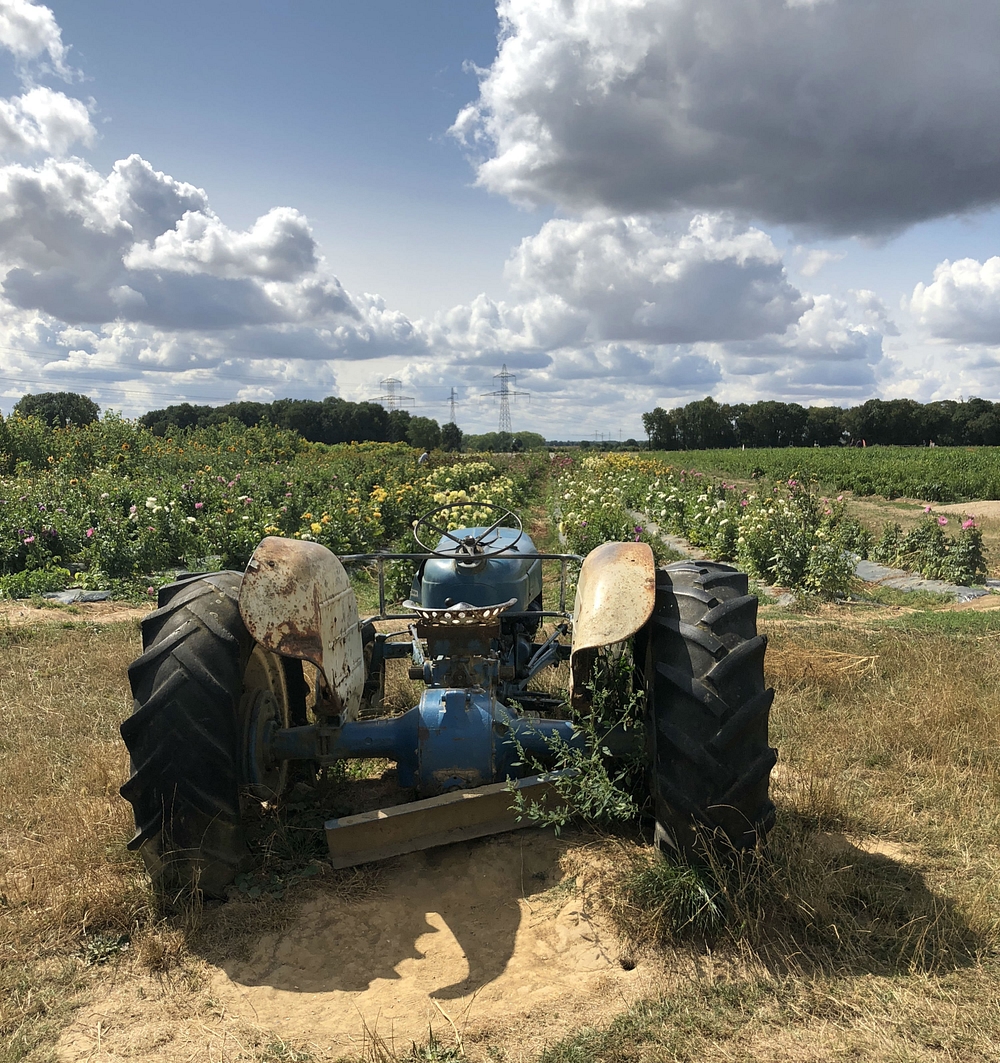 Visit France's City of Food - Lyon
It's pretty remarkable that in just two hours, you can zip through France and find yourself in Lyon, the country's gastronomic capital. That makes it a do-able day trip, if you're willing to be up with the lark! One thing you should definitely do is arrive hungry - there are more restaurants per head in Lyon than anywhere else in France, and that includes 20 Michelin Star restaurants. Before discovering all the food Lyon has to offer, wander through the Renaissance streets of the Old Town, where you'll also find hidden passages, the beautiful Cathedral, eclectic boutiques and cute cafes. For the Michelin Star restaurants to splurge in, check your options, but don't miss the chance to dine in one of the city's bouchons. These are usually family-owned and historically served as a stop-off for weary travellers looking to recharge with some hearty fare. Another great food stop is the Marché Saint Antoine, open every day except Monday. 
If you want to really dive into the culinary world of Lyon, why not take a cooking class with Plum Teaching Kitchen? We love this stylish, homely cooking school run by the lovely Lucy Vanel. Read more here.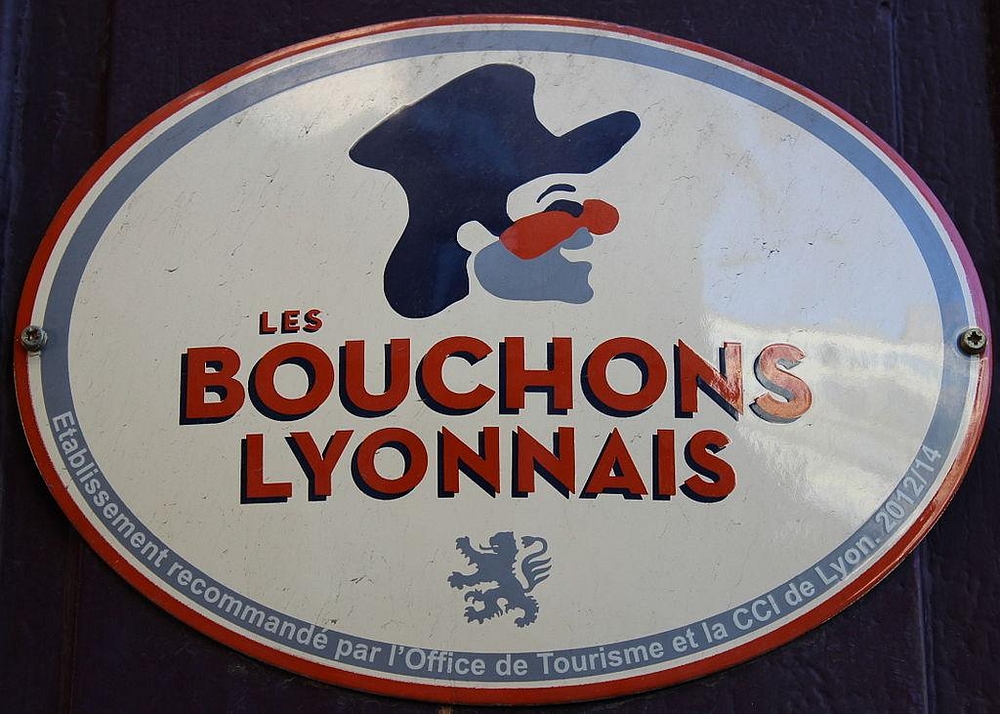 To get to Lyon from Paris
Take the train from the aptly named Gare de Lyon in Paris to Lyon, the journey takes around 2 hours. 
Get Buttered Up in Brittany
A visit to Saint Malo is a must if you find yourself in the beautiful region of Brittany, and for food lovers it offers an endless programme of culinary treats. When you're not feasting on the freshest seafood or tucking into a classic crêpe or buckwheat galette, you could be smothering just about anything you can find with butter. And not just any butter, but some of the best butter in the world (in our humble opinion). You'll find that at Beurre Bordier, founded in St. Malo in 1985 by Jean-Yves Bordier - don't miss the chance to stock up! Explore the Old City with its 12th-century fortress walls, enjoy gorgeous views of the Emerald Coast, wander the sandy beaches and generally enjoy the seaside beauty of this picturesque food-loving town full of Breton charm. 
Beurre Bordier - 7 Rue de l'Orme, 35400
To get to Saint Malo from Paris 
Take the train from Montparnasse to Rennes, then take another train to Saint Malo. The journey takes approximately 2.5 hours.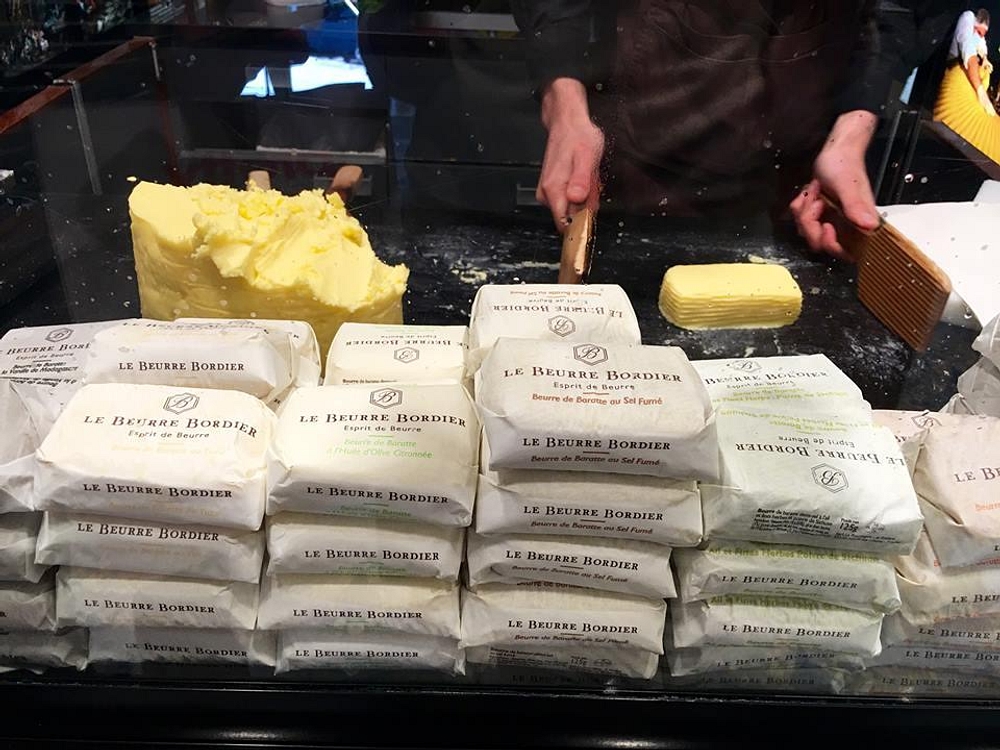 Get Winey in Bordeaux
Within 2hrs on a fast train from Paris, you can be in the heart of wine country - the famous Bordeaux. The city, with the incredible Cité de Vin is a destination in itself. You'll also want to pay a visit to the Bassins de Lumières (we have something similar here in Paris, so why not check out this location on your trip. And of course, the city (and the region are not only known for wine, but you'll have your fill of great food). While you are there be sure to visit the Marché des Capucins to get your fill of tasting all the finest French products - Canelés and Dunes Blanche (beautiful cream filled choux pastry - Tip: if you cannot get to Bordeaux to try these, there is a pastry shop on rue des Achieves; selling only these!)
La Cité de Vin - 134 Quai de Bacalan, 33300 Bordeaux