This January we bring you a fromage that is transformed by its ageing process. Enter the dramatic Tomme de Savoie au Marc - which begins life as a Tomme de Savoie but doesn't stay that way for long!
But before we get to cheesy transformations, a few words on the lovely Tomme de Savoie. It's a pressed, uncooked cow's milk cheese typically made in the Rhône-Alpes region of France, and it's been around for a long time! In fact, while there are many different Savoie cheeses, the Tomme de Savoie is the oldest of all of them.
Made year-round, Tomme de Savoie has a relatively low fat content and the flavour differs slightly according to the season, simply because the cows either eat winter hay or lush summer grasses. Once pressed, Tommes mature for around 3-6 months to create that signature flavour - mellow and fruity, with a hint of sharpness. You may notice that Tomme de Savoie is sometimes listed as "Tome" rather than "Tomme". No, you're not going crazy, this is the same cheese, it's just that 'Tome' is the traditional regional spelling.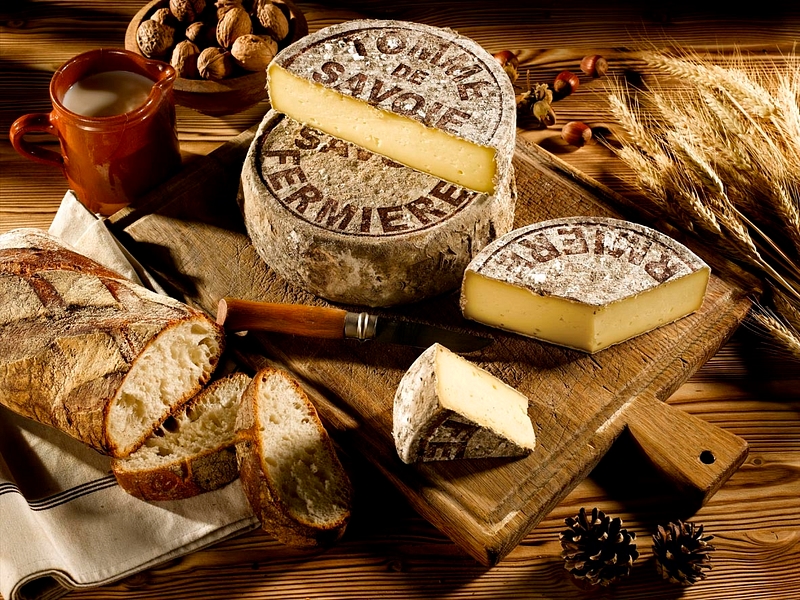 So when does a Tomme de Savoie become a Tomme (or Tome) au Marc? The difference is in the way it's aged. To transform a Tomme de Savoie into a Tomme au Marc, the cheese is placed beneath a thick layer of "pomace", which is the residue left over once grapes have been harvested and pressed for wine-making. Ordinarily, the pomace is made up of Pinot Noir, Gamay or Mondeuse grapes, creating an aromatic mixture that is also known as marc (which actually rhymes with "car"). 
The cheese is aged for anything between one and six months, infusing the cheese with all those rich wine aromas and creating an earthy, fruity flavour. The deep purple covering also makes for a dramatic contrast with the creamy-coloured cheese inside: serve the Tomme au Marc de Savoie on a bed of the marc to add a major wow to any cheese course!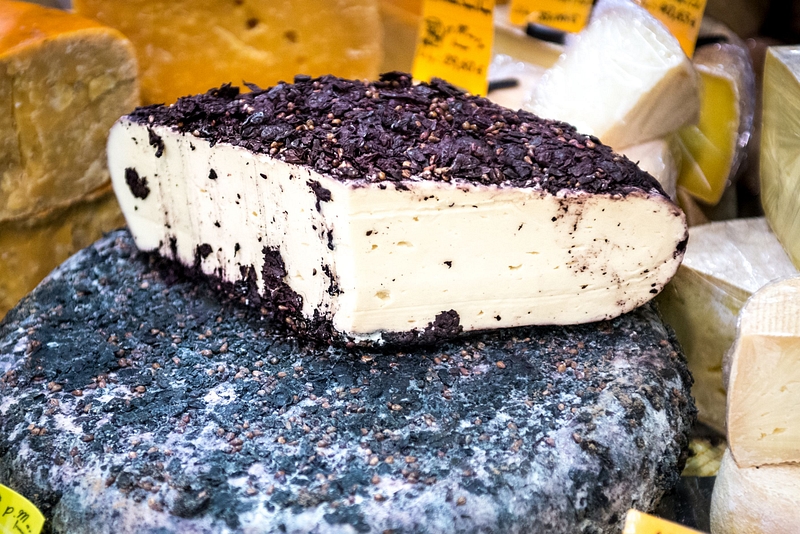 You can pair a Tomme au Marc de Savoie with light fruity red wines such as a Pinot Noir, or opt for a festive Crémant de Savoie. Even better, you could sample a little glass of "Marc de Savoie", a distilled wine made from pressed grapes - the same kind of mixture that is used to cover the cheese. Though the resulting yellowish brandy isn't usually aged, it is stored in oak barrels while the naturally occurring yeast transforms the mixture into a potent mix that is then distilled. While it is commonly known as "Marc" in France, in Italy you'll know it as "Grappa."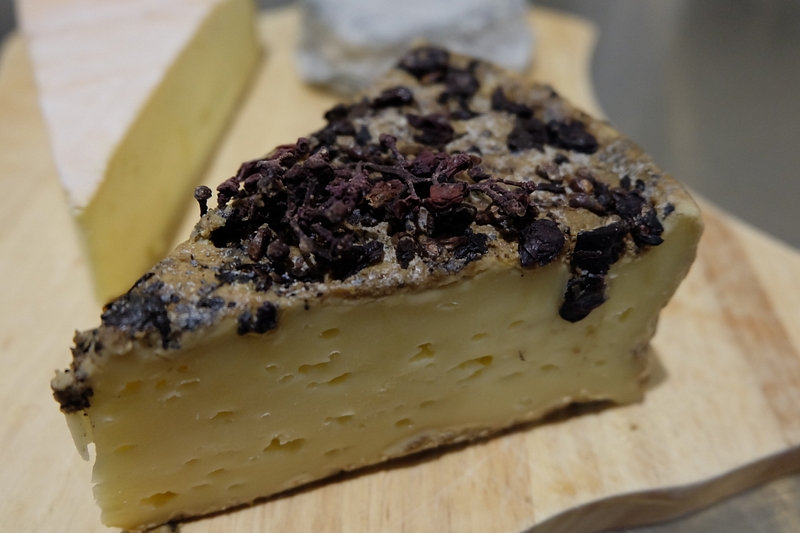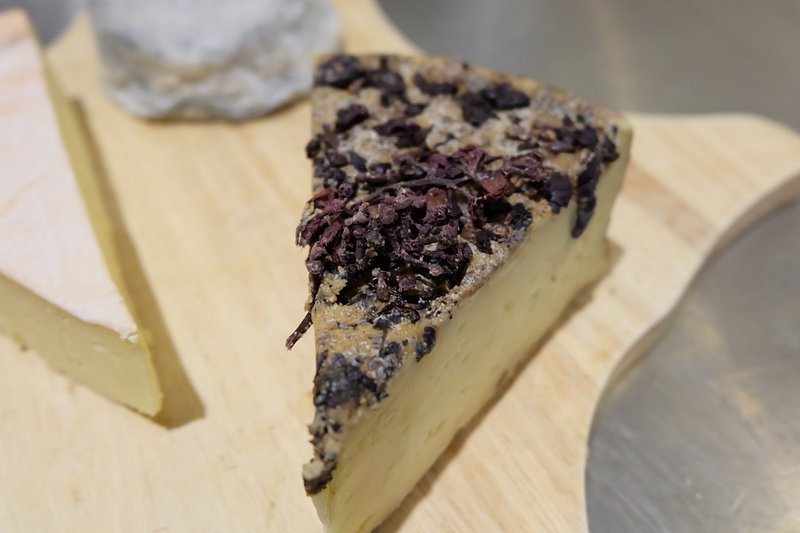 One top tip for when you tuck in to your Tomme au Marc - you may not want to eat the slightly crunchy grape mixture! If so, just scrape it off before eating. You can also pop the Tomme au Marc into the oven for a few minutes before smothering it onto a freshly baked baguette!