This week in Paris is the Salon d'Agriculture! Ten different exhibition halls celebrate Agriculture in the world and France from showing different types of cows, chickens, and pigs, to farming supplies and innovations, to our favorite, regional French food! Including the discovery of this not so beautiful cake… the Tourteau Fromagé.
The Tourteau Fromagé has a unique round shape and burned top! The name translates to baked cheesecake but the word "tourteau" by itself is actually a type of crab and might be where the shape comes from. It's also believed that the name comes from the word "tourte" which means pie.
The cake originates from the Poitou-Charentes region which when you find out that the cake is made with fresh goat's cheese, makes sense, as this region harbors 2/3rds of country's goats.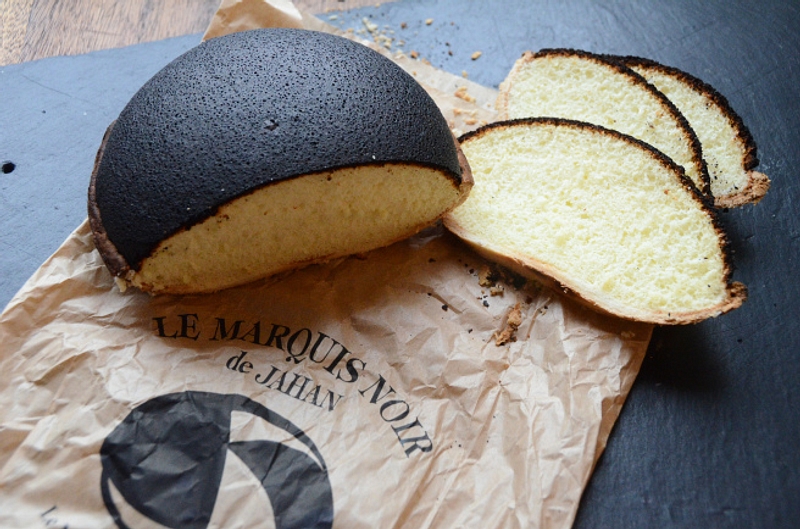 All good recipes seem to come from accidents, just like this one did. Plunged too quickly into a hot oven, the chef tried to save the cake by lowering the temperature. The top was burned, but it was soon discovered that the texture was incredible, similar to a dense angel food cake, and delicious as all of the moisture had been kept inside. The base of the cake is a thin pate brisée. The top serves a purpose too, keeping the cake from collapsing after it is baked.
Traditionally it was served in the region at weddings with Champagne, but now is often eaten for dessert or even breakfast. Some people eat the blackened crust, and others do not! It's all personal preference, but is delicious either way.