Taking its name from a small town in the Savoie region of the French Alps, Beaufort was already a much-loved cheese by the time the Romans decided they quite liked the look of Gaul and might conquer it. Which means as cheeses go, it's got some serious pedigree.
First thing's first, there are three different types: Beaufort, Beaufort d'été (summer Beaufort) and Beaufort d'Alpage (Beaufort of the Alp mountains). The really really special one is the last, which is made from the milk of Tarines or Tarentaise cows. As with all cheeses, the quality of the cows' pasture can be appreciated in the milk and therefore the end product, and it's exactly the same with the Beaufort d'Alpage - the lush grass and wild alpine flowers produce the finest Beaufort flavours, so that's the version to really treat yourself to.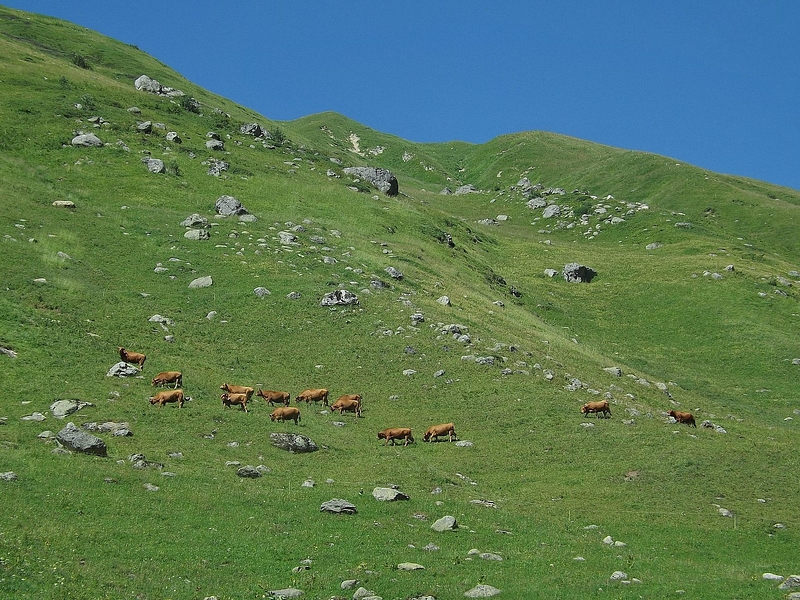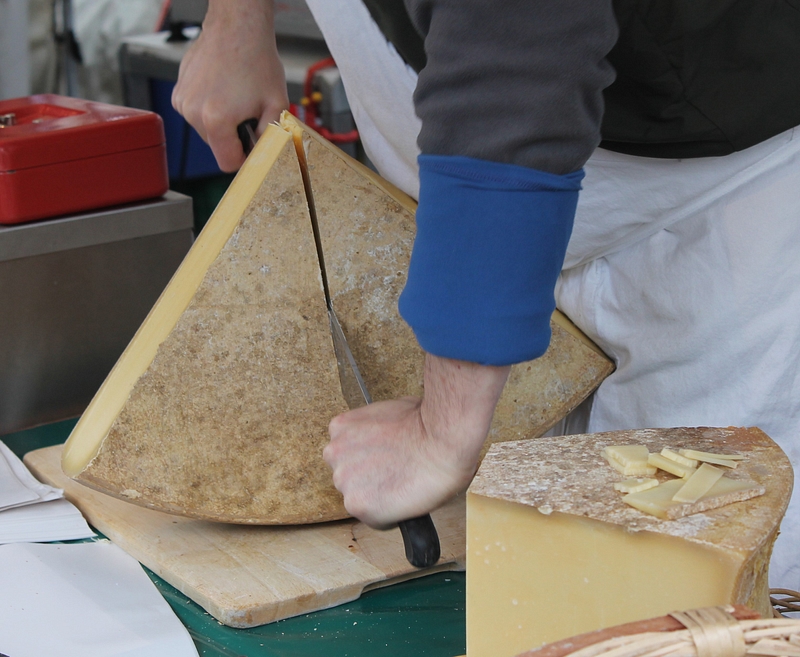 For added lovely-factor, to maintain its strict AOC Status all Beaufort must be aged in mountain chalets, which maintains the cooler temperatures in which the cheese needs to age. AOC Status demands that conditions be very specific to ensure the quality of the products that carry the status - that means Beaufort d'Alpage must be made from the milk of a single herd of mountain-grazing cows during the summer months before its mountain-chalet ageing process. It's all very The Sound of Music. If The Sound of Music was set in France...and was about cheese-making…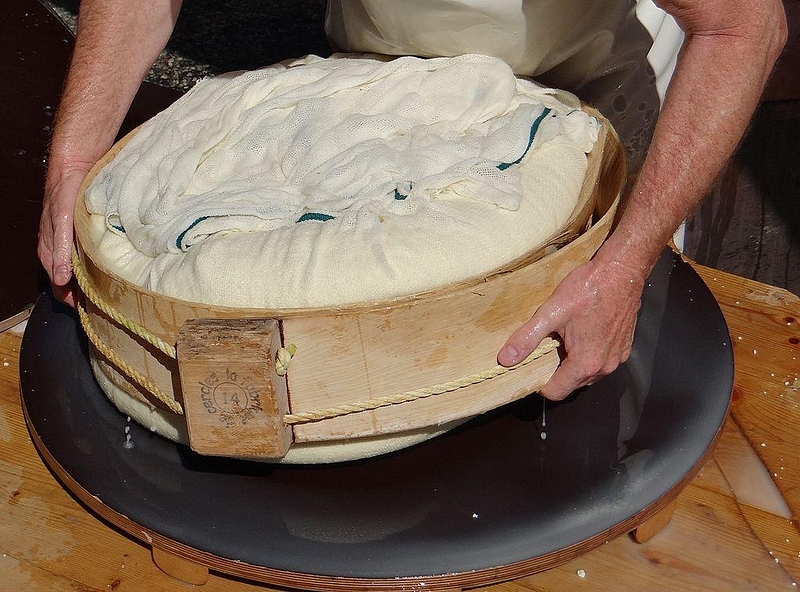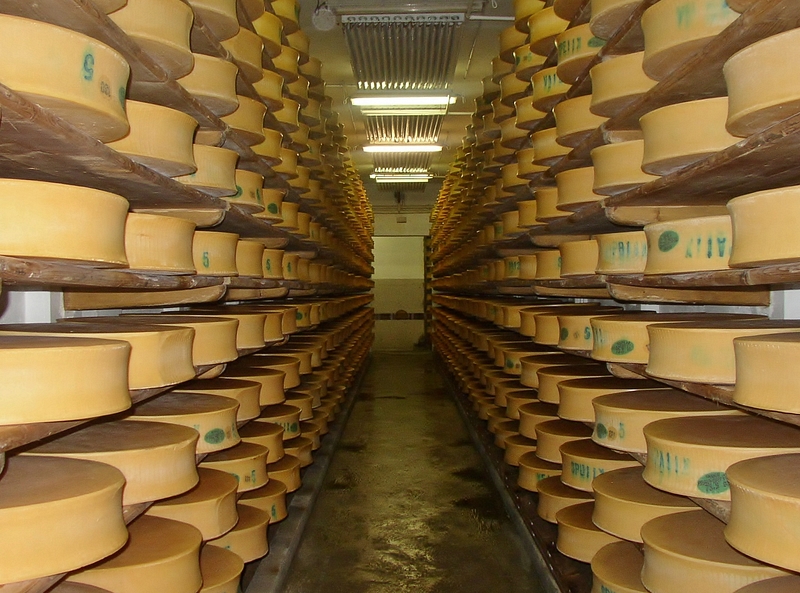 The ripening of Beaufort takes around 4 months in close to 90% humidity, during which the wheels are repeatedly wiped and rubbed with brine. It takes around 500 litres of milk to make a single wheel of Beaufort - which weighs an impressive 40-45kg! The resulting cheese is creamier than its fellow mountain cheeses like Comté or Gruyère, and during the summertime you can really taste the flowery aroma that comes from the lush alpine slopes.
When it comes to enjoying Beaufort, it is often enjoyed with salmon, and you should pair it with a lovely Chablis or white Burgundy. Beaufort also makes for a fantastic fondue, so get melting!