A traditional French treat that's perfect for a decadent afternoon tea or light dessert, Clafoutis is a baked flan-like creation with its roots in the region of Limousin. While purists will rightly tell you that Clafoutis is technically only ever made with black cherries, the recipe can be used with just about any fruit you fancy - making it one of the most fruitful recipes you can learn! Still, it's worth noting that if you make the clafoutis recipe but decide not to use black cherries, it will go from being a clafoutis to a flaugnarde.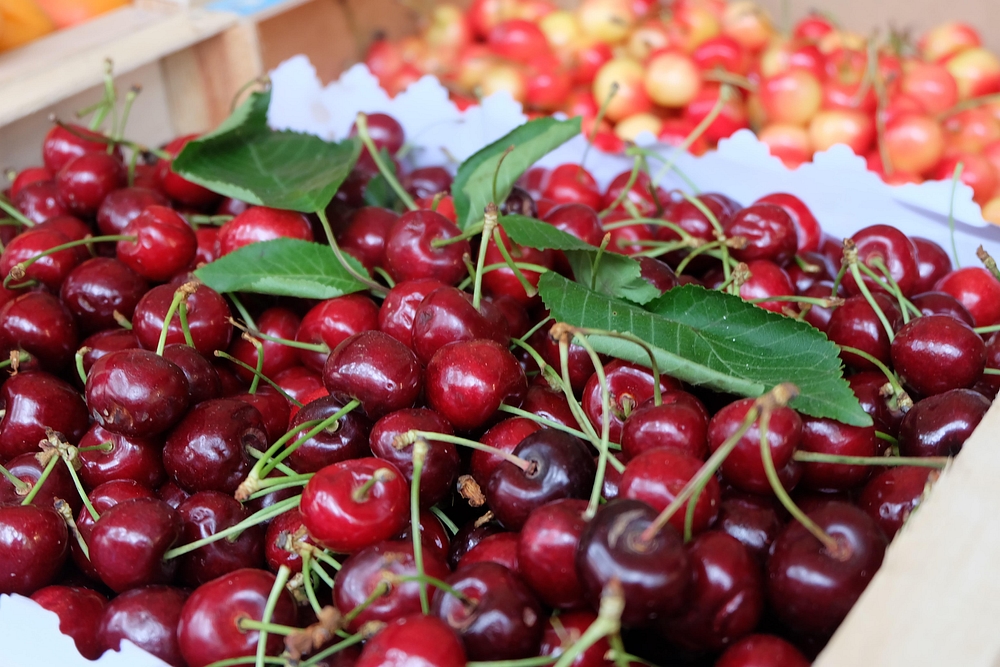 Another quirk of clafoutis to mention is that you should leave the pits in the cherries when you make and bake it. This is because the pits themselves have a little trick up their sleeve. They contain small amounts of amygdalin, of which tiny amounts are released as the flan bakes, adding a special little something to the flavour which shouldn't be missed. 
The name clafoutis itself comes from the Occitan word clafotís, from the verb "to fill" (clafir). In case you're wondering, the Occitan language was spoken quite widely in rural southern France (as well as in areas of Italy, Spain, Monaco and elsewhere) well into the 20th century, however this Romance language is fairly uncommon now.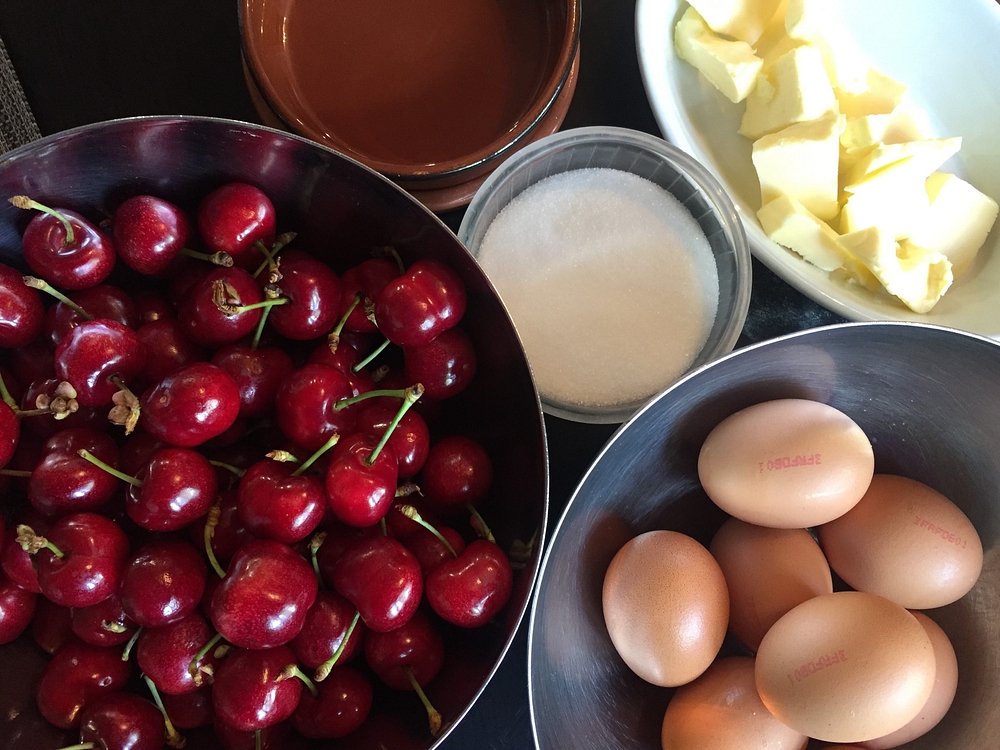 So when you're not making a clafoutis with black cherries, which other fruits can you use? Well as the lovely Chef Cyril likes to celebrate on our French Market Tour & Cooking Class, clafoutis is as tasty as it is adaptable and lends itself to every season and occasion. That means you can switch from the plums, berries and cherries of the spring and summer to the apples and pears of the autumn and winter. But that doesn't mean you can't play around with other ideas too - what about figs, raspberries or even strawberries? You really can't go wrong once you've got the base recipe under your hat. So let's get that sorted right now! 
Chef Cyril's Clafoutis Recipe
Serves 4
250 ml whipping cream
1/2 Vanilla bean
200 g sugar
1 egg
2 egg yolks
1 tbsp flour
300g cherries
OR other fruit!
Heat the oven to 160°C. 
Place whipping cream in a saucepan, add the scraped vanilla seeds and the bean.
Heat the cream.  When the cream is warm, turn off the heat, cover with a lid and leave to infuse 10 minutes.
Meanwhile, beat the sugar, egg, yolks, and flour together until smooth.
Arrange the fruit into a baking dish or 4 individual ramekins.
Remove the vanilla bean from the cream, pour cream onto the egg and sugar mixture, mix well. Pour over the fruit.
Bake until set and golden on top, 30 to 45 minutes (depending on the size of the baking dish).
Serve at room temperature.
Once baked and cooled a little, dust with icing sugar for a bit of pzazz in your presentation. 
We hope you enjoy this lovely year-round recipe, and do let us know of your creations if you decide to bake it! We love checking out your home baking on Instagram, where you can find us @lacuisineparis, or of course on Facebook!