Joyeux Noël à tous ! 

It's finally here! Christmas has arrived and all of Paris is swept up in the excitement of the holiday season. The smell of roasting chestnuts is everywhere, our Christmas stockings are filled with jars of Foie Gras, and the streets are decorated with Christmas lights and decorations giving Paris an extra special mood as 2018 comes to an end. Here are our suggestions to bring festive cheer in December...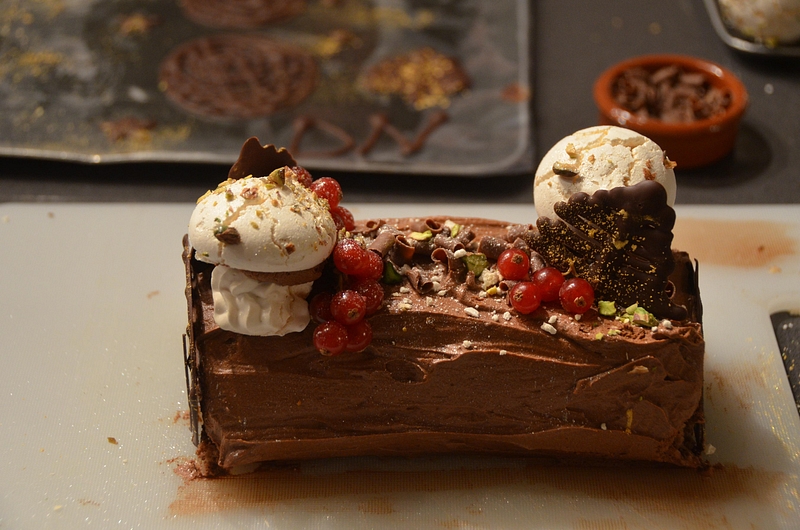 Foodie Fun
Bûche de Noël Masterclass chez La Cuisine Paris - 20 December
The Bûche de Noël is the French version of the yule log and is a traditional dessert that is served during Christmas time and they take it very, very seriously! There is a lot of competition amongst pastry chefs come Christmas time because it is a dessert that allows for a lot of creativity as they can decorate it with different marzipan decorations and just add a unique flair to each one. The picture above is one that we made last year...are you impressed?!
At La Cuisine Paris we host a special, holiday class just for the bûche de Noël. If you think you want to conquer this magnificent French classic then be sure to join us for three hours of fun and you will take your own, splendid bûche home with you! 
Noël Gourmand - 15 - 18 December
When we think about Christmas, there is usually one thing that excites us the most… eating! Noël Gourmand is a unique Christmas food exhibition which is dedicated to French gastronomy. The stylish Cité de La Mode welcomes producers from all across France to showcase their finest gourmet produce. What is truly special about this festival is that everything you buy, sample and taste is of the highest quality, direct form the producer. Don't miss out on sampling and buying some of the country's best produce including Foie gras, cheese, chocolate and wine. Information here.
Salon du tasting - 30 November - 1 December
The 13th annual Salon du Tasting will be hosted at the Carrousel du Louvre. A beautiful location for an exciting event: wine tasting! With over 400 winemakers, the salon presents some of the most reputable 'vignerons' or winemakers across the world, alongside some of the younger, more promising winegrowers. The salon creates an atmosphere of passion, experience and knowledge about wine, as well as exploring exciting things to come in the wine world. Like every year there will be tasting sessions and gourmet workshops - time to let your inner sommelier out to play. This is the perfect event for any wine connoisseur or enthusiast. Interested? Find out more here.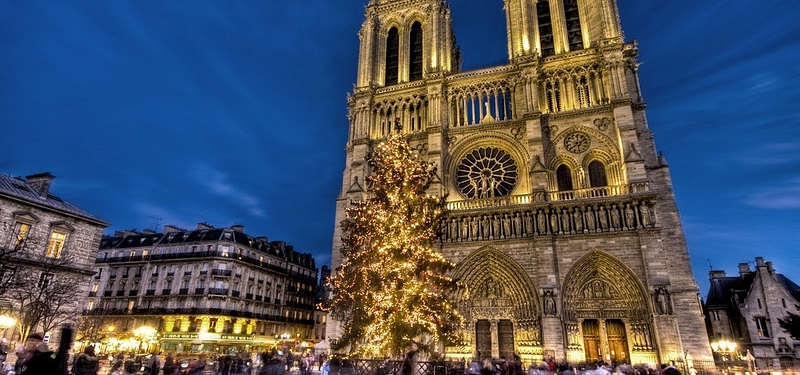 Christmas Cheer
Christmas Markets in Paris 
Although these have been open since mid-November, Les Marchés de Noël are now charged with energy and excitement. As the big day quickly approaches there is no better time to visit the Christmas markets than right now - we have a dedicated blog post on the subject for 2018 just here but as a quick run-down...
Each market has a different feel, but our favorites include Le Marché de Noël de Notre Dame, for its artisanal food and art markets, Le Marché de Noël alsacien à la Gare de l'Est for the best delicasies from the Alsace region, including bretzels, pains d'épices et les petits gâteaux de Noël. Or finally the Marché de Noël du Mail Branly which is at the base of the Eiffel Tower, making it the most incredible Christmas Tree in all of Paris.
Find your nearest market here!
A Little Further Afield...
Many of the region's most beautiful Chateaux turn into gorgeous winter wonderlands for the festive season. Why not take an excursion to Vaux le Vicomte, where from 24th November you'll find an incredible themed display throughout the sumptuous rooms of this grand palace. This year the theme is vintage toys, meaning adults and kids alike will love exploring the chateau and French gardens full of fairy lights, vintage train sets, wooden sleds and Christmas trees!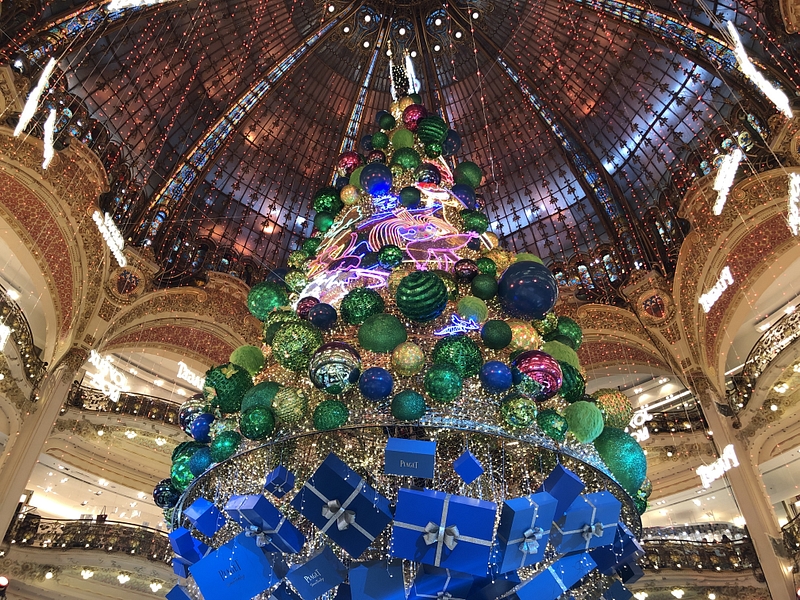 Christmas Displays in Paris
Paris is known as the Ville Lumiere or the 'City of Light', and during the month of December you will discover why. 
The city of Paris goes to extraordinary lengths to decorate their beautiful streets and department stores windows with elaborate displays of Christmas cheer. The streets are gilded with Christmas lights and enormous ornaments, while stores like Galleries Lafayette and Printemps try to out do each other every year with their Christmas themed windows displays. Major tourist destinations showcase their Christmas spirit including the avenue des Champs-Elysées, the Montmartre district, and the Bercy Village.
Find out where to find the best Christmas lights near you here!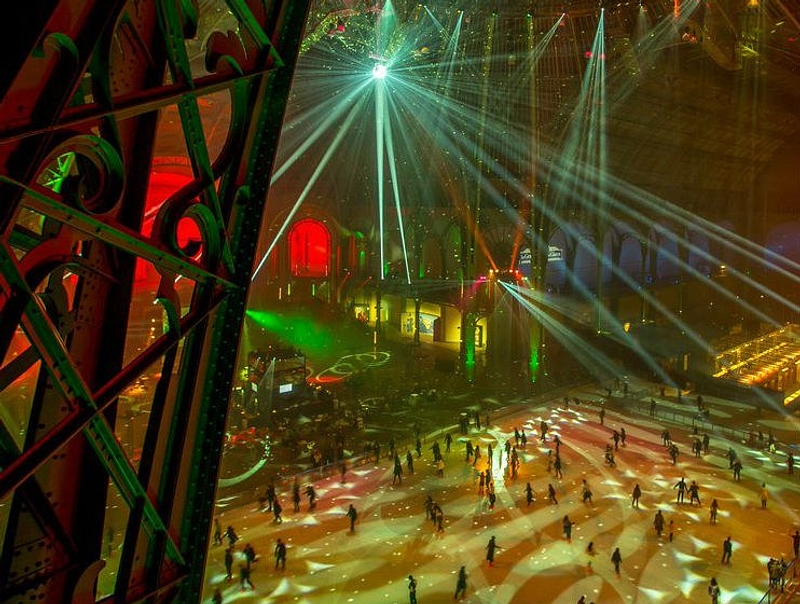 Out and about 
Ice-skating in Paris
We do love the winter activities such as strolling the Christmas markets, drinking vin chaud and doing present shopping but one of our most beloved has to be ice skating! There are several places that are open all year round in Paris for ice skating, such as the at the rink in the 19th arrondissement. However, there  are some extra special ice rinks that open up just for the festive period.
Patinoire Pailleron: This fantastic ice-rink is open all year round and is very good value, at only €3.50 per person with skate rental included in the price. This is an in-door rink and gloves are required if you want to skate; find out all about it here.
Grande Arche: Many are disappointed that the ice-rink at the Eiffel Tower won't be running this year but fret not, the Grande Arche is offering a panoramic view over Paris while you skate. A little more expensive than others at €10 per adult and an extra €3 for the rental of skates, but it is definitely worth it for the unique atmosphere. More details are available here. 
Champ de Mars: Open from mid-December to early January, this rink is located in a Christmas village. So as well as ice skating with a beautiful view of the Eiffel Tower, you can also browse numerous Christmas stalls and sample different festive foods. To find out pricing and times, just click here!
Grand Palais : Back for its fourth year, Le Grand Palais des Glaces returns in 2018 from the 16 December - 9 January. Skate beneath the vast glass ceilings of the Palais' iconic architecture - until 2am if you like! The official website will open for booking on the 16th November so be sure to click here from then!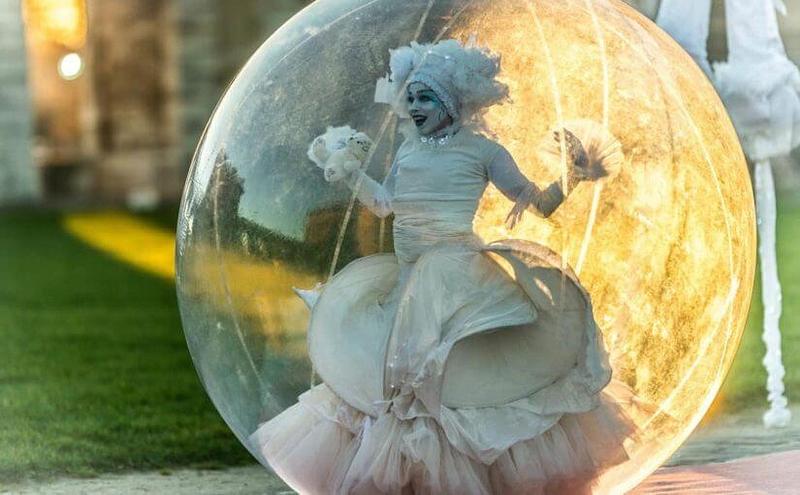 Les Enchanteurs de Noel - 1 - 16 December

Are you looking for something to both entertain and exhaust restless children and teenagers over the Christmas period? Then be sure to check out this event at the Chateau de Vincennes. For the first two weeks of December, you can explore this exciting festival and travel back in time to experience life during the medieval period. There are plenty of activities for all ages, including workshops and playgrounds for kids, performances from magicians and illusionists, an impressive parade of knights and dragons, with plenty on offer to eat for a Christmas feast. Perfect for the entire family! Find out more here!
Culture Vultures
Gustav Klimt - until 6th January at Atelier des Lumineres
Catch Gustav Klimt as you've never seen him before at the Atelier des Lumineres, where the Austrian artist's iconic works are beautiful projected into the vast space, creating an unparalleled, immersive art experience. Marking the 100th anniversary of the artist's death, the exhibition is based within a former foundry and transforms huge industrial spaces into a moving artwork - floors, walls and ceiling. Extended until the 6th January due to its popularity, this amazing exhibition should not be missed - find out more here.
Christmas Concerts, throughout December
For a little musical magic, why not enjoy beautiful live performances in some of Paris' grandest venues this December? This year you'll find concerts at Notre Dame, Madeleine, Sainte Chapelle, the Eglise Saint Roch, Palais Garnier, and more. Throughout the month you'll have the chance to listen to a who's-who of musical history, from Bach, Handel and Vivaldi to Mozart, Satie, Beethoven...For a list of all concerts and events through December and to book tickets, click here.
We wish you all a delightful and very special festive season!