When is mayonnaise not mayonnaise? How about when it's Mahon-aise? Or Magnonnaise? Do you prefer Moyeunaise? Or Bayonnaise? Sure, it might sound as though I'm just throwing the word "Mayonnaise" into an alphabet blender and seeing what pours out, but all these variations are actually legitimate suggestions for the origin of the ubiquitous condiment we now know and love as Mayonnaise. The truth? Nobody knows the truth! But here are the top theories...
Mahon-aise - In 1756 during the Seven Years War, the French laid siege to the port of Mahon in Minorca and swiped it from under the English. In celebration, Mahon-aise was created by the French and named in honour of the victory. 
Magnonnaise - The chef Antoine Careme - pioneer of haute cuisine - called his own mayonnaise Magnonnaise, which for English speakers is a bit of a mouthful. In his version of events, this term has its roots in manier, meaning "to stir", which referenced the constant stirring of mayonnaise as you make it.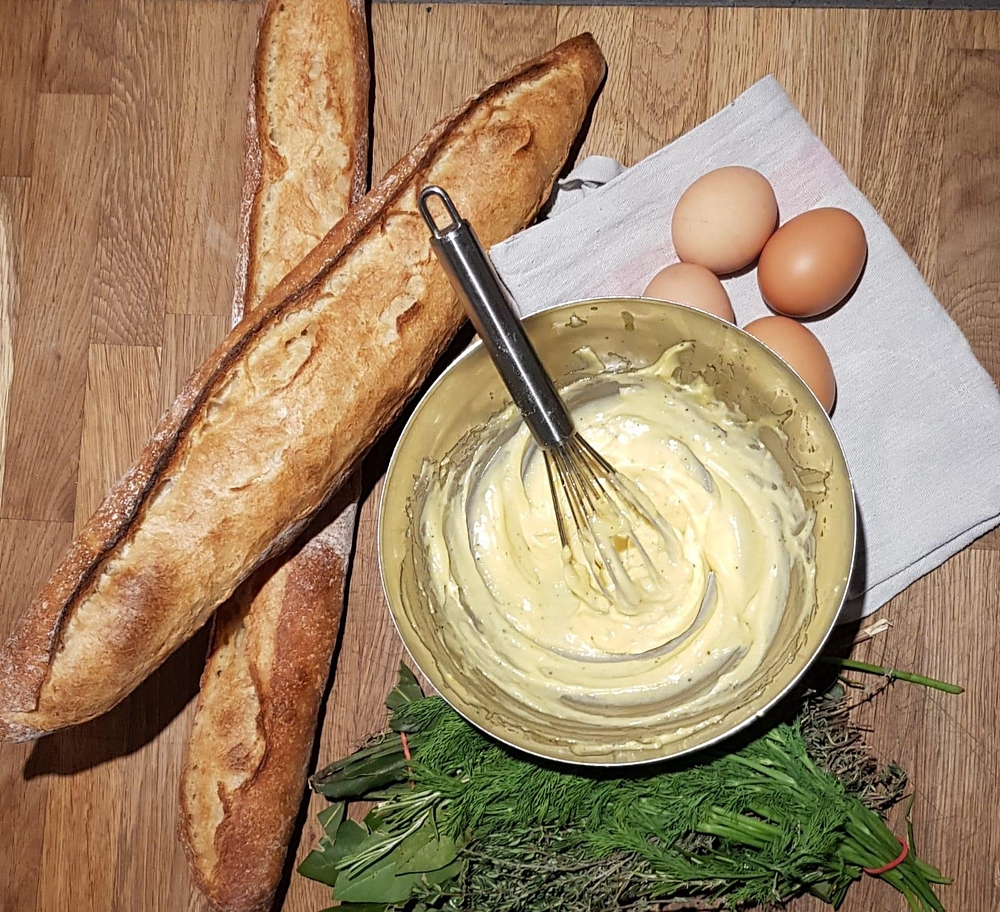 Bayonnaise - Well why not? There is a town in the Basque region called Bayonne, and somewhere along the way the theory goes that strong accents transformed the B into an M and voilà - eventually Bayonnaise became Mayonnaise. This was certainly the preferred theory of Alexandre Balthazar Laurent Grimod de la Reyniere (good grief what a name!) who considered the options and decided that a) Mayonnaise wasn't a French word (and therefore rejected it on principle), and b) nothing worth eating had ever come out of Mahon. For him, Bayonnaise had to be the answer. 
Then there is Moyeunaise , which relies on the old French word moyeu, meaning egg yolk. Why not? C'est possible.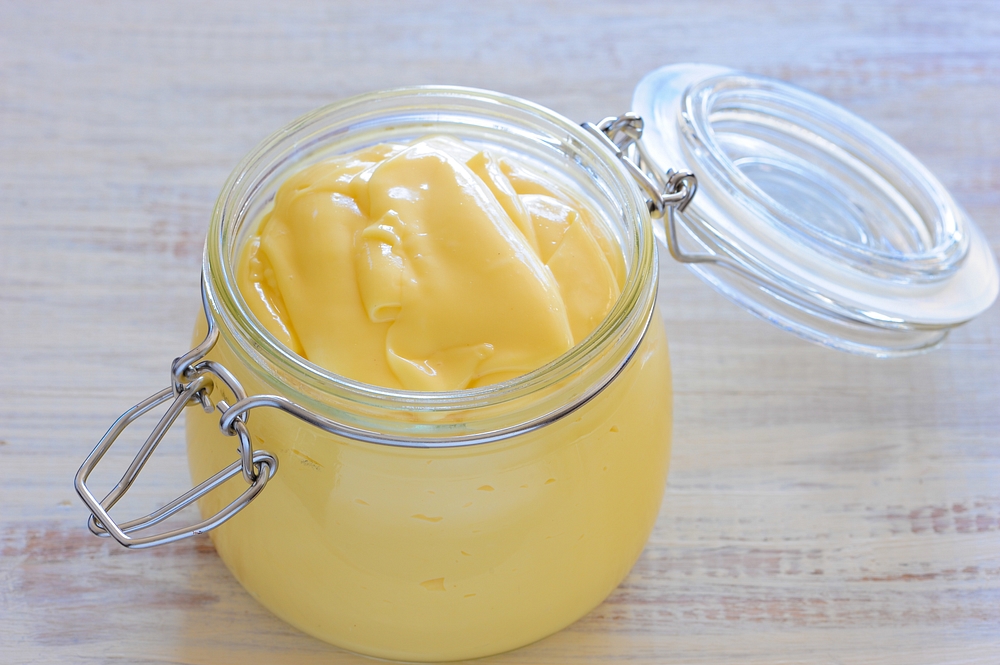 Whatever its etymology, the popularity of Mayonnaise is one thing that's not up for debate. No fridge is complete without a jar of the stuff, but have you ever made your own? If you've never tasted the difference between store-bought and homemade mayonnaise, it's time to join the revolution! Mayonnaise takes just five ingredients and a few minutes to make, so let's get go - you'll never look back!
Mayonnaise
Serves 4-6
3 egg yolks
5 ml mustard
20 ml vinegar or lemon juice
300 ml vegetable oil
Salt & Pepper
In a bowl, combine the yolks, vinegar, mustard, salt and pepper.
Whisk until pale and thick.
Gradually add the oil in a thin stream, whisking constantly until thick.
Correct the seasoning.