If you've been reading our newsletter and blog for some time, you may remember that we first introduced you to pastry wizard Cedric Grolet back in April of 2018, as Chef Patissiêre of Le Meurice. Now, we're talking about this young star of pastry once again for one exciting reason: his very own boutique opened in November! As you can see from our snap of him below, he's quite rightly very happy about that! 
Naturally we made a beeline for the new boutique to check it out - in fact, the store had been open for less than 24 hours when we tracked it down in the Opera neighbourhood. 
Yes, we are shamelessly keen. It turns out a few of Cedric Grolet's 1.4 million followers on Instagram had the same idea, as there was quite a queue forming outside the doors when we arrived - and in the rain too - which shows you the pure dedication we have to pastry around here. Despite the weather it was a very happy queue, particularly when the whole team at Cedric Grolet emerged into the rain to high-five every person waiting outside!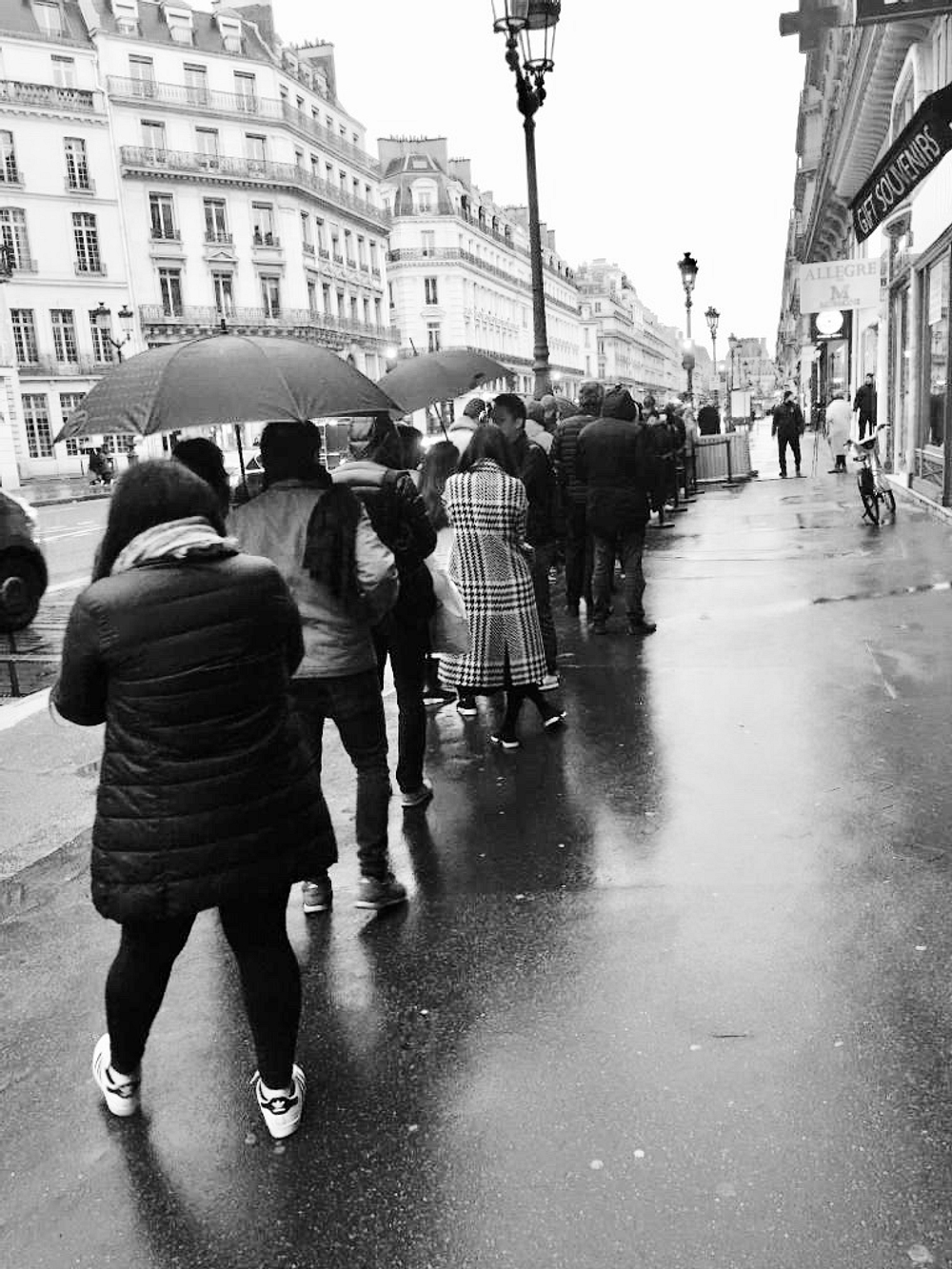 What's more, the man himself was there to oversee the opening days of his first independent boutique. We were very happy to see his friendly face waiting to meet all the new customers, and he was more than happy to pose for photographs with fans from all over the world.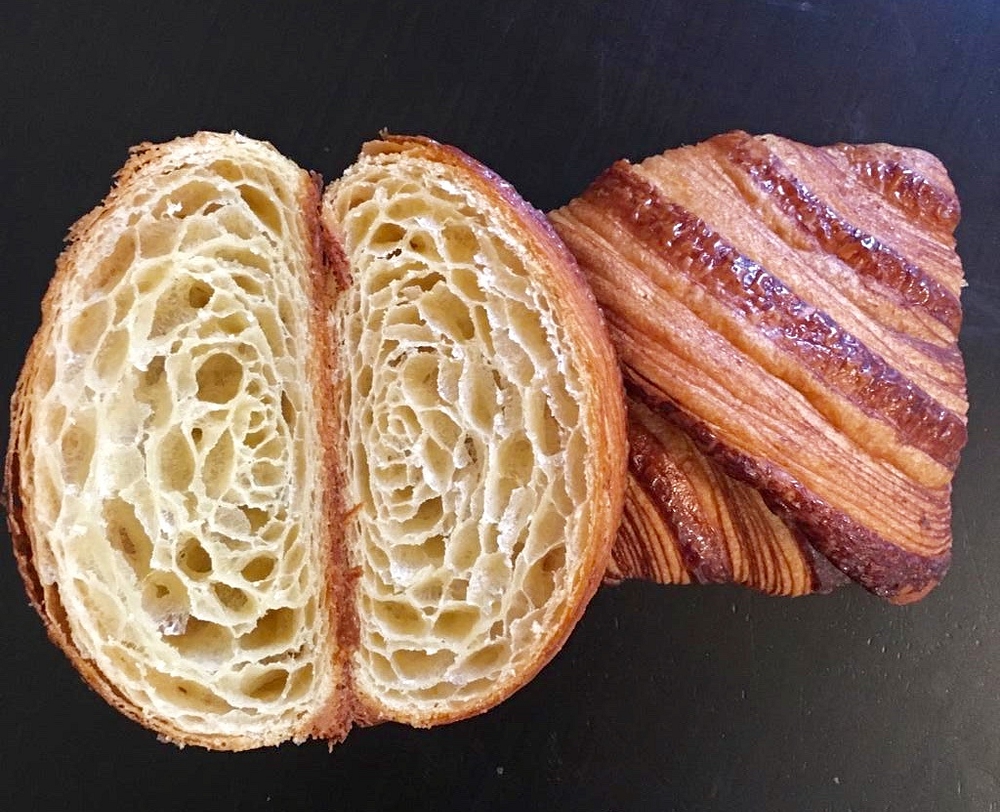 While it's true that the creations here have a much higher price tag than your local boulangerie (pastry prices range from €3 - €7), it's always wonderful to see a master craftsman at work creating gorgeous things, and Grolet's pastries are certainly that! The layers on the Croissant alone are a thing of beauty...
Downstairs, the boulangerie's interiors are bright, sleek and minimalist, and upstairs there's a chic salon where you can unwind with a coffee and a freshly baked pastry.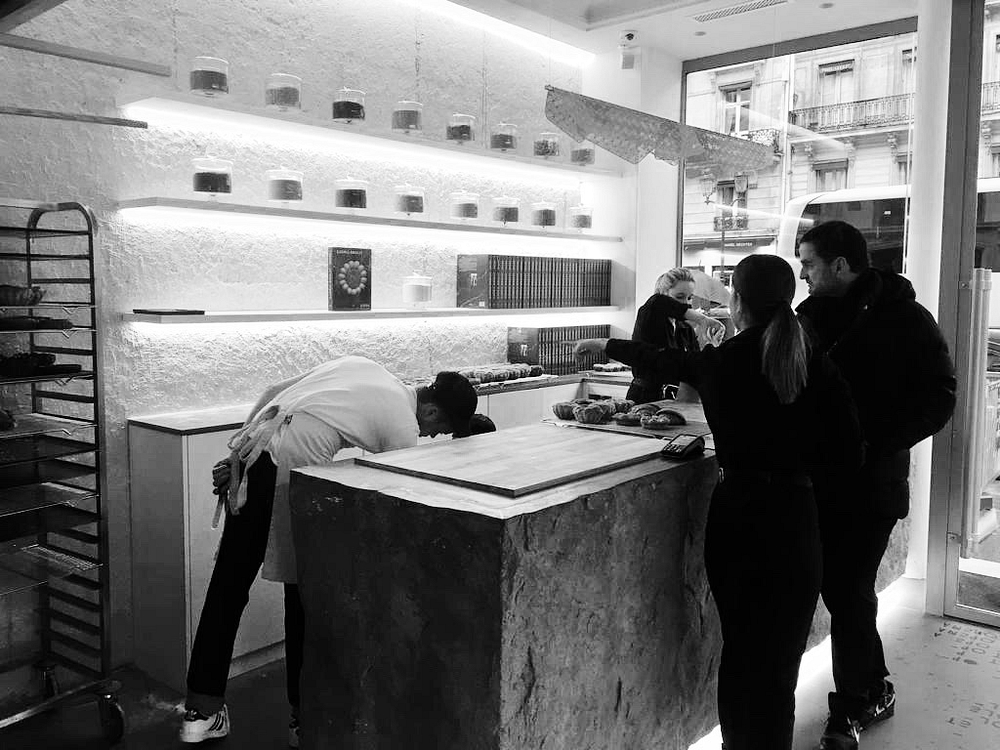 In the mornings it's all about pastries and Viennoiseries, while in the afternoon - sandwiches galore! Be warned though, things are already selling out fast every morning, so plan ahead if you want to snap up some freshly baked goodness for a taste test. 
35 Avenue de l'Opéra
Find Cedric Grolet on Instagram here