If you love coffee as much as we do, you might be interested to know about a certain Triple Michelin Star chef who is putting the same care and attention into his coffees as he does his food (and his chocolate!)
Just around the corner from his Manufacture de Chocolat in the popular Bastille neighbourhood, Alain Ducasse added the Manufacture de Cafe to his global constellation of establishments in 2019 - meaning you can enjoy coffee and chocolate from the world-famous chef as part of one leisurely stroll! There's an on-trend industrial feel to the space, giving the cafe a cool coffee-factory atmosphere - you can even see the high-tech machines used to create the cafe's top-notch coffee ready for action beyond a set of glass doors. From the quiet street, step beyond a glass facade into a minimalist coffee bar with high stools, or take a perch at the window - perfect for watching the world go by.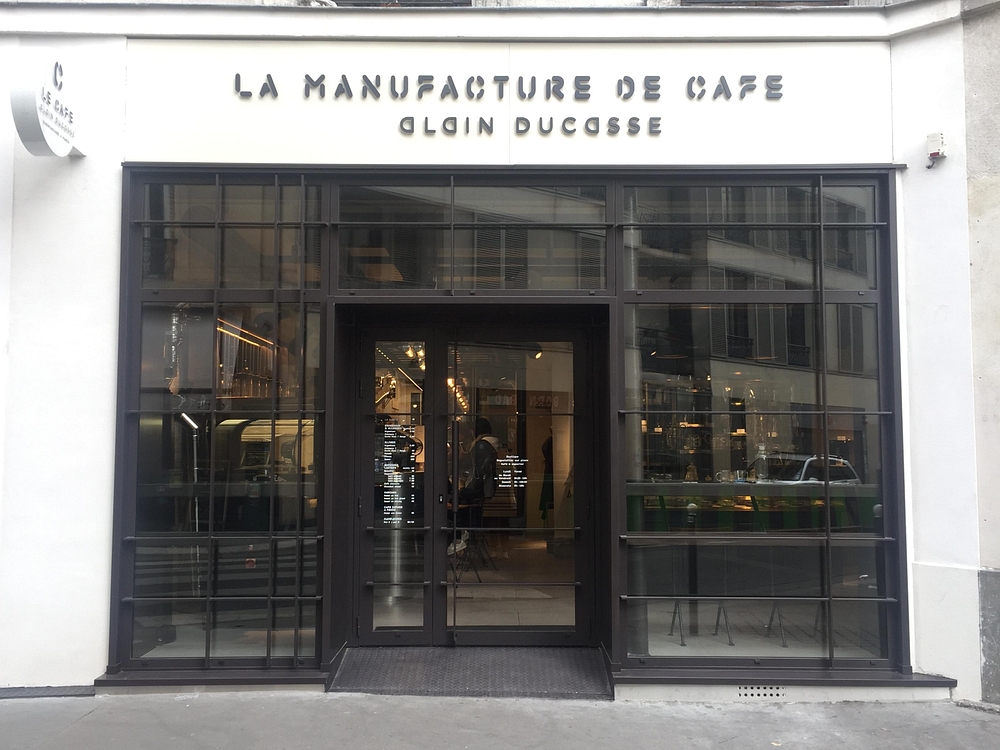 As you can imagine of this meticulous multi-starred chef, this isn't your average coffee. Beyond the glass doors that lead to the 'factory' space is where French coffee-roasting champion Veda Viraswami expertly crafts the coffee beans on sale instore, meaning you can take away one of seven grand cru coffees to really up your coffee game back at home. 
The coffee available at the Manufacture Cafe has been specifically chosen by Alain Ducasse on his travels. Having sourced beans from the finest producers around the world, Ducasse delivers something special via his expert baristas - whether it's travelled from Ethoiopia, Costa Rica, Yemen or Kenya. The chef's preoccupation with coffee is of course rooted in his love of food - with many diners opting for a coffee as the last thing after a meal, it makes sense that a chef with over 25 restaurants around the world is placing a lot of emphasis on the quality and origins of that final flavour. And with many of the coffees being exclusive to the Manufacture de Cafe, you'll also be enjoying a unique brew! 
Pull up a stool and choose between 8 grand crus or two signature blends, and watch the baristas at work as they craft the perfect cup. And don't worry, you don't have to choose the €15 filter from Yemen, you can instead opt for a signature filtre for a mere €3.50. Which leaves you room to choose your own pouch of coffee to take home of course!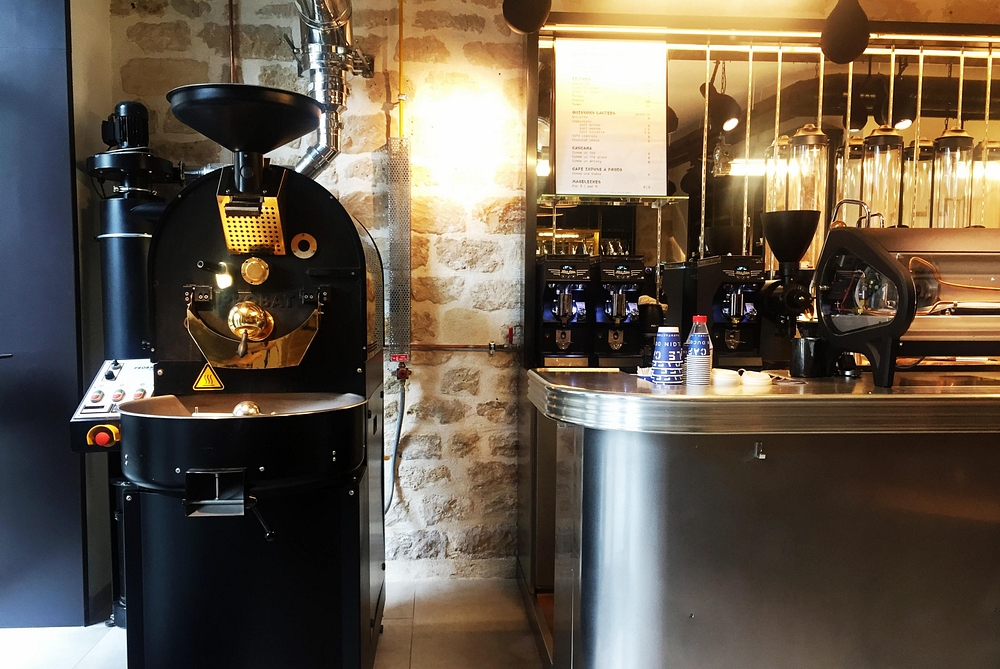 Don't forget that we also have our invaluable Map of Coffee in Paris which is constantly being updated to accommodate our favourite spots and the best coffee makers in town!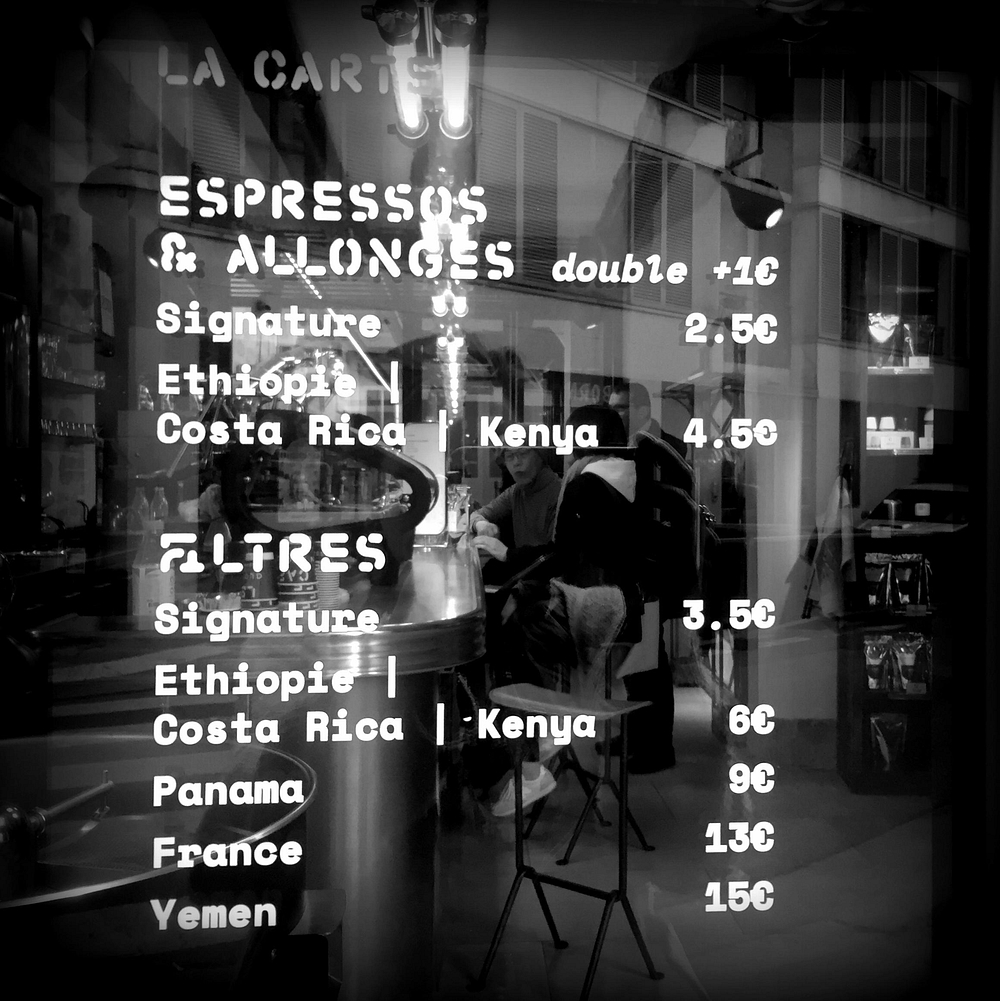 12 Rue St Sabin, 75011 Paris