When Paris Plages began back in 2002, the roads that ran along the Seine were still open to traffic for most of the year, and were only closed for two months each summer so that the berges (the riverbanks) could be transformed with tonnes of sand, parasols, pop up bars and more.
Fast forward to 2019 and those busy roads down by the river are a thing of the past - replaced by a permanent, year-round playground for Parisians and visitors. Of course, that means that come the summer, the Paris Plages are bigger and better than ever.
And the fun doesn't stop there. Thanks to the stellar success of the Seine-side Plages, the concept has since expanded to the Bassin de la Villette, where there is bags of fun to be had for the whole family. But we'll come to that...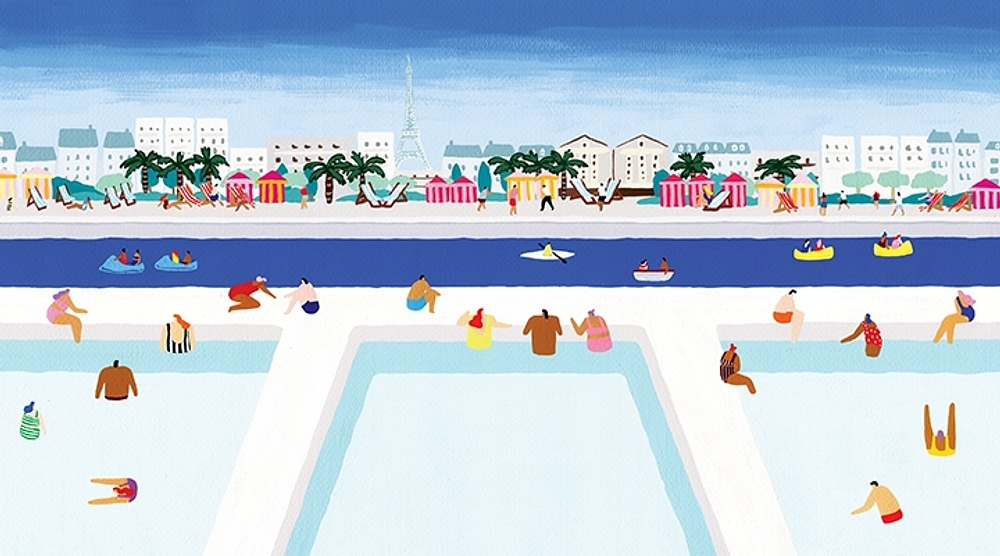 Paris Plages, Parc Rives de Seine from July 6th  
Form 10am every morning, seven days a week, you can hang out by the Seine in real summer style thanks to parasols, deck chairs, lofty palm trees, pop-up bars, picnic tables, ice-cream stalls, dance classes and more.
Our advice is to pack up a picnic, head down the Seine (roughly between the Tuileries Gardens and the Hotel de Ville) and simply watch the world go by for a few hours amidst all the goings-on. Then, simply stroll along the banks of the river and see what else is on offer - you may see everything from people swing dancing or tango-ing, to live musicians, playgrounds, al fresco libraries...
Live Concerts at Hotel de Ville
As part of the Paris Plages celebrations, from July 3-5 you'll be able to join the party at the plaza in front of Paris' City Hall for a series of live concerts! The Fnac Festival Live will be welcoming Anna Calvi, Canine, Clara Luciani, Stephan Eicher, Agoria, Eddy de Pretto and Bertrand Belin amongst others to its stage, set up specially for the occasion. Concerts start at 5pm, and are completely free!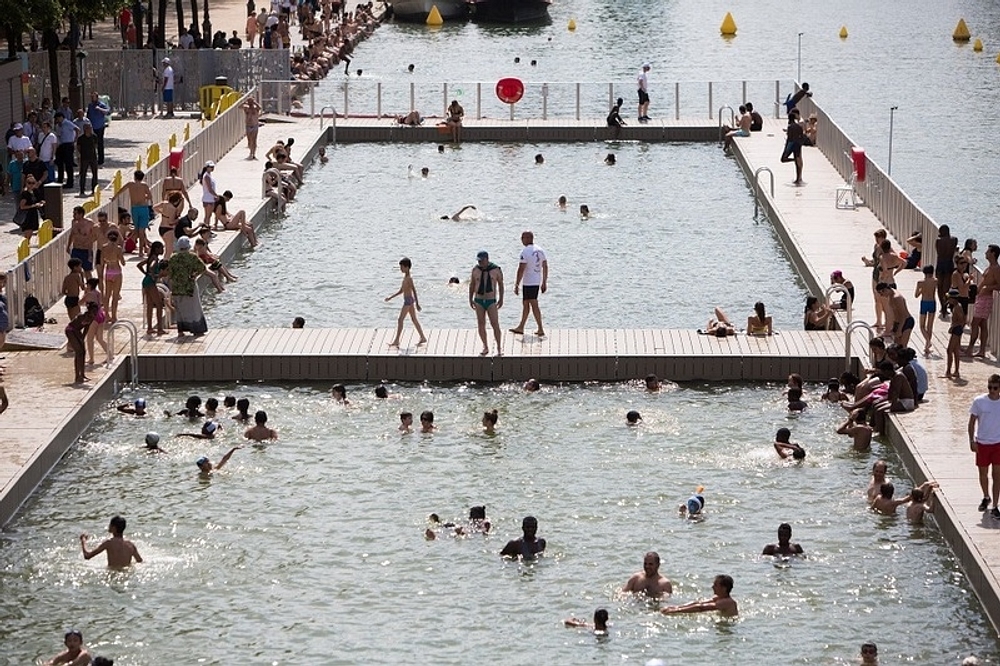 Bassin de la Villette
Families will love all the activities going on a the Bassin de la Villette, to the north of the Canal Saint Martin. There's so much to choose from along this stretch of the water, not to mention swimming. Actual swimming! In the Canal! What a time to be alive. This is a very popular activity so we would recommend getting there at the time the pool opens to get a spot, but if you don't manage it don't fret - there's plenty more to get involved with. That means pedalos, mini-golf, cafes, music, beach games, and much more. 
For more ideas as to what to do this July and August in Paris, click the links!