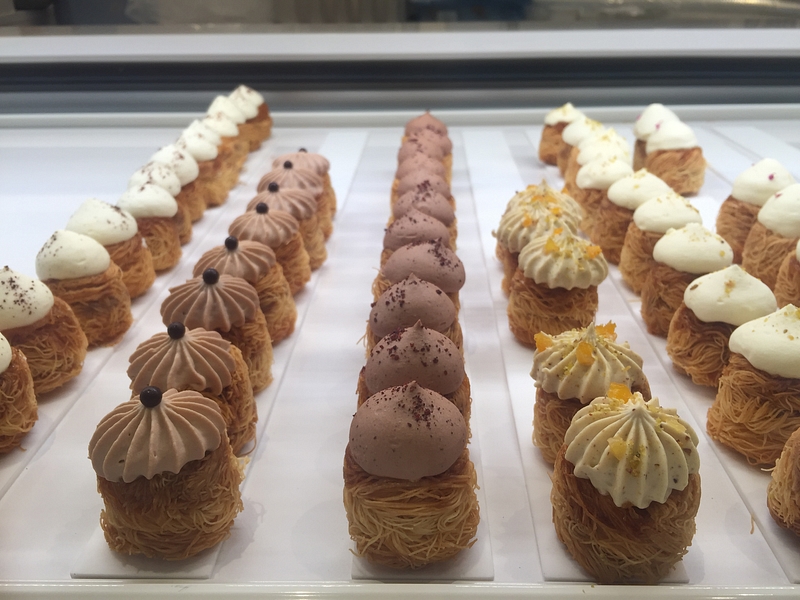 Something we love about our neighbourhood is the sheer variety of foodie goodness on offer. You can find some of the best falafel in the world at L'As du Falafel on the bustling rue des Rosiers; coffee crafted by the lovely international team at Le Peloton; masterful ice-cream at Une Glace à Paris; and even the ultimate French dish – frog's legs at Rainettes. Now, in a quartier where the gastronomic scene covers everything from street food to ground-breaking gourmet cuisine, Maison Aleph is a new jewel sparkling in the neighbourhood's foodie crown.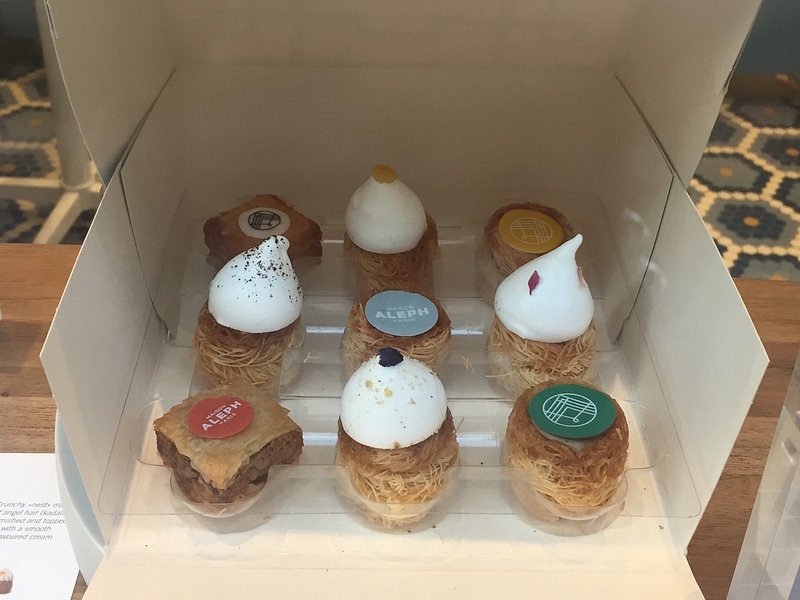 Located just a stone's throw from Christophe Michalak, Maison Aleph is a chic little gem dressed in intricate blue tile, airy whites and honey-toned wood, where a gorgeous array of bite-sized pastries takes centre stage. Like jewels in a glass case, Maison Aleph's famous Nids (nests) await in colourful rows of bitesized beauty. These little round morsels are made with vermicelli-like pastry flavoured with almond and pistachio, then cooked in clarified butter, and topped with flavoured cream – think lemon-cardamom, chocolate-sumac or mango-jasmine. If you're starting to wonder if there's a middle-eastern inspiration going on somewhere... you'd be right!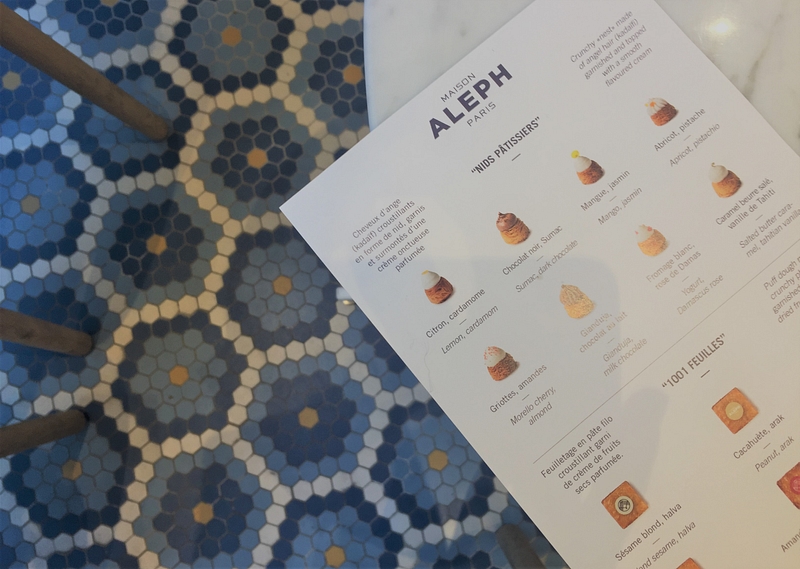 Before studying the traditional techniques of Syrian baking in Montreal, Myriam Sabet spent ten years in Aleppo in Syria, surrounded by the flavours of a middle-eastern childhood – pistachio, orange blossom, candied fruits, cinnamon, rose water... Today, she shares the flavours of her culinary heritage at Maison Aleph – and we're so glad she has moved into the neighbourhood! With meticulously sourced ingredients ingeniously interwoven with French techniques and childhood memories, Sabet's attention to detail is extraordinary. Expect pistachio from Iran, lemons from Amalfi, cream from Normandy and hazelnuts from Piedmont.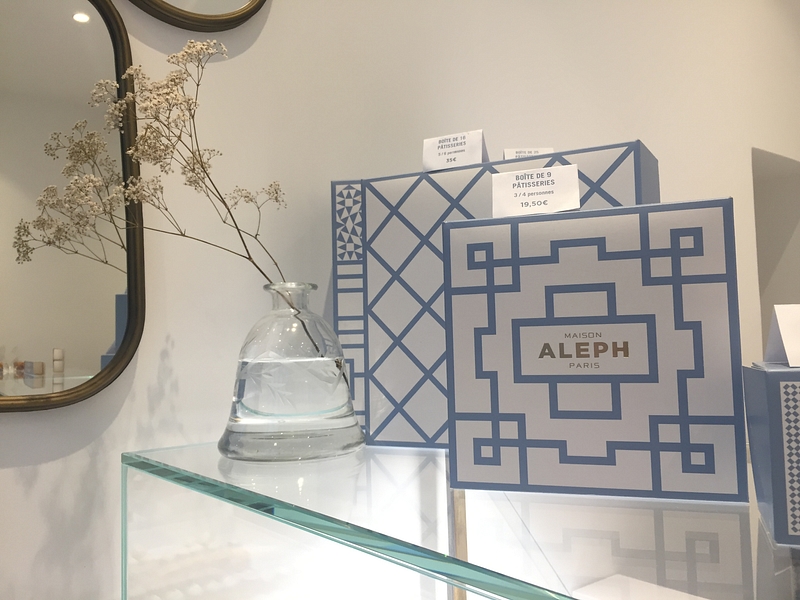 Don't miss the house speciality, 1001 Feuilles, a contemporary take on baklava made with a crispy golden filo pastry and packed with decadent flavours like pistachio and orange blossom, peanut and arak or white sesame and halva. Hover in the beautiful interiors and watch the world go by, or opt for the takeaway option simply to admire the gorgeous packaging designed by Romain Chirat.
20 rue de la Verrerie, 75004