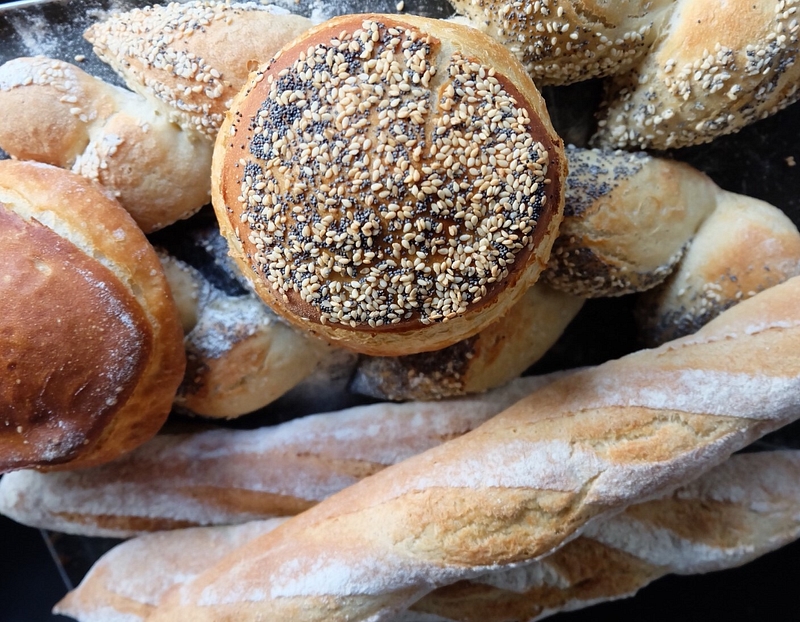 May in Paris - a beautiful month with the promise of summer just around the corner! We love this time of year and Paris is gearing up for a spectacular season of cultural, sporting and gastronomic events. Tennis superstars descend for Roland Garros, jazz soirées along the Left Bank offer the perfect chance to unwind and, our personal favorite at La Cuisine, La Fête du Pain arrives in town! 

Foodie Fun
A Taste of Paris - 17 - 20 May
For the gourmands among us there is no other place to be in April than the Taste of Paris festival at the magnificent Grand Palais. A four-day food extravaganza, this festival will unite food lovers with 27 world-renowned chefs and patissiers, including Alain Ducasse and Claire Heitzler. As well as hosting over 100 stalls from artisanal producers and a champagne bar, there will also be the chance to get involved with 45-minute culinary sessions led by top chefs. Expect pop-up restaurants, demonstrations, meet-and-greets and so much more!
Fête du Pain - 5 - 16 May
Can you imagine a Paris without bread? No? Good, neither can we! Paris welcomes back the Festival of Bread for its 23rd year, hosted - for the first time - right in front of the Notre Dame cathedral. For ten days, Paris will be celebrating the art of beautiful and lovingly made pain de tradition. Inside a huge 1200 metre-squared tent there'll be around 100 bakers showing off their skills as they craft upwards of three thousand traditional baguettes every day. Where do we sign? At the same time, the fiercely contested annual 'Best Baguette' competition will take place and the winner will be chosen to supply the President with a daily supply of baguette. Bread lovers, this is the week for you! Read more about it here.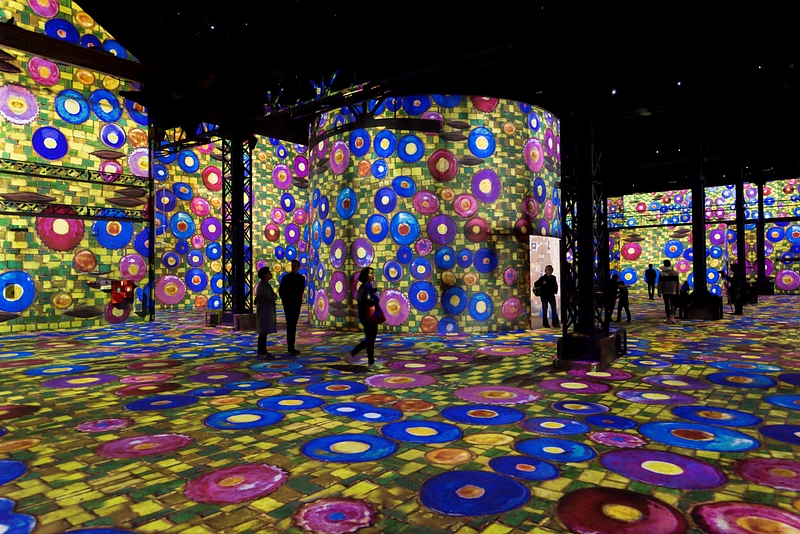 Events
Atelier des Lumières - Running through until December
An exceptional sensory exhibit marking the opening of the Atelier des Lumières ! Presenting an immersive exhibition devoted to figures in the Viennese art scene, particularly Gustav Klimt - along with the musical collaboration of Luca Longobardi, this programme immerses visitors in a colourful and luminous works of Gustav Klimt, and his contemporaries - taking you through one hundred years of Viennese painting ! Find out more here
La Nuit des Musées - 19 May
Culture buffs and night owls rejoice - La Nuit des Musées makes a return for a night of fun! Organised by the Ministry for Culture, museums across Paris will throw open their doors until midnight for a special celebration of all the great cultural hubs in the city. While the full line-up of museums and events is yet to be announced, you can expect openings from Paris' biggest and best museums, including the Louvre, the Musée d'Orsay, and the Pompidou Centre. In addition to extended opening hours, many will be hosting readings, concerts and other activities too, this is a night not to be missed! For the top ten museum events in Paris, click here
Roland Garros - 21 May - 10 June
Paris welcomes back the titans of tennis for the chance to win the greatest clay court tournament in the world. For 3 weeks this year the Porte d'Auteuil will play host to the French open - the question is can Novak Djokovic and Garbiñe Muguruza retain their 2017 titles in this fiercely contested competition? All eyes will be on Paris as the summer season of tennis tournaments kicks off, this is not to be missed! More information here.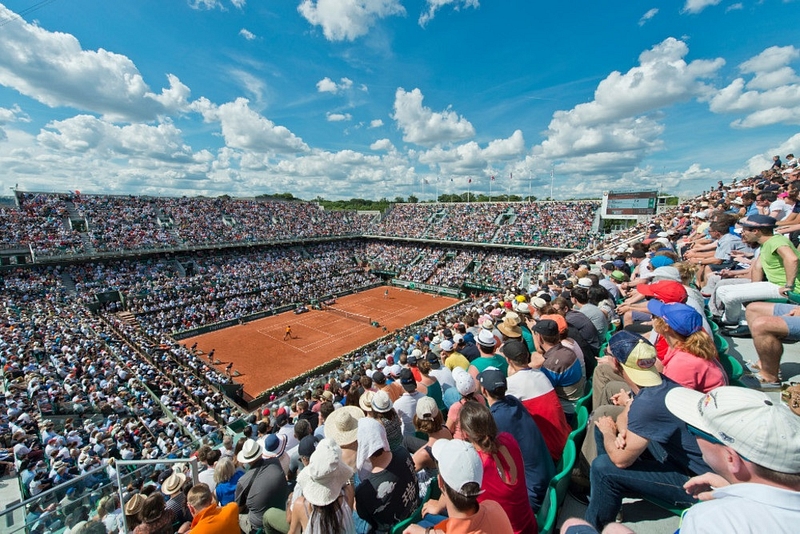 Culture Vultures
Open Artists' Studios - 5-8 May
If you've ever wondered how artists live and work in Paris, find out at this bi-annual event. For a long weekend you'll be invited into working studios and artists' workshops in the cool Père Lachaise neighbourhood. Meet the 36 participating artists, discover their latest works and share in an event that's been going for 30 years. 
Festival of Fashion, Design and Gastronomy - 5-6 May
The perfect way to spend your weekend in the North Marais - come and discover Klin d'œil at the beautiful Carreau du Temple. A mish-mash of gastronomy, art and fashion all under one roof. Enjoy 70 french creators on site Saturday 11h to 23h (with swing dance from 20h30 -23h) and Sunday from 11h-19h. Find out more here
Music
Tous à Opera - 4 - 6 May

Dedicated to opening the world of Opera for all, enjoy a weekend of free events across the City, particularly at one of the most magnificent Opera houses in Europe, the Opera Garnier! From free visits to a peek behind the scenes, be sure to take in a visit to the Opera house for a full day of activities on May 5th. You can find out more here
Saint Germain des Prés Jazz Festival - 24 May - 4 June
Paris' 6th Arrondissement on the Rive Gauche will once again be hosting it's annual Jazz festival as the nights finally become longer and warmer. Since its inception in 2001, the festival has been renowned for its line-up of international artists and this year will be no exceptions as Roberto Fonseca, Indra Rios Moore and Melanie de Biasio take to the stage - to name just a few of the incredible musicians taking part! Buy tickets, check out the full programme and start tapping your feet in anticipation here