The weather is certainly cooling down in November but what better excuse to curl up with a chocolat chaud? Although the weather may be on the turn, Paris is gearing up for the festive season (and we're getting excited to celebrate Thanksgiving La Cuisine style) so there's still plenty of fun activities for the month of November, so wrap up warm and get outside! Here are some of our favorite ideas for the month...

Foodie Fun
Thanksgiving chez La Cuisine Paris - 21 - 22 November
As ever La Cuisine Paris will be hosting a special Thanksgiving class so that you can celebrate this holiday in style! This will be a hands-on class that combines American tradition with French flair giving you the best of both worlds! Under guidance of your chef you will prepare your gourmet meal along with the chance to sample delicious French cheeses and charcuterie, including foie gras. Champagne will be served to give the day a little extra sparkle and you will leave with hearts and tummies full! Book onto the class now!
Salon du Chocolat - 31st October - 4th November
Calling all chocoholics! Imagine 20,000 square metres of space dedicated to the world of chocolate - just imagine it! Or - see it for real at this vast homage to all things cocoa. At the Porte de Versailles exhibition centre, the World Chocolate Masters will see chocolatiers from all over the world compete for the ultimate prize, while there will also be masterclasses, a chocolate fashion show, live performances and more! Find the official website here 
Beaujolais Nouveau Day - 15 November
In our humble opinion, there is not much that can beat a glass of good French wine, which is why we are so excited for the 'New Beaujolais' Festival. This festival takes place on the third Thursday in November every year and celebrates the unveiling of the harvest's brand new Beaujolais! Usually wine is better when it is aged, but this wine is meant to be drunk young - and we're not complaining. What was once a French tradition has spread across the world and wine-lovers everywhere celebrate the new harvest! Keep an eye out for events happening in bars across the city and get the details here. 
Salon des Vins des Vignerons Indépendants - 29 November - 2 December
On the same grapevine.. the Independant Wines and Winemakers Salon returns to Paris for a 40th celebration of indie producers across the country and the chance for amateurs of wine to get their fix! This is a chance to get up close and personal with independant vineyard owners, ask questions and learn about the production process. Pass region by region, then red, white and rosé (not forgetting Champagne!) and see the incredible diversity of wine in our beloved France! Info and tickets here.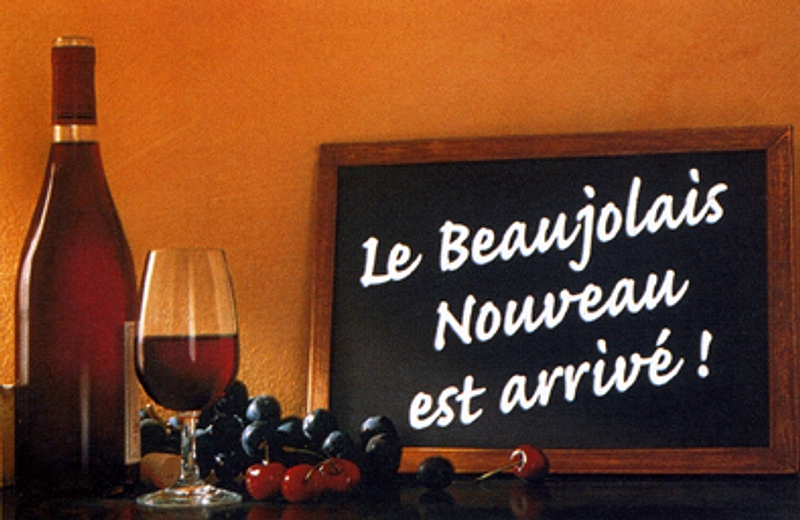 Festivities
Is it too early to start talking about Christmas?! From mid-November onwards all the Christmas markets in Paris begin to spring up around the city. These markets offer a range of delicious and traditional French goodies from all across France, such as authentic canelés from Bordeaux and sweet cidre from Normandie. Many stalls also sell handmade trinkets, unusual cheeses and quirky gadgets. These stalls offer the perfect opportunity to pick up that special, thoughtful gift whilst sipping on some vin chaud! Full details to come, but there is more information here. 
While we're on the topic of Noel and all things festive, then definitely don't miss the fabulous wintertime window displays at the big Parisian department stores in the run up to the big day! Galeries Lafayette, BHV and Printemps will all create magical little worlds to pull you into the store! Every year they get more creative, more fabulous and more tempting - there's a reason why window shopping is called lèche-vitrines (literally translating as: window licking) in French! 


Culture Vultures
Paris Independent Film Festival - 21 - 24 November
We're excited for the return of the Paris Independent Film Festival this month and the chance to sink our teeth into some new films! French people are very passionate about cinema, they produce between 200-300 movies a year and also host the most prestigious film festival in the world, the Cannes Film Festival so this is certain to be a great event knowing just how much this nation loves the big screen. Whether you're a massive film buff or just really enjoy eating popcorn then make sure to check this out! Information here.
Magnificent Venice! until 21st January at the Grand Palais 
Visit beautiful Venice without ever having to leave Paris, as the Grand Palais becomes home to the historic canals, sumptuous palaces and carnival atmosphere of Venice. This event promises a lot more than your average exhibition, with the Grand Palais collaborating with the National Superior Conservatory of Paris for Music and Dance, meaning you can expect some musical intervals and perhaps even the occasional dance performance....watch this space for more info!
Alphonse Mucha at the Musée de Luxembourg until 27 January

After a stroll around the beautiful Jardin du Luxembourg, make a stop at the Musée that shares its name! Now until the 27th January, the iconic Art Nouveau artist Alphonse Mucha will be the star of the show, with his famous posters transporting us back to turn-of-the-twentieth-century Paris. Book tickets and read all about it here.
Other exhibitions to look out for...
Picasso. Blue and Rose. Until 6th January at the Musée d'Orsay.
Giacometti, from tradition to avant-garde. Until 20th January at the Musée Maillol.
Salon de la photo - 8 - 12 November
Pros and amateurs alike are invited to the Porte de Versailles exhibition center this month for 5 days of celebrating this skill! It's a chance to meet all kinds of people, from other hobbyists to members of schools and other associations all excited to share the great and the good in their field. There will be demonstrations and workshops, as well as discussions with experts to get you clued-up on new skills. Say cheese! Tickets here.
Paris Photo - 8 - 11 November 
Why not go photography crazy in November and tag on Paris Photo - the world's largest photography fair housed in one of the city's largest venues, the gorgeous Grand Palais. With over 170 exhibiting galleries and a packed programme of talks, discussions and testimonials, it's time to snap up a ticket just here. 
Caravaggio in Rome, friends and enemies - until January 2019
The Musée Jacquemart-André continues to host this excellent exhibition of Caravaggio's work, the Italian artist who is most widely know for the use of chiaroscuro in his work (light and shadow, to use layman's terms!). His most notable works are on loan to the museum until the end of January next year, and will be on display alongside other famous painters of the Renaissance period. The founder of the museum loved this era of artwork so much that the first floor of the museum is dedicated to sharing the impressive works that hail from Italy. Art buffs will not want to miss this rare and exciting exhibition! Information here.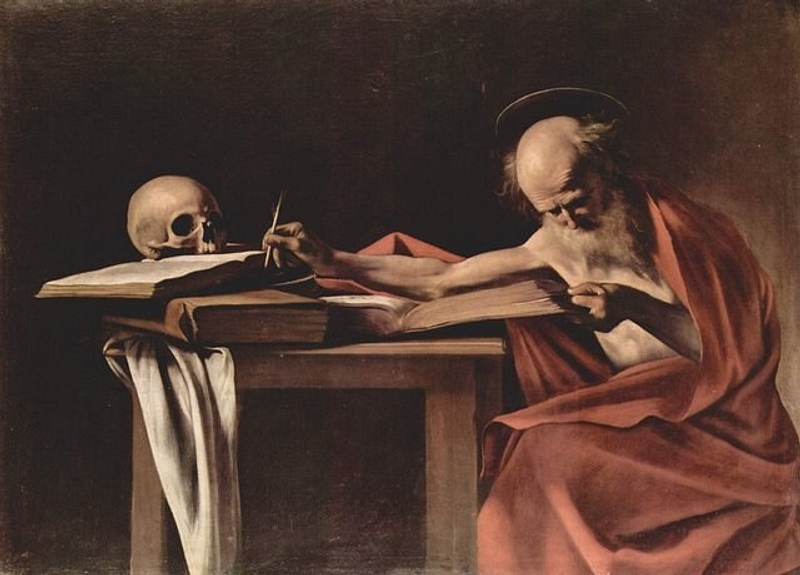 Out and about
Armistice Day - 11 November
2018 will mark 100 years since the end of the First World War, and this will be an important centenary to honor all those who died during the war. On this day there will be various commemorations taking place around Paris but there will also be a special ceremony at the Arc de Triomphe, which houses the body of a unknown soldier (La tombe du soldat inconnu) and an eternal flame which has been in place since 1920. Here the President will lay a wreath on this tomb as part of the national tributes and there will also be a service held at the Notre-Dame Cathedral too. 
Disney's Magical fireworks and bonfire - 7, 9, 12 November
Disneyland Paris will be putting on a seasonal bonfire spectacular with an amazing firework display this November! As you stroll round the grounds and lake surround the Disney Castle the sky will light up with a display to dazzle, and there will be a bonfire on the lake too. As ever you can expect to see family favorite characters and plenty of live entertainment, so don't miss out on tickets for a special family evening! Tickets here.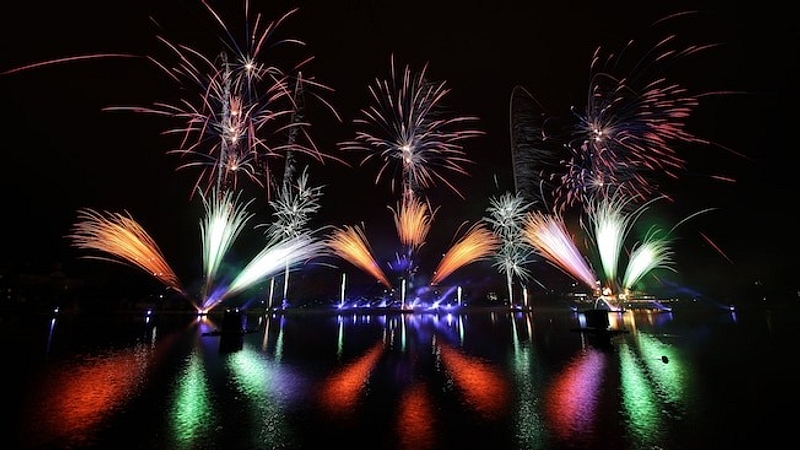 Le Salon du Do It Yourself - 28 November - 2 December
Although the name of this event might be a funny mix of Franglish, Marie Claire's 'Le Salon du Do it Yourself' is a must-go for any arts, crafts and DIY enthusiasts. This event takes place over the last week of November and first weekend of December at Paris' Exhibition centre over at the Porte de Versailles in the west of the city. This show will host experts and amateurs of all creative and crafty mediums such as home deco, creative cooking, fashion, sewing, knitting, beauty and many more. If you feel like being inspired and getting your creative juices flowing, the find out more here!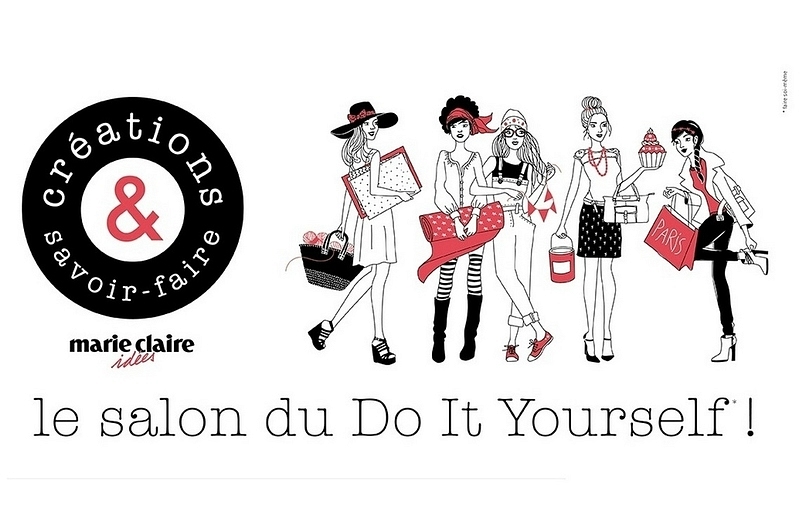 ATP World Tour Masters 1000 - 29 October - 4 November
Outside of the Grand Slams, the ATP World Tour Masters is a huge is one of the biggest global tennis tournaments, and for 2018 it is Paris where the finals will take place. Tennis fans from all over will flock to Bercy in the east of the city to the huge AccorHotel's Arena (also home to the Paris Rolex Masters) which is the only indoor stadium of the tour. The final is sure to be as nailbiting as ever - get your tickets here.
We hope that you all have a wonderful November wherever you are in the world! Keep us posted on anything you would like us to blog about, we love hearing your suggestions!