Check out this little bread-shaped cutie that's our June pick for cheese of the month! The Petit Pain du Ventadour is an artisanal goat's cheese that comes in this adorable mini baguette shape and is the perfect accompaniment to your baguette tradition.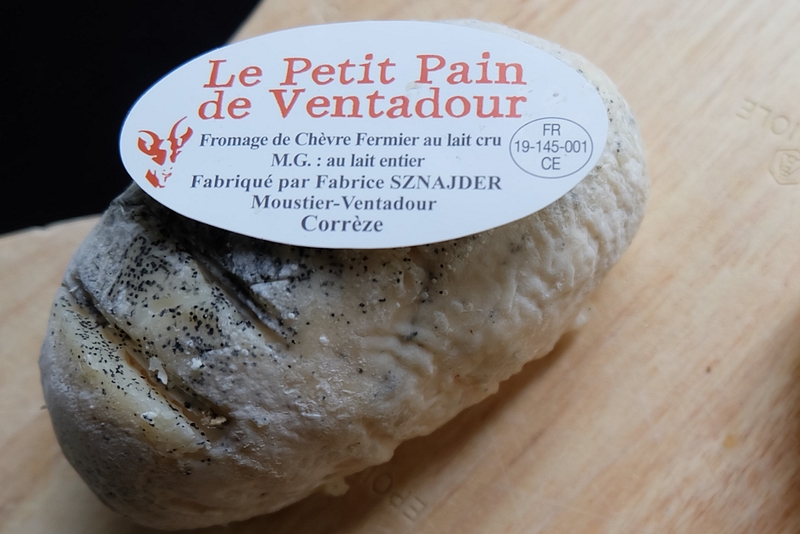 You have to love a little Fromage that looks like our next favorite product : a Baguette! The Petit Pain du Ventadour is produced exclusively by Fabrice Sznajder in Corrèze, in the Nouvelle-Aquitane region at his goat farm near the Chateau de Ventadour.  Using unpasteurised full-cream goat's milk from goats who have the freedom to roam the Alpine prairies throughout the season, it is a rich, crumbly cheese with a robust flavour of salt, herbs, and nuts, that is not as 'musky' as some goat's cheeses.  It pairs very well with the aforementioned piece of baguette, a green salad, and a cool glass of Sancerre.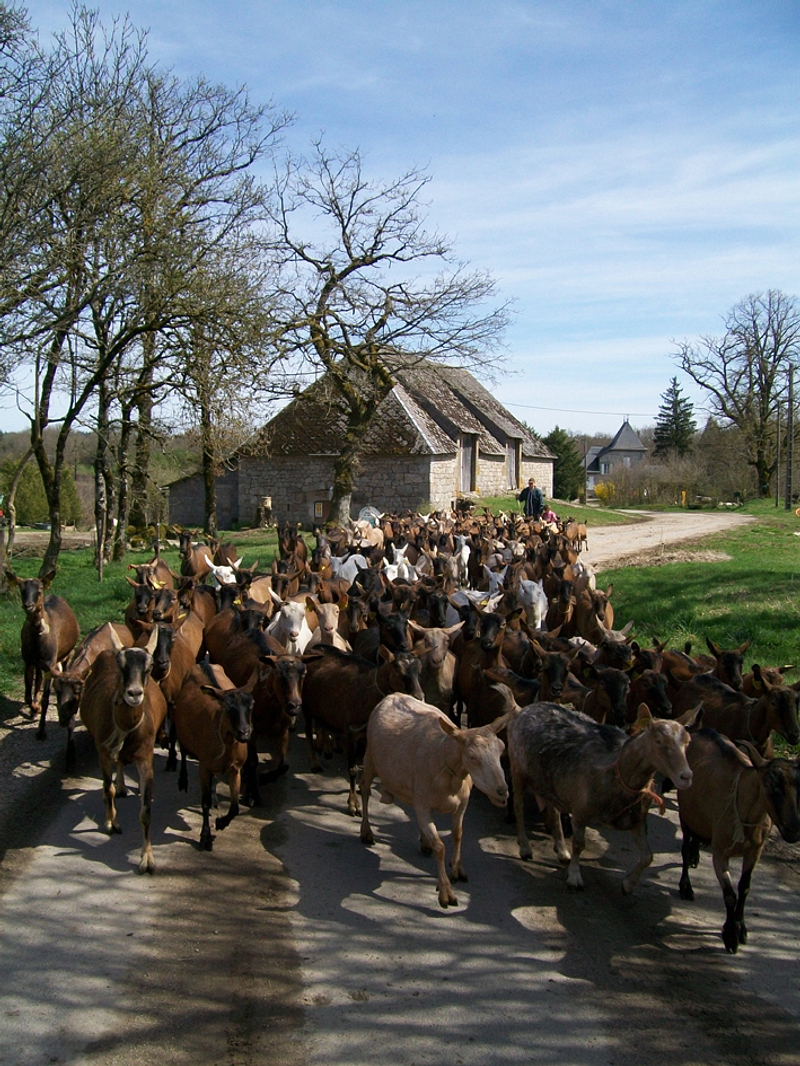 Goat's milk cheeses account for some of the finest French fromages, with over 3,000 goat cheese producers here, making France the number one producer of pure goat's milk fromage.  In addition to this, there are over 100 different varieties of goat's cheese in France.  These cheeses have been in production since ancient times, for the last 10,000 years!  The distinctive flavors are linked to the terroir, or land, in which the goats are left to roam, and range from creamy and fresh to musky to sharp and salty.  There are three main categories of goat's cheese:
Fresh, or rind-less (spreadable goat cheese, or chèvre frais à tartiner)
Soft-ripened, with a natural bloomy rind (Petit Pain du Ventadour, Crottin de chèvre)
Aged, with a maturation process of up to 12 weeks (Tomme de chèvre, Bleu de chèvre)
Curious about goat's cheese, but never had the opportunity to try one, or just not sure which one to sample first?  If you want to know which goat's cheese would suit you best, try this fun quiz from frenchgoatscheese.com - Which French goat's cheeses suit you?