You may have already ready our blog post on the Best Foodie Day Trips from Paris, but we wanted to highlight some of the amazing Champagne houses you can visit during any day trip to Reims - the world's capital of bubbly. Steeped in a history that reaches even beyond the dawn of Champagne making, these houses are full of colourful characters, amazing innovations and of course- luxury living. Let's jump in an see what makes each of the following Champagne houses worthy of your time. 
Ruinart - For Art & History Lovers
The signature shape of the Ruinart Champagne bottle may strike you before you even read the label, making it an easily identifiable feature of any discerning stockist. In fact, the bottle itself hints at this prestigious house's long history: it is inspired by the very first Champagne bottles, created in the 18th century. 
If you embark on a tour at Ruinart, you'll be exploring some of the most extensive wine cellars in the Champagne region - not to mention the oldest. The ancient chalk tunnels have their origins in Gallo-Roman history, and are around 38 metres below ground. In part it's this chalky environment that creates the distinctive Ruinart taste, acquired over years of ageing in the cellars. Non-vintages will spend around 4 years in the cellars, while for a Dom Ruinart it could be a whole decade. 
When it comes to prestige, Ruinart has a particular claim to fame - it happens to be the oldest Champagne house, with a history stretching back to 1729. Nicolas Ruinart officially founded the Champagne house on 1st September 1729 - and it's exactly 290 years to the day as we publish this post, so Happy Birthday Ruinart! Back then, Champagne was known simply as "wine with bubbles", and for a long time it could only be transported in barrels. Consequently, it could only travel very short distances - making what would become "Champagne" a delicacy that had to stay local! 
Yet all that changed in 1728 when Louis XV issued an edict which stated that wine could now be transported in bottles, meaning that all of sudden, the world was Champagne's oyster. Nicolas Ruinart wasted little time and in January of 1730, bottled Champagne began to make its way into the big wide world outside the Champagne region. And it's continued its journey ever since!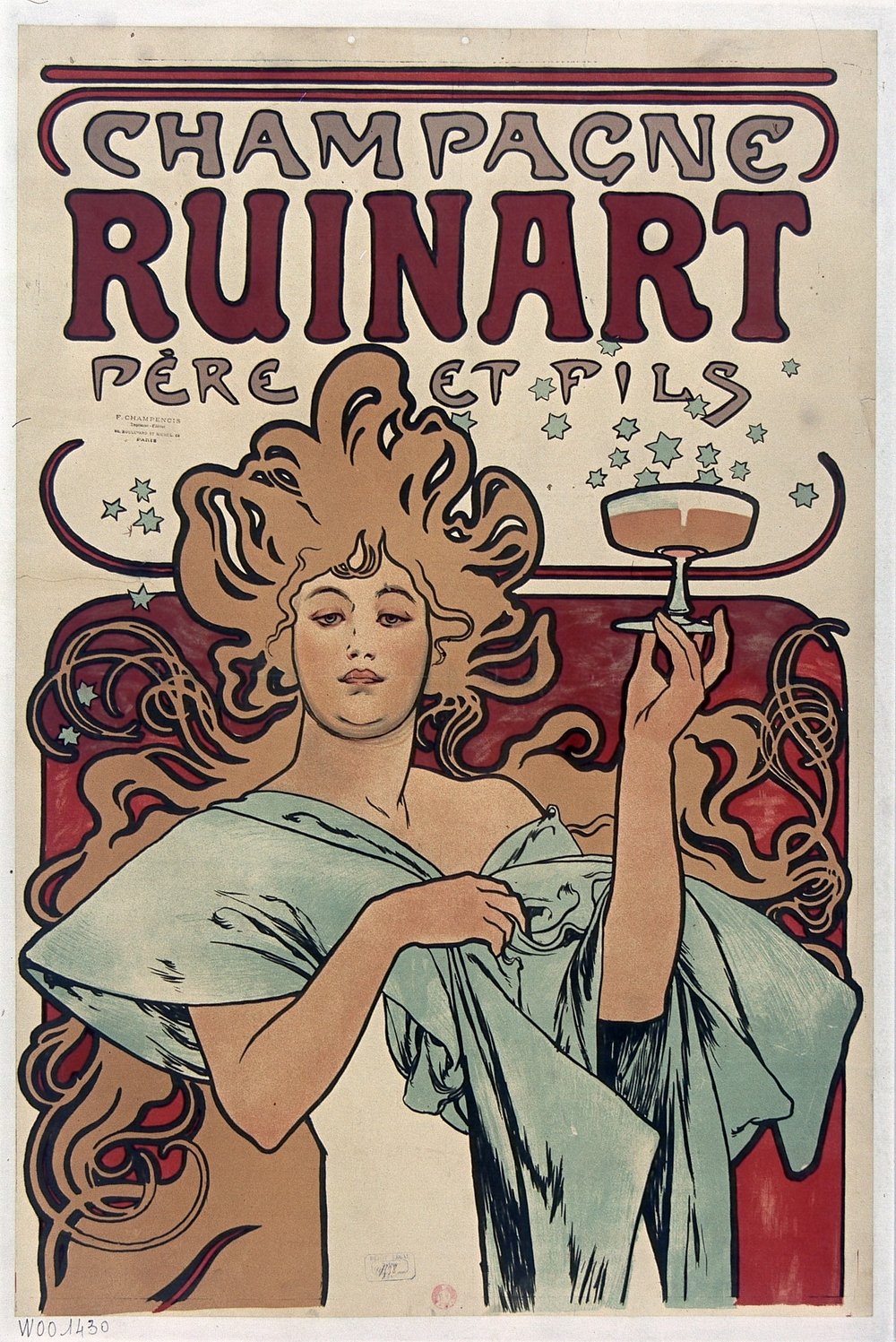 Putting the 'art' in Ruinart has long been a point of pride for this Champagne house, and in 1895 an amazing collaboration marked the beginning of Ruinart's artistic verve. It was Andre Ruinart who called on the great Art Nouveau artist Alphonse Mucha to create a poster for the Champagne, and he did so in the spectacular style for which he is so famous. Should you visit Ruinart today you'll be treated to cutting edge contemporary art exhibitions that are programmed on a rolling basis, hinting at the huge involvement which Ruinart enjoys in the art world. A series of international artists has even designed and created their own bottle stoppers!
A 2-hour guided tour of the Ruinart cellars followed by a tasting of two Champagnes is priced at €70. Given that during our visit we tasted a Champagne that retails at €240 a bottle, we have to say that despite the more elevated price tag this represents very good value for money. Bear in mind that you also get a fantastic art experience into the bargain!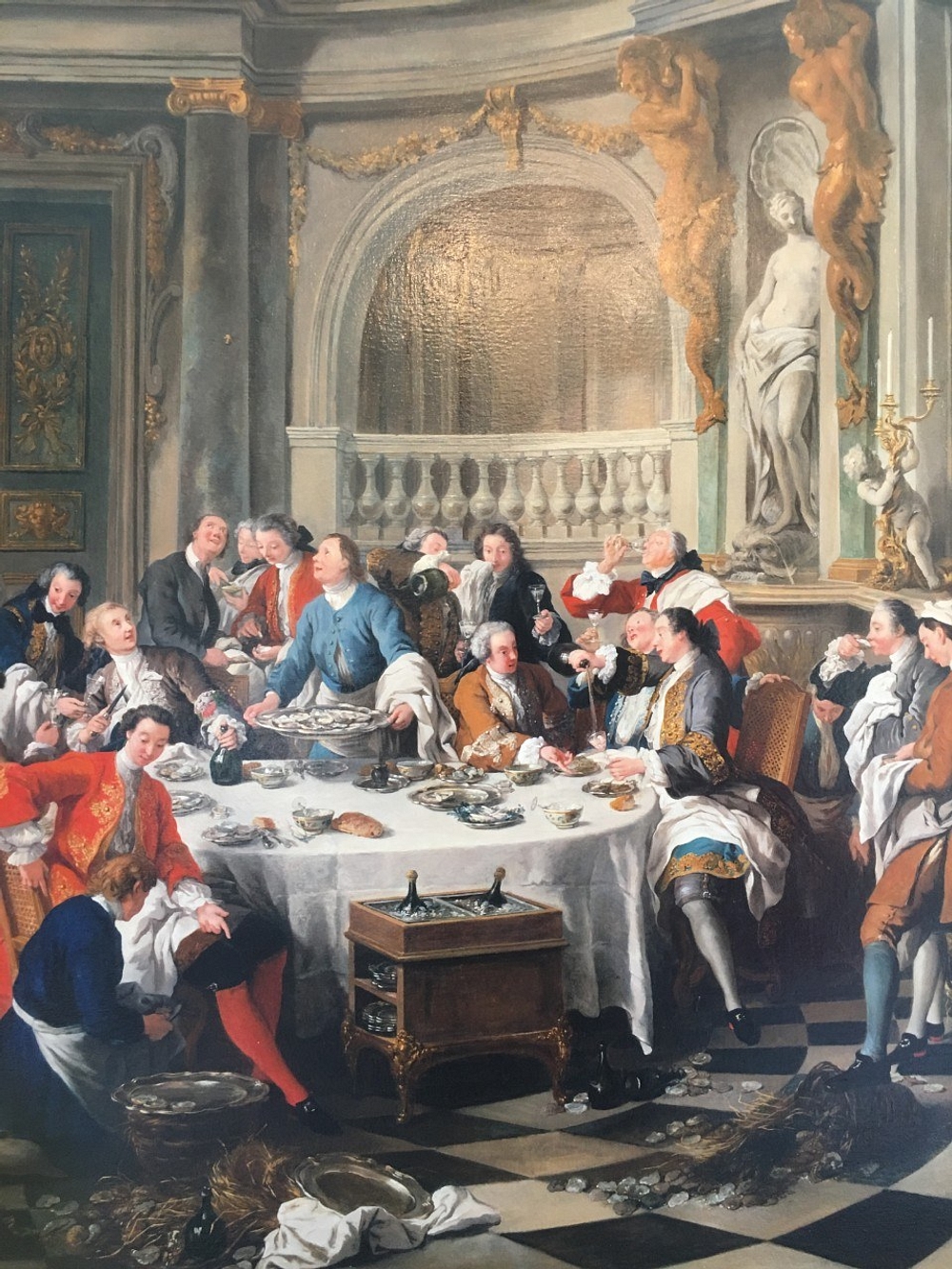 Taittanger - The Coolest Caves 
For another historic (and world-famous) option, you can pair any day trip to Reims with a discovery of Taittanger, a Champagne house with a history stretching back to 1734. At that time it was a man called Jacques Fourneaux who established a wine company in the region, working with the masters of the local vineyards: Benedictine monks, of course! For almost two centuries the Forest-Fourneaux wine company continued to produce local wines, until in 1932 Pierre Taittinger acquired the company, buying up some of the best vineyards in the region to add to the growing venture.
From 1945 to 1960, Pierre's third son François took the company reins and established the famous Taittinger cellars - housed beneath the 13th-century Abbey of Saint-Niçaise and now listed as a UNESCO Heritage site. These are beautiful caves to explore, and are a true highlight of any visit. Once again, these Gallo-Roman chalk pits of Reims proved the perfect place for thousands of Champagne bottles as they waited to make their way into the world! Clever Romans. 
On a 1-hour tour of Taittanger (offered year round) you'll be able to discover the whole history of the House, from the remnants of the Abbey to the cellars themselves, 18 metres below ground. Afterwards of course you'll have the chance to discover for yourself the delicious results of over almost 300 years of wine making.
There are a whole range of tasting options for every budget, so be sure to check out the availability on the booking site just here.
Veuve Clicquot - The First Branded Champagne
One of the largest - and most famous - Champagne houses in the world, Veuve Clicquot, with its distinctive orange-yellow branding and international reach, is a star of the Champagne world. You could say this famous bubbly was the original Champagne influencer, having essentially created the concept of Champagne branding by applying a distinctive label to its bottles and branding its corks to differentiate it from the rest of the pack. 
But it is Madame Clicquot who really steals the show when it comes to champagne. Not only did she work marvels for Veuve Clicquot itself, she helped shape the history of champagne itself. It was she who created the first vintage Champagne in 1810. Then, she invented the riddling table process (see photo below). And she didn't stop there. In 1818 she invented the first blended rosé Champgane (merci, Madame!). To Madame Clicquot goes the credit for elevating Champagne into the prestigious circles it still pours through today - royalty, high society, nobility, the Imperial court of Russia - she got her Champagne into all the right places. And there it stayed!
To visit the Veuve Clicquot cellars, head to their official website and book a public tour - prices are higher than average but if you'd like to find out more about the amazing world of Madame Clicquot and sample some world famous Champagne, this is for you.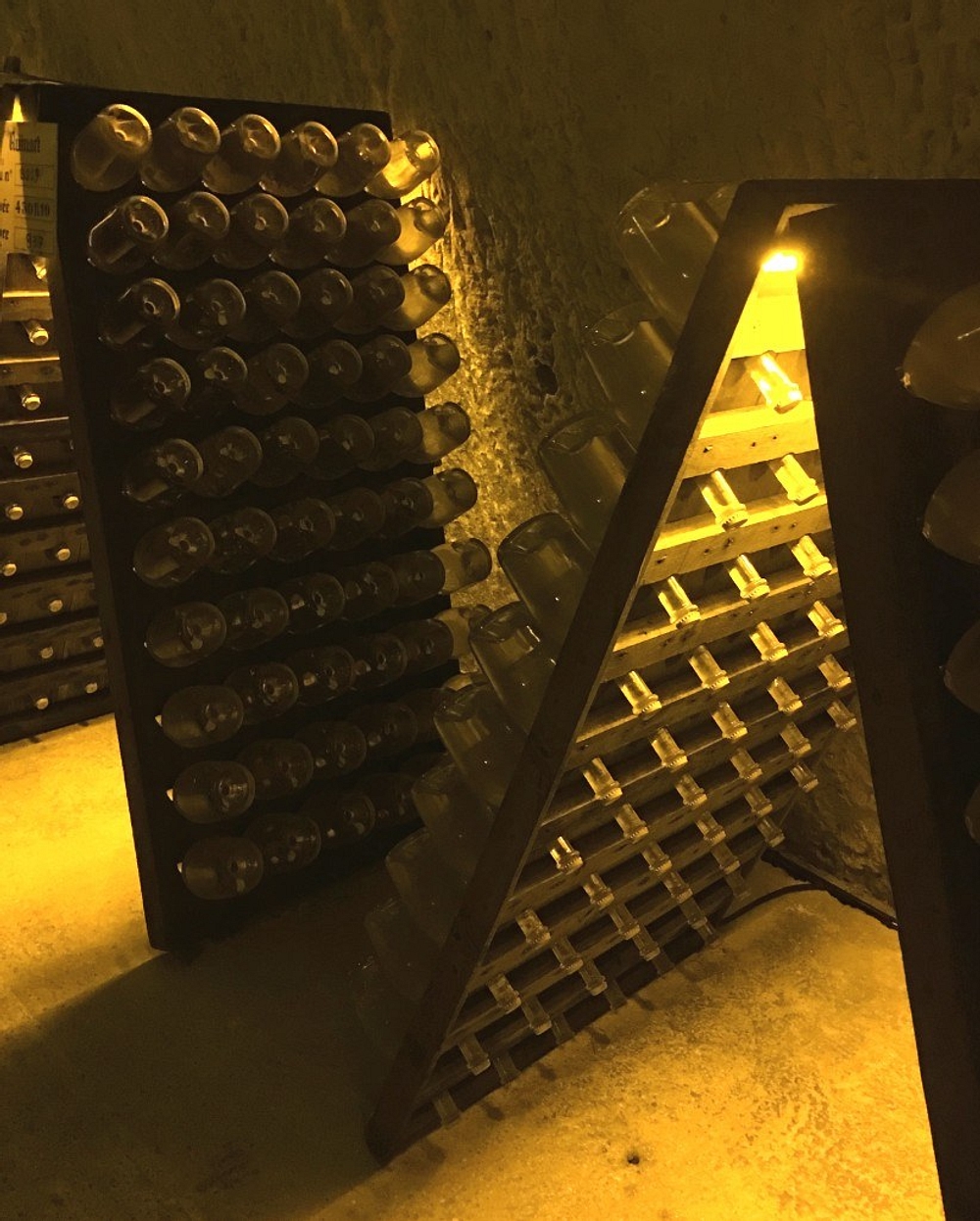 La Champagne Pommery - The Game Changer
This Champagne adventure unfolds - as all good adventures should - in a blue castle. This is the world created by a remarkable woman - Madame Louise Pommery - who turned chalk quarries into a labyrinth of wine cellars comprising 18 kilometres of vaulted galleries. It was Champagne Pommery who first commercialised Brut Champagne - a taste preferred by the untapped English market in 1876, and which would come to dominate the Champagne world. 
Madame Pommery hired miners to continue the work of the Roman soldiers who had once quarried chalk during the occupation of Gaul, creating a vast cellar and filling it with Champagne. Today, you can not only visit the cellars but enjoy a rolling programme of contemporary art exhibitions - much like at Ruinart - which constitute an attraction in their own right. This innovative use of the cellars as an art gallery is an idea as old as Pommery itself - evidenced by the incredible bas-relief sculptures carved by Gustave Navlet in the 19th century, all of which were carved by candlelight. 

Madame Pommery's spirit certainly lives on here - as she said herself:
'I wanted this estate to read like an open book, telling the story of the changing world around it and the passage of time. Leave your mark here as I left my eternal trace. May it be worthy of respect for this champagne that is now our shared soul, one that bears—now and forever—the memory of our art'. 
1-hour tours are available in English, with a tasting, for between 25€ and 35€. Book here
Honourable Mentions
We couldn't mention Champagne without giving a nod to the family-owned, independent Champagne vineyard from which we source our own delicious bubbly: AR Lenoble. With a history stretching back 100 years, visits to this lovely vineyard are offered on a private basis, meaning you can get a real in-depth inside into the vineyards, the Champagne making process and of course taste some of the Champagnes yourself. Check out the options just here.
Practical Information
General advice : bring a sweater as it can get cold underground no matter what temperature it is outside. 
Taxis and Uber is available from the train station, you probably won't want to drive! Or you'll need a designated driver.