A Sunday in Paris sounds like a movie title, however it could be a tricky day of the week as many neighborhoods tend to close and at least half the restaurants in the city aren't open either.
Whether you're hoping to go shopping or to wander about here's our list of go-to spots to enjoy any Sunday.  Find different neighborhoods and activities perfect to complete your weekend in Paris.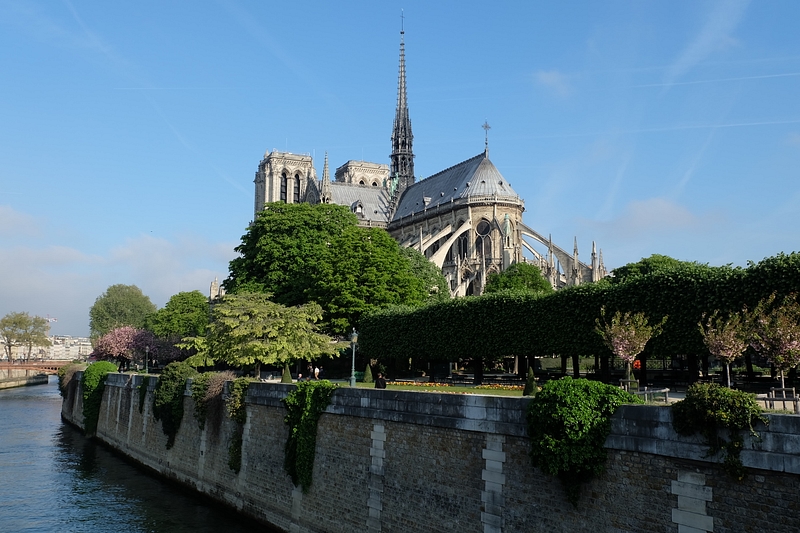 Neighborhoods
Le Marais, 75003-4 This quaint quartier, also known as the historical Jewish neighborhood, is by far our favorite place to visit on a Sunday.  Located right in the heart of Paris with endless shopping, great food – all weaved together with historical buildings and hidden gardens...there is no better place to get lost!   Champs Eylsees, 75008 Perhaps one of the most sought after and glamorous streets of Paris; Champs Elysees luckily stays open on Sundays and until quite late as well.  Check out the L'Arc de Triomphe and head to the top for a beautiful sunset view of Paris.
Saint Germaine de Pres, 75006
No trip to Paris would be complete without a stroll along the Rive Gauche.  Most stores along the main Boulevard and Rue de Buci remain open but you might find the quieter streets and smaller art galleries closed.  Expect to see lots of eager crowds.
Montmatre, 75018 Iconic Montmatre, ah! Head up to the Sacré-Cœur and get one of the best views in the city stretching from the Eiffel Tower to Bastille but prepare yourself to see many tourists going on the same hike.
Activities 
Museums Iconic museums, such as the Lourve and Orsay are open of course, but why not try something less crowded and discover something new?  Our top museums include Museé Carnavalet which takes you into the history of Paris. Make a day trip and go visit the Louis Vuitton Foundation, recently opened showcasing modern art in their monumental space designed by Frank Gehry. If you're traveling with kids be sure to visit the Jardin des Plantes and don't forget to pack a picnic!  Check out their Zoo or the Natural History Museum and spend the entire day perfect for the family.
Les Marchés While the rest of the city rests the market vendors get ready for their busiest day of the week. Find the traditional open air markets bustling with locals picking up a bSunday lunch of a rotisserie chicken and doing les cours for the week or hungry tourists picking up a crepe on the go.
Early bird catches the worm, so head early to get the day's freshest produce. If you would rather have a sleepy, Sunday lie-in then stumble over passed noon to get the day's best last minute deals.  One of our favorite markets is by far Marché Bastille, the largest open air market in Paris with tons to do, see and of course taste! Find the closest marché to you here (website in French).
Another great way to spend Sunday morning is to head one of the oldest markets in the city, Marché des Enfants-Rouges where you can sit down to for brunch in one their trés trendy restaurants. After, head  over to Bontemps Pâtisserie to try one of their bite sized sablé cookies for dessert- one is never enough!
 What did we miss?  You tell us!  What are your favorite Sunday activities in Paris?