As you know, France and food are synonymous.  But in a country where there are so many delicious products to choose from, how do you know which is really la créme de la créme?
 For example, France produces over 370 kinds of cheese (at least!)- how do you choose one, and how can you be assured that it is produced consistently with the same level of 'savoir faire' and standards? Luckily, France and the European Union have created various organizations that protects certain products worthy of distinction.
In a way, the label system is like a TradeMark for food – only those that have followed the specific guidelines and regulations are able to call their product by a certain name and under this certain label.
One of the most famous examples is "Champagne".  Champagne is a sparkling white wine produced using a certain method and in a specific region (the Champagne region of France).  Any other sparkling wines produced outside of this region in France (or outside of France) do not have the legal right to call themselves Champagne.
The protection of the 'know how', the customization of processes and the rigor of standards are some of the main drivers as to why the French decided to create the labeling system, which you can now see on products in stores and even on some menus. This labeling system dates back to the early 1900s.
How does a food get a label?
 It is the European commission who decides which products (including eggs, milk, butter, poultry etc.) should get a label or sign of distinction. From there, the national institute is in charge of determining the specific requirements that a product must meet to obtain their distinction:
 
·         Must it be produced in a certain way?
·         Must it come from a certain region?
·         Must it be packaged in a certain manner?
 
Once a product is part of this rigorous system, it will be carefully studied, regulated and controlled.
 
What are the different labels?
Currently there are six different signs of identification of quality and origin


French labels – specific to French foods 
This is where the French labeling system comes in.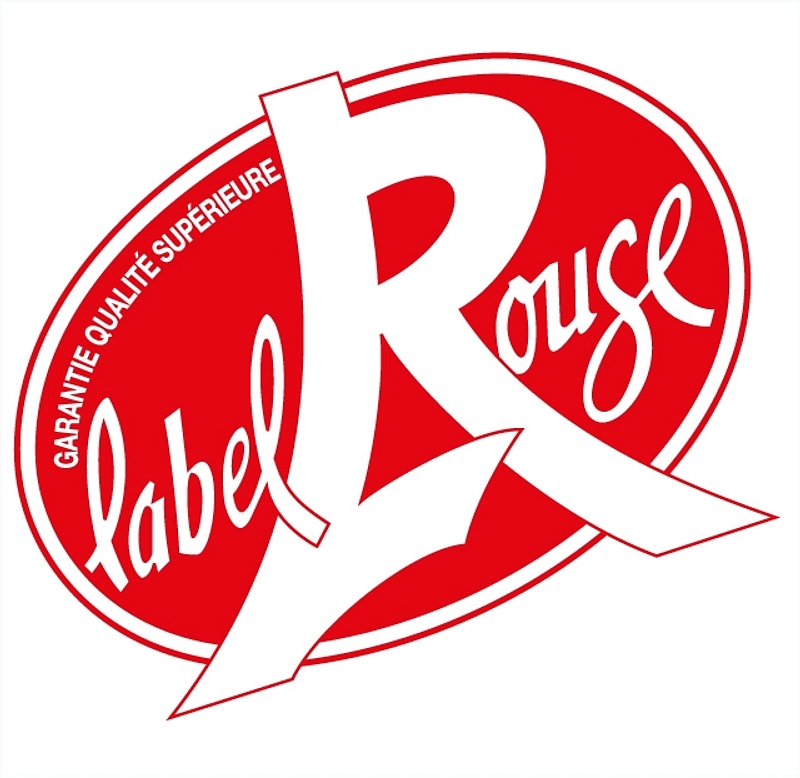 Label Rouge: The Label Rouge (Red Label) is an official sign that guaranties that the product you're buying is from a superior quality, or made with more rigorous standards than one which does not have the label. Label Rouge isn't a brand, but a sign of distinction that guides the consumer.  You tend to see this symbol on poultry, so if you find yourself a little lost in front of a chicken stall, look for the red label! The Label Rouge is a very noteworthy designation to have, although AOC as we mention below, is the highest level of designation.
AOC: Appellation d'Origine Contrôlée (Controlled Designation of Origin) is a French label used to classify a product whose authenticity and originality comes from its geographical origin and the way it's made. It is the highest level of designation.The AOC Label was originally created to protect the origin of the wine, but given the success of this concept, in 1990 it spread to different kinds of agricultural products such as dairy, fruits, vegetables, meat and poultry. (Note: some cheeses had the AOC label prior this new law – the first being Roquefort cheese!)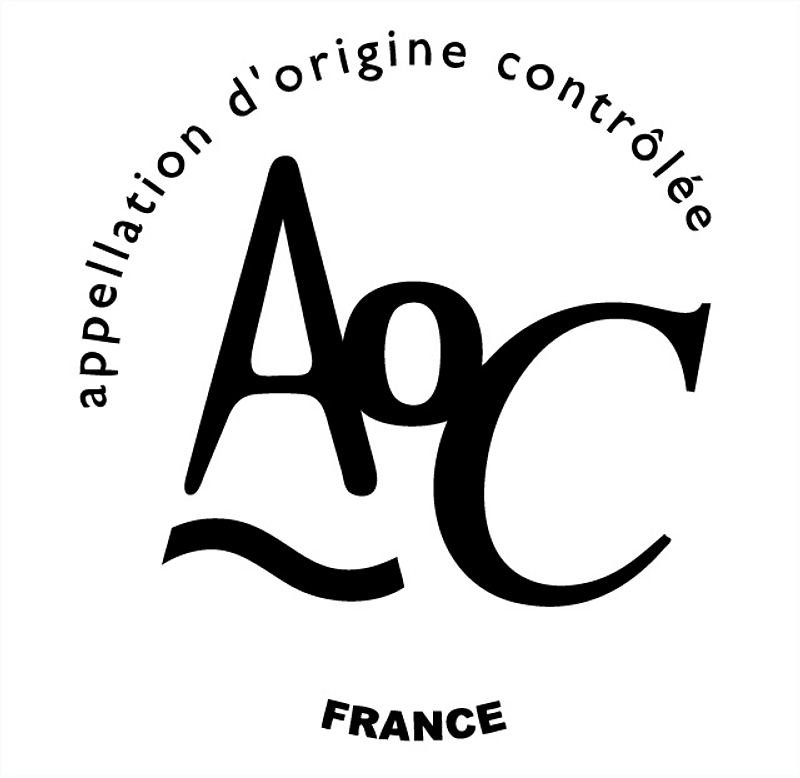 Sticking with the Poultry theme from earlier, the first to have received this important designation in 1957, is the very famous "Poulet de Bresse". The farms that raise these birds in particular have stringent controls from the minimum ratio for free land (10 square meters per bird!), to strict dietary requirements on what the birds feed upon, even down to strict requirements around their slaughter! To understand how AOC is applied, one of our favorite examples is based on a cheese called Epoisses.  Epoisses is a washed rind cow milk cheese from the Bourgogne region of France.  This cheese is a wonderful example of the complexity of French cheeses – as a washed rind cheese, it can have a very pungent smell, but the taste is very mild, silky and creamy.  Epoisses was given AOC status in 1991; thereafter, its production must meet a specific series of criteria in order to legally be called Epoisses. 
Later, for one reason or another, producers decided to make a smaller 70 gram version of the Epoisses – same taste, same texture, same type of packaging…  But give that it is 180 grams smaller than the AOC-defined Epoisses – it can no longer be called Epoisses.  Therefore, you will see this smaller version called 'Petite Gaugry' proudly displayed next to its larger counterpart the AOC Epoisses!
European Labels
AOP: Appellation d'Origine Protégée (Protected Designation of Origin) is gradually replacing the AOC label and is being implemented on a European level, as we just mentioned above.  It concerns all the dairy and food products (except wine) and, as with the AOC label, it is used to define a product whose authenticity and originality comes from its geographical origin and the way it's made.  
Since 1 May 2009 cheese produced across the European Union has been awarded a new label - "Appellation d'Origine Protégée".  Some cheeses that you might see the logo on are French Roquefort, Italian Parmigiano Reggiano and English Stilton. The new logo, as well as being easily recognizable throughout Europe, will also be a way of fighting counterfeit products, especially against producers who may attempt to use the name of labelled products.
Indication Géographique Protégée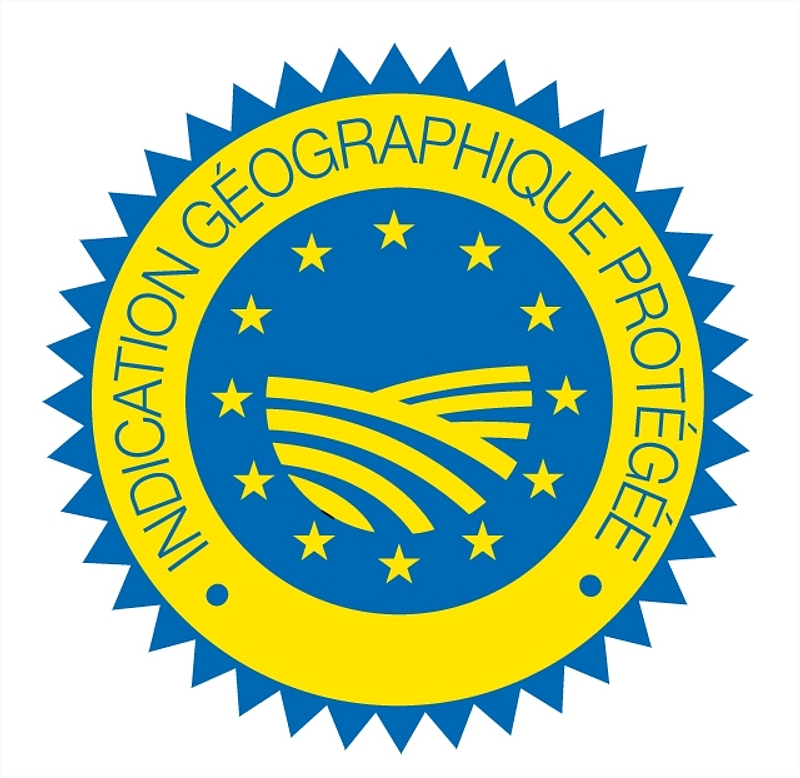 (Protected Geographical Indication) was created by the European Union to extend the identification system of products by their origin. The label is used to identify products that may not be entirely produced in a certain geographical area, but which are nevertheless linked in some way to a region or reputation.  
Spécialité Traditionnelle Garantie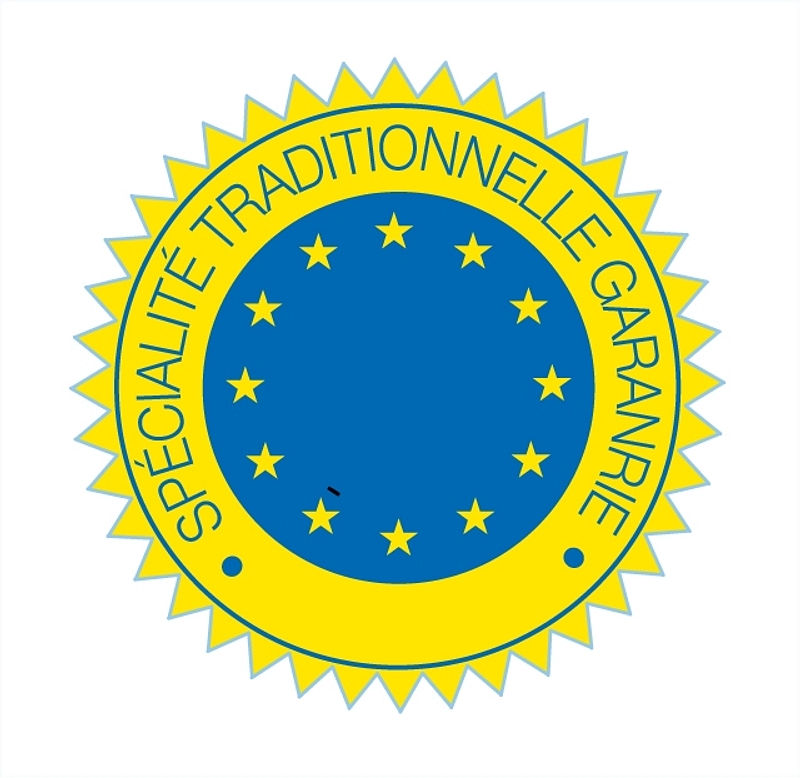 (Traditional Speciality Guaranteed) does not take into account a product's origin, but rather its traditional composition or its traditional manufacturing.  
The Label is used to classify goods where the ingredients or the method of production guarantee the traditional character of a product compared with similar goods.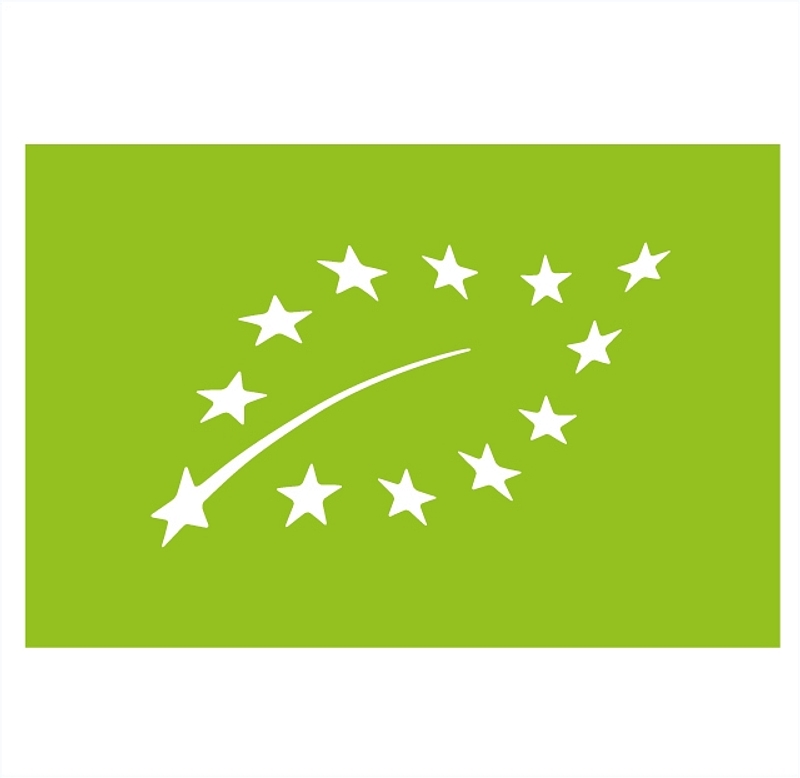 (Organic Farming) is a specific production method, respectful of the ecological balances and the autonomy of the farmers.  The goal of this label is to encourage the conservation of grounds, natural resources, environment and the preservation of the local farmers.
All meat and vegetables that carry this label must contain more than 95% organic components and be produced or processed within the European Union.  It stipulates that cultivation and/or breeding methods should exclude the use of chemical products, limit the use of agro-inputs and respect natural balances and the animals' well being.
So, there you go, the more you shop, the more you'll know!