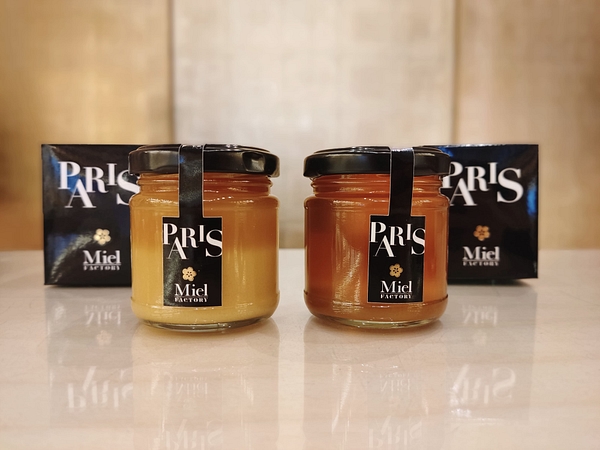 Where to Buy Parisian Honey
The capital has had a bustling honey industry for a very long time, with the first hives having been installed in the Jardin de Luxembourg back in 1856!

Since then, the cities' hives have expanded to the rooftops of some of Paris' most coveted real estate, including the top of the Opéra Garnier, Ecole Militaire, and the Musée d'Orsay! But where can one buy the best honey in Paris?
We have made a list of some of our most coveted honey stops to add to your next trip to the City of Lights!
First on our list is Paris' oldest honey authority, La Maison du Miel. Founded in 1898 it now stocks many notable honeys from all around the world, including the Capital itself. Their Miel de Paris is said to bear fresh notes from Linden tree and leaves one with a minty aroma on the palate.
They have a boutique in Paris and Lyon, and for those spending time in other regions of France, La Maison du Miel does deliver nationally as well!
Their Paris boutique is located at 24 Rue Vignon - 75009 Paris.
Ideally situated in the Marais neighborhood, the Miel Factory specializes in rare French honeys, but they do have a selection of international honeys for all the honey enthusiasts out there! They feature two different Parisian honeys in house, from different areas of Paris! Their Marais honey is delicate and light, and their Montmartre honey is creamy with citrus notes!
Musée d'Orsay – though honey would be the last thing one might expect to find in a museum gift shop, after a morning wandering the halls, getting your fill of impressionist artists you can find a selection of honey sourced from their very own rooftops!
The French gourmet food and delicatessen company – Fauchon offers an array of high-quality Parisian products most known perhaps for their high quality macarons and teas, they do have a selection of honeys from local producers too! With multiple locations around Paris, including inside the Gare du Montparnasse - this may be your best bet for a last-minute souvenir stop!
The Bois de Boulogne is home to many things, first and foremost it is one Paris' largest green spaces (often called one of her lungs, with the other being le bois de Vincennes), the Fondation Louis Vuitton is located within its' lush forest, and maybe less known is that le Bois is home to Paris' largest urban beekeeping site. The three hives located within the Jardin d'acclimatation (a beloved Parisian amusement park) are home to approximately 20,000 bees during the winter months, and up to 80,000 in the summer! These bees take advantage of the 18 hectares of green space, and also venture as far as the Eiffel tower and the La Defense district! The Jardin d'acclimatation sells the bottled liquid gold that is made on their premises at their gift shop, making it a wonderfully sweet treat to add to your crepes, baguettes, or offer it as a unique gift to a loved one!