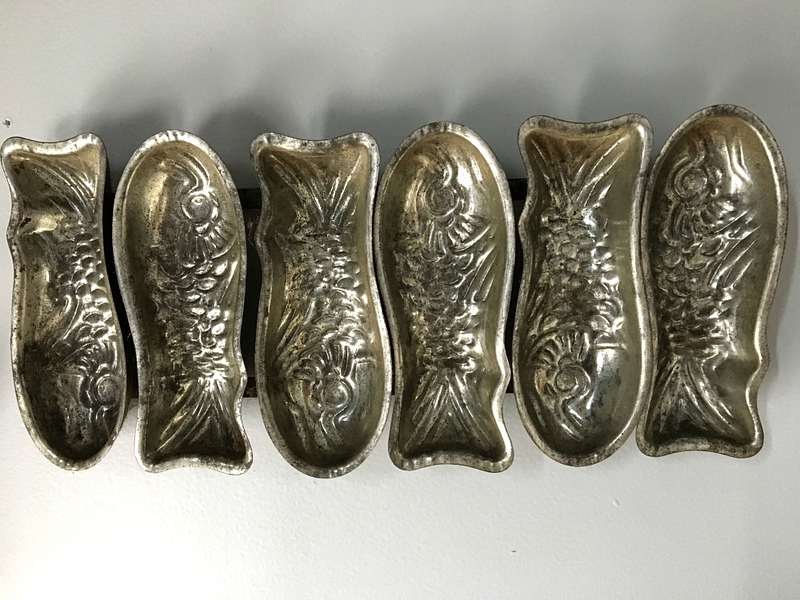 The month of April in Paris rolls in with three very important holidays - April 1st is Pâques (Easter) as well as Poisson d'avril (April fools day) ! April 2nd is a jour férié en France and is what is called Lundi de Pâques (Easter Monday). By the way, if ever you want to check out national holidays here in France, you can always consult here 
Foodie Fun
A Chat with David Lebovitz at the American Library Paris - April 4th
One of our absolute favourites, chef David Lebovitz will be at the friendly American Library in Paris with author Alec Lobrano chatting about his newest book, L'Appart. It starts at 7.30pm and you can find out more here.
Rhum Fest - 7 - 8th 

If rum is your tipple of choice then the 5th annual Rhum Fest held in Paris' Parc Floral should be at the top of your 'places to go' list this month! This is France's biggest exhibition which will bring together more than 2,500 rum aficionados for a weekend of tastings and demonstrations. Among the exhibitors you will find well-loved to up-and-coming brands, ambassadors and other experts all helping you explore this year's theme of New Destinations (the U.S.A, Africa and Vietnam to name but a few) to help you redefine what a great rum truly is.

'Tasting Paris' Book signing with Clotilde Dusoulier - April 12th
Hurry down to WHSmith on Rue de Rivoli for the chance to pick up Clotilde's latest book 'Tasting Paris' and have it signed as well! Whether you've been to Paris before or not, her stunning book will bring you principals of French cooking in an approachable way, and you will surely be wanting to try out as many of these recipes as we do! Event starts at 6pm, 248 rue de Rivoli, 75001.

The Cake-Design show - 20 - 22nd
Hands up for a little sugar fix! Don't miss the huge Cake Design show (a trade exhibition) at the Parc Floral in Paris. During the exhibition you can learn tons of new cake decorating techniques, and see creative patisserie in action. There are even professional workshops so you can learn to master new skills to really up your decorative repertoire. You can also watch live demonstrations, product-test and, of course, buy all the tools you need for your next cake-based endeavors. Let them eat cake!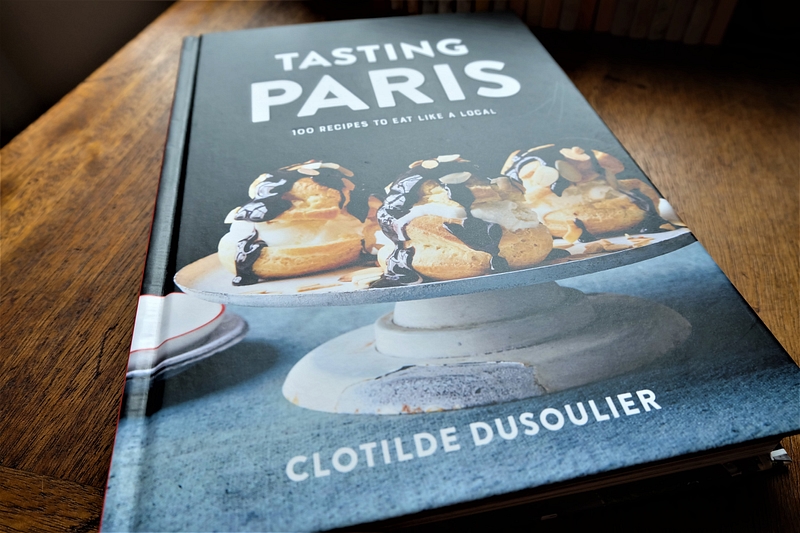 Exhibitions
PAD - Paris Art & Design, 4th - 8th
For 22 years, this event for Art and Design has drawn design aficionados and professionals into a world of expertly curated connoisseurship. Anticipating trends and exploring new themes, PAD is like a wonderland for those who love museum-worthy pieces and tempting new purchases... PAD is hosted in the gorgeous Tuileries gardens, which is of course a work of art in itself! Check out more here
Paris Art Fair - Grand Palais, 5th - 8th 

Oh who doesn't love spring in Paris, especially if you are an art connoisseur. Here's yet another event for the art lover: 142 galleries from 23 countries, all under the magnificent roof of the Grand Palais. Check here for more.
Delacroix - Musée du Louvre, until 23rd July
In collaboration with the Metropolitan Museum of Art in New York, the Louvre will be showcasing a major Delacroix exhibition this year - where 180 works by the artist will be drawing the crowds. An artist inspired by the grand masters while still in search of his own individuality, Eugène Delacroix was considered the leader of French romanticism and his Liberty Leading the People (1830) is an icon of French painting. 
Rodin and Dance - Musée Rodin, April 7th - July
From April 7th take a visit to one of our favorite Museums in Paris - the Musée Rodin in the lovely 7th arrondissement - to explore the world of dance through the eyes of the world-famous artist and sculptor. The exhibition will focus on more than 50 drawings as well as a selection of studies never exhibited during his lifetime. Rodin's work was inspired by his meetings with dancers such as Isadora Duncan, Loïe Fuller and the Japanese dancer, Hanako, and as you explore the house in which Rodin used to live and work, you'll be surrounded by sculpture, photographs, sculpture, drawings, antiques - and the gorgeous architecture of course. Read more here.
Grand Marché d'art Contemporain - GMAC, 27th April - 1st May
The 48th edition of the GMAC Bastille - the Grand Marché d'art Contemporain will appear in Paris. You could be forgiven for thinking it would be in Bastille, mais non!, you'll find it in the heart of the 7th arrondissement, just at the top of the iconic Champ de Mars near Metro station Ecole Militaire. In the shadow of the Eiffel Tower, discover almost 500 French and international artists, buy your very first work of art or add to your collection - at reasonable prices too! Open from 11am - 8pm every day of the event. 
Events
Paris Marathon - 8th April
We salute those of you brave enough to undertake the Paris marathon, a 26.2 mile route which will take you past some of the city's most famous landmarks, including the Champs-Elysées, Notre Dame and of course, the Eiffel Tower. Over 50,000 runners from across the world will be taking on the streets of Paris this spring in pursuit of personal achievement and, of course, a medal! For more information click here.
Salon du Running, 5 - 7th April
Paris also welcomes back the Salon du Running at the Porte de Versailles for those who love all things running. Visitors can look forward to brand-name exhibitors, Q&As with coaches and nutrition experts and training sessions. 
100% Festival - 22nd March - 8th April
Parc de la Villette, the largest urban cultural park in Paris, will host the 100% Festival 2018 for its third year. Anything goes for this unusual and artistic festival and the numerous spaces within the park will play host to budding artists and big names alike! 100% will be offering visitors shows and installations alongside live performances, workshops and concerts on the Golden Stage which has become a platform for hip hop performers. With such a diverse range of exhibitions this festival is a must for anyone who is passionate about artistic expression at every level! 
Music
Disquaire (Record Store Day) - 21st April
Living in a digital age, we can find ourselves yearning for simpler times - when vinyl was king. Enter Disquaire, a day for independent record sellers to showcase their offerings backed by the support of France's Ministry of Culture. The 8th edition is the perfect chance for music lovers to discover rare and unexpected music while supporting 260 independent stores in over 90 French towns and cities.