Foodie Fun
The long-await Eataly Paris outpost is due to open on 20th April, 4000 square meters of foodie space dedicated to the joys of Italian cuisine. Talk about a big foodie event, Eataly's new address will bring all the best of Italy to its location behind our favourite department store, BHV Marais - that means pizza, burrata, 800 references of wine, vegetables, coffee... and seven restaurants to boot! Watch this space, because we'll be introducing Eataly in all its glory in a dedicated blog post in May! 
Eggstravaganza! 
Easter falls on Sunday 21st April this year, meaning there'll be a lot of activities to get involved in throughout April - especially for families! Join the Easter Egg Hunt at the Parc André Citroën on the 1st and 2nd April, where 40,000 eggs will await children - and all proceeds go towards a good cause too! With the help of the adults, children from 3-10 can hunt for particular eggs, which can then be exchanged for chocolate ones - great fun for little ones - and with lots of other activities to get involved in too there's something for everyone.
Culture Vultures
Late Night Louvre, April 6th
The first Saturday of every month now sees the Louvre open until late - and this month that will be Saturday April 6th. Head over to the most famous museum in the world and explore the endless galleries until 9.45pm!  
Tutankhamun, the Treasure of the Pharaoh, until 15th September

Discover the world of Egypt in Paris this year at Tutankhamun, the Treasure of the Pharaoh. Within the Grande Halle at La Villette, you'll find 150 original objects recovered from the tomb of the child pharaoh, many of which have never before left Egypt. A touring exhibition in celebration of the Grand Egyptian Museum - which should open in 2022 - as well as the centenary of the discovery of Tutankhamun's tomb in 1922, this exhibition stops in Paris first, so don't miss it! Find out more here. 
Vivaldi Concert Series at the Salon Gustave Eiffel - April 6th 
Experience Vivaldi in the Eiffel Tower with this unique concert series that is sure to sell out in double-quick time! There are dates available on various dates throughout the season so act fast if you'd like to partake! Check availability and book just here. 
The Emile Bührle Collection at the Musée Maillol - until 21 July 
Manet, Degas, Renoir, Monet, Cézanne, Gauguin, Van Gogh, Modigliani, Picasso... this astonishing collection will be exhibited for the first time in France at the lovely Musée Maillol. Around sixty pieces will be on display, giving an incredible overview of French painting in the 19th and early 20th centuries.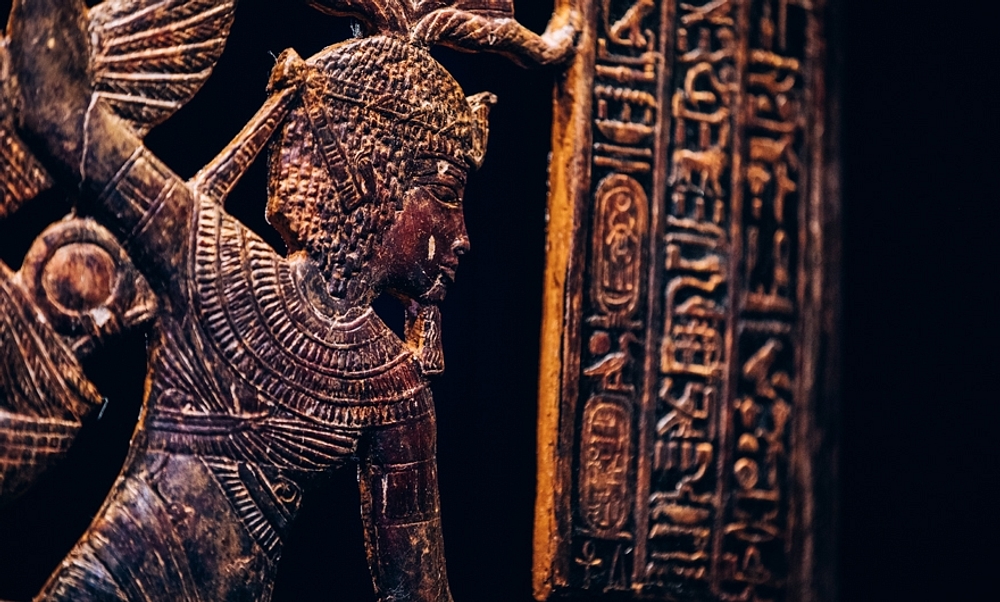 Rouge, l'Art au Pays des Soviets - March 20th 

At the magnificent Grand Palais from March 20th, a new exhibition delves into the art of propaganda art in Russia after the October Revolution. Rouge, l'Art au Pays des Soviets. For all information, click here.
Art Paris Art Fair - 4- 7 April

Discover a world of over 150 modern and contemporary art galleries from over 20 countries all under one (huge) roof - at the Grand Palais. French female artists will be in the spotlight this year, while Latin American Art will also take centre stage. 
Circulation(s) - 20th April to 19th July
Young contemporary photographers take the limelight from a photography festival at the vibrant cultural venue, Centquatre. Over the festival's weekend you can have your portrait taken by a professional photographer! Find out more here.
Van Gogh La Nuit Etoilé, until 31st December 

After the huge success of their Klimt exhibition, where artworks were projected seamlessly into huge spaces, l'Atelier des Lumières presents a brand new projected exhibition - Van Gogh La Nuit Etoilé. Step into Van Gogh's world of colour as for 35 minutes you are transported through the life of the artist via his work. Check it out here.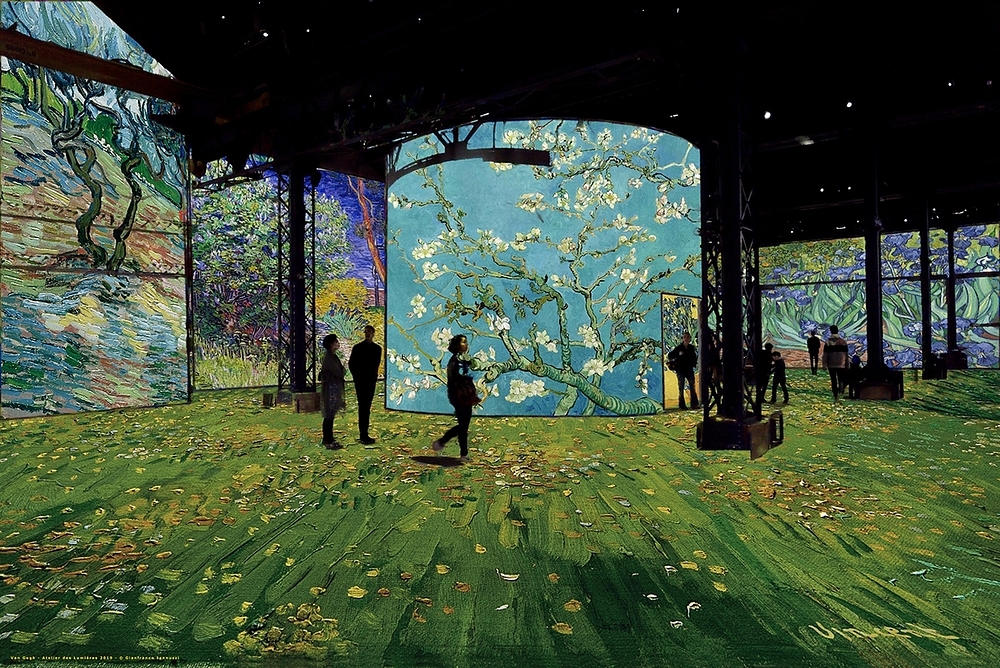 Events
Paris Marathon - 14th April 
Cheer along the runners of the Schneider Electric Paris Marathon on 14th April, the 43rd Paris Marathon! One of the largest marathons in the world, almost 55,000 runners take part each year on a route that incorporates the Bois de Boulogne, the Champs Elysées, and the Bois de Vincennes - with some amazing landmarks along the way! You'll find the official website just here.
Further afield
Spring must be coming if the Versailles Musical Fountains are back in action - and they will be, from 2 April until October 29th! Head out to Versailles to explore the palace and then enjoy a musical and water show while admiring the beautiful fountains of the palace.