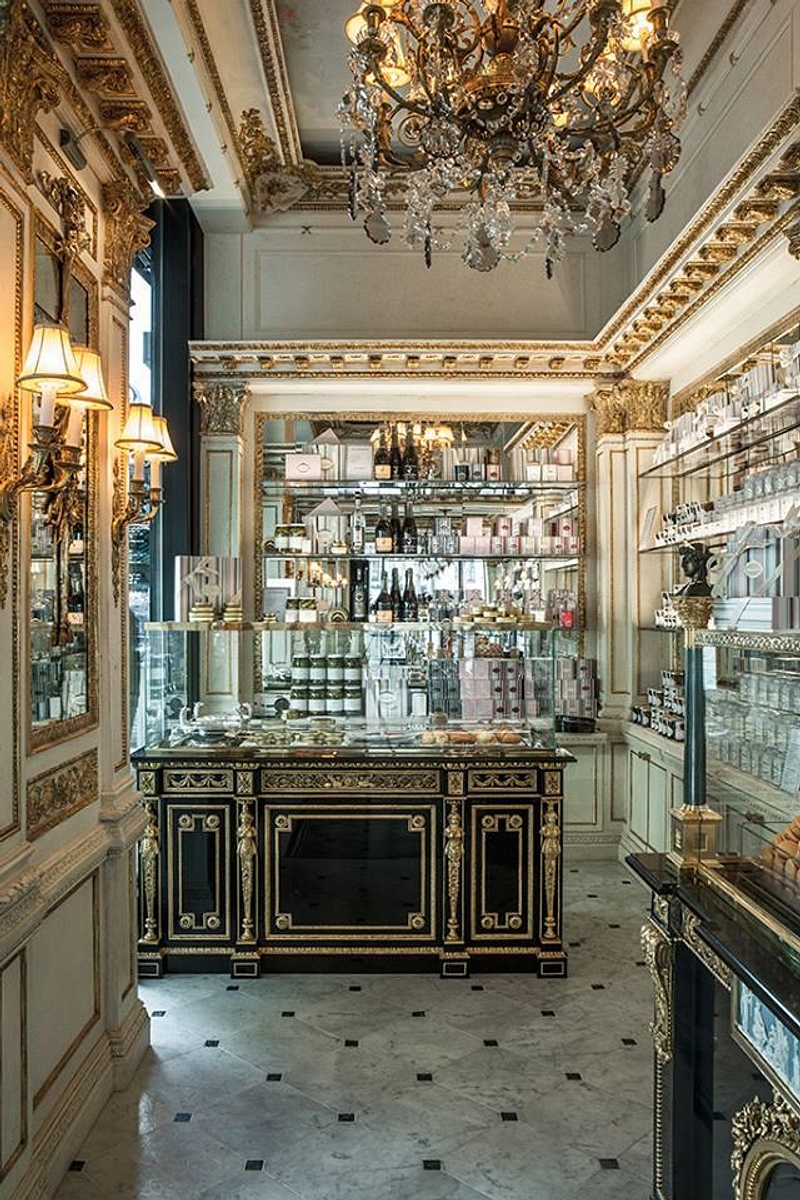 We first fell in love with Café Pouchkine when it was located near the Place des Vosges, the gorgeous 17th-century square Victor Hugo once called home. So when Café Pouchkine shuttered its illustrious Place des Vosges location in favour of a grand flagship store in 2017, we considered it our responsibility, (nay, our duty!) to report back to you on this sumptuous address.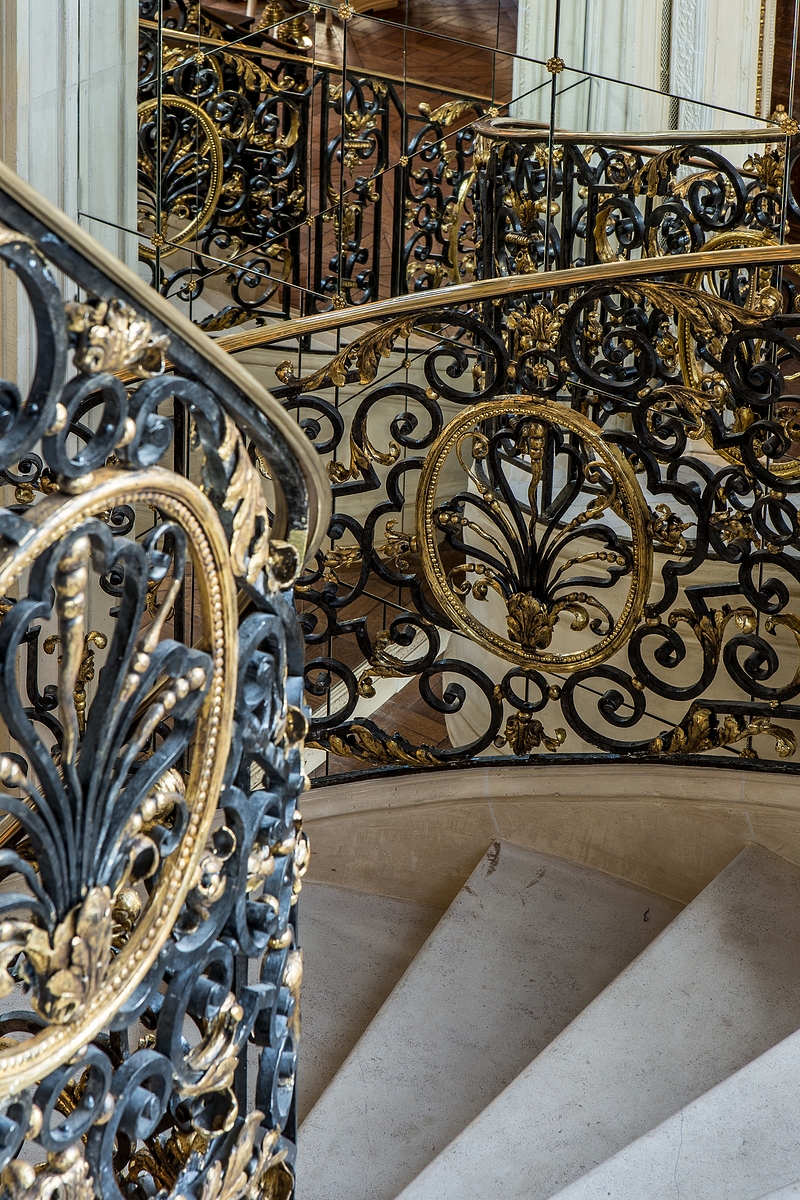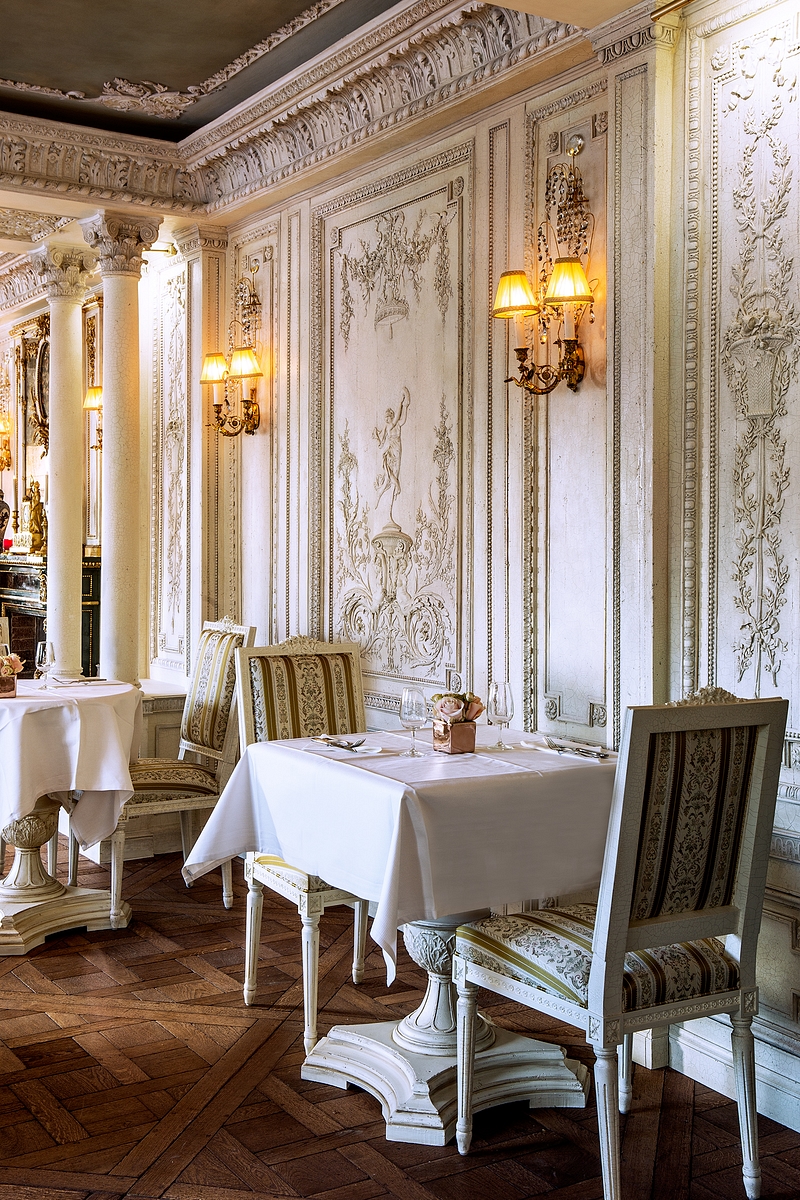 You'll find Café Pouchkine on the Place de la Madeleine, but to call it a café is something of an understatement. This Paris address takes its cue from the original Café Pouchkine in Moscow - a fancy affair to say the least - so here in Paris we're talking about a three-storey mansion where four lounges are filled with gilded mouldings, original parquet floors, grand fireplaces and arched windows. That's some 'café'! Inside, you'll find a tea parlour, restaurant, bar and boutique, meaning there's something for every mood here - as long as that mood is decadent!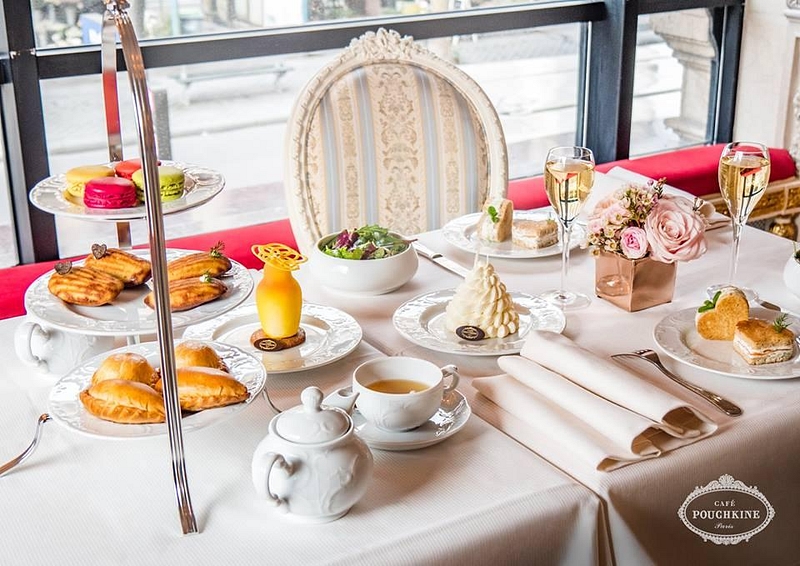 In the restaurant, the menu pays tribute to its Russian counterpart with dishes such as hearty beef stroganoff and - of course - caviar, while new dishes have been specially created for Café Pouchkine by Alain Ducasse's expert team. In the boutique, you'll find some of the most popular Pouchkine specialties, including their much-loved range of "Matriochkas" - shortbread biscuits topped with airy mousse and a chocolate coating. Then there are the macarons, the cute Pouchkinettes - colourful bite-size morsels in flavours such as fleur d'orange and Tahitian vanilla - and the mini-medovic, a traditional Russian treat. And who's responsible for all this pastry deliciousness? That would be Nina Métayer (pastry chef of the year 2017 according to the illustrious Gault Millau guide) and executive chef Patrick Pailler.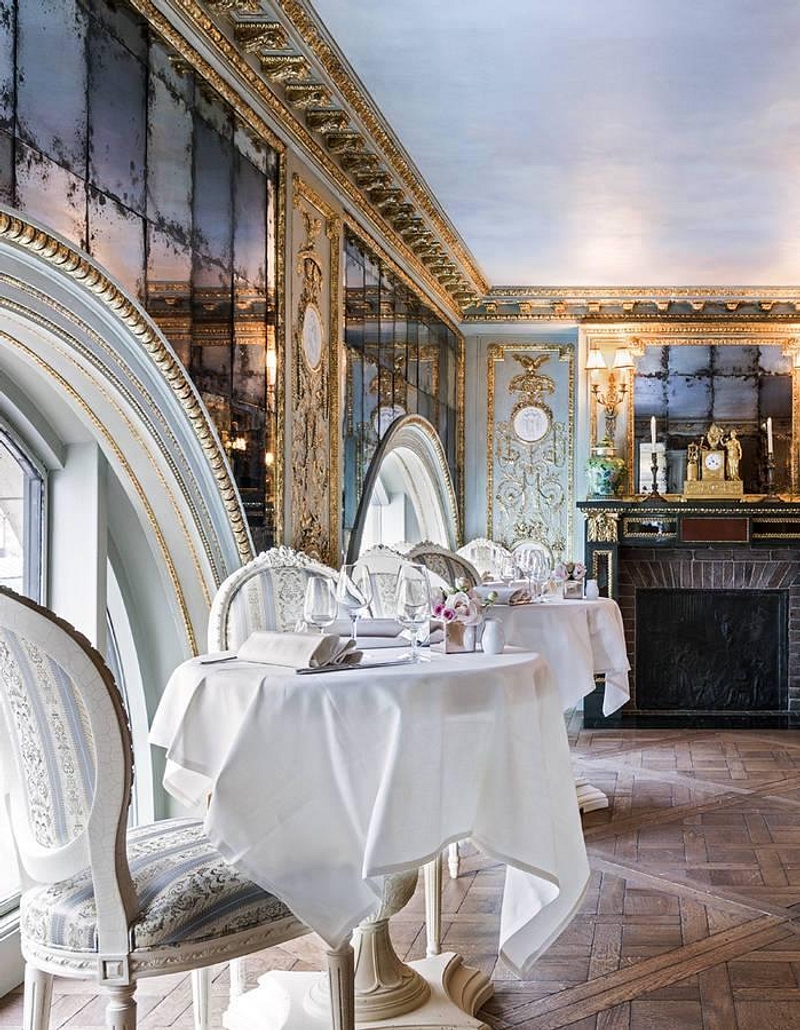 It's not just the desserts and confiseries that have been meticulously crafted either. The man behind Café Pouchkine, Andreï Dellos, has called on the finest craftsmen, cabinet-makers, painters and artists to create the lavish baroque interiors, inspired by late 18th- and early 19th-century decor. Then he added antiques, sculpture and artworks just to complete the regal scene - so if you're looking for a decadent treat (in every sense of the phrase), look no further!
16 Place de La Madeleine – 75008 Paris
Metro: Madeleine