Following 85 years of beautiful bread-making, Poilâne opens a new store next to the green slopes of the Parc des Butte-Chaumont.
Apollonia Poilâne was just 18 when she took the helm of one of the most revered bakeries in the business. The first Poîlane had been opened by her grandfather in 1932, at an address that has become a reference point for bread-lovers around the world - 8 rue du Cherche-Midi, in Paris' sixth arrondissement.
Apollonia's father, Lionel Poilâne, had stepped into his father's shoes in 1973. Described by The New York Times as " a dynamo of the first generation of French food personalities", Lionel favoured dapper bowties and was known to skate to work in a hat with wings. Oh, and he once built an entire room out of dough for Salvador Dali. Yes, really.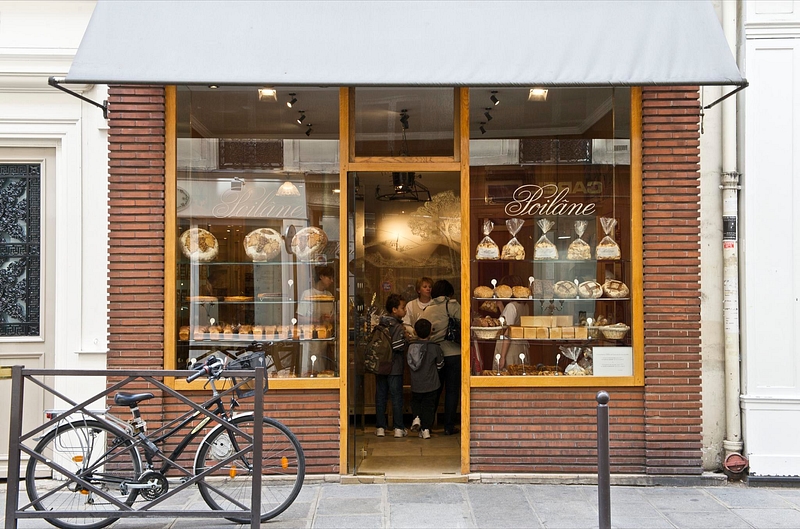 When Apollonia took over the family business, she rose to the challenge without hesitation, by that time, Poilâne had three bakeries in Paris, one in London, and an international network of retailers.
Of course, this international success story was all down to three generations of spectacular bread baking. The signature Poilâne pain is its miche - a round sourdough wheel commonly known as country bread or pain au levain. It's made using the same starter that Apollonia's grandfather used in 1932 - stone-ground flour, water, and sea salt sourced from the Guérande marshes. On the top, a swirling capital 'P' means you're looking at some of the finest bread in the city.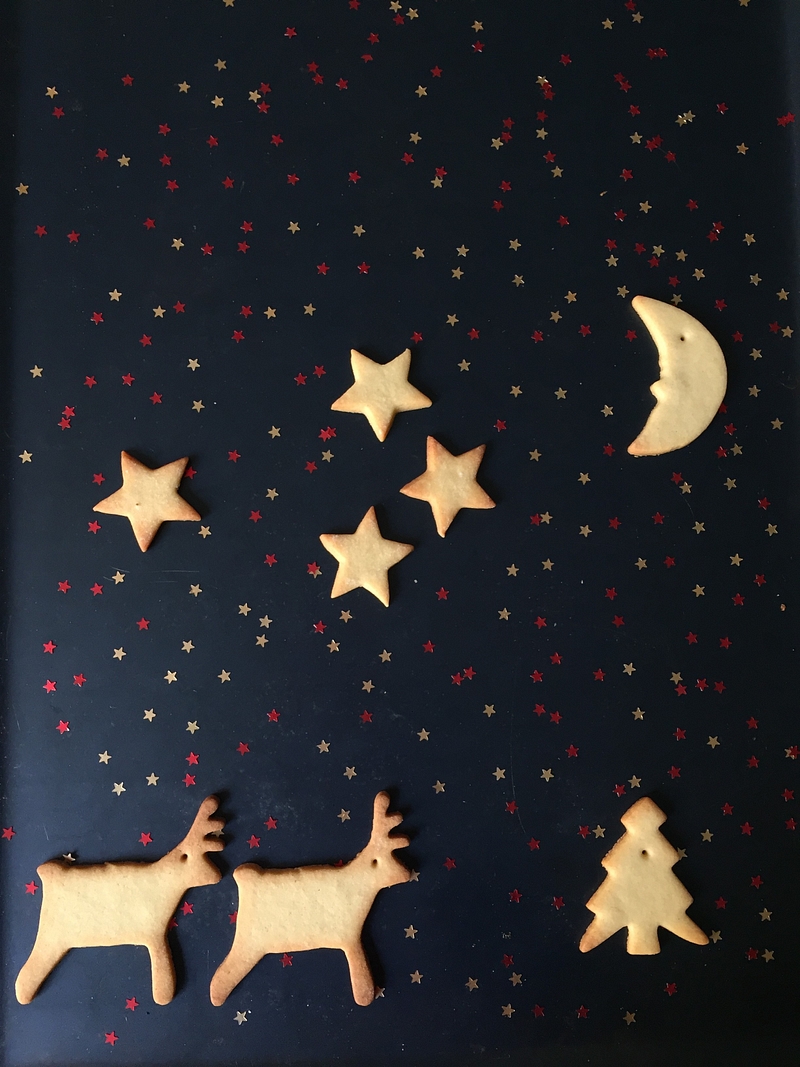 As a third-generation baker, Apollonia has a sixth sense for bread, and now she's extended even further with a new Poilâne, located in the edgy 19th neighbourhood just on the fringes of the lush Parc des Butte-Chaumont. She tells us to look out for the beautiful painted ceilings and ceramics in the new address! As at every Poilâne, don't miss the chance to pick up a little cookie (known as punitions - punishments - which are of course the exact opposite!) on your way out with an armful of gorgeously baked breads.
During the festive season, look out for Poilâne's famous gingerbread and their rye bread - perfect for serving with oysters or seafood. You'll also find lovely reindeer and holiday themed biscuits that you can even hang on the Christmas tree!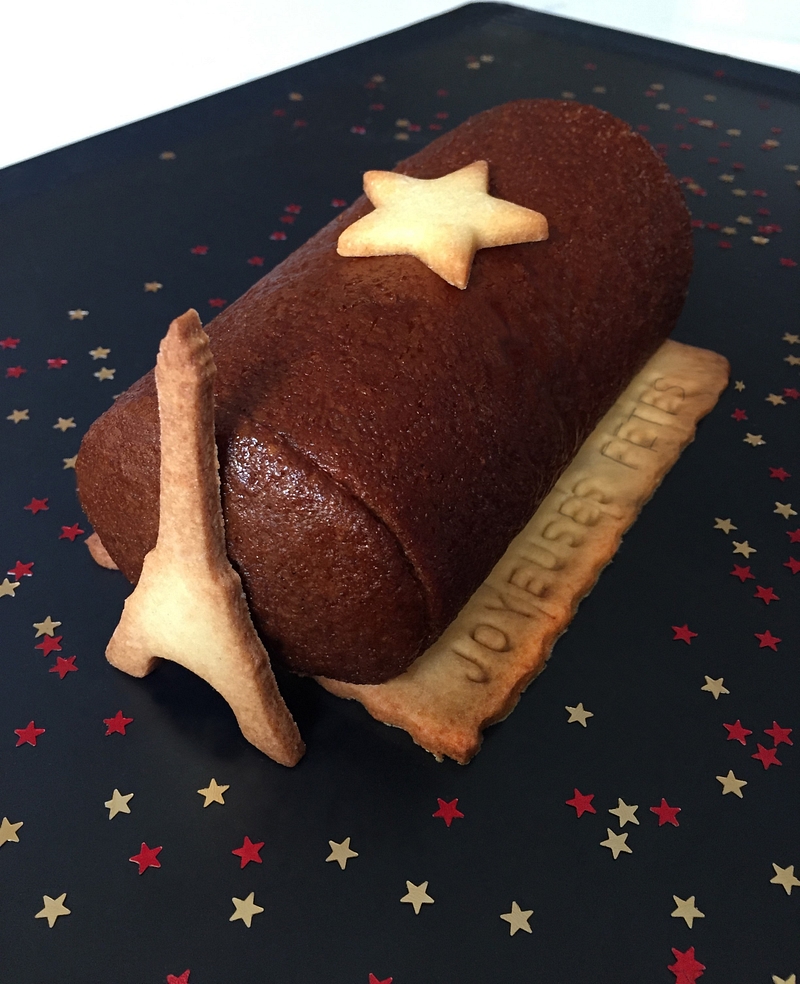 Pain Poilâne makes the perfect (and we mean parfait) Croque Monsieur, and you'll regularly find the Poilâne version specially listed on menus across Paris - because everyone knows the name of the bread is a selling point in itself. Then there's the warm, friendly service that defines the Poilâne experience at all their boutiques. Oh and the almost shocking affordability of the pain. And the lovely café at our local Poilâne in the Marais...and the trio of London locations….and the fact that the sourdough loaves only get better as they wait to be devoured...did we mention you get cookies?! 
Near Parc des Butte-Chaumont
83 rue de Crimée, 75019 Paris, France
Saint-Germain-des-Prés
8 rue du Cherche-Midi, 75006 Paris
Comptoir Poilâne
8 rue du Cherche-Midi, 75006 Paris
Near the Eiffel Tower
49 Boulevard de Grenelle, 75015 Paris
In le Marais
38 rue de Debelleyme, 75003 Paris
Be sure to take a look at their website for more !