Le Manoir Paris - 5 October – 18 November
Get the fright of your life this autumn at Le Manoir, the scariest museum in the city! Each year they amp up the action to give all their guests a good scare, pushing the limits of fear with unexpected scenarios and effects, as well as live actors to really immerse you in a scary underworld. Even better, you can dress up for this Halloween bonanza so it's the perfect excuse to pull out all your favorite costumes! Warning: waiting times will be longest just before and after Halloween but if you're game for a fright anytime then it's definitely worth it to avoid this peak time.
Information here!
Musée Grévin
There are two groups in the world: those who love waxworks and those who don't! If you're part of the first group then you will definitely love the Halloween spectactular at Paris' famous Musée Grevin this October. Head over to the Paris' 10th arrondissement for a fun afternoon outing with the whole family. Expect a spook-a-thon, the place will be having a creepy makeover and there will be themed events for kids and adults alike.
Find out more here!
Halloween at Disneyland® Paris - 31 October
Little kids and adults alike will have a wail of a time at Disneyland Paris for their Halloween bonanza (see what we did there..?!) All of your favorite characters will be out in full swing and spookily dressed up to make the atmosphere even more fun. Spells and enchantments will take over but Mickey and his gang will triumph before helping you bring in the celebrations with a parade to see the night off! 
Get tickets and info here.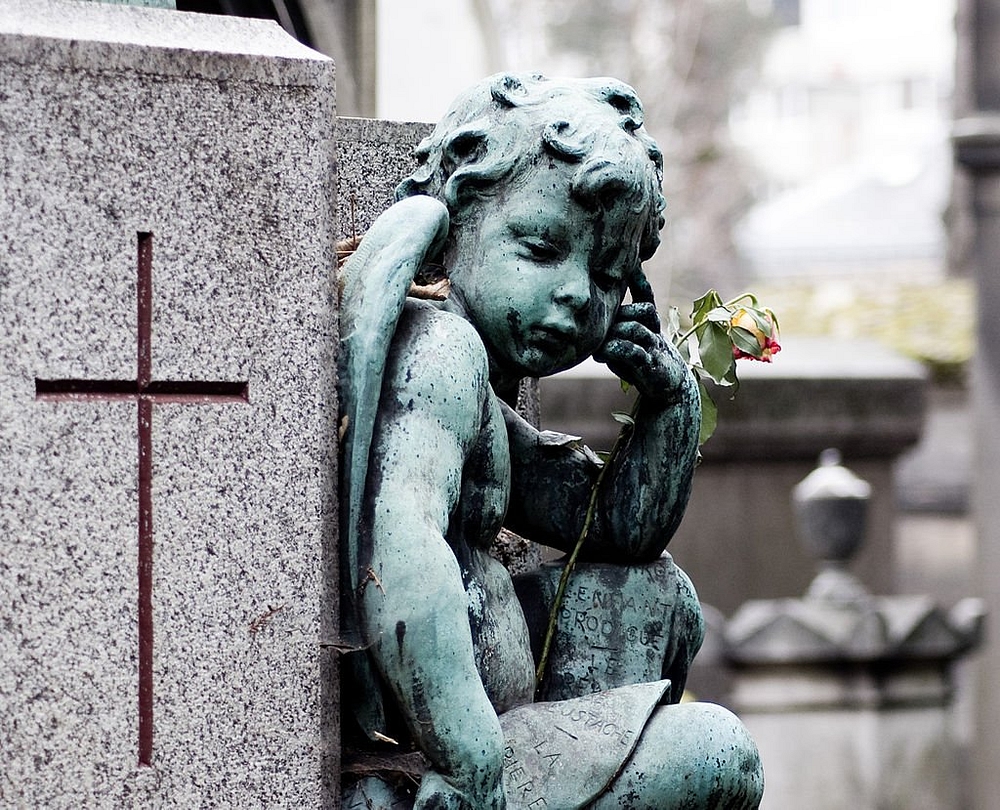 The Catacombs of Paris
Deep under the streets of Paris lie the infamous and eerie Catacombs - home to the bones of more than 6 million people! And fittingly, the former city gates to which the tomb extends are called the Barrière d'Enfer which translates to the Gates of Hell - if that doesn't say spooky then we don't know what does! This place has been open to the public for over a century and still remains a popular tourist hot-spot. There are regularly run tours, covering the history of the place and guiding you through the winding subterranean crypts and tunnels - this is sure to be a favorite for a Halloween fright!
Cimitières de Paris
There are plenty of cemeteries in the city but two of the best known are the Père Lachaise and Montmartre, located in the 20th and 18th arrondissements respectively. The former is the most visited and is home to 70,000 burial plots and there are an impressive mix of styles, around winding cobble paths. Fans come to pay homage to some of France's greatest creatives and thinkers, including Molière, Edith Piaf and Colette. Over in the popular Montmarte neighborhood you will find the resting place of Zola and Truffaut among many other celebrated Frenchmen and women. 
Gamescape Paris
If you're looking for a livelier way of celebrating Halloween in Paris then round up your favorite team and head on down to the Marais for a nail-biting live escape game! In teams of up to 6 you will be transported into another realm for 90 minutes as you battle against the clock to uncover hidden clues, untangle cryptic codes and resolve a series of mind-boggling enigmas! And just to make it even more competitive then you will be competing simultaneously against 8 other teams - this is seriously intense and the stakes are high. May the best team win!
Information here.