This December I'm determined not to spend the month in a crazed panic. I've resolved to make time to reflect on the prior twelve months, spend quality time with friends and family, and look forward to what the new year holds. I know it's easier said than done, but I encourage you to do the same. Take a moment to embrace the sentiment of the season and escape the holiday madness. Stroll the streets and enjoy the twinkling lights and festive decorations and maybe slip into a swanky holiday bar to spoil yourself for a moment.  

For a Sneaky Solo Escape: l'Hôtel National des Arts et Métiers
The team behind this chic and trendy space are putting together a special selection of festive drinks over the holidays and for the new year. And, they all include champagne, dahhhhling!  Take a break from the shops and treat yourself to a Sparkling Rose Velvet cocktails for bubbles with a floral touch.
243 Rue Saint-Martin, 75003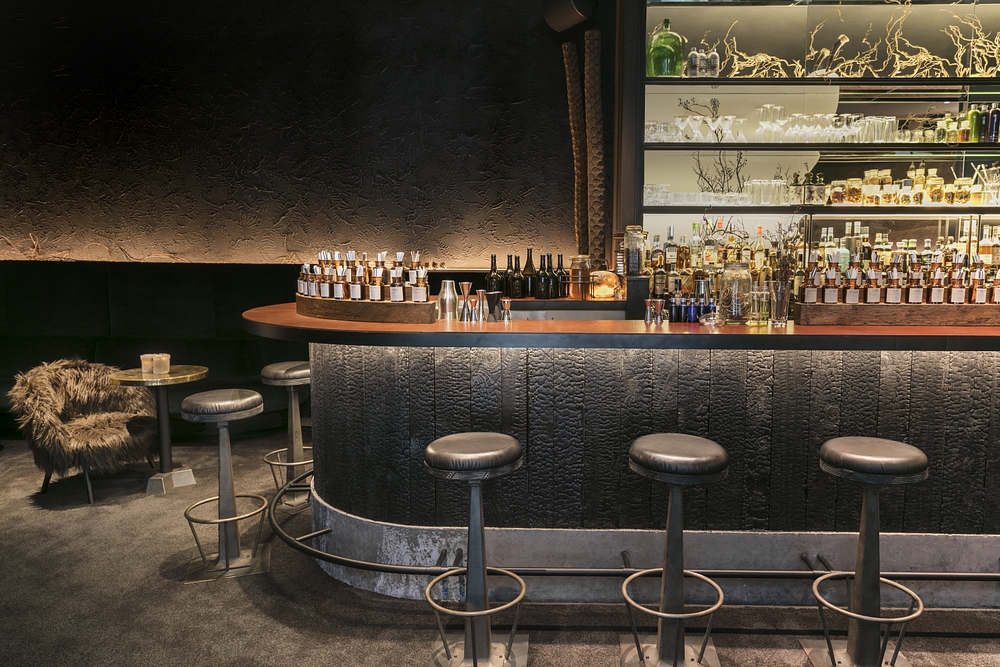 For Fun with the Whole Family: The Bristol
The Bristol basically transforms into a magical winter wonderland around the holidays with pine trees and presents littering the palacial space. Of course you can indulge in one of the Michelin starred holiday menus, but for something more low key, but equally festive, their Cafe Antonia puts out the hot chocolate Christmas menu for the month of December and it's all kinds of warm, sweet and spicy.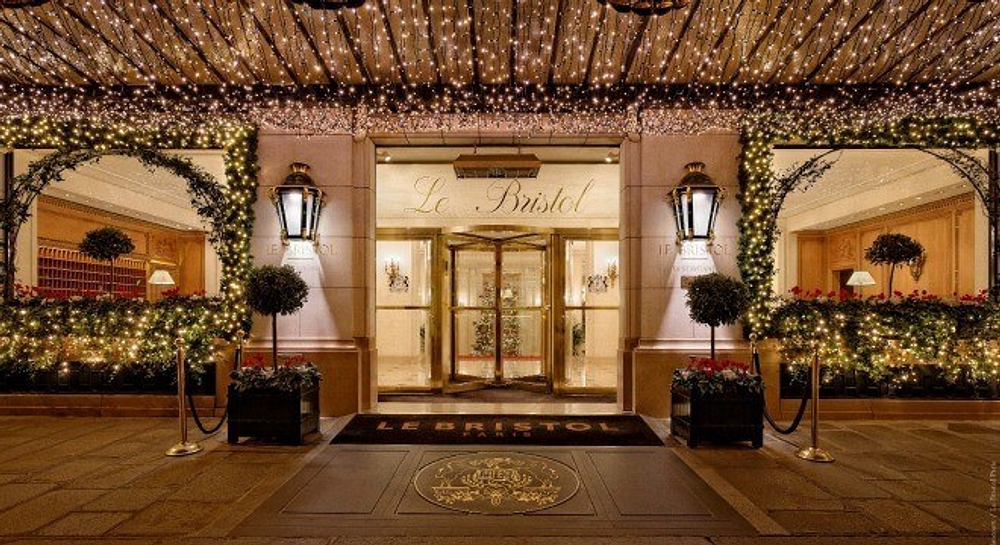 112 Rue du Faubourg Saint-Honoré, 75008
For a Romantic Date Night: Maison Souquet
Previously a Pigalle brothel, but now a jaw-droppingly gorgeous 5 star hotel, the bar at this sexy location is launching their winter menu on 7 December and it includes 10 new creations, many of which are based on well known desserts. Perfect for date night!
10 Rue de Bruxelles, 75009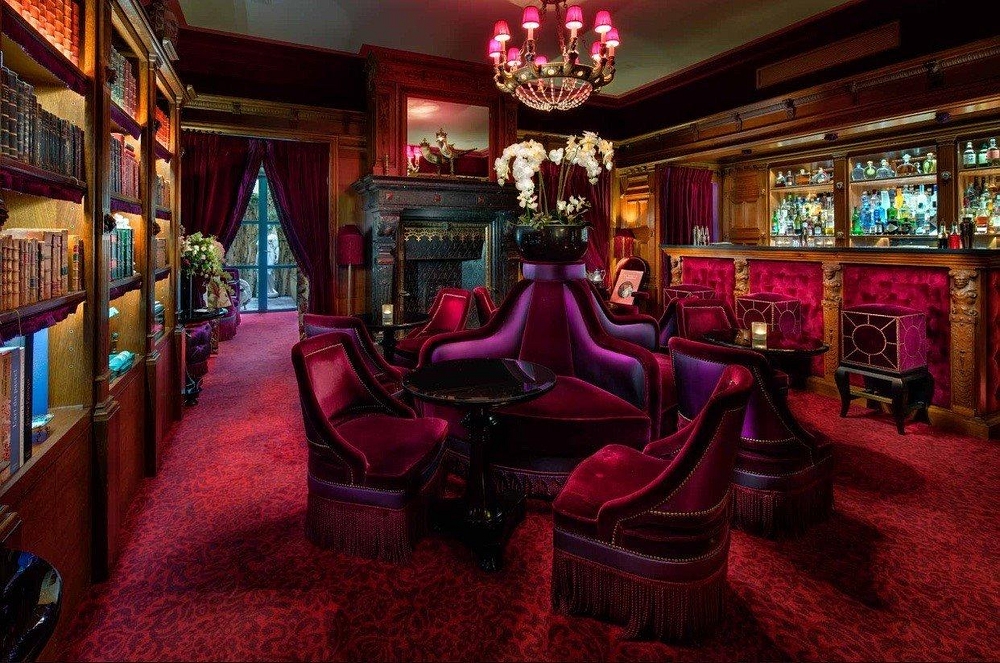 For a Girls Night Out: The Hoxton
Warm up at this fun and fashionable address with their special menu of four Christmas cocktails: Spicy Wine Sour, Mandaritini, Jingle Bell and Mulled Cider. Also on offer: mulled wine and grog. And to really take the headache out of holiday prep, head there for the Christmas dinner on the 24th or lunch on the 25th.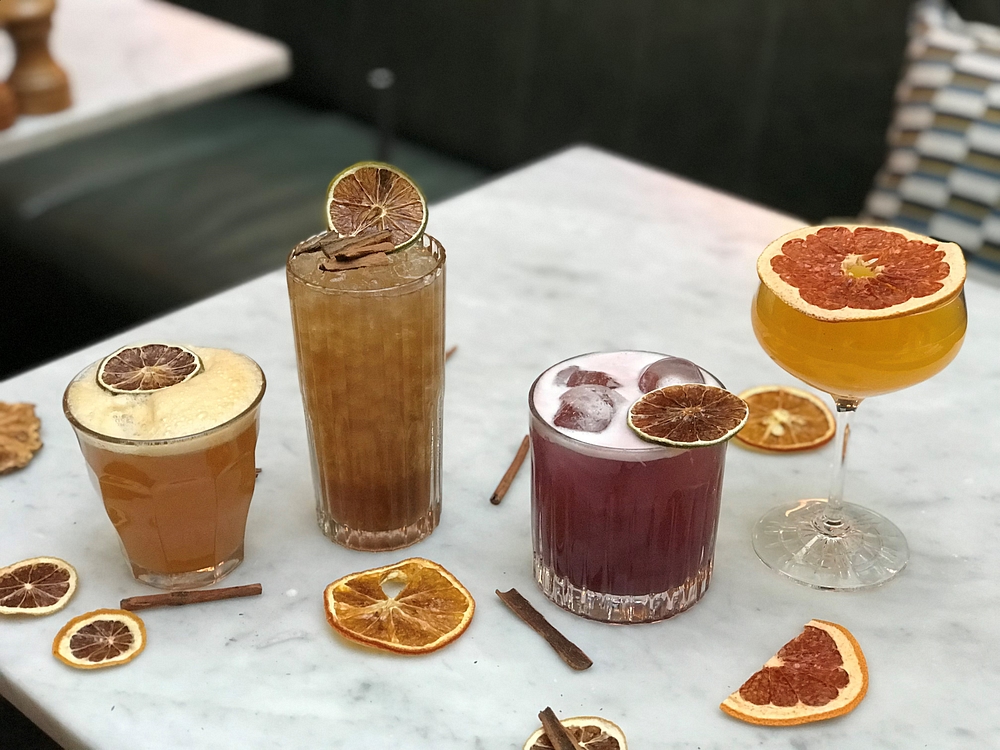 30-32 Rue du Sentier, 75002