Opened in 2017, La Super Marquette is full of eclectic French-made souvenirs that are perfect for anyone looking for a little piece of Paris to take home with them. La Super Marquette is the work of Marie, who moved to Paris 12 years ago from Saint Etienne in the Auvergne-Rhône-Alpes region.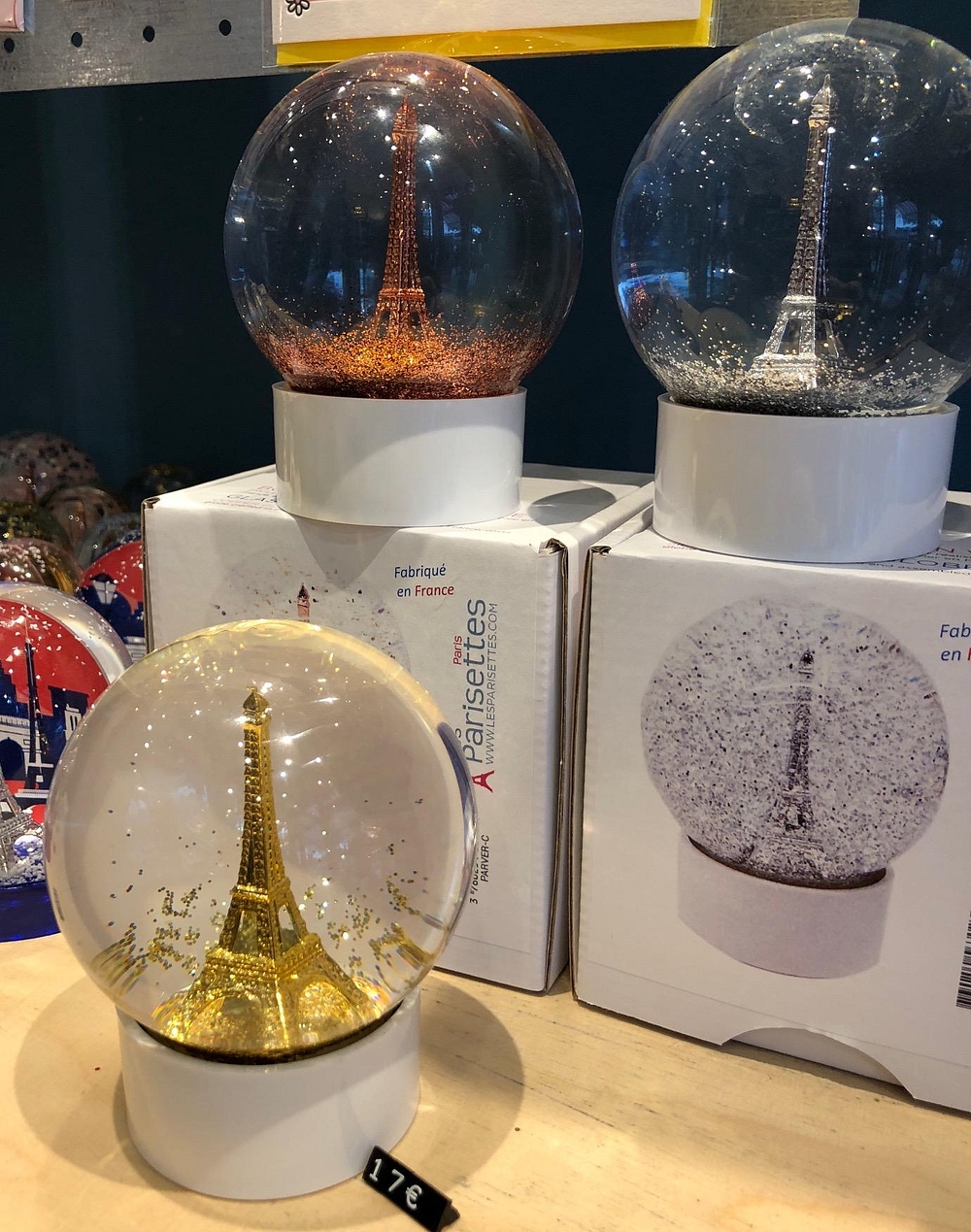 Marie was inspired to open La Super Marquette with the purpose of sharing some of France's finest artisanal items - it is our favourite place to find unique, small business owned souvenirs that she carefully sources herself.  Her focus is on quality, local, authentic, and of course aesthetically pleasing items, highlighting the 'savoir-faire' of France. In her shop you can find a superb selection of unique items both new and vintage - including gorgeous French vintage smocks, cute Paris snow globes, and traditional French string market bags, each of which bears the name of the person that hand makes them in Normandy!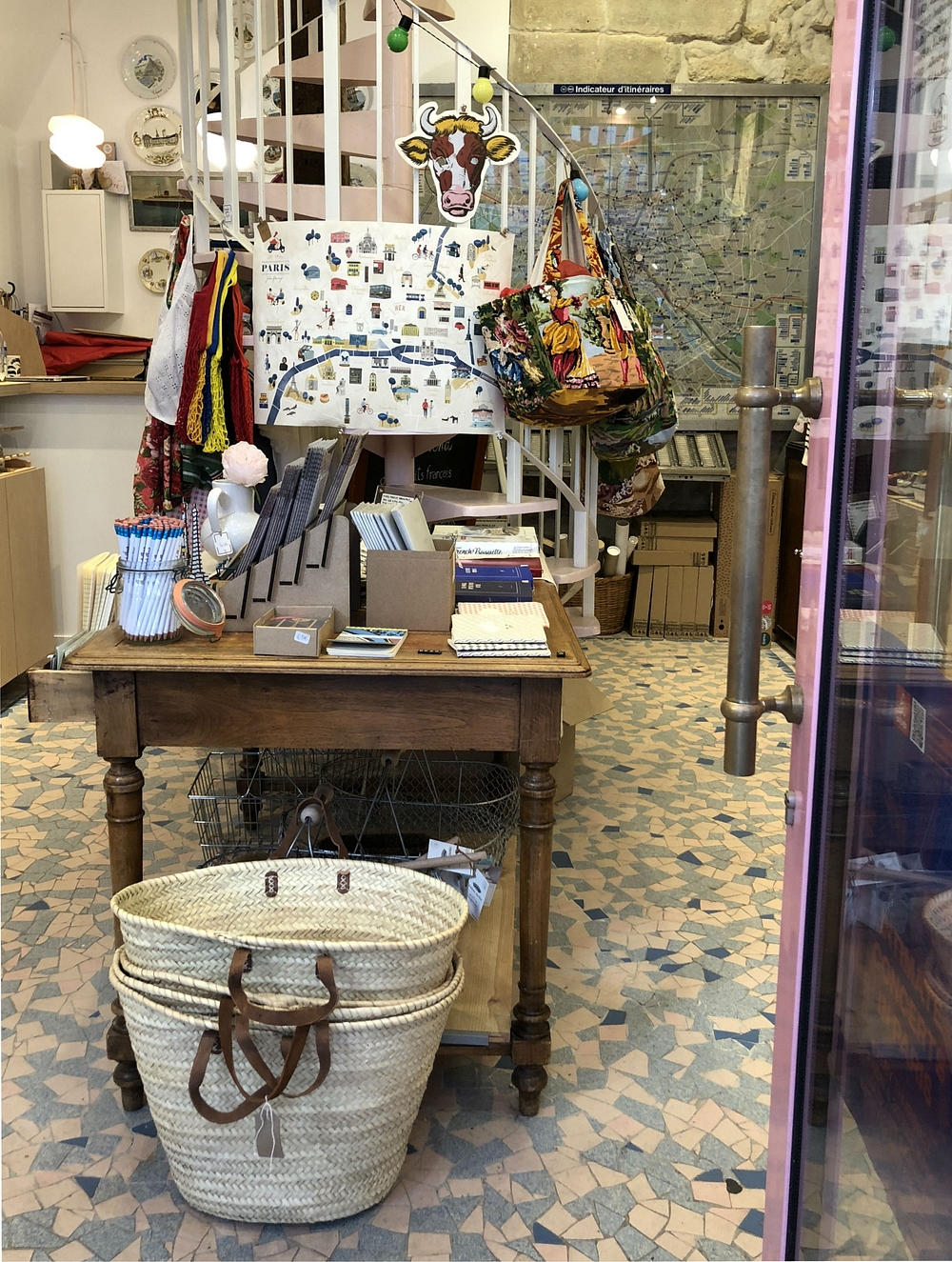 Marie lives in the Château-Rouge area of Paris, just at the base of the Montmartre neighbourhood, a dynamic, colourful and diverse area of Paris which she describes as loud and bustling. Of course, the cerise sur le gateau - the cherry on the cake, is the gorgeous view she has of Sacré-Cœur from her balcony!
Marie is a one-woman show, and while she doesn't always have time to get to her favourite food market, she loves to stop by Paris's famous Marché aux Puces (Flea Market) at Porte de Clignancourt when she is in search of fabulous finds for her charming boutique! Her other favourite haunt is Drouot, one of Paris's famous auction houses where you can find her snapping up wonderful items. In fact, Marie is going to take us along with her one day to see her in action!
Being a sweetheart herself, she does admit to having a sweet tooth -- her two favourite spots are Fou de Patisserie on rue Montorgueil (she loves the selection and in particular the chestnut blueberry éclair), and you can also catch her grabbing a donut from Boneshakers!