When you step into a Patrick Roger boutique, you'd be forgiven for thinking you'd wandered into a space-age jewellery store (or another dimension). In fact, a visit to any of Patrick Roger's boutiques in France (or Belgium) will plunge you into the imagination of this celebrated master chocolatier, - you're just as likely to see a life-sized sculpture of an orangutan as you are a range of inventive bite-sized chocolates in beautiful turquoise boxes.
Roger's imagination seems to know no bounds, whether he's creating a chocolate version of Rodin's The Thinker to celebrate the museum's reopening, or inventing new and amazing creations in his chocolate laboratory in Sceaux, just outside Paris. It was in Sceaux that he opened his first store and became a local favourite, long before his rise to fame. In fact he had started out - as so many artists and creators do - experimenting in his parents' kitchen, and selling little chocolates in their small bakery.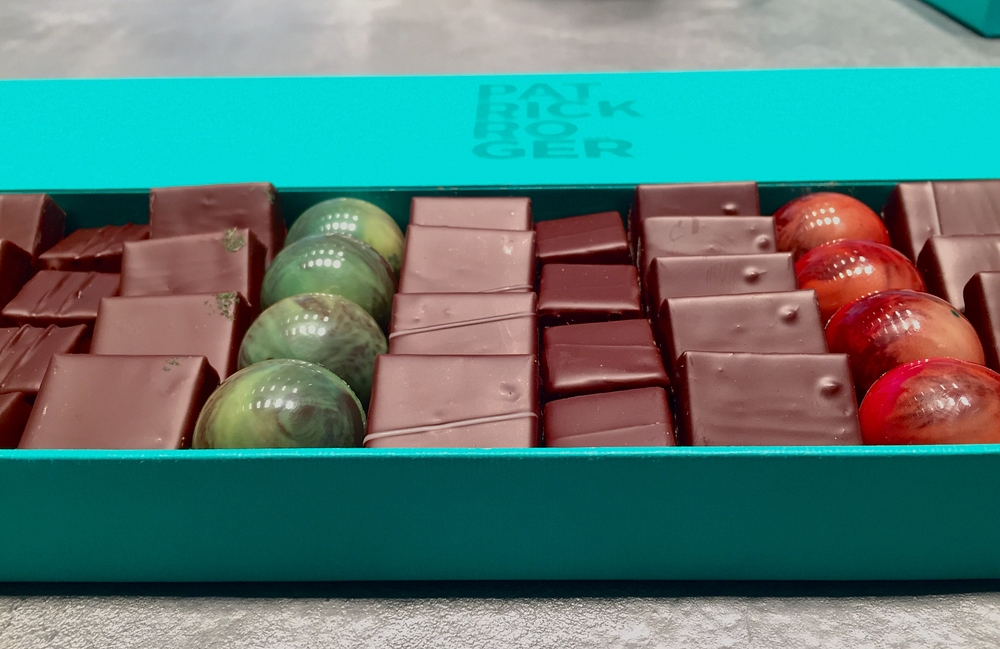 As Roger's talent, imagination (and his sculptures!) grew, so too did his renown. He began creating pieces for big names such as Jean-Paul Gaultier and Serge Gainsbourg and went on to become a Meilleur Ouvrier de France or MOF in 2000 aged just 32. Roger has risen to rockstar status in the chocolate world, and his striking, atmospheric boutiques across Paris offer a glimpse into the imagination of their creator.  Incidentally, each boutique of Patrick Roger's has its own theme, and given that this particular address is in the "rainbow neighbourhood", those with a keen eye may spot a few details worked into the design!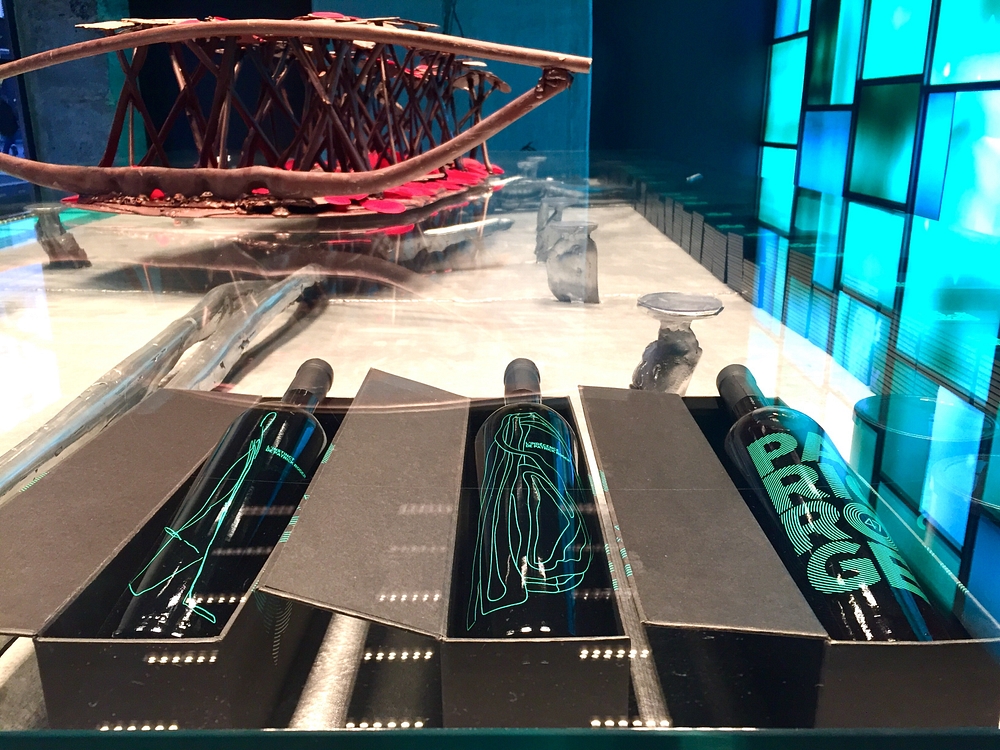 One of these boutiques just happens to be in our Marais neighbourhood (pictured here) so we thought we'd share a little of Patrick Roger's amazing world with you this month from just one of our local chocolatiers (yes, we are very spoiled). For another local favourite, check out our piece on Elisabeth, just a short walk away! 
If you're wondering why there happen to wine bottles in the photograph above, that would be because Patrick Roger also has a small vineyard in the Corbières regions of France, on land where he also grows almonds, olives, lemons, barley and oats using only sustainable, manual techniques. So not only can you indulge in a box of beautiful chocolates made with chocolate that has been meticulously sourced by Patrick Roger himself, you can also pair it with a wine that has been lovingly created with just as much attention to terroir and technique. 
Of course if you'd like to come along and see the Patrick Roger boutique in the Marais for yourself, why not join our fun 2-hour Pastry & Chocolate Tour, where we visit and taste our way through the Marais neighbourhood - and of course make our way to chez Patrick Roger to see it for ourselves!