David Lebovitz certainly needs no introduction in the world of French food - but now with his new book Drinking French, we're delighted to join him as he dives into the world of French drinking too! For a tempting introduction to everything David's new book is about, read on...
"The world of French drinks comes alive in Drinking French, a tasty primer that covers the variety of iconic drinks enjoyed in Parisian cafés and bistros, as well as tea salons, chocolate shops, and cocktail bars across the country.
The book takes you through a typical French day, starting beloved favorites like café au lait, homemade citron pressé (lemonade), herbal tisanes, fresh mint tea, and hot chocolate with salted butter caramel (which you can top with a homemade Armagnac marshmallow from a recipe that's also included in the book), as well as two other versions of French hot chocolate. As the day progresses, you might find yourself craving an icy-cold chocolate or coffee frappé, or a refreshing Spritz cocktail, with a French twist, of course. Other chapters include thirst-quenching apéritifs, recipes for homemade liqueurs and infusions, and dozens of French cocktails, classic and contemporary, culled from the best bartenders in France.
And because it's always nice to have something to eat with when you drink, you'll find a chapter of snacks to nibble on while you sip, with everything from spiced nuts to cornmeal-bacon madeleines. No matter where you live, you can drink with the same joie de vie the French are known for."
In short, this is an invaluable addition to any Francophile's bookshelf. 
You may have seen David hosting fabulously festive cocktail parties via his Instagram account during our confinement period here in France...since, he continues to get out and about (in a responsible socially distance way) to highlight small buisnesses in our neighborhoods. In any case, all this fun festive build up led us right in to one of our favorite months in Paris - July! 
To celebrate the holidays that are upon us this July, and of course the  recent release of Drinking French, we asked David to share one of his favourite summer tipples with us so that we can all raise a glass wherever we are in the world - and we think this one will be perfect for those of you celebrating Bastille Day chez vous (click here for more ideas)! 

So here we are, the delicious, summery, and quintessentially French cocktail Suze & Tonic. Invented in 1885, Suze is a classic apéritif here in France. Made from the gentian root it has a pleasantly bitter flavour and hints of citrus, and is lovely and refreshing - particularly in this recipe! 
Ready for a little French apéritif? Of course you are.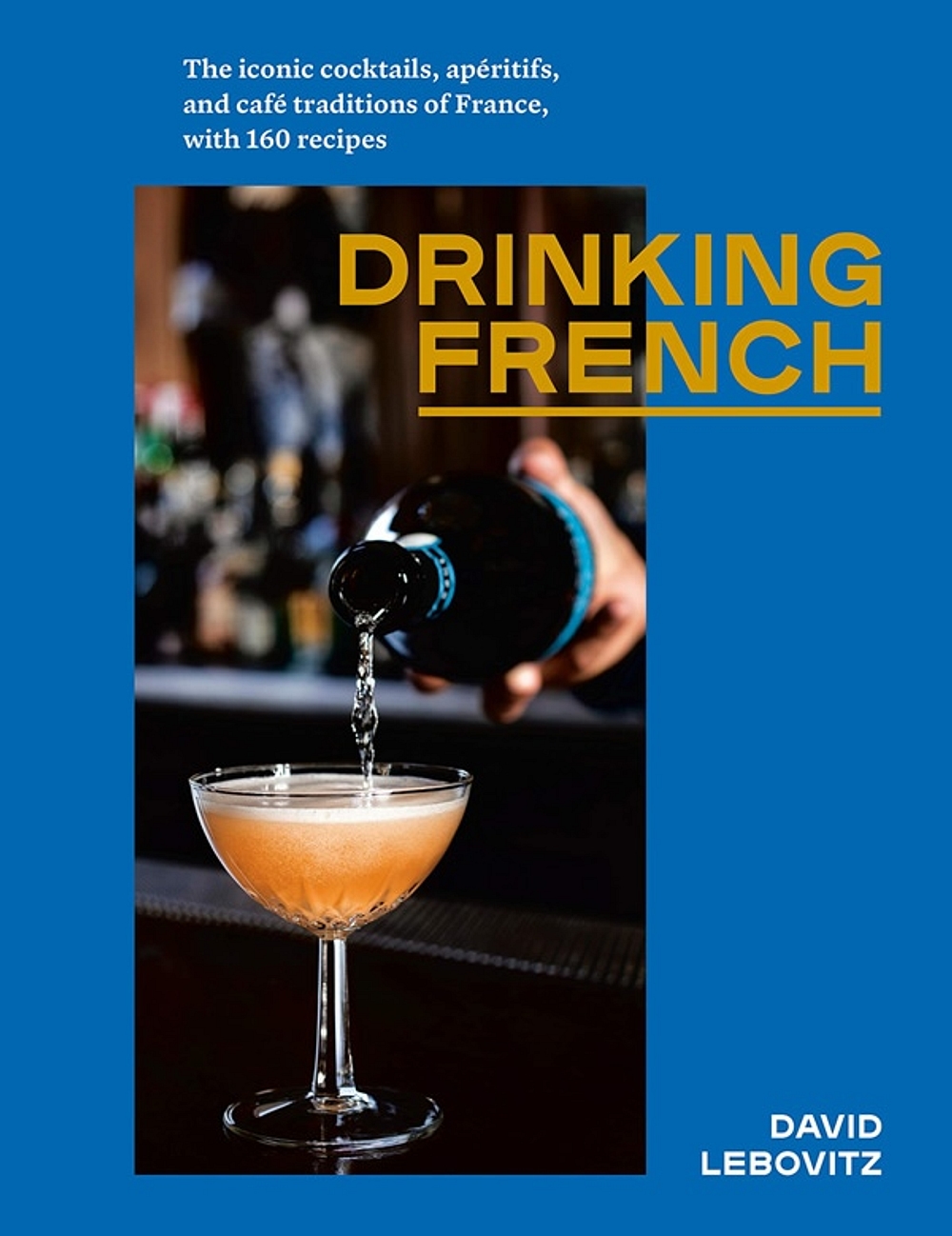 Suze & Tonic
Makes 1 serving
1 ounce (30ml) Suze
3 ounces (90ml) cold tonic water
2 lime wedges, or 1 lemon wedge and 1 lime wedge for garnish
This Gallic take on the gin and tonic swaps in Suze for more thirst-quenching briskness. I enjoy mine with French tonic water, but feel free to use your favorite brand to add sparkle to the drink.
Mix the Suze and tonic water together in a tumbler or Collins glass. Add a handful of ice. Gently squeeze the juice of the lime (and lemon, if using) wedges into the glass, add the rinds, and stir briefly.
VARIATION — To make a Gentian Fizz, a tropical take on the Suze & Tonic, combine an additional 1 ounce (30ml) Suze and 2 ounces (60ml) unsweetened pineapple juice with the tonic water. Add the ice as above, and garnish with a thin spear of fresh pineapple and a lime wheel.