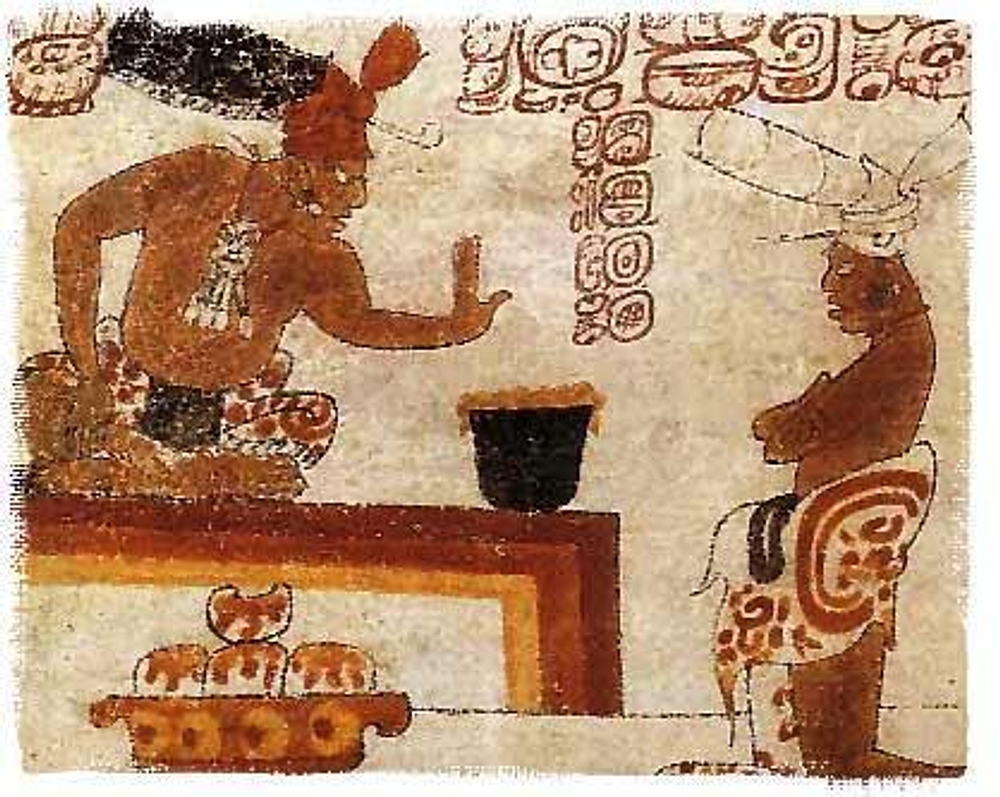 Back when Chocolate was 'Xocolatl"...
Enjoying chocolate as a drink is a treat that's as old as the hills - the Mexican hills that is, where the ancient Olmec civilisation were grinding cacao beans for drinks as early as 1500 BC. A little later, the early Mayans considered cacao not just a social and cultural mainstay, but also a sacred food - well, it's now 3500 years later and chocolate is still pretty sacred to a lot of us!
Cacao seeds have always been a luxury, and could even be used as a dowry in Mayan civilisation - there is even evidence that potential wives had to prove they could make the famous cacao drink - Xocolatl - with the proper amount of froth. 
Chocolate comes to Europe
When chocolate finally came to Europe in the 16th century, it was every bit as prestigious as it had been in Mexico. Brought to Spain by Cortés to delight the royal family, it quickly became a decadent luxury for the courts of Europe. As the cacao bean could only be found in South America it was very, very expensive, meaning only the aristocrats of Europe could afford such a luxury.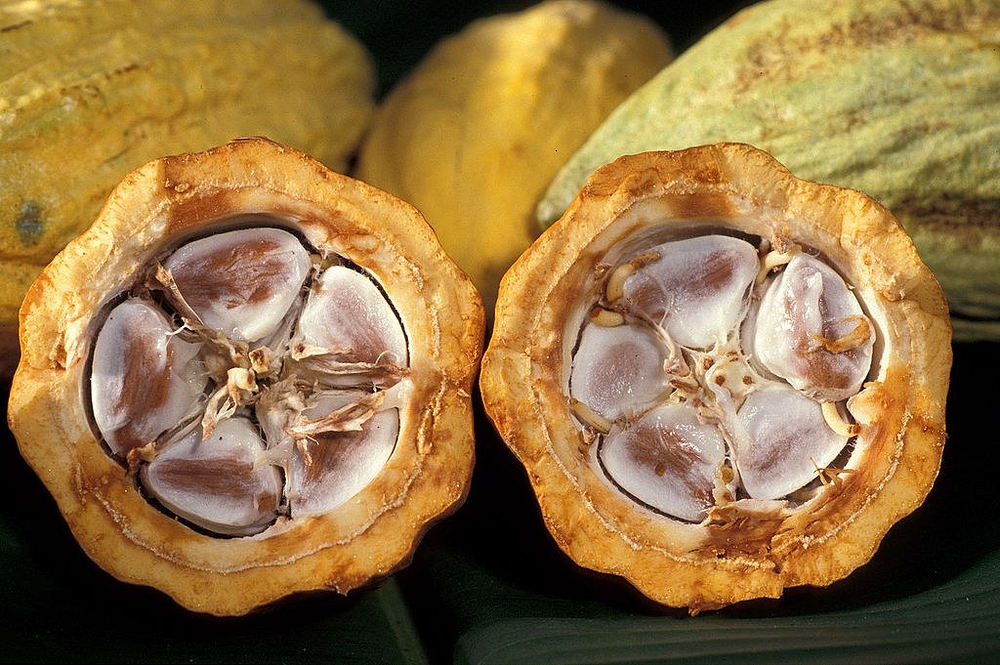 Hot chocolate spread from the nobility to society in the 1660s, when the first "chocolate house" was opened in London and it became possible for the everyman to partake in the fun. Since then, we have seen many different manifestations and variations of this comforting brew. Just remember, never feel guilty when you are indulging in a cup because hot chocolate was used to treat liver and stomach problems up until the 19th century!
Hot Chocolate in Paris
There are many different ways of drinking hot chocolate now, from adding spices, to doubling the cream...really, we all have our favorites! So we decided to poll our lovely Instagram community to see which places consistently made the cut, and here we are ! Read on to learn about the chocolat chaud scene à Paris!
So, here's who made the list (in no particular order) : 
Angelina
Les Deux Magots
Un Dimanche à Paris
Edwart Chocolatier Paris
Jacques Genin
But first, exciting chocolate news for November 2018!
You needn't be a guest at the lovely Jardins du Marais to enjoy a little of their expert hospitality. This year, the hotel's beautiful cobbled courtyard will be transformed into a winter wonderland filled with thousands of twinkling fairy lights! 
What's more - there will be chocolate. Yes, expert pâtissières and chocolatiers Hugo & Victor will be setting up a gourmet chalet that also happens to be....a Chocolate Bar. Literally. 
You'll find Hugo & Victor's famous macarons, financiers, candied chestnuts, moreish waffles and home-made chocolate spread, just waiting for you to enjoy under the heated lamps as you sip your smooth hot chocolate! 
Open Friday, Saturday & Sunday from 3-9pm from the 9th November 2018. 
74 Rue Amelot, 75011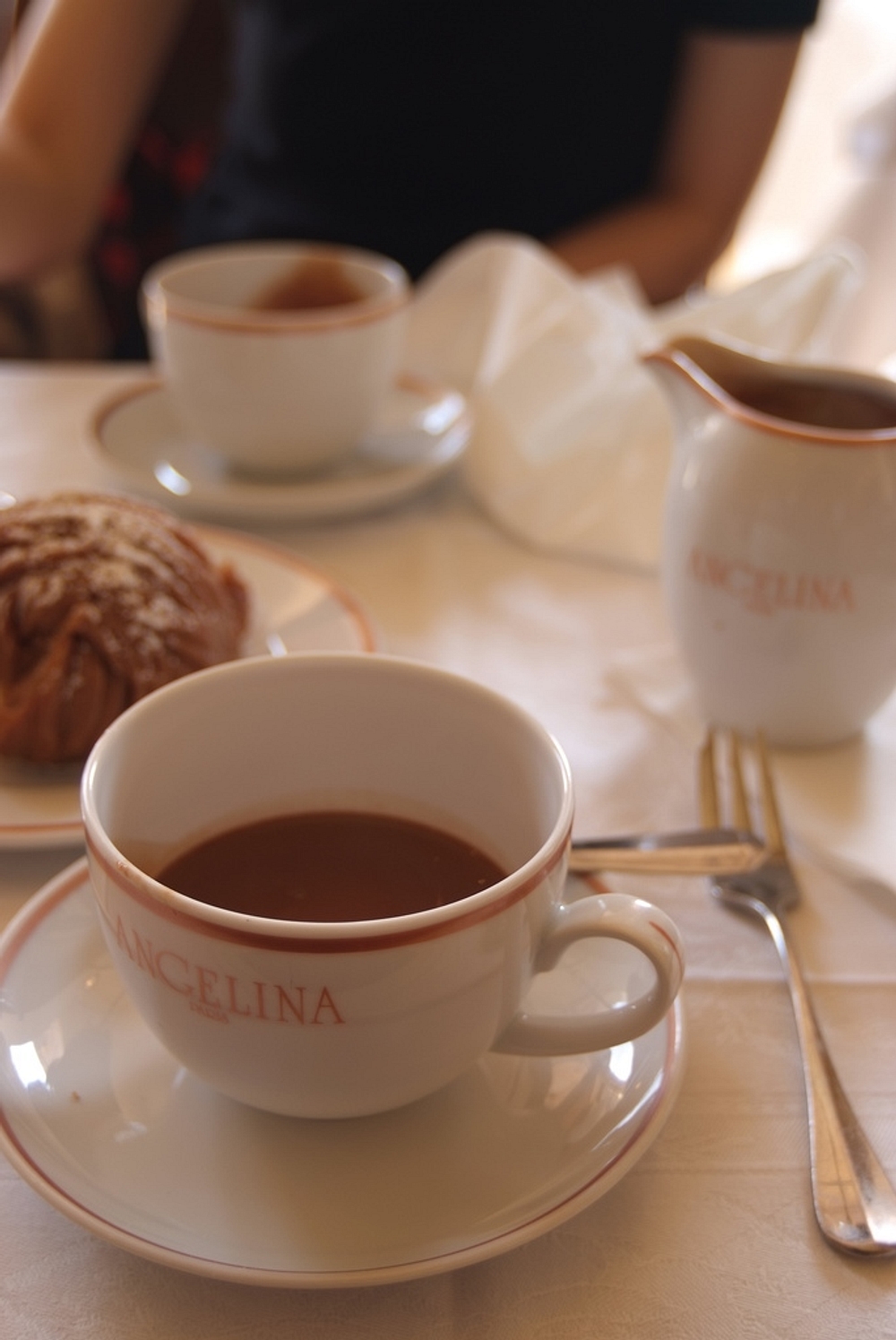 Angelina has been supplying Parisians with hot chocolate since 1902 and is generally the first establishment that springs to mind when you ask people about hot chocolate in Paris. Their white chocolate version is a must. 
Also, if you can't be in Paris to try some hot chocolate this winter, then don't worry, Angelina also sell sachets and drinks online!
226 Rue de Rivoli, 75001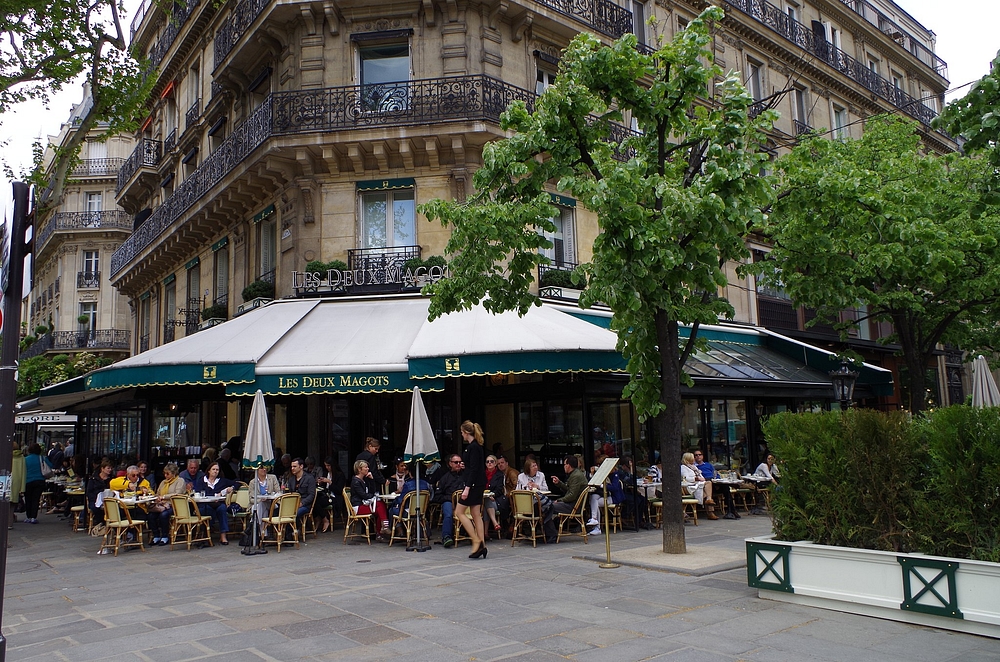 Les Deux Magots is one of Paris' oldest cafés and is generally associated with Parisian culture and the literary scene because such writers and artists as Andre Gidé, Hemingway and Sartre used it as their local haunt. These days there are perhaps more tourists than artists here, but Les Deux Magots do serve a delightful chocolat chaud. 
They have two different styles on offer here: either old-style or Viennese style. The biggest difference? Viennese uses an egg yolk to thicken the consistency...who knew!
6 Place Saint-Germain des Prés, 75006 
Jacques Genin
Jacques Genin was named one of the top French chocolatiers by the Club des Croqueurs de Chocolat in 2010 and this title is certainly merited if you account for the long lines that appear outside his boutique here in Paris. Here, you don't just get a hot chocolate, but an actual teapot full of this scrumptious elixir. 
133 rue de Turenne, 75003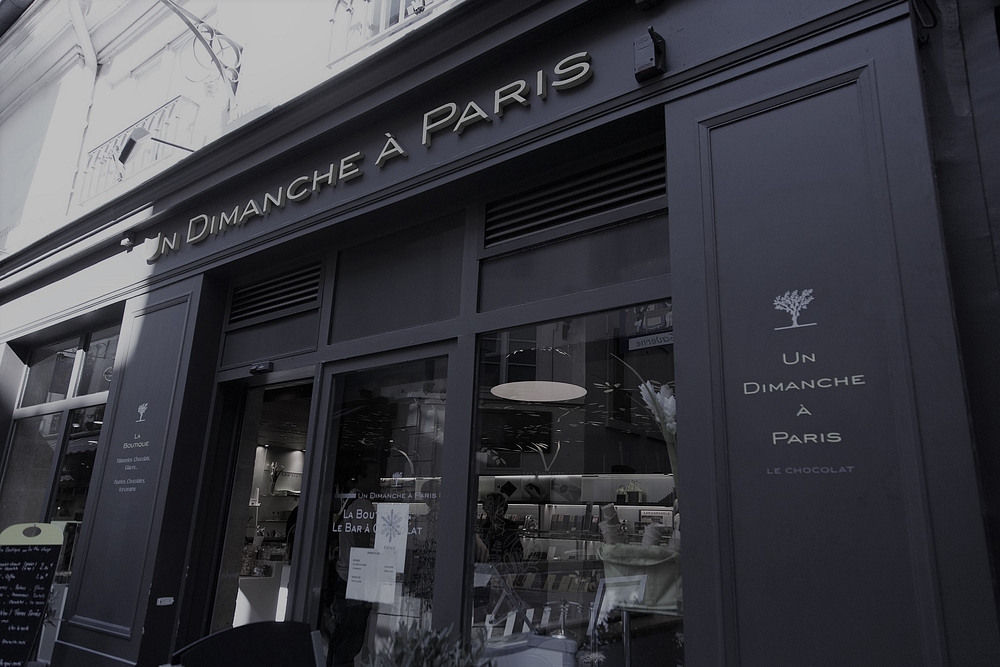 Un Dimanche à Paris (Sunday in Paris) is not only famed for the thickness of its hot chocolate but also the fact that they have a wide selection of cakes and sweet things to accompany it. This is the perfect place for a sweet treat on any day of the week, not just Sunday!
4-6-8 Cours du Commerce Saint-André, 75006 
Edwart Chocolatier Paris has blessed Paris with not just one café, but two! This is the perfect place for all things chocolate because not only can you indulge in an authentically French hot chocolate but they also sell chocolate spreads, bars of chocolate and even chocolate-making classes. This is a must visit for all you chocolate addicts out there.
17 rue Vieille du Temple, 75004 
244 Rue de Rivoli, 75001
And of course there is so much more to discover! We have even created a little map for you, to set you on your way to Chocolat Chaud escapades !
Honorable mentions go to : La Maison du Chocolat, Carette, Cafe de la Paix...and more ! You can find your best fix with our interactive Hot Chocolate in Paris Map Here!
Also, if you would like to try out making your own hot chocolate then here is the perfect recipe!
Ingredients
500 g whole-fat milk
500 g whipping cream
185 g dark chocolate
1 Vanilla bean, split in half, seeds scraped out
2 tbsp honey
2 pinch cinnamon
Directions
Chop chocolate and place in a saucepan.
Bring the milk and cream to the boil in another saucepan along with the vanilla bean pod and seeds, honey and cinnamon.
Pour the milk and cream mixture onto the chopped dark chocolate and leave to reduce gently for 5 minutes, stirring constantly.
Use an immersion blender to emulsify. Serve immediately.