Tell us a bit about you.

I was born and raised in Orange County, California, and moved to New York City right after college, which is where I met my husband. He's a diplomat, so we move all the time. Currently his job is in Washington DC, but we've also been posted to Beijing, Paris, and the United Nations in New York. Because we move so often, we bought a small apartment in Paris to have as a home base. It's a shoebox – but it's our shoebox. I spend about three to four months here in Paris.
Where do you live in Paris and what do you like about your neighborhood?
We live in the 7ème arrondissement, near the Champ de Mars. When I first moved to Paris, I judged the neighborhood by its stereotypes and dismissed it as stodgy and boring. But when I started working at the American Library in Paris – which is in the 7th, a few blocks from the Eiffel tower – I discovered the quartier is full of old-fashioned, familial charm. We have 50-year-old cafés serving vin de pays and perfect omelettes aux fines herbes instead of Brooklyn-style cocktail lounges or neo-bistros with odd-shaped plates – and honestly that's kind of a relief. I love the intersection of food, history, and culture that's so much a part of France, and I'll always be a sucker for classic Paris.
Where do you do your weekly shopping and what's in your basket?
For years I lived above the boulevard Raspail market, and it remains my favorite. But these days, my closest market is avenue Président Wilson, which is beautiful – and I love shopping there – but can also be quite expensive. I try to only buy special produce at the market – like the first gariguette strawberries in spring, fresh summer shell beans, or melons, peaches and other stone fruits are all things I'd buy at the market as a special treat. For everyday vegetables (cauliflower, potatoes), I head to my favorite primeur on rue Cler, or the supermarket.    
What is your favourite sweet indulgence and where do you find it?
I don't really have a sweet tooth – in fact, I've joked that cheese is my chocolate of choice. So with that in mind...
–I adore the stuffed brie at Laurent Dubois – they prepare them with a few different fillings that vary by season. Brie stuffed with walnuts is wonderful, as is the brie stuffed with summer truffles. But for a completely knock-your-socks-off experience, I recommend the brie aux cèpes – which is filled with porcini mushrooms. It is life changing.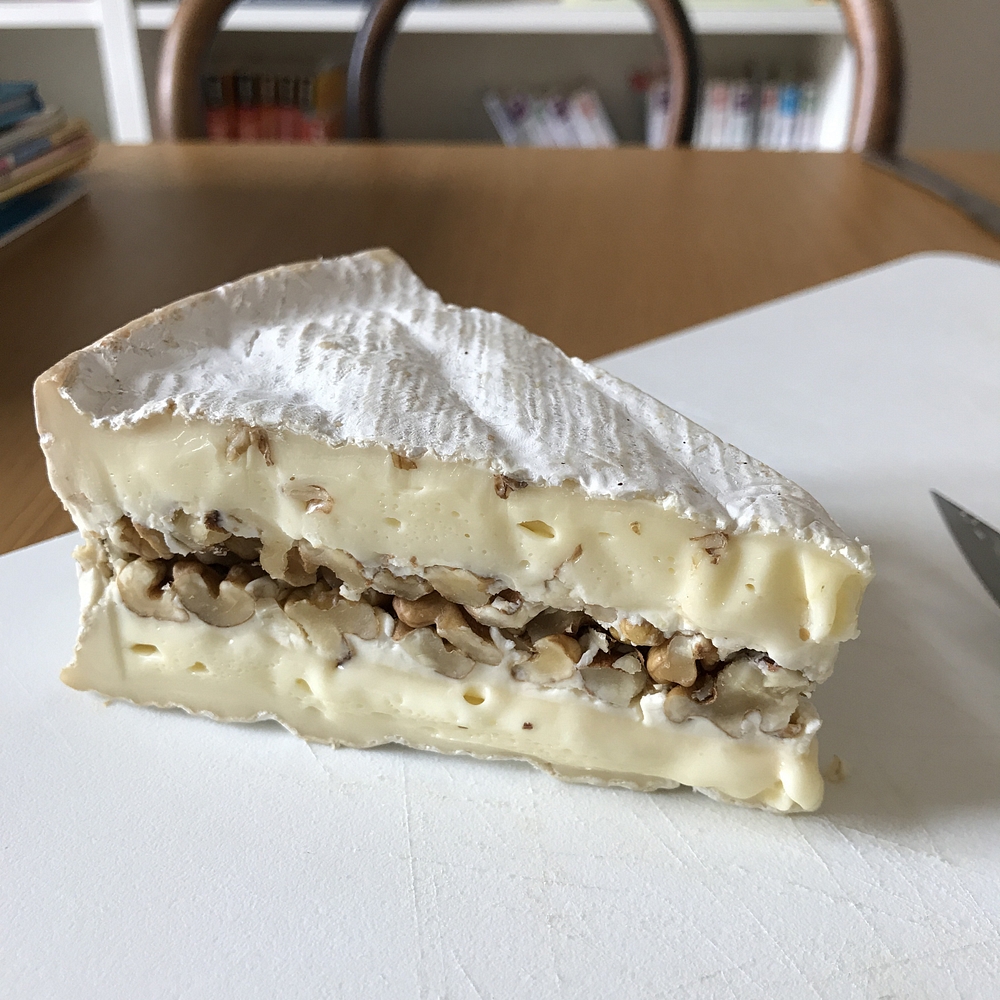 –I love mountain cheeses like Comté, Gruyère, Etivaz, and Beaufort. They're often produced from the milk of a single herd of cows that have grazed on alpine grass and flowers. Most good fromageries have a selection of these, including Marie Quatrehomme. Look for the word "alpage," which means "alpine pastures."
–Mimolette is a round, orange cheese from northern France that has a grey, riddled crust – it looks like the surface of the moon. It's one of the few cheeses where fromagers encourage the proliferation of cheese mites (most other cheeses are kept assiduously free of mites). As a result, it has a savory, caramel, almost floral flavor. I first learned about this cheese and its mites from the fromager Michel Foucherou at Fromagerie d'Auteil – he's a Meilleur Ouvrier de France and a font of knowledge. His shop is wonderful.
Beurre aux algues or seaweed butter is a product of Brittany and delicious on toasted baguette. Made of beurre de barratte, which is butter churned from fermented cream, it has a delicate, briny flavor that whispers gently of the sea. Most good fromageries carry specialty butter and cream, but the best selection is at La Grande Epicerie, which has an entire refrigerated aisle devoted to butter – smoked butter, vanilla butter, pepper butter, piment d'Espelette butter, and more. It is mind-boggling!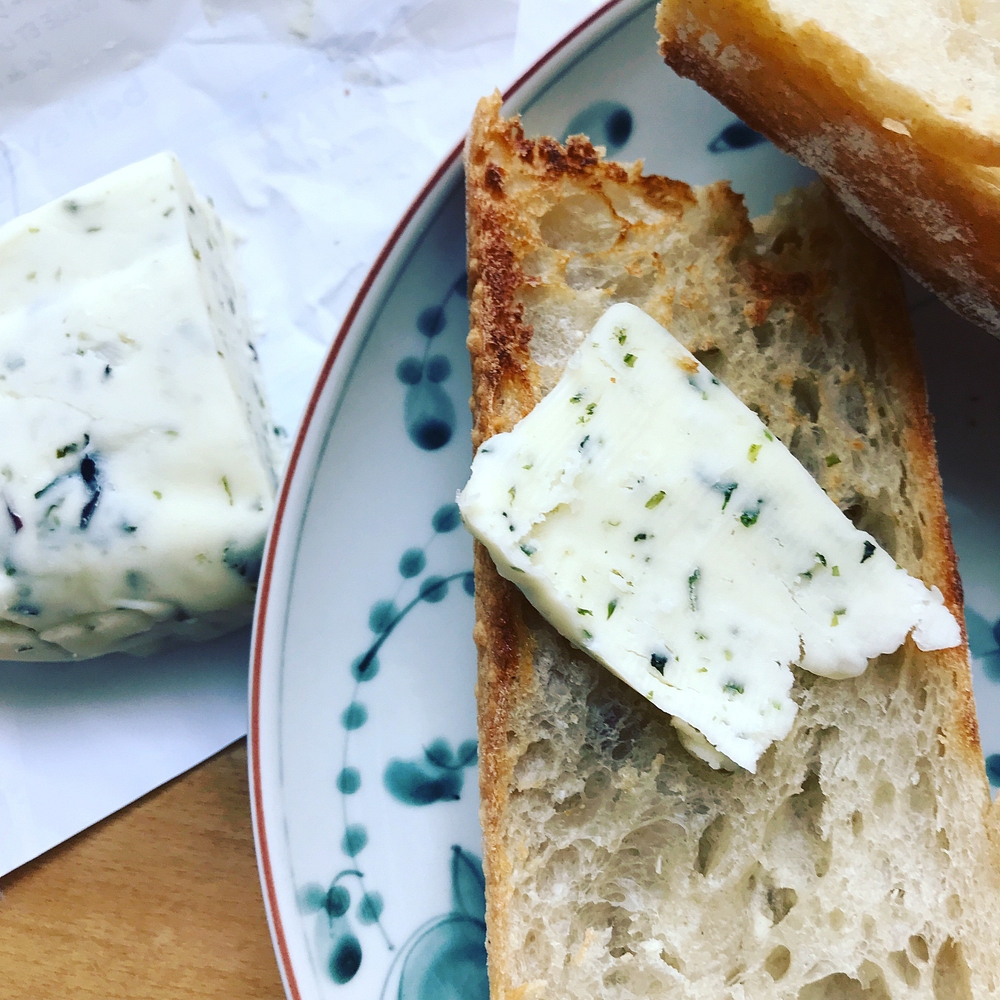 Everyone loves a Sunday Brunch - what's your favourite spot?
My favorite place for a lazy Sunday meal is Le Mistral, a café in the 20th. My husband has been going there since he was an exchange student in Paris and the owners – brothers Didier and Alain Miquel – are some of our closest French friends. Didier and Alain are from Aveyron, in south-central France, and they serve Aveyronnais specialties like aligot (cheesy mashed potatoes), farçous (savory pancakes of Swiss chard), and truffade (a sort of rustic potato gratin). Because we've been going to le Mistral for so many years, we know a lot of the regulars, so a meal there is always very long and convivial, and Didier or Alain always join us for a glass of wine when they have a minute.
What's your favourite comfort food to make?
I'm not sure how – maybe it was researching and writing a book set in Burgundy? – but this past winter, I became a gougère cheese puff addict. Made of pâte à choux, they sound intimidating, but it turns out they're simple enough for a four-year-old to make. My daughter and I made batch after batch as we whiled away the snow days. After so much experimenting, I finally developed a perfect recipe, which I'm delighted to share.
For Ann's superb Gougères recipe, click here!
What is the inspiration behind  your new book?
The Lost Vintage is about an ancestral Burgundy vineyard, a lost diary, an unknown relative, and a family secret kept since World War II. I first visited Burgundy in 2010 to research an article on Thomas Jefferson's favorite vineyards in France. The minute I set foot in the region, I was captivated by the vine-covered slopes and charming villages. And if I sensed ghosts there, hovering amid the beauty, they only added to my fascination. I think the seed for this novel was planted then. A few years later, I volunteered at "les vendanges," the annual grape harvest, at AR Lenoble in Champagne. It was an unforgettable experience of physically demanding work, community, and a possibly haunted guest room? I kept a journal and this story was born from those wild scribblings.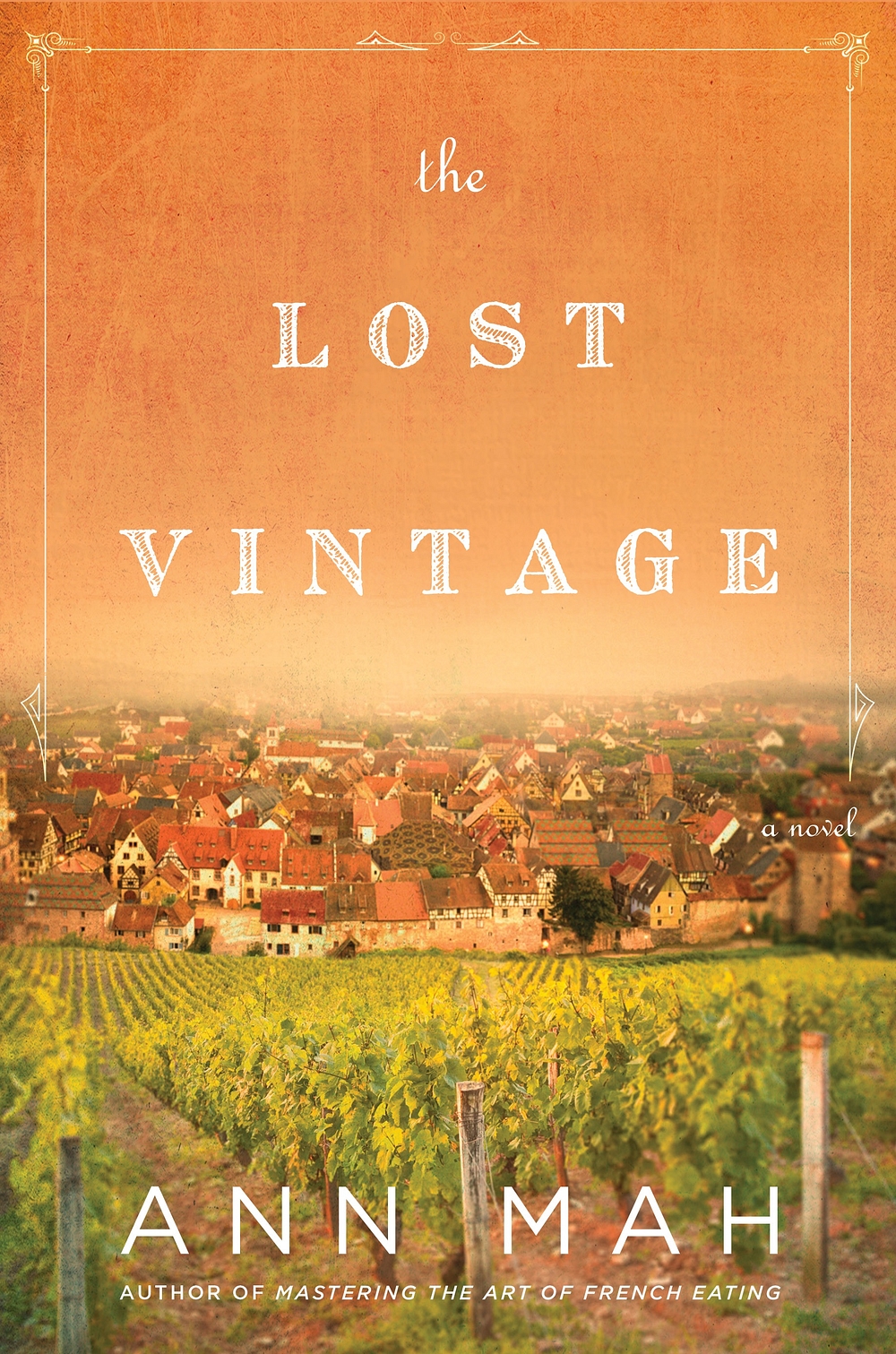 You will want to be among the first to get your hands on this wonderful book. Be sure to look at Ann's site here for more information.
Be sure to visit Ann here !
Ann's Address Book 
Laurent Dubois - 47 Ter Boulevard Saint-Germain, 75005 Paris 
Marie Quatrehomme - 62 Rue de Sèvres, 75007 Paris
Fromage d'Auteil -  58 Rue d'Auteuil, 75016 Paris 
La Grande Epicerie - 38 Rue de Sèvres, 75007 Paris 
Le Mistral-  401 Rue des Pyrénées, 75020 Paris