December is such a fun month with so much to enjoy, we thought we would join in the celebrations with a bumper version of our Monthly Pastry guide - by rounding up the top ten festive favourites in France! Who knows, this Top Ten might inspire your own baking adventures this holiday season, we certainly hope so! Let's dive in! 
Bûche de Noël
This is an annual extravaganza we look forward to every December - the amazing array of Bûches de Noël or Yule Logs that emerge from the most famous kitchens across the city. If you want to see 2019's most exciting entries just click here, or if you want to read all about the history of this yearly treat click here. 
Marrons Glacés

These little glazed and candied chestnuts can be included as part of grander desserts or just enjoyed on their own, and they've been around for quite a while! When the crusaders returned from the Middle East with sugar, it wasn't long before the Chestnut-growing south of France put two and two together to create Marrons Glacés. Louis XIV's court was a big fan of them, and that trend doesn't seem to be slowing in France!
Find them at: A la Mere de Famille, 35 Rue du Faubourg Montmartre
Calissons
Bring a little bit of Provence to your holiday table with these moreish little treats called Calissons, which find their roots down in Aix-en-Provence, the beautiful little town in the south of France. These oval shaped sweets go all the way back to the 15th century, when they were invented in time for the wedding feast of King Rene d'Anjour and Princess Jeanne de Laval. Calissons are made of three delicious layers - a deliciously soft paste of candied fruit, crushed almonds, honey, orange peel and orange blossom, then a layer of wafer paper, and a topping of smooth icing to transform them into the lovely petal-shaped treats they are! 
Find them at Marché Maubert & Marché Monge, at the honey stand we love so much!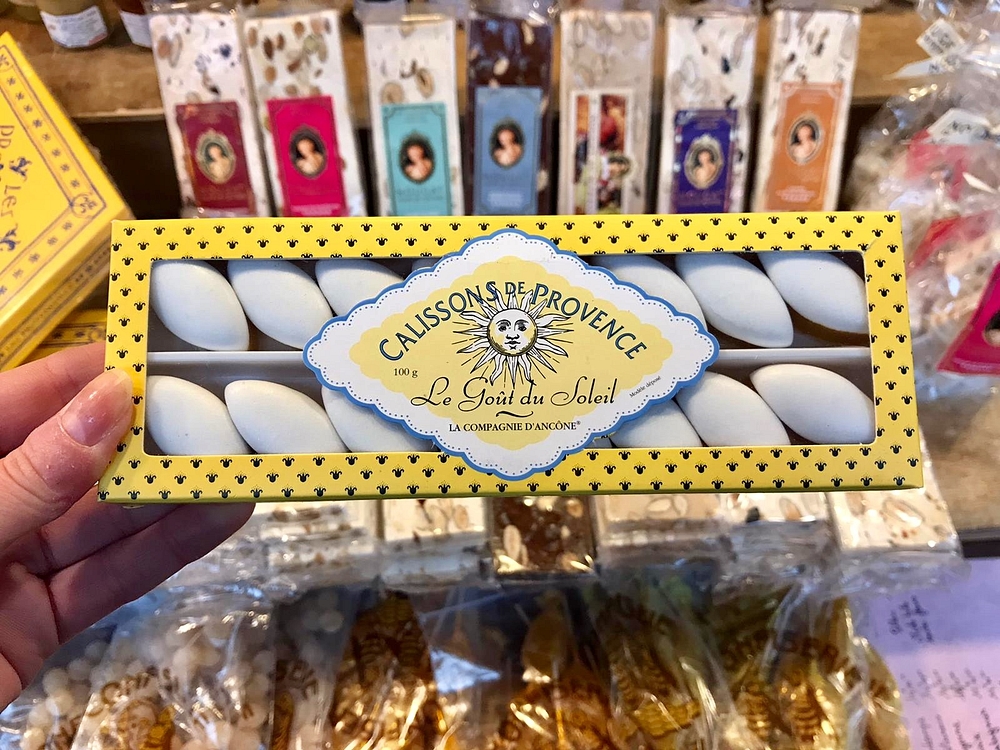 Poached Pears
As you will already know, vin chaud (literally hot wine) is a firm favourite during the winter season, but it can also be a great way to poach pears for a fancy dessert! Recipe? See below! For the vin chaud too? Why not!
Poire Pochée au Vin
Serves 6
6 pears
750 ml red wine
250 g sugar
2 cinnamon sticks
4 cloves
½ tsp ground ginger
Peel of 1 orange
Peel the pears and scoop out the core.
Pour wine into a saucepan and add all the ingredients, except the pears. Leave to simmer gently for about 10 minutes.
Gently transfer pears into the wine syrup and cook for about 20 minutes, until tender. Serve in a glass with some wine syrup
Truffes aux Chocolat

These decadent chocolate treats were invented in France - legend has it - on Christmas Day 1895 by the French pâtissier Louis Dufour - so it's no wonder they're a staple feature of the French festive season! A lovely little gift for friends or family who love to indulge, these little round chocolate treats are named after another luxurious food item - wild truffles, of course! 
Find them at: Maison du Chocolat, 19 Rue de Sèvres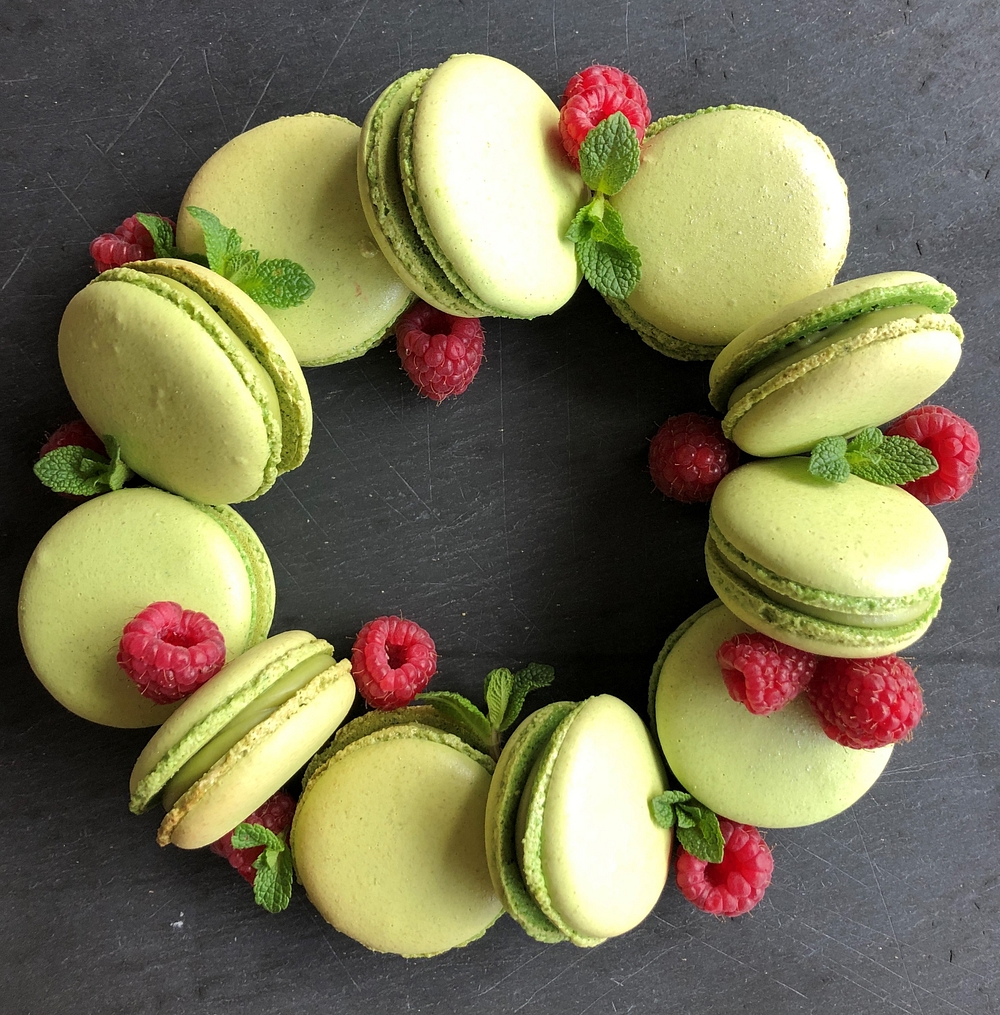 Macarons
They're delicious all year round and always full of colour and fun (not to mention flavour) but during the holiday season it reaches a whole new level! Presenting a lovely selection of macaron colours and flavours as a festive treat never fails to impress! You can read all about the history of the Macaron right here, or you can join us and learn how to make your own at home. 
Check out the winter flavours at Pierre Hermé which include Orange de Noël, Gingerbread & Chocolate, and even Foie Gras flavour! 18 Rue Sainte-Croix de la Bretonnerie
Sablé Cookies - Shortbread cookies
These are such good fun to make with children, and can be cut into lots of different festive shapes. We love our Eiffel Tower cookie cutter (available in our little Boutique here at La Cuisine Paris) and they're so much fun to decorate however you like! Get messy in the kitchen with these lovely (and tasty) cookies. 
2 egg yolks
80 g sugar
100 g salted butter, at room temperature
200 g flour
8 g baking powder
(1/2 lemon peel, grated)
To decorate : colored sugar sprinkles, chopped pistachio, pink pralines, …
Put the egg yolks and sugar into a bowl and beat together. 
Add the butter a little at a time and cream together.
Add the flour, baking powder and the lemon peel. Refrigerate for at least 1 hour.
Preheat the oven to 180°C.
Roll out the dough and cut out whatever shape of cookie your heart desires. 
Transfer to a baking tray lined with parchment paper, then bake for about 10-15 minutes.
Decorate like crazy! (We like drizzled melted chocolate...