French Favourites to look out for! 
We think one of the best ways to enjoy a new country is to visit 'like a local'...and beyond going to the open Markets, you of course have those spots like supermarkets that are our secret places to discover - and pick up some fun souvenirs!
Fleur de sel 

Fleur de Sel, is a great item to return home with, as it's the 'creme de la creme' when it comes to the salt world. Carefully harvested from the top of the sea bed along the coast of Brittany and Normandy, this salt is best as a finishing salt - a little sprinkle atop your favorite dish and you will get that delicate salty crunch you are looking for. Whether or not you can get it back home, nothing beats a gift carried over (with love) by hand.
Honey
France takes their honey seriously - and there is even a honey made here in Paris from the hives in the Luxembourg gardens! - so a lovely local French honey can be a real treat to take home. You'll find a whole range in every supermarket in Paris.
Soaps 
One of the most iconic purchases for anyone who loves a good old fashioned soap, Savon de Marseille or Marseille soap can be found alongside a whole host of delicious smelling alternatives for the perfect French bathroom or kitchen. Easy to pack and light on the budget, this is a lovely, distinctly French cadeau (gift)!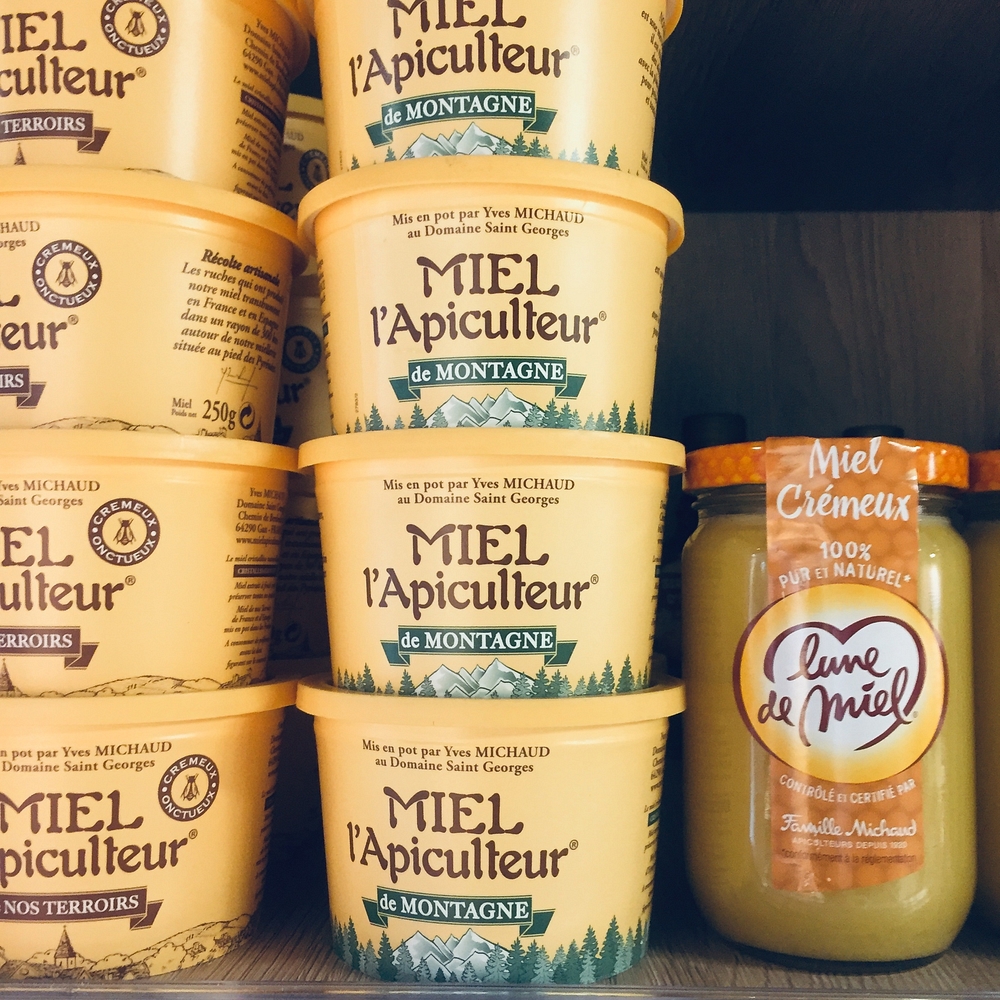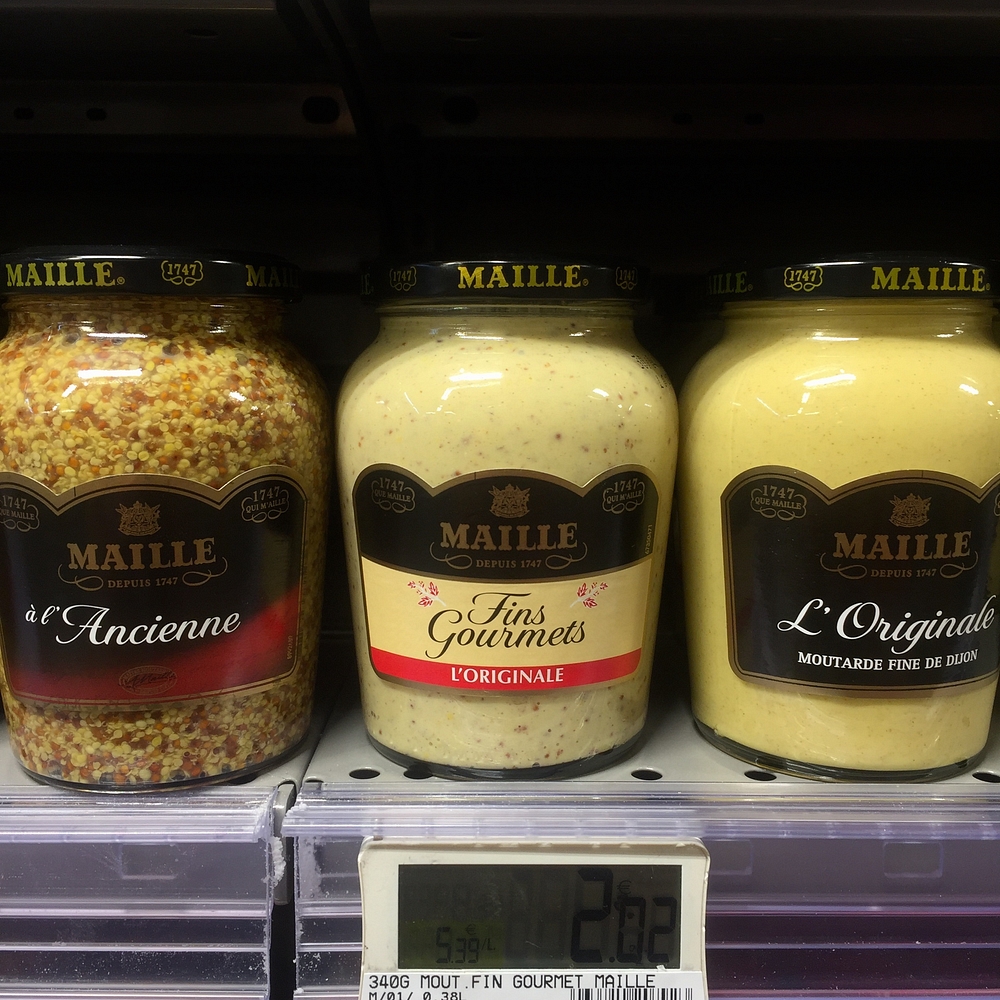 Mustards 
French Mustard is always in our shopping bag - and what could be more French? You'll find a good range of mustards in the supermarket, and often we just love to keep it simple with a jar of Amora. If you are a mustard fan in general and want to have ideas of what to do with it when you get back home, we did a little piece that you might enjoy, take a look here.
Piment d'Espelette
Piment d'Espelette Given it is the only spice made in France, it is probably on top of our list of specialty items that we love to travel with. Bright orangish-red, it is a multiple purpose spice from the Basque region of France – think of it as a lovely combination of  cayenne and paprika with a 'warm' rather than 'piquante' flair. It's a staple in the average French pantry and you can buy in any local grocery store. Here at the school, we get ours from a very high quality small producer that we love.   
Jams
Where would we be without the red and white chequered jars of Bonne Maman preserves and jams? An absolute classic French purchase, you can find them lining the shelves in all Parisian stores - in every conceivable flavour! 
Wine
Well, what more can we say - great wine is one of the greatest joys of being in France! There are literally walls of wine in supermarkets across France, meaning there's something for every palate, budget and taste. If you don't want to risk it in your suitcase of course, check out our Tour de France wine selection here - delivered straight to your door!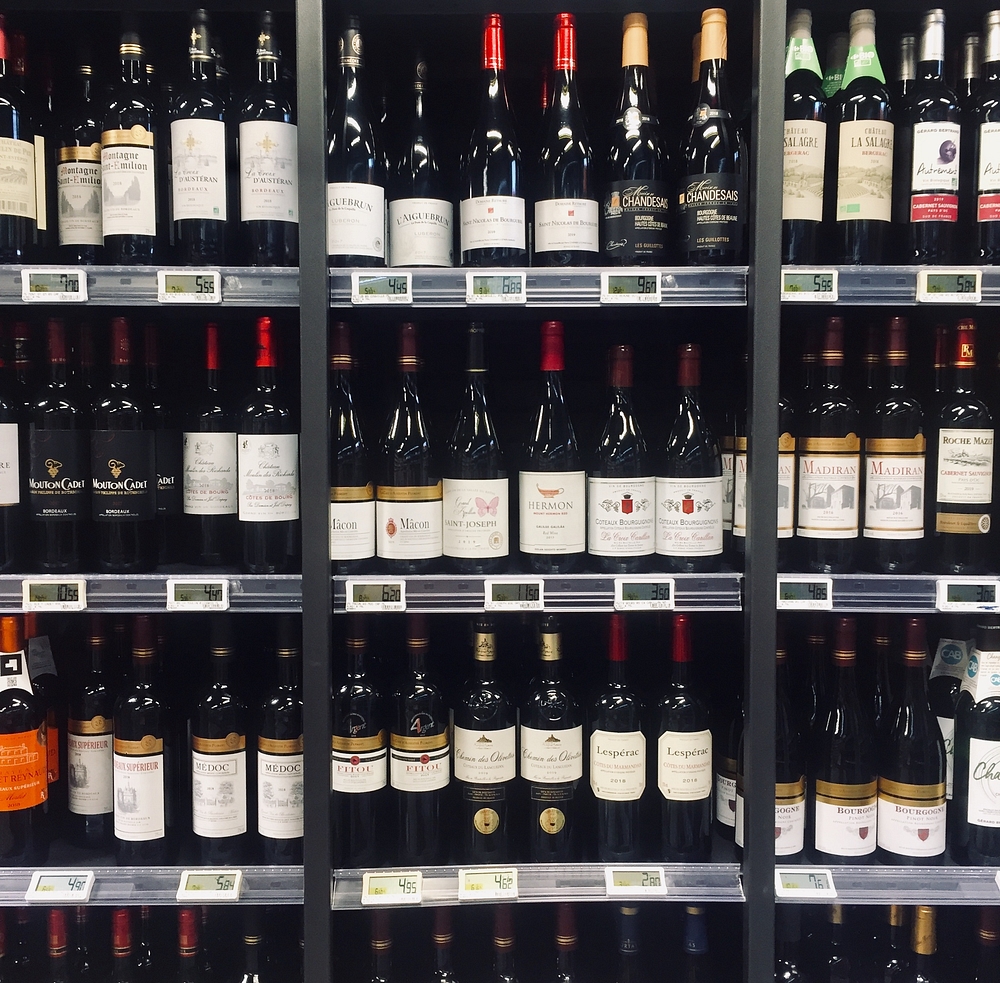 All natural sponges 

A big fat natural sponge will clean your windows, surfaces - well anything you like - so well that you'll never go back, and you'll find them in the cleaning section of every supermarket! Stock up on these lightweight sponges and you'll have the added bonus of dreaming of France every time you use it.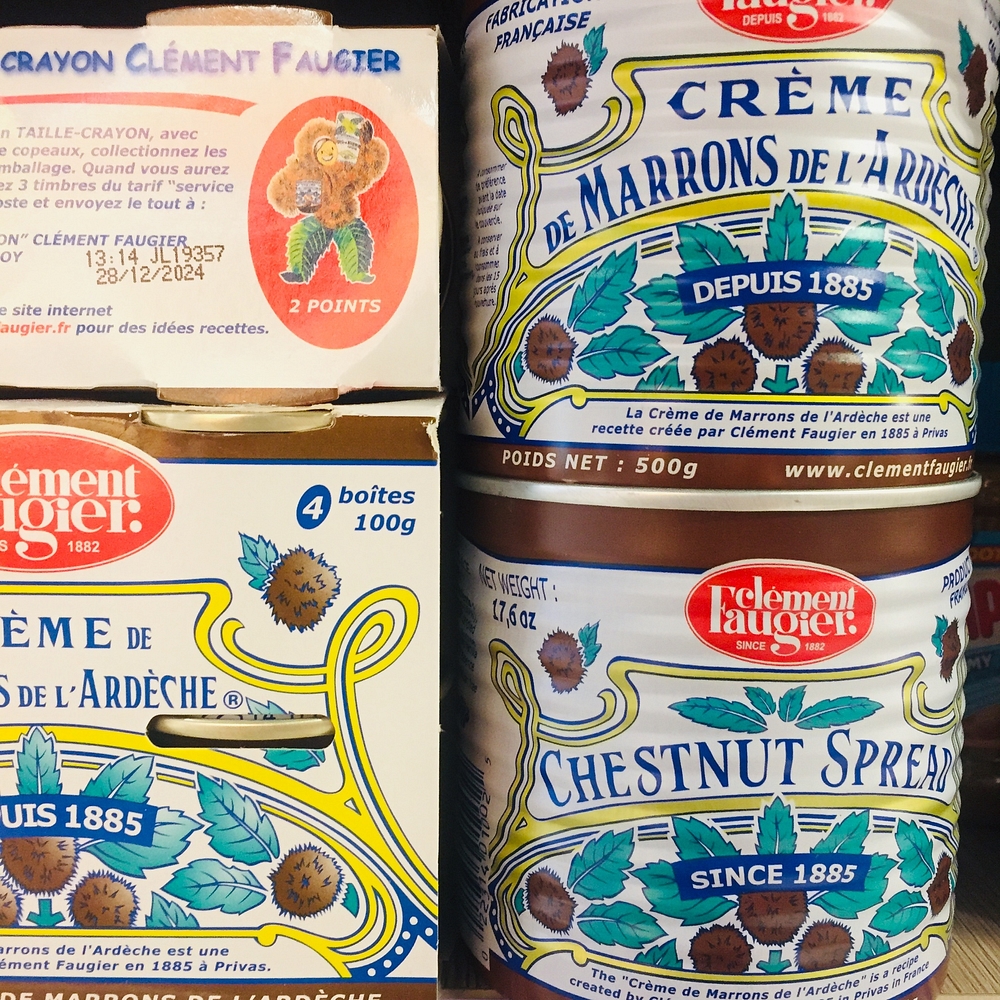 Crème de marron
Chestnut paste might not be something you're too familiar with, but it is a staple feature of French kitchens, delicious spread on bread or toast, stirred into yoghurt, as a pancake toppping, melted into a ganache.....there are so many things to do with this delicious ingredient you'll want to bring an extra suitcase just to bring it all home with you. 
Tea 
Many supermarkets now stock the beautiful Kusmi Tea range, which boasts not only gorgeous packaging (perfect for a wow-factor gift) but lovely tea blends for every palate.  
Other great finds for you to enjoy 'sur place' : even if the cheese selection may be more 'industrial' you have plenty of choice to discover, don't forget to try the many butters you will discover, and getting your hands on French yogurt is a must!