In July when we are not hosting cooking classes in Paris, we are out and about exploring the best of what the city has to offer. Bastille day is one of the highlights of the month with an unforgettable firework display and there are plenty more cultural events and trips to enjoy! Here are our top picks:

Foodie Fun 
Salon des champagnes et des pâtisseries - 8 July
Following on from the massive popularity and success of other food and wine salons in Paris of late, July brings us one that combines two of our greatest passions here at La Cuisine! Champagne and Pâtisseries under one roof - it really doesn't get better. With top chefs (hello Pierre Hermé and Yann Couvreur, to name but two) who will make creations to pair with your glass of bubbly this is a great way of spending a Sunday. Of course, there will be tastings and demonstrations - suitable for kids too - and the crowning glory will be the special tea time! Tickets are a must, so book here.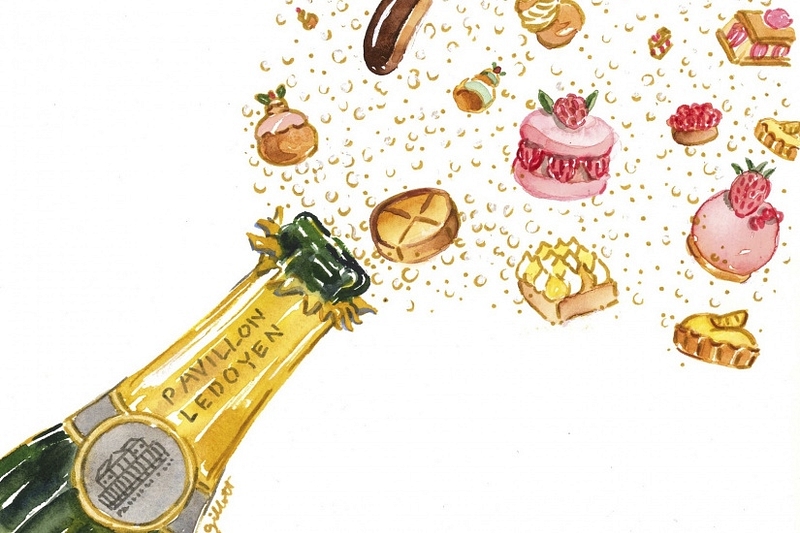 Events
Fête Nationale (Bastille Day) - 14 July
Vive la France! Fête Nationale (Bastille Day) is France's most important national holiday and commemorates the start of the French Revolution. The military parade starts at 10 AM on the Champs-Elysee, while spectators will also see a celebratory flypast of Alpha Jets. There will be an unmissable display of fireworks at the Eiffel Tower starting at 11 PM, but we recommend getting down there early to bag the best viewing spots! This display will really mark an incredible end to the day! 
Bal des Pompiers - 13 - 15 July
Dancing firemen? Yes, that's right, it's the firefighter's ball held around the country to add to the festivities surrounding Bastille Day! There is live music and dancing as well as licensed bars so that you can really celebrate! Depending on the fire station in question there may be an admission fee. If not, then the public can make donations to support their local pompiers and improve working conditions - a great way to say thanks for their life-saving work! Get all the information here.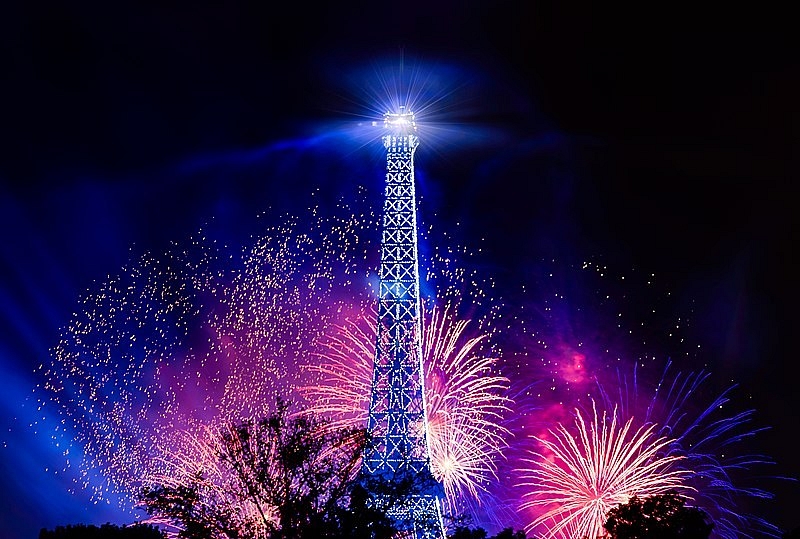 Tour de France - 7 - 29 July
The ultimate road bike race enters its 105th year, with cyclists from all over the world battling it out for the ultimate prize: le maillot jaune! The race will commence at Île de Noirmoutier in the west of France and will finish on July 29 along the Champs-Élysées in Paris. The route takes of challenging mountain stages and the competition is set to be fiercer than ever. Head along to the finishing line to cheer on your favorite riders!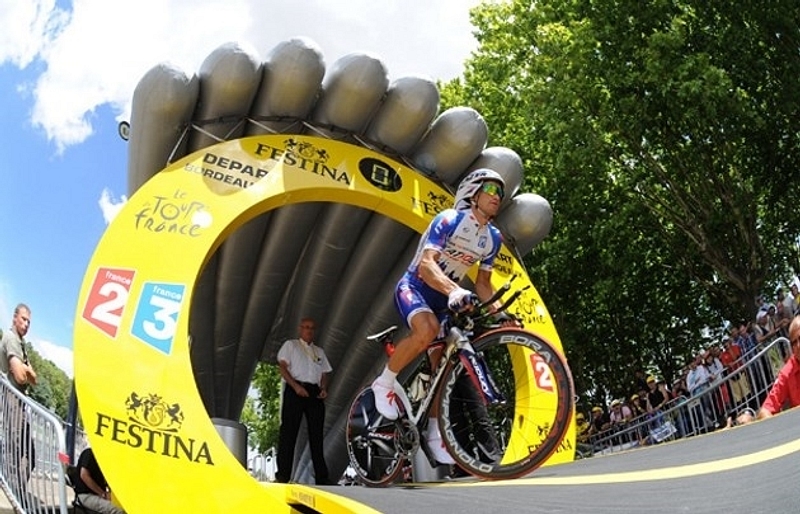 Out and about
Paris Plages - July to August

Missing the beach but no chance to get out of the city? Fear not, the Summer in Paris makes the the return to give us locals the opportunity to pretend we're on a (long overdue!) holiday! The 17th edition brings more of what we love: swimming in the Seine (yes you hear right!), picnic spaces, games areas and even a palm tree or two to really give us a sense of escape from city life. Most of the spaces can be found along the Seine but the Bassin de la Villette will also play host this year. More information here.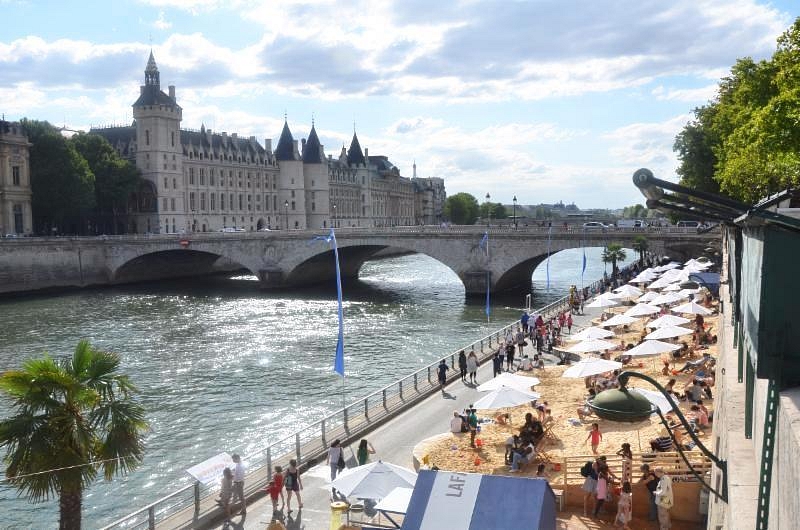 Carnaval tropical de Paris - 1 July
Head to the heart of the 8th arrondissement, at the Arc de Triomphe on the Champs-Elysées, to enjoy the kickoff of this bright and colorful carnaval. The procession will make its way along the best known street in the world, celebrating the best of dance and music around the world. There will be plenty of floats and thousands of performers on foot marching through the streets. Definitely don't miss this vibrant and fun carnaval! Information here.
La Baignade de La Villette - until 1 September
Temperatures are set to stay scorching in July so if you need to cool off then how about taking a trip over to La Villette, where you can swim in open air.. in the canal! Don't be put off, the water is constantly checked for cleanliness each day and there are lifeguards about to keep everyone safe. There are 3 distinct areas, with one specially for little ones and 2 others up to 100m in length so you can really get a good paddle on! Information here.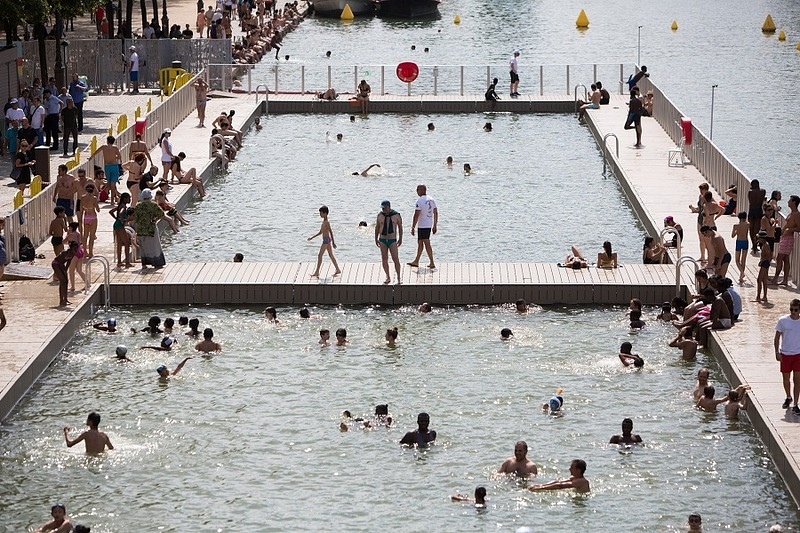 Further Afield
Versailles Fountain Night Shows - throughout July
Visitors can enjoy a magical fountain show every weekend from June onward until early autumn at Versailles. As the day slips into night the stunning gardens at the château will be transformed by light shows, installations and other amazing visual effects as the fountains come to life to put on a real spectacle. The night draws to a close with a firework display  making this a really magical event. Information and tickets here.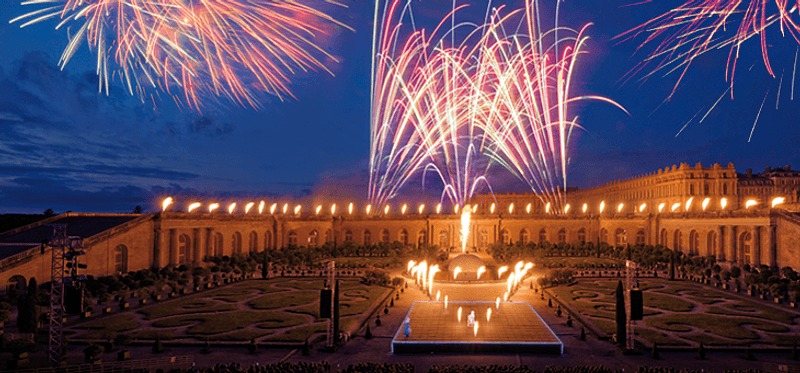 Soirée aux chandelles - throughout July 
Take a visit to Vaux le Vicomte.  Every Saturday evening throughout the summer, enjoy a magical 'Candle lit evening' at this beautiful site. Most visitors think to visit Versailles, but did you know that this stunning Château was actually the inspiration that led to Versailles? Meander through this 17th century château and its Jardins à la française which will be lit up by 2,000 candles - the icing on the cake will be the evening Firework display! Check out the fuss here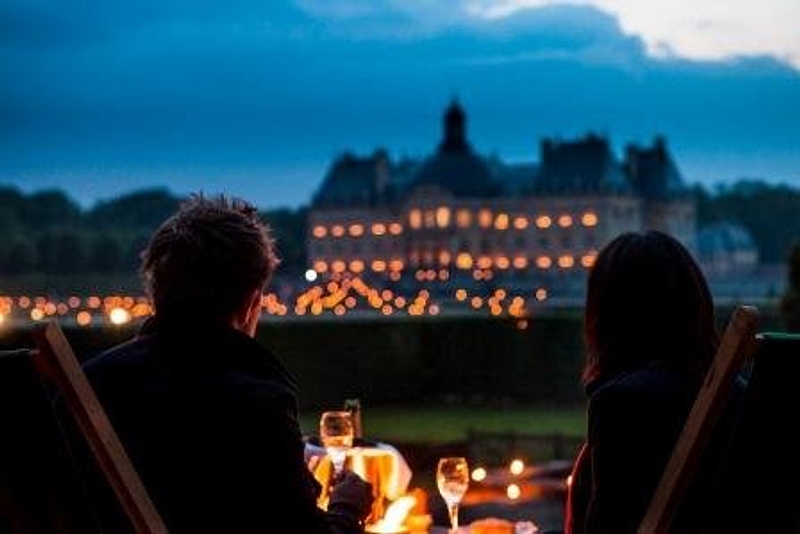 Culture Vultures
Fête du Cinéma - 1 - 4 July
If you want to see some great films without the usual price tag then don't miss out on the Cinema festival which is held every year in Paris! Tickets for the screenings are just 4€ so there's no excuse not to head down to some of the best loved theatres in the city like the Grand Rex or the renovated art-deco Luoxor. This is also a great chance to check out some lesser-known indie films - cinéphiles this is the event for you! Information here.
Open Air Cinema - 18 July - 19 August
And for double the fun, film fans can also enjoy Cinéma en Plein Air across at Parc de la Villette over the end of July and the start of August. This is one of Paris' biggest parks in the 19th arrondissement and lies along the Canal St. Martin and this is one of their most-loved events of the year. Hire deckchairs (or just bring a blanket and picnic) to really enjoy the screenings, and enjoy the price - free entry - along with an enthusiastic crowd. There'll be a mix of old and new films, kicking off with La La Land on the first night! This is not to be missed. Details here.