Creating the perfect cheese platter for the holidays is a joy, especially with so many luxurious fromages on offer. We've talked about how to build a beautiful cheese plate in our dedicated blog post here - so be sure to take some top tips before heading out to your local fromagerie - but you'll also find some fantastic ideas for unusual and very seasonally special cheeses right here. Starting with....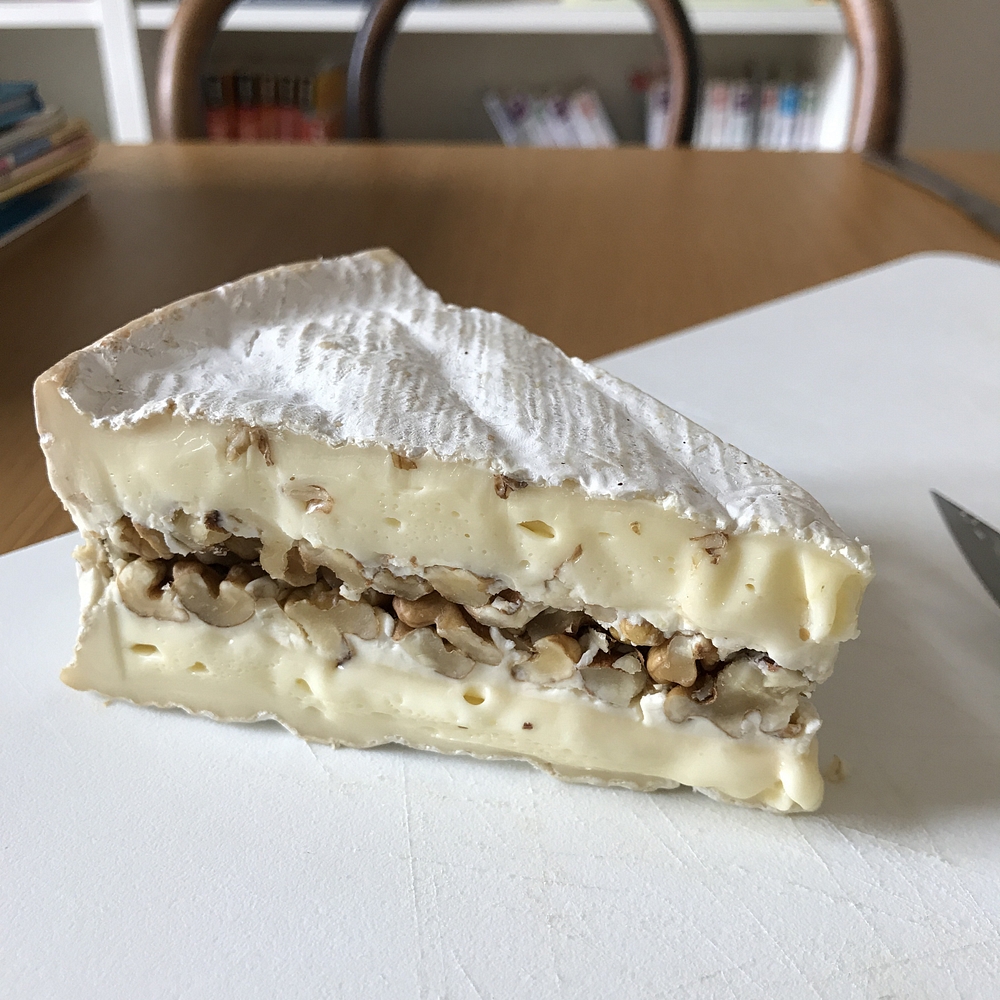 How can you possibly improve a brie - one of France's most revered and beloved cheeses? Well, you could always sandwich a whole load of walnuts in the middle, that might do it. Master Fromageur, Laurent Dubois can always be relied upon to rock out some seriously beautiful cheeses - and that's where you'll find gorgeous wedges of walnut brie or brie aux noix that will jazz up any cheese platter. It was Ann Mah who first brought this wonderful brie concoction to our attention and we're sold - pair it with a Pinot Noir or a lovely Bourgogne and you're away!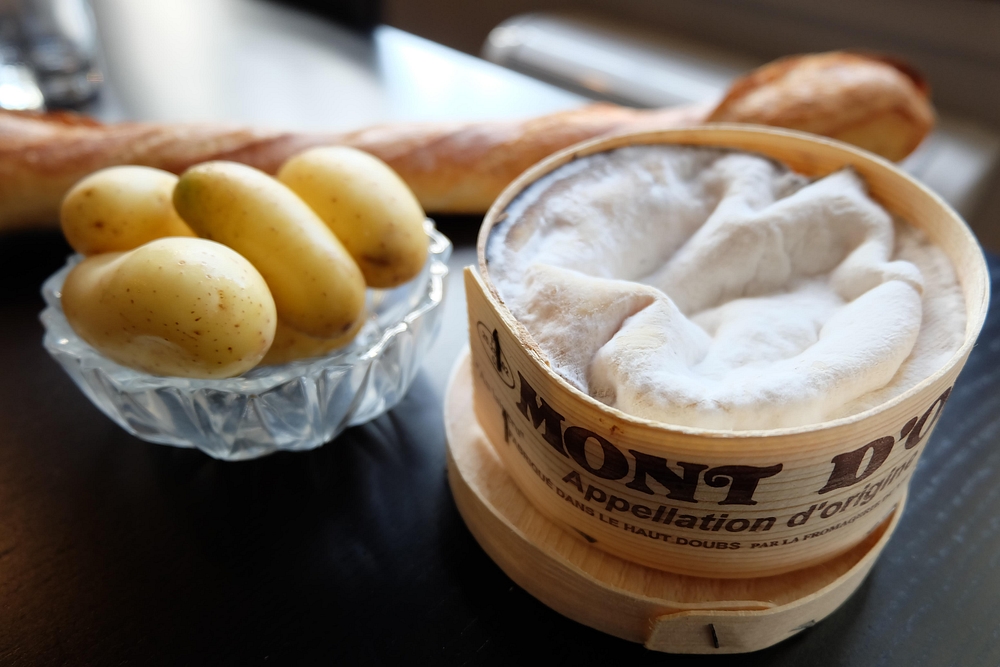 Ah, Mont d'Or, no winter season would possibly be complete without it. This is one of the wonderful heart-warming cheeses that are melted in their little wooden box in the oven, and are used as a molten dip with chunks of fresh baguette. Enough said. For a complete history of Mont d'Or, read our blog post just here, or - for the perfect recipe and lots of other cheeses that are best melted, find everything you need to know in our round-up of Melted Cheeses that will Melt Your Heart. You'll see these Mont d'Or cheeses all over Paris, and in every size too - from one-person treats to enormous family-friendly wheels.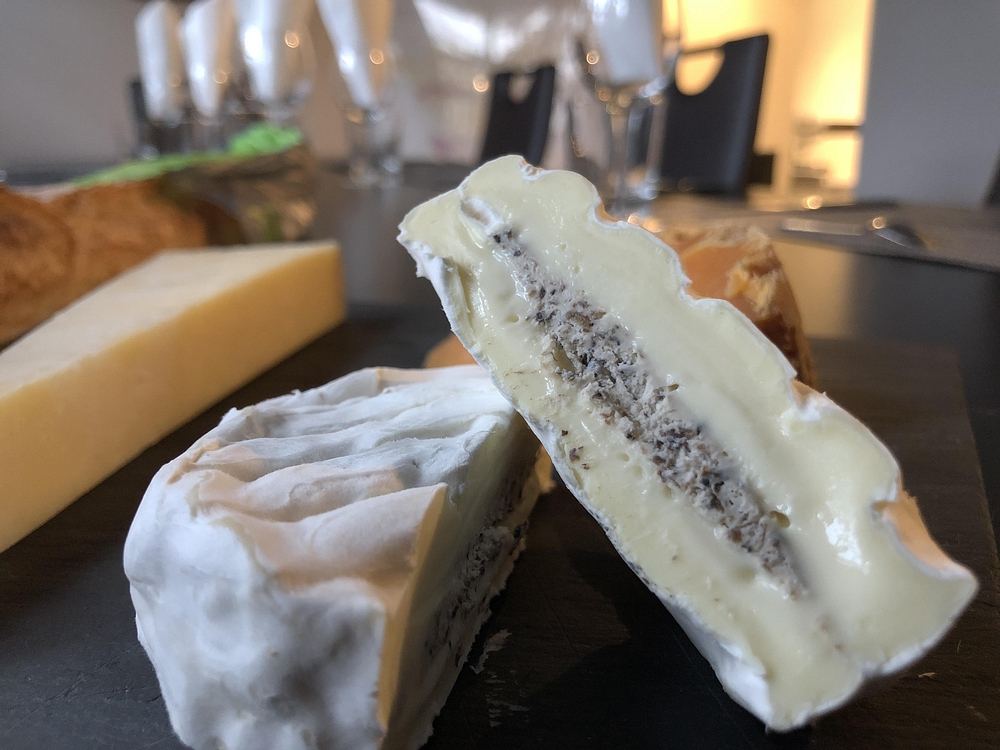 You may know reblochon as the extremely moreish cheese that makes Tartiflette so very, very good. Tartiflette - for those of you yet to discover the most soul-foody-cheesy-goodness-ever-baked-by-humankind - is a layered, oven-baked dish consisting of potatoes, lardons (bacon pieces), onion, white wine and cheese. Lots of cheese. Which cheese? Reblochon! But wait! The cheese pictured here is not your average reblochon but a very special variety with truffle in the middle, making it one of the most decadent cheeses of the season. We picked up this little beauty at Marché Maubert, one of our favourite markets and one we regularly visit as part of our French Market Cooking Classes.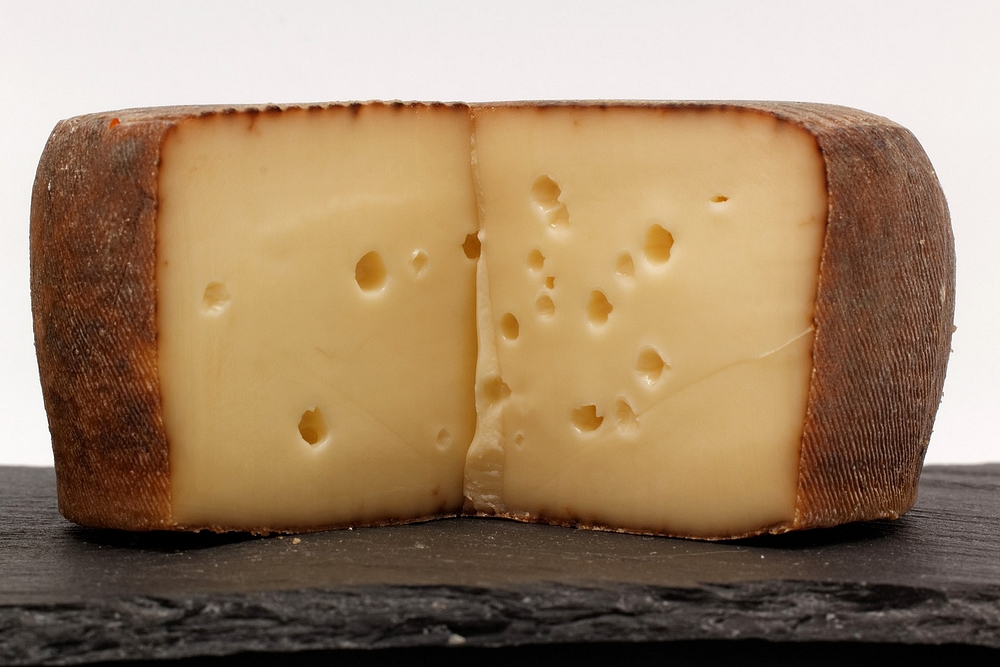 If you like your Christmas cheeses boozy, then you might want to try out the Trappe Échourgnac. Made in an Abbey in the Dordogne, this mild pasteurised cow's cheese was invented in 1999 by a group of Cistercian nuns. Canny nuns too, because they decided the cheese was probably best washed with liqueur de noix - walnut liqueur - which is made by a nearby distillery. Clever nuns. To add a little mystery to the cheese, nobody knows the exact recipe, as it's a closely guarded secret!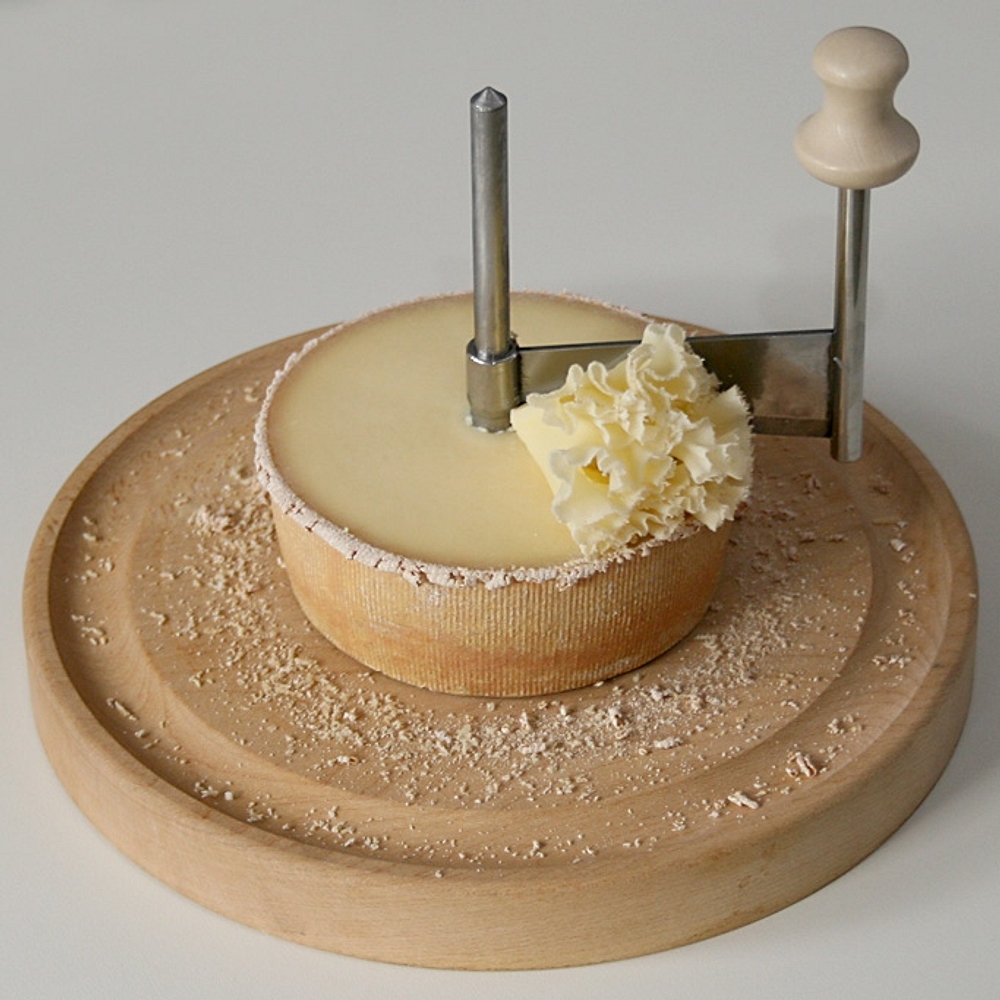 Contrary to what our elders always told us, sometimes it really is fun to play with your food. Take Tete de Moine for example, which is traditionally eaten in sliver-thin "flowers" made by scraping a thin blade around the surface of the cheese as above. That means you get a very fine layer of cheese that really melts in the mouth. And you get to have your very own little cheese tool - adding a lovely sense of ceremony to cheese eating that we love!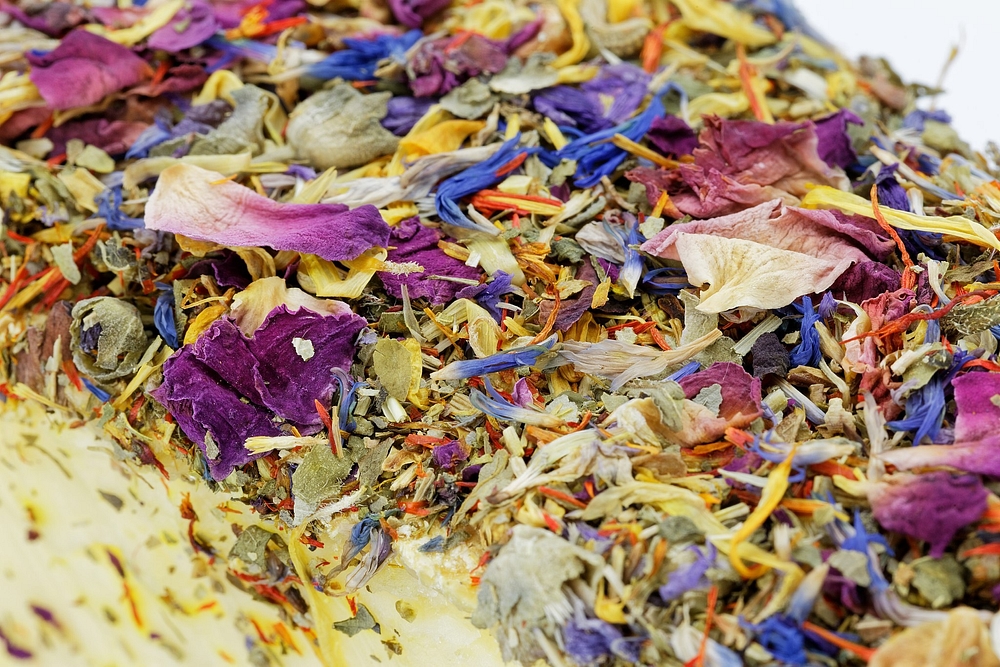 What a beauty! For a little added "ooohh" when you reveal your cheese platter, go for a lovely wedge of Tomme aux Fleurs. This aromatic cow's milk cheese is literally covered in beautiful (and edible) flower petals that perfectly reflect the Alsatian mountain pasture the herds eat before milking. Pair it with a fruity white wine from Savoie.